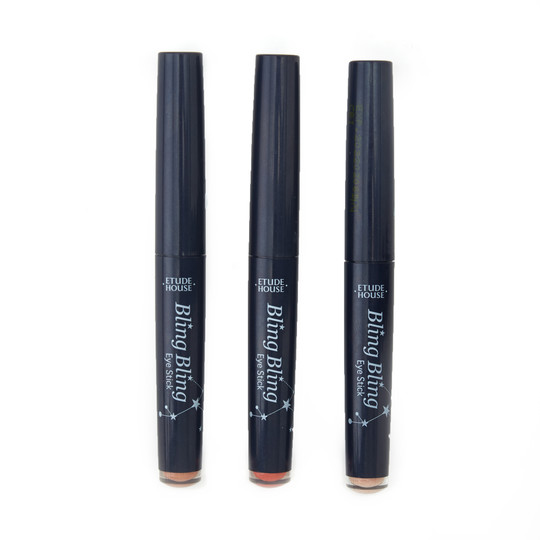 Etude House Bling Bling Eye Stick
Add a little glam to your summer look with the Etude House Bling Bling Eye Stick! We've added this eyeshadow especially for your summer trip so you can carry it with you anywhere and you won't have to worry about breaking your favorite eyeshadow palette! Tip: Easily apply eyeshadow to the inner corners of your eyes Key point: shimmery eyeshadow in a convenient stick shape that applies smoothly and is long-lasting too!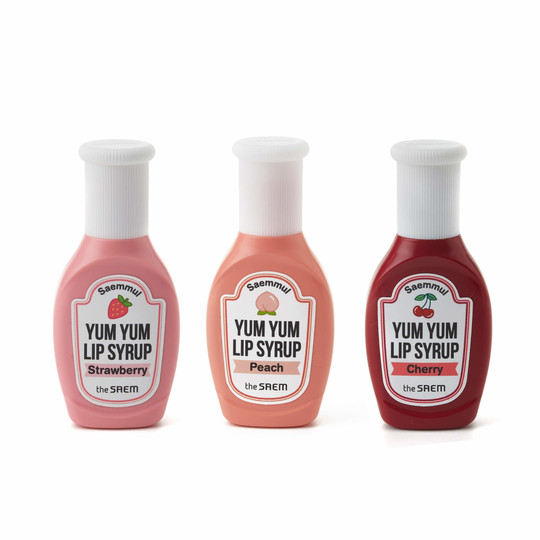 The Saem - Yum Yum Lip Syrup
Try glossy lips this summer with the adorable lip syrups from the Saem! In your box comes one of the lip syrups in a fruity flavor: cherry, strawberry or peach! Tip: Going to the beach? Apply a lip balm with SPF before using this lip syrup! Key Point: Glossy lips in cute summer shades!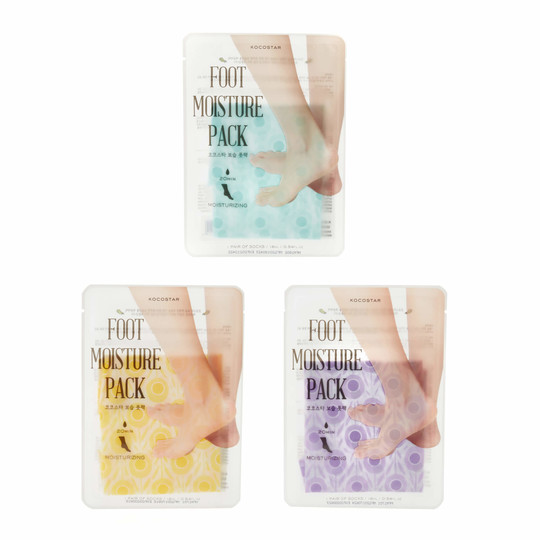 Kocostar Foot Moisture Pack
Get your feet ready to wear your favorite sandals with Kocostar's Foot Moisture Pack! This moisturizing foot mask is perfect to try on a lazy Sunday morning, the material is waterproof so no need to worry about the cream leaking! Tip: Leave this foot mask on for 15 to 20 minutes for the best result. Key Point: a gentle moisturizing foot mask with argan oil, shea butter, herbal and plant extracts.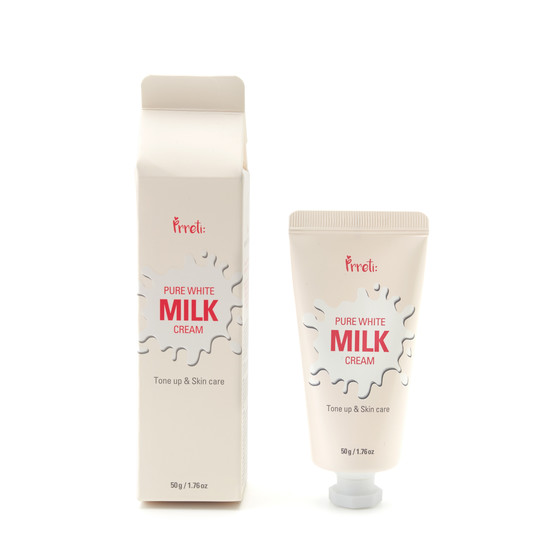 Prreti Pure White Milk Cream
Is your skin looking tired and dull? Try the Prreti Pure White Milk Cream for a radiant, brighter complexion! Apply this cream after your usual skin care for flawless skin, who needs foundation? Tip: You can even use this cream on your body, it's perfect to brighten your elbows, armpits and knees. Key Point: Brighten your skin with natural ingredients including milk protein extract, white flower complex and peach extract!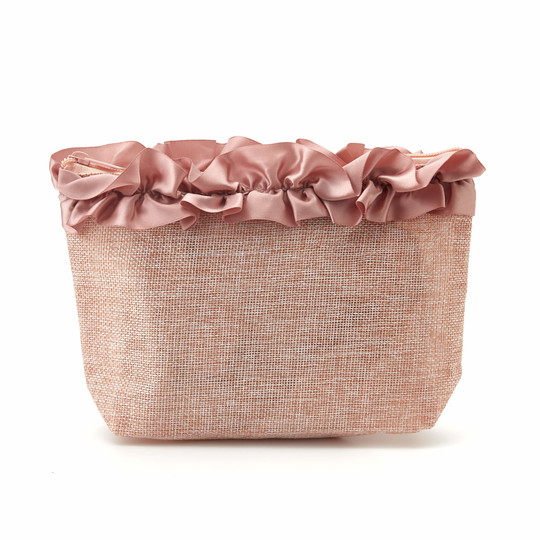 Frill Makeup Pouch
A makeup pouch for carrying all your summer essentials is a must! We've added this cute frill makeup pouch in your box this month so you can take your beauty items with you wherever you go! Tip: Enjoying the summer weather outdoors? Don't forget to pack your sunscreen in your pouch! Key Point: Carry your beauty essentials in style!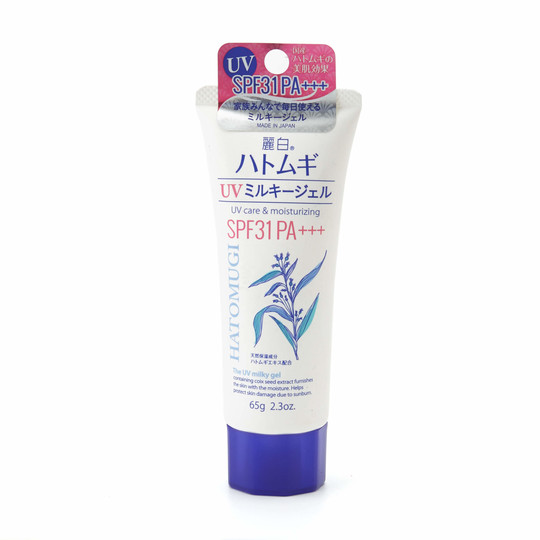 Hatomugi UV Milky Gel
Protect your skin from the harsh UV rays from the sun! This two in one moisturizer doubles as a sunscreen. Don't forget to bring this UV gel with you when you go outdoors or to the beach! Tip: We recommend reapplying your sunscreen every 2 or so hours. Key Point: This UV gel and moisturizer keeps skin feeling hydrated and does not feel sticky!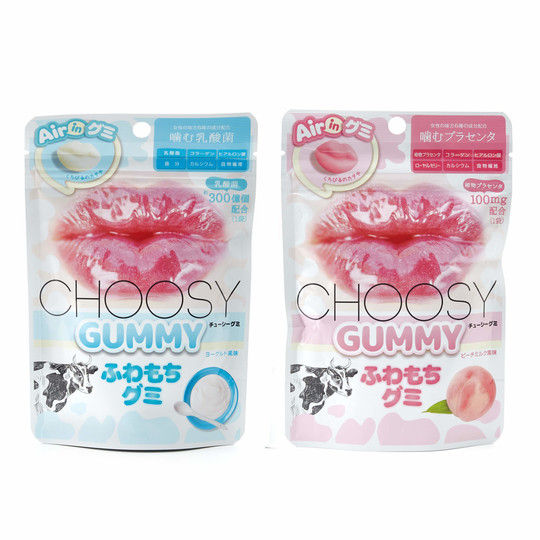 Choosy Air In Beauty Gummy
Do you want plump, smooth, healthy lips? These beauty gummies contain collagen, calcium, hyaluronic acid, and dietary fiber that work together to beautify your lips. Tip: Pair this with a gentle sugar scrub for your lips for an even better lip care routine. Key Point: These gummies are a super quick and easy way to get beautiful plump lips!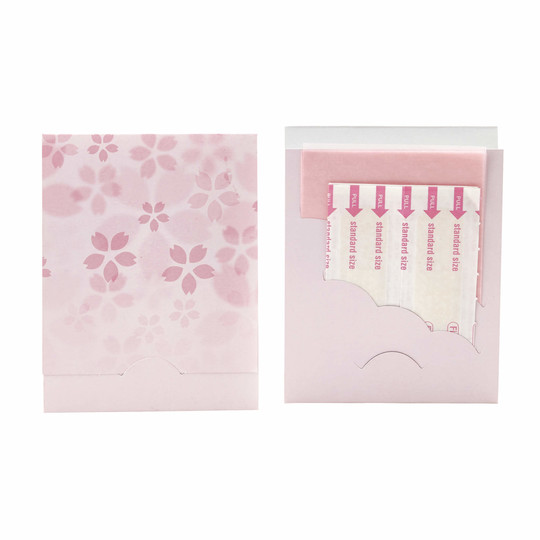 Sakura Blotting Paper and Bandage Set
Does the summer heat make your skin more oily? We recommend using blotting paper throughout the day to remove excess oils! How cute is the sakura design on the packaging? We're in love! Tip: Keep these blotting papers stored in your travel pouch so you can freshen up during the day! Key Point: This cute mini package contains 10 sheets of blotting paper and 2 bandaids!