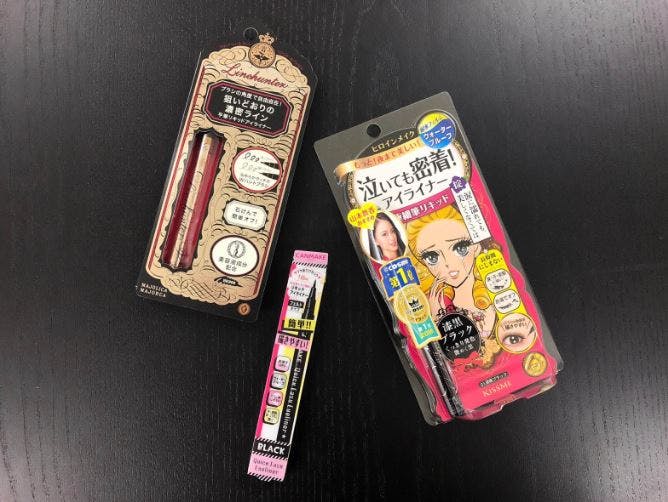 Japanese cosmetics products are indeed popular across the world but did you know that eyeliner in particular is hugely popular in Japan? Well, if you happen to visit Japan, you can find hundreds of high quality and affordable eyeliners at Japanese drug stores. It's pretty interesting since many eyeliners from different beauty brands are being released every year, most of which sell out in a flash.
Since there are so many eyeliners to buy in Japan, you may be confused about which Japanese eyeliners should you buy or which one is really good. Don't worry, we have compiled the 5 best  Japanese eyeliners for you to buy. 
deJavu Lasting Fine Liquid Eyeliner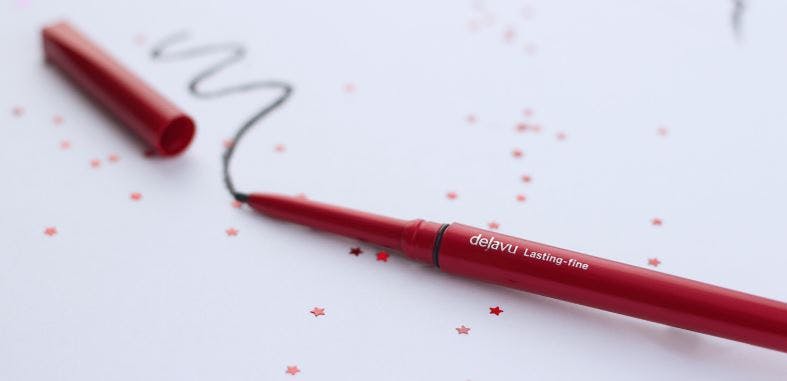 Photo: DeJavu
DeJavu is a popular Japanese beauty brand that focuses on producing eye makeup products such as eyeliner, mascara, and eyebrow accessories. It's also one of the top-selling drugstore cosmetic brands in Japan! This liquid eyeliner is a water-based eyeliner which dries very quickly and lasts up to 24 hours smudge-free. It's also resistant to sebum and sweat, although it can be removed easily with lukewarm water. The fine tip makes it easier for you to create thin to bold lines on your eyes. This liner comes in 3 shades: Glossy Black, Glossy Brown, and Black Brown. 
Flowfushi Moteliner Liquid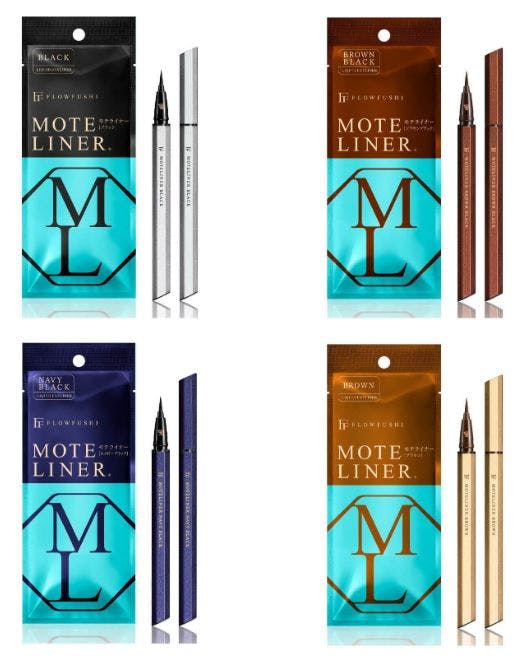 Photo: eBay
Flowfushi Moteliner has become a top-selling liquid eyeliner in Japan for the past few years. They have also won multiple beauty awards for creating such a masterpiece eyeliner which is made from a combination of the latest technology and traditional techniques. What makes it more interesting is that the brush is handmade from the legendary craftsmen Kumano! The ink is guaranteed as waterproof so you don't need to worry about your eyeliner fading away. You can choose between the shades: Black, Brown, Black Brown and Navy.
Kate Super Sharp Liner EX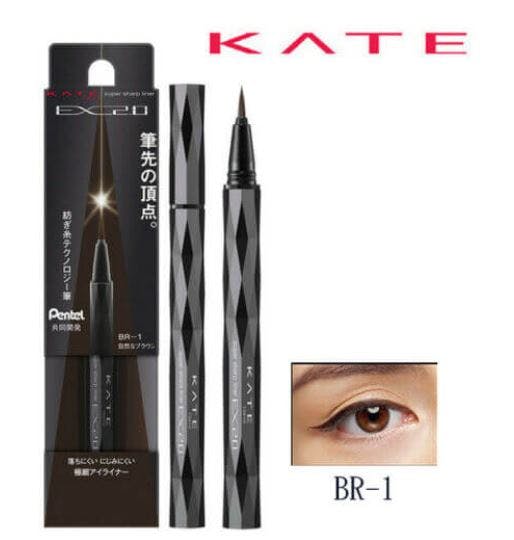 Photo: eBay
Kate by Kanebo is one of the most affordable cosmetic brands in Japan and is popular among teenagers. The Super Sharp Liner EX comes in a beautifully shaped multi-faceted surface that fits fingertips perfectly. The brush has a super-fine and soft tip, allowing you to draw precise lines easily, even on the space between your eyelashes. Interested to buy this eyeliner? You can choose from 3 shades: Intense Black (BK-1), Dark Brown (BR-1) and Bitter Brown (BR-2).
Isehan Kissme Heroine Make Smooth Liquid Eyeliner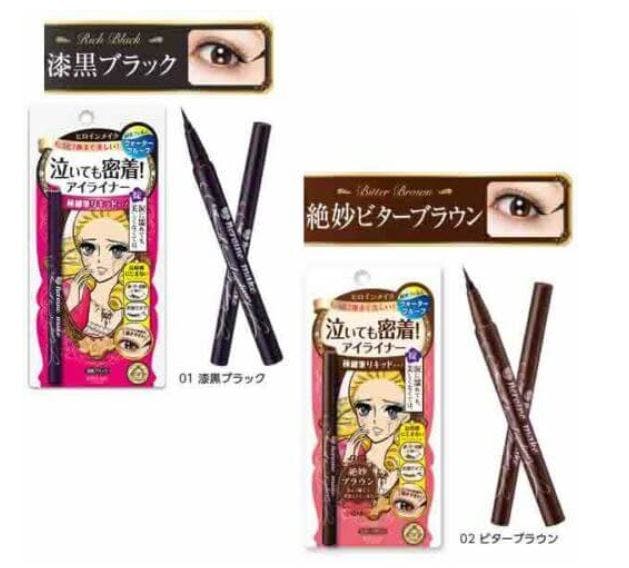 Photo: eBay
This brand is an award-winning drugstore eyeliner in Japan. The super-thin 0.1mm brush will help you to draw the thin line and fine details easily on your eyes. This would be your holy grail eyeliner since they claim the solution is water, sebum and sweat proof and lasts all day. Kissme Heroine eyeliner is available in 4 shades: Black, Brown Black, Brown and Navy. If you want to draw a bold and strong look on your eyes, we recommend you to choose the Black one. But if you prefer natural-look eye makeup, you may choose the Brown shade. Either way, it's a recommended eyeliner!
K-Palette Real Lasting Eyeliner 24H WP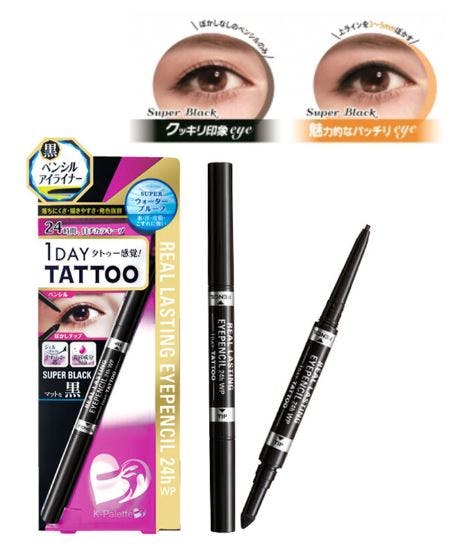 Photo: eBay
You might think this brand is from Korea since the name is K-Palette. But this brand is actually from Japan and you can find them at many drug stores across the country. This eyeliner is a quick-dry liquid eyeliner which claims to be sebum and water-proof lasting up to 24 hours. The shade is highly pigmented, so you can create a bold and defined line in one stroke. They have 5 available shades: Black, Brown Black, Natural Black, Deep Brown, Shimmer Brown.
All of the above eyeliners can be easily found at drugstores in Japan. However for those of you overseas you may want to check out Amazon and Rakuten to get it delivered right to your door. Which eyeliner do you want to try the most? Anyway, in case you want to know tips and tricks on how to draw cute eyeliners, you may want to read this one and give a try on your eyes! 😉
Keep up to date with all the latest Japanese beauty news coming straight from Japan by following us on Facebook, Instagram and Twitter!