As K-pop and K-beauty sees a boom across the world, the time has never been better to be a Korean instagram influencer. Korean influencers peddle wares from top k-beauty brands and Korean skincare products, with many running their own lifestyle and clothing brands. They're also great for staying up-to-date on the latest in both Korean beauty trends and fashion trends. Let's have a look at the hottest Korean instagram influencers right now.
This list has both beauty and fashion influencers, but if you want, you can check out just Korean beauty influencers here!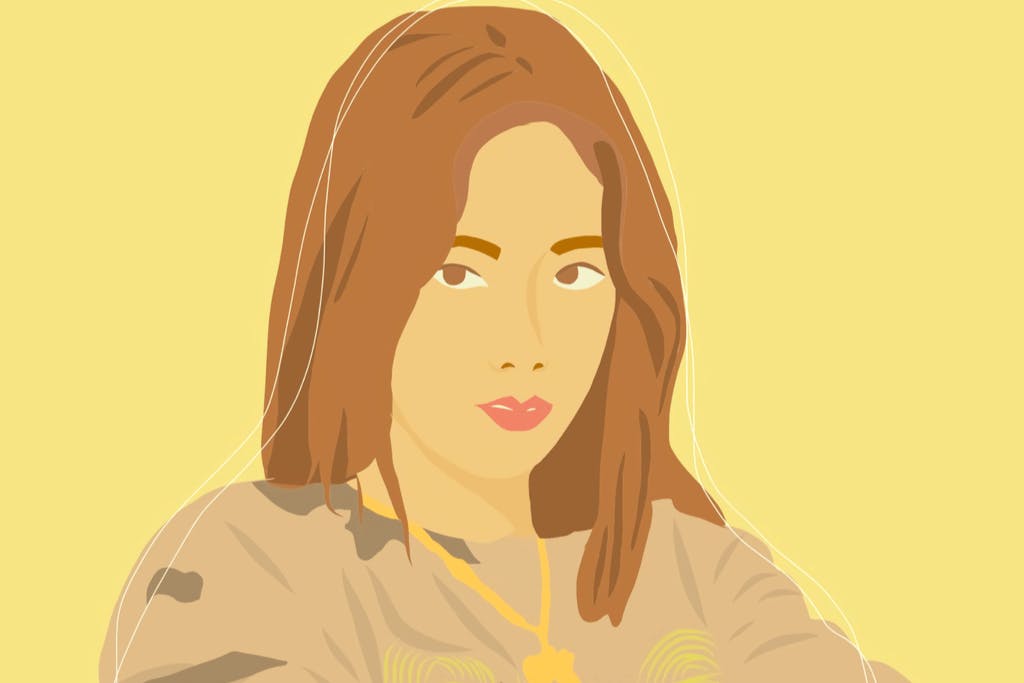 Image via Shutterstock
Ji-soo Kim shot to fame as a member of K-pop band, BLACKPINK and has since carved out a career as an actress and model in her own right. In December, she debuted as the lead character in k-drama Snowdrop, which saw her Instagram follower count shoot up in approval. 
In March 2022, at Paris Fashion Week, her outfit choices were widely praised, earning headlines such as 'Why Ji-soo Ruled Paris Fashion Week.' 
Her Instagram - currently at nearly 57 million followers - features pictures of a stylishly-dressed Jisoo posing in a variety of locations around the world, often with one of her brand partners in shot. She is currently a brand partner for Dior.
Irene Kim is an American-born Korean model (ireneisgood) who burst on the scene with distinctive rainbow hair back in 2014 and currently runs her own fashion brand, 'Irene Is Good.'
She posts pictures with a variety of designer products, from Celine through to Chanel, and has walked for brands from Louis Vuitton to Fendi. Her account boasts over 2 million followers, alongside her brand account at over 100,000.
Born in South Korea, Siwon Choi is known as a member of k-pop icons Super Junior and also for his roles as a main actor in several k-dramas, such as Work Later, Drink Now and She Was Pretty.
He has also been a UNICEF ambassador since 2010 and regularly posts charitable content to his 8.5 million followers, alongside pictures of cars and brand-sponsored content.
Following all the right influencers but need the latest Japanese and Korean beauty products to recreate their looks? Check out NoMakeNoLife! NoMakeNoLife sends the latest Japanese and Korean makeup, skincare, and more right to your door every month, so you can get that influencer look!

At nearly 20 million followers, Biblee's former boyfriend, Nam-joo Hyuk, is one of the most popular South Korean actors on Instagram. He started off as a model before moving into acting, posting modeling pictures, partnership shoots, and clips of recent work.
A Korean model known for her flawless skin, Park Sora (sora_pppp) is fabulous. She  posts pictures ranging from behind-the-scenes model footage through to yummy meals for her one million followers.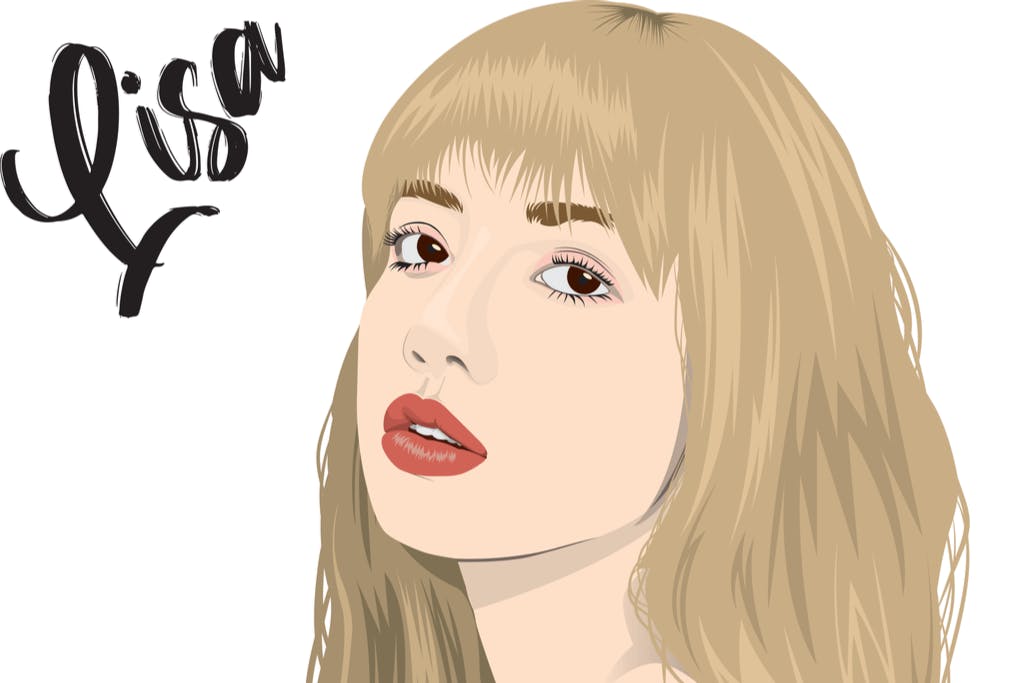 Image via Shutterstock
While Lisa is best known as one of the members of K-pop group, BLACKPINK, her role as an influencer is huge in its own right. Currently the group's most popular member in terms of followers - a modest 76.5 million - her feed features various behind-the-scenes and OOTD pictures of the singer, alongside various partnership posts.
Soyeon is a Korean rapper and singer with her own record label, too. Her feed has a gothic feel and her Gen-Z looks are on point, with leg warmers, mini skirts, and big boots, she acts the part of a fashionable Gen-Zer well, promoting brand collabs and her newest songs and features for her 1.5 million followers.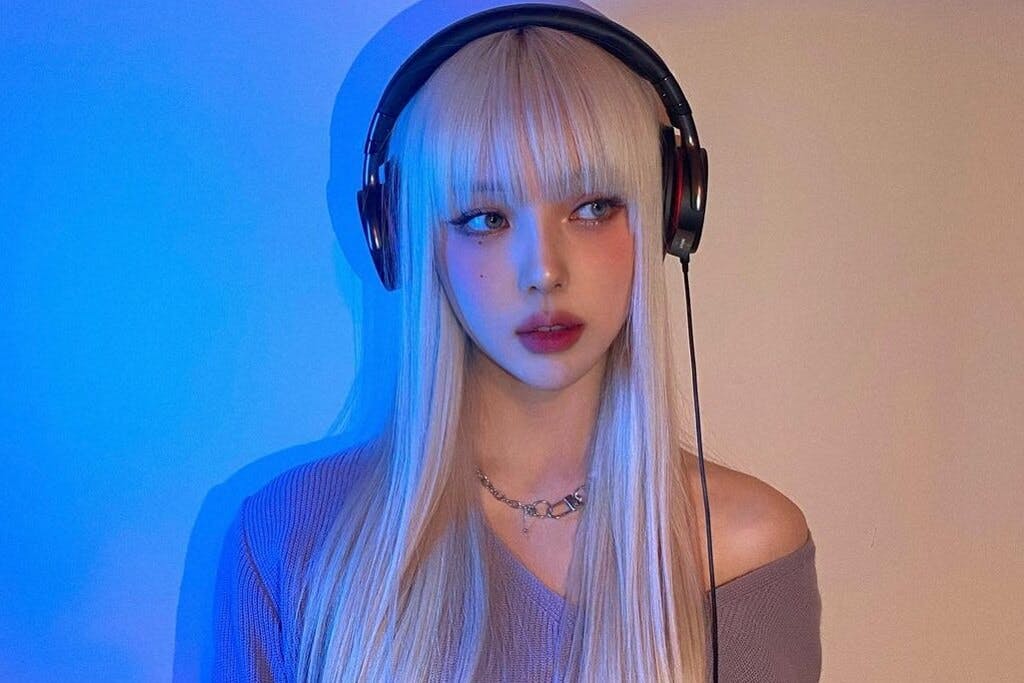 Image via Instagram
One of the - if not the - most famous Korean make-up artists in the world. PONY has worked hard to popularize K-beauty and all its products since she came into the k-beauty scene in 2015. 
PONY AKA Pony Syndrome AKA Park Hye-min is a famous Youtuber, who rose to popularity with her make up videos showing mind-bending transformations, such as one where she made herself look like Taylor Swift. 
In posts to her nearly 8 million followers, she promotes all aspects of her daily life and current Korean beauty brands she is digging right now. 
Na-young Keem is a Korean TV personality and comedian. She was also in the k-drama We Got Married. With a modest 1.4 million followers, her feed documents life with her child and also many fashionable outfits. 
Biblee (real name: Lee Sung Kyung) is a former model turned actor, and has starred in a variety of famous k-dramas. Highlights include Dr. Romantic, Weightlifting Fairy Kim Bok-joo, and the upcoming Shooting Stars. Her page features plenty of fabulous fashion as well as looks into her daily life.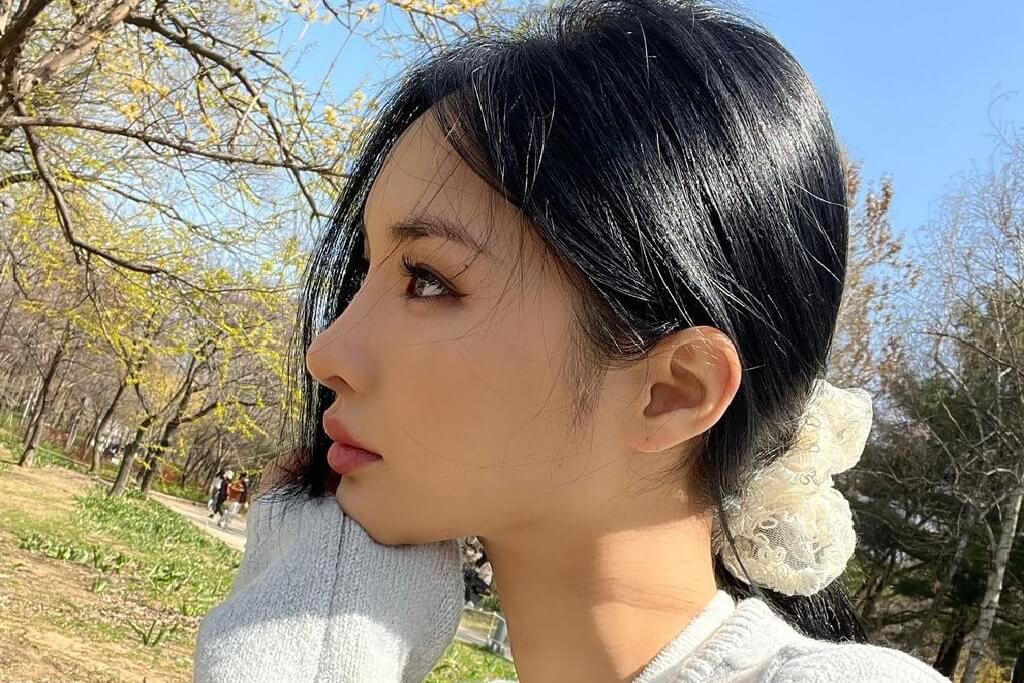 Image via Instagram
Chailee Son is a full-time influencer, documenting her travels and outfits on her popular Instagram profile. She runs her own clothing brand, Chailee the label, which sells comfy loungewear. 
She became famous for her flawless skin and started her own skincare brand dailee skin to fully cash in on her influencer value. Check it out when you have a chance!
Nan Jeong Lee AKA Nizina Jjang has won awards for her influencer power, having been featured in the New York Times influencer introduction list and even winning top spot in the Asia Influencer Awards. 
She flaunts her enviable wardrobe to her over 400,000 followers, alongside brand partnerships and other collaborations with fashion and skincare brands. She even has a name in Japanese: 虹ナンちゃん (Nijinan-chan), which means 'Rainbow Nan-chan.'
Leejung Lee is an choreographer and influencer who flaunts the coolest brands, from Alexander Wang through to Gucci, from clothes through to accessories and k-beauty products.
She is known for her choreography for the hottest k-pop groups, including BLACKPINK and ITZY, lighting up the stage and music videos with her catchy dance moves.
Are there any Korean Instagram influencers on the list you already follow? How about any you think we missed? Let us know in the comments below!