South Korea is known as the leader of the beauty industry in the world. If you are a fan of K-Pop idols, actors, or models, you may wonder why they have such  beautiful and flawless skin. One of the reasons for that is probably because of their high-quality K-Beauty products. Well, it might also be the reason why Japan has so many Korean beauty shops in Shin Okubo, Tokyo's Korea Town.
If you have a plan to visit Japan, you must visit these Korean cosmetics stores in Shin Okubo to stock up on Korean skincare and makeup products!
It's SKIN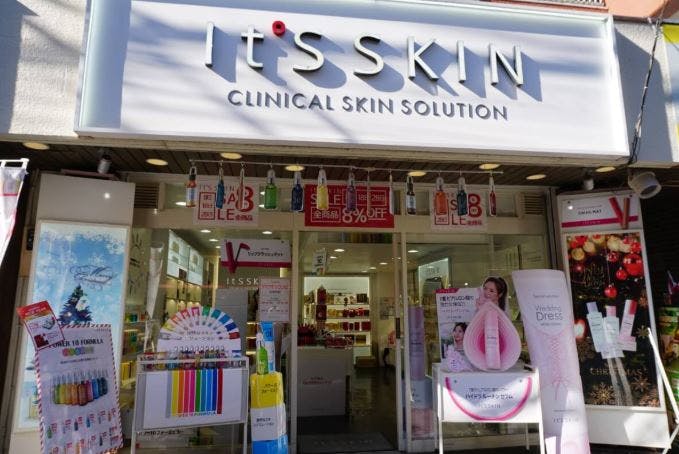 Photo: JW Webmagazine
Just an 8 minutes walk from the Shin Okubo Station, you will spot the "It's SKIN" store which is popular for their dermatologist-tested Korean skincare brand. This store is the brand's main store in Japan as well as the first opened branch outside of South Korea. The most popular product from It's SKIN is "Power 10 Formula Series" Essence. They are available in many variants which can be selected to match your skin type. Not only is for each essence insanely cute, the price is also affordable so you might wanna try this product!
Myeongdong Cosme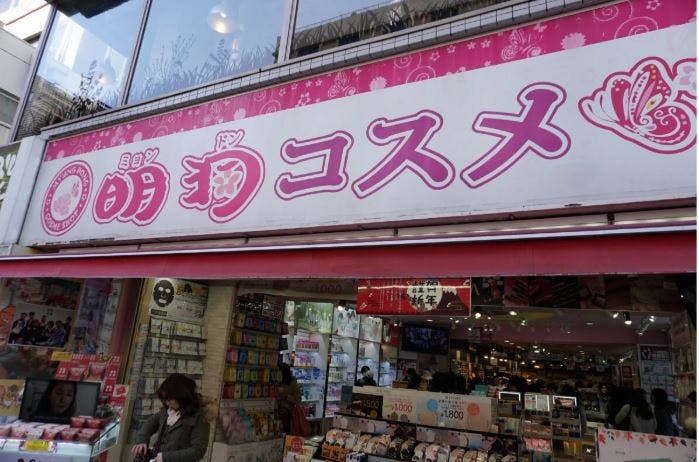 Myeongdong Cosme can be spotted after 4 minutes of walking from Shin Okubo Station. This store offers so many K-beauty products from various brands such as facemask, hand cream, essence, serums, and other makeup products! The displays look tidy, so you will be able to look around easily. If you're looking for products from K-beauty brands such as Missha, Laneige, Tony Moly, Innisfree, Skin Food, or Holika Holika, this is paradise! 
THE FACESHOP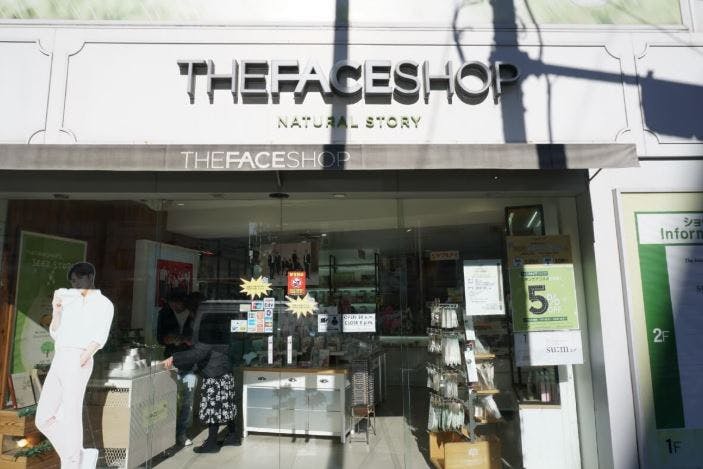 This brand is known as a widely popular Korean beauty brand not just only in Japan, but worldwide as well. The cosmetic products from THE FACESHOP are guaranteed made from selected natural ingredients with affordable price. This store is within 10 minutes of walking from Shin Okubo Station. They're also selling products for men, so you could probably buy some for your boyfriends? 😏
THE BEAUTY SHOP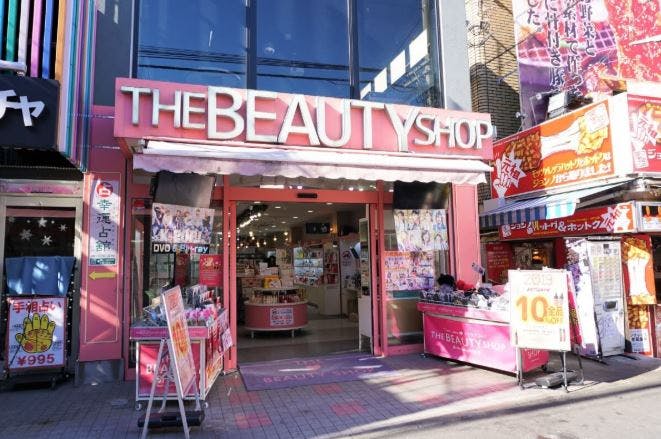 When you find a cute storefront, with a white and pink interior you know its a must-stop! The Beauty Shop offers the latest and trendy Korean beauty products. You will find them easily since they also put some K-Pop idols and actors posters in front of their store. The Beauty Shop also offers occasional sales, so we wish you the best of luck to get their products at a discounted price before it sells out. 
SKIN HOLIC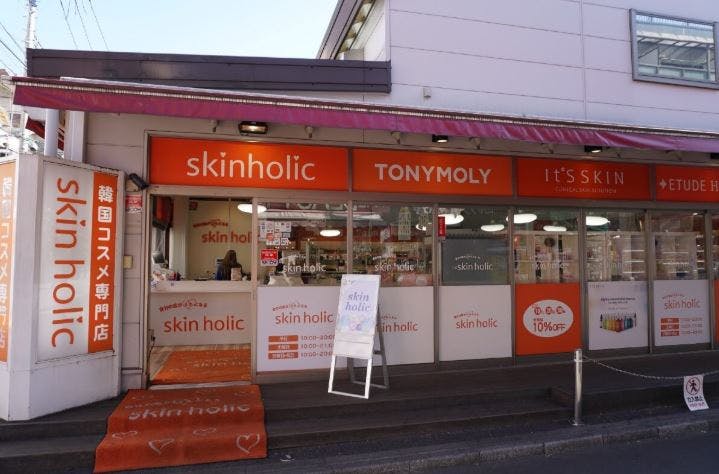 Right opposite The Beauty Shop, you will spot "SKIN HOLIC" store which is only 7 minutes away from the Shin Okubo Station. It's often called "The Orange Shop" among people since their signboard and the store interior is all in orange. You will also find It's Skin's products in this shop, which can be purchased at a discounted price. There are also beauty products from K-beauty brands such as Etude House, Tony Moly, and many more! Skin Holic store also made a ranking section and seasonal recommended section that will make you easier to pick products.
That's a wrap! Which store do you want to visit the most? If you are a K-beauty enthusiast, you must really visit those stores, at least one of the list. FYI, Shin Okubo is also a great town for street foods. So, enjoy your time shopping for K-beauty products while enjoying Korean food in Tokyo 😋
Do you love Japanese makeup and beauty? Follow us on social media (Facebook, Instagram and Twitter) for updates on your favorite brands like Shiseido, Canmake and Dolly Wink and also stay up to date with Korean beauty brands like Etude House, Tony Moly and Laneige!