As our mask-wearing days continue to extend, our eyes are brought to the forefront to identify who we are in the sea of the masked faces we swim through every day.
Eye make-up has become a trending topic: sparkly eyeshadow, mascara, falsies are in the limelight. With all of this product going on, it's important to consider how to care for your lashes as well. Eyelash care and cleansing is a very particular thing— the skin around your eyes is sensitive and delicate, being the thinnest skin on your face. Your eyelashes are also prone to be pulled out if you are not too careful. In this article, I want to introduce to you tips and ways how to properly care for and clean your natural lashes, your eyelash extensions, and your falsies.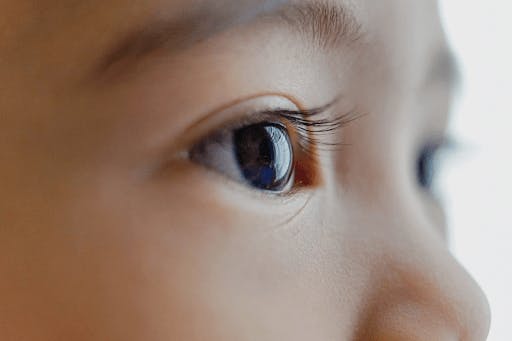 Natural Lashes
Our lashes' natural beauty is preserved through proper cleansing and skincare. There are cleansers that are specifically made for the eye which are gentle but can remove dirt and makeup. Avoid any alcohol and any ingredients that will cause irritation and dryness. Some of the cleansers I recommend are Mandom's Bifesta Eye Makeup Remover, Heroine Make Speedy Makeup Remover, and Banila Co Clean it Zero.
How to cleanse your lashes step-by-step:
Take two cotton pads and put an ample amount of eye make-up remover. 
Gently apply it over your eyes, then press it on your eyes for about 30 seconds. 
Then, gently massage it into your eye make-up, and then wipe the make-up off of your eyes. 
Please do not rub your eyes! This will cause irritation and prematurely falling eyelashes. You can always use Q-tips to get in the corners of your eyelashes with the product. 
After a thorough cleanse, apply an eyelash serum of your choice. It helps your lashes grow longer, stronger, and thicker. Here are some of our favorite lash serums: Heroine make Watering Eyelash Serum and Etude House's My Lash Serum.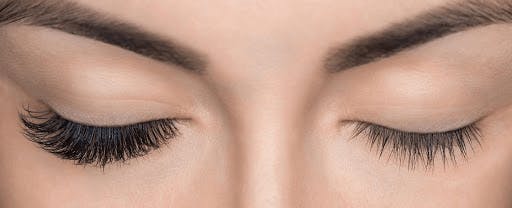 Eyelash Extensions
If you have lash extensions, cleansing and care are a bit different from your natural eyelashes. While it is not recommended to use mascara with lash extensions, many still do so for highly defined and glamorous eyes. If you're going for it, cleaning is absolutely necessary. Unlike natural eyelashes, oil is a no-go for eyelash extensions. It weakens the glue and makes them fall off sooner than you'll want them to. 
Need the proper products to take care of your lashes? nomakenolife is delivering top-quality Japanese and Korean beauty products to your door every month!

Water-based eye cleansers, such as Micellar water or Innisfree Green Tea Cleansing Water are the cleansers you should use instead. Check the ingredients twice because sometimes water-based products have oil in them. Avoid scrubbing as much as possible and swipe and pat as mildly as you can. If you want to further clean your eyelashes, you can use gentle baby shampoo to clean your eyelashes and very carefully remove any buildup of dirt or makeup.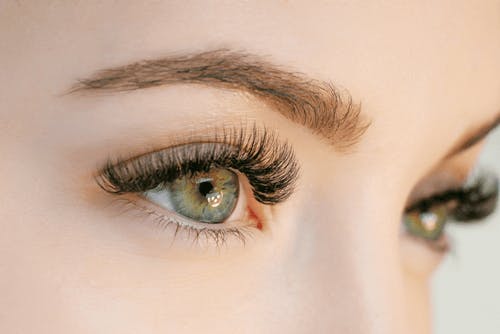 Falsies (False Eyelashes)
If you still prefer buying falsies and putting it on when that special occasion arises over eyelash extensions, let's reuse those falsies! False eyelashes are quite pricey and it wouldn't hurt to save hard-earned money for something else. Falsie cleansing, care, and storage is key to preserving them for longer use. 
Falsie care starts with proper removal. When applying your false eyelashes, do NOT attach them directly to your lashes, but to the skin (slightly above your lash line). When removing it, avoid pulling your actual lashes. Remove the falsie from its band. Start from the inner corner and move to the outer corner carefully from one end to another. 
After that, refer back to how you clean and care for your natural lashes above!
Unkempt false lashes can cause irritation and ultimately infection to your eyes. So how do you clean them?
Here's a step-by-step breakdown: 
Use reusable makeup pads and oil-free remover (water based makeup remover) to rub on the false lashes carefully. 
Clean them until clumps of make-up and glue are completely removed. 
Use tweezers to remove the remaining glue on the band of the lash. 
Soak a cotton pad in alcohol and pat it softly on the eyelashes to disinfect them. 
While they're wet, reshape them and leave them to totally dry before putting them back in a container. Make sure your container is clean and in a dry and cool place.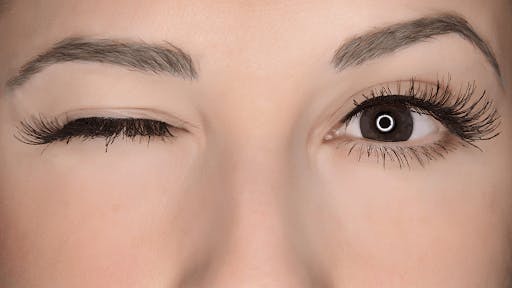 In the words of Shakespeare himself, "The eyes are the window to our soul". These days, when everyone is covering their faces, this has never been more relevant.  Keeping your lashes clean and fierce is an important part of making a good impression - so go in confidence knowing that your lash care is taken care of. 
What are your tips for caring for your lashes? Are there any lash products you absolutely adore? What is your go-to falsie? Let's talk about lashes in the comments below!