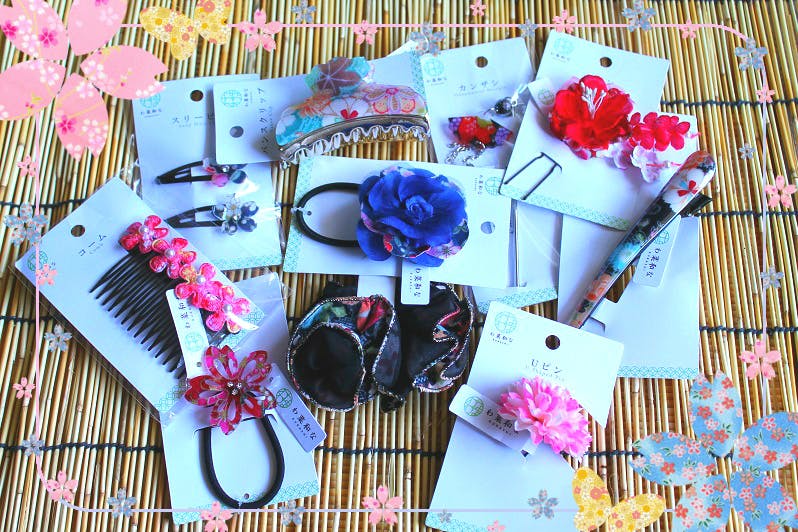 For you who love traditional Japanese culture, we bet you already know about yukata! Yukata is a casual version of a kimono that looks like a robe that's fastened with a sash called an obi. To put it simply, yukata is the casual version of a kimono, as it is much more informal. The literal meaning of yukata means "bathing cloth", as it was first used as bathing clothes, but as time went by yukata were often worn to onsen towns or Ryokan ( Japanese traditional inns) by locals, and recently, the yukata has also become a way of dressing for summer festivals.
You can also mix and match the style with accessories for yukata. It will make you feel more fashionable yet you still get the experience of wearing authentic traditional Japanese clothes. There are hair clip, hand fans, drawstring bucket bag, obi (definitely!) and footwear.
We will choose the cutest accessories for your Yukata this summer, so let's check this list out :D
1. Hair Clip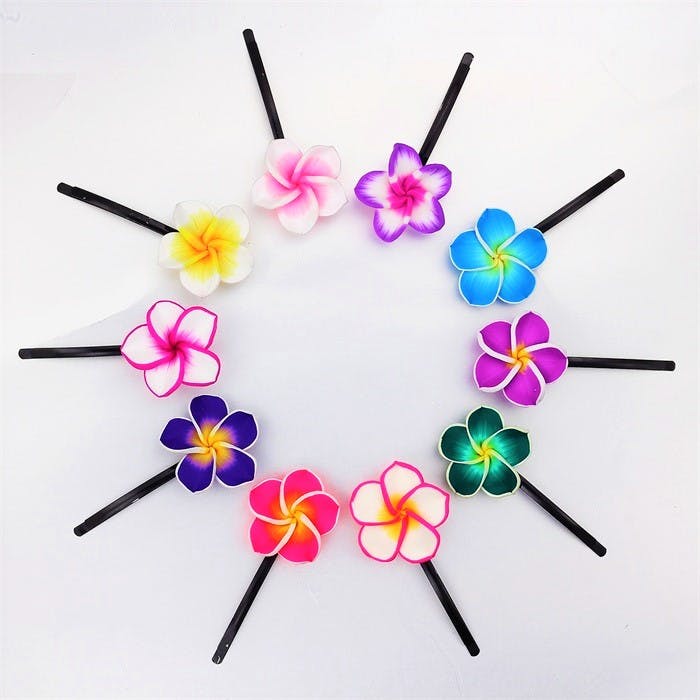 For women this accessory is important, from flowers to ribbons, all of them will make your look more stunning and pretty. This year flowers are in fashion, so try those out!
2. Hand Fan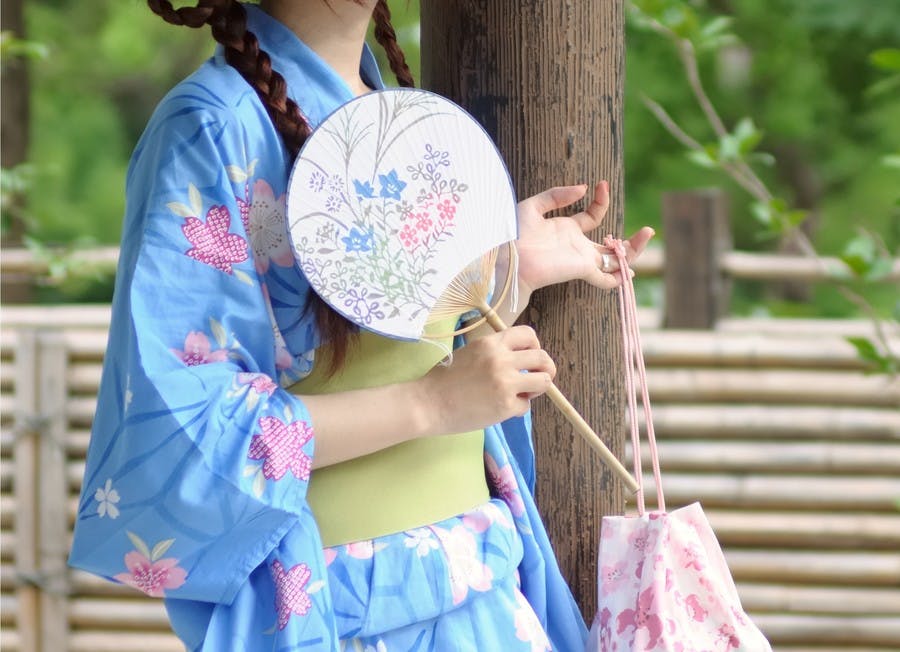 Summer is often very hot in Japan, and since most festivals yukata are worn to are in Summer this means you'll be out in the heat. So this hand fan will keep your body from hot weather yet look stylish at the same time! You can find this item in every yukata store.
3. Drawstring Bucket Bag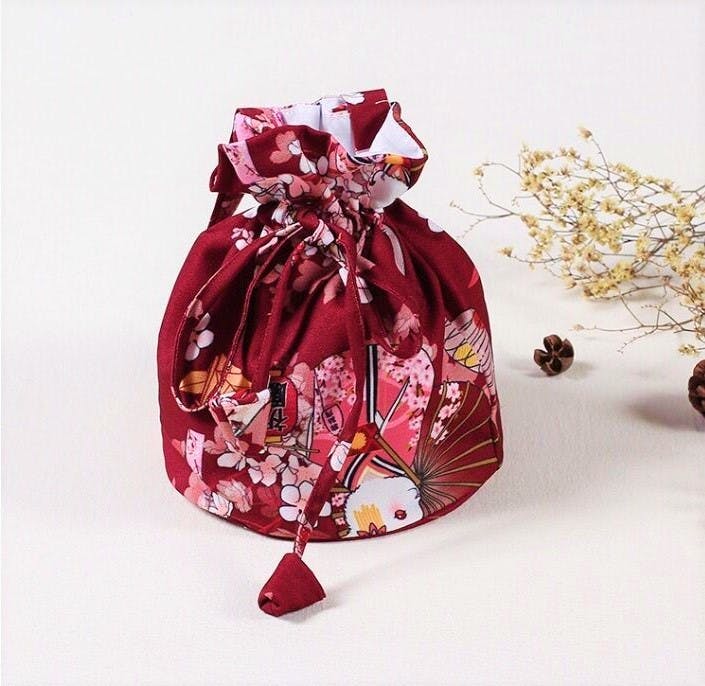 Often with the more expensive yukata sets a matching Drawstring Bucket Bag will be included. You can put your essential things in there and not worry about your yukata not having pockets at the same time.
4. Obi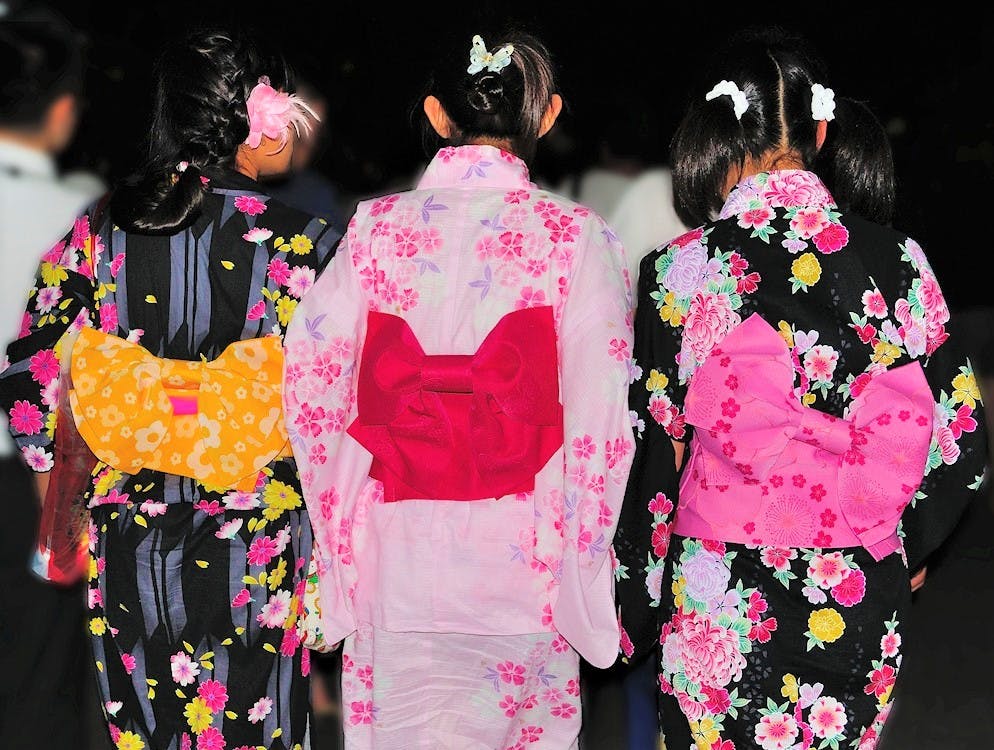 It's the important accessories for yukata, or even it is part of yukata! You can choose the pattern and type of your obi to make it stylish. There are also various ways to tie the obi. See which style fits you the most!
5. Footwear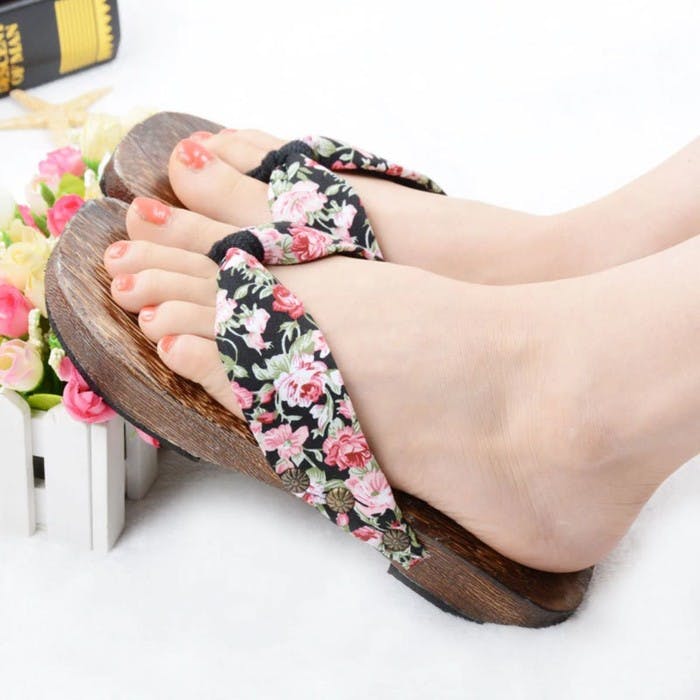 Actually, you can use any footwear for yukata, but to make your Summer more complete you have to experience the complete traditional look! With Japanese geta sandals don't forget to use it correctly, to prevent it from hurting your feet.
All the accessories are so cute, right! It makes you want to rock this Summer and try this out, you can go to Japan around July and September to feel the vibes. Base on our reference what are your favourite accessories to try? Or maybe you have another item that's your must have summer item? Please comment below and let us know your opinion!
Fun extra fact! The style of yukata of women and men are different, even for young women and older women are different.
Keep up to date with all the latest Japanese beauty news coming straight from Japan by following us on Facebook, Instagram and Twitter!