Japanese people are known worldwide for beautiful hair. Since the Heian Period (over 1000 years ago), they have tended to their locks meticulously. Literature and drawings from the Heian Period (794-1192) show that they have long prided straight, ebony hair. Let's check out the ancient Japanese hair care that has made these locks so luscious throughout history.
Heian Period: Long, Straight Hair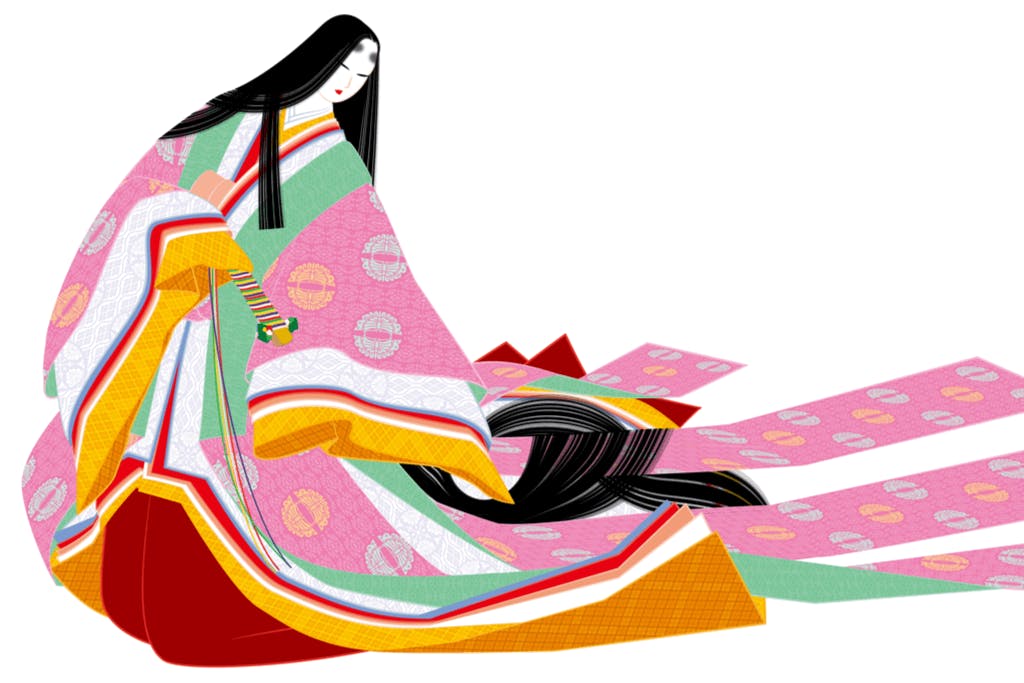 Image via Shutterstock
One of the most famous works from the Heian Period, written by Murasaki Shikibu called The Tale of Genji, talks about traditional Japanese beauty and hair care. It details using a fine comb to comb hair and how important it was to have long, straight black hair for Japanese women - and even men - at the time. 
Indeed, taking a look at paintings and drawings from the period, it's clear that flowing, Rapunzel-like, ebony hair was regarded as the most beautiful. 
In fact, hair as long as the floor was worn with white face powder to create a stark contrast between black hair and a snow-white face with cherry-red lips.
Alongside this burst of colors, teeth were blackened, and eyebrows were shaved and re-painted on, higher up on the face. 
Heian Japanese Hair Care
In order to keep their hair super straight and shiny, Japanese women had a simple yet effective hair care routine. 
The secret? Combing. Japanese women often combed their long hair up to five times per day! This was to spread the natural oil in the hair throughout, to make it shinier. 
Combing the hair all the way through also meant fully coating hairs with the oil and oleic acid which is produced naturally from the scalp. 
Heian ladies also drank a lot of matcha (green tea), which is said to be beneficial for the hair and even the skin. In fact, we've got a whole blog on matcha skincare.
Looking for a bit more modern Japanese and Korean beauty? Check out NoMakeNoLife! NoMakeNoLife sends the latest in Japanese and Korean makeup, skincare, hair care, and more, so you can stay up-to-date on the on J&K-beauty trends!

Edo Period: Hair Tying
By the Edo Period (1603-1867), rather than having long flowing hair to reach the floor, it had become fashionable to tie it up. 
Gradually, we see art in the time after the Heian Period move from long, flowing hair to hair which is pinned and tied up. Edo women also applied camellia oil to their hair, an oil which contains extremely high amounts of oleic acid. 
While Edo ladies moved away from (admittedly) impractical, floor-length hair, the fashion for skin whitening and lip rouging stayed.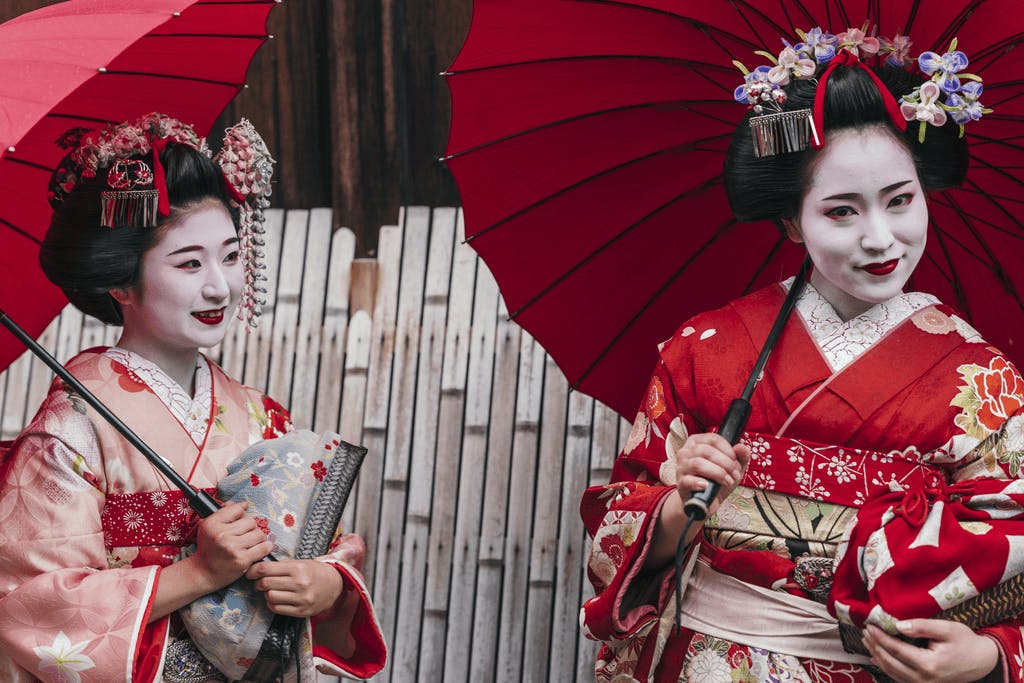 Image via Shutterstock
Meiji Period and Beyond: A Time of Change
The Heian beauty standards of shaving eyebrows and blackening teeth continued for 800 years until the Meiji Period, when it was deemed unlawful for being damaging. 
When the Empress herself stopped blackening her own teeth, other women followed suit and this long-standing trend was quickly extinguished. 
Another issue was the white face powder that Japanese women used to whiten their faces. This powder - similar to that used in Europe by Queen Elizabeth - contained poisonous amounts of lead. 
By 1904, a new lead-free face powder had been developed and became widely available. 
In the Taishan Period (1912-1926), the availability of many types of consumer-focused make-up products and skin care products created a mini revolution. 
Face creams, body creams, and more appeared on the market, and face powders in shade other than the traditional Japanese snow-white were released, alongside lip creams in many color varieties. 
In the 1950s, after the war, alongside the American occupation and Japan's ambitions to be accepted by the West, beauty trends from abroad also became popular. 
As American magazines and other media emerged throughout Japan, so did its makeup trends. Heavy eye makeup, big lips, and even the surfer look saw episodes of popularity, which has continued its influence to this day. 
Modern Hair Care Standards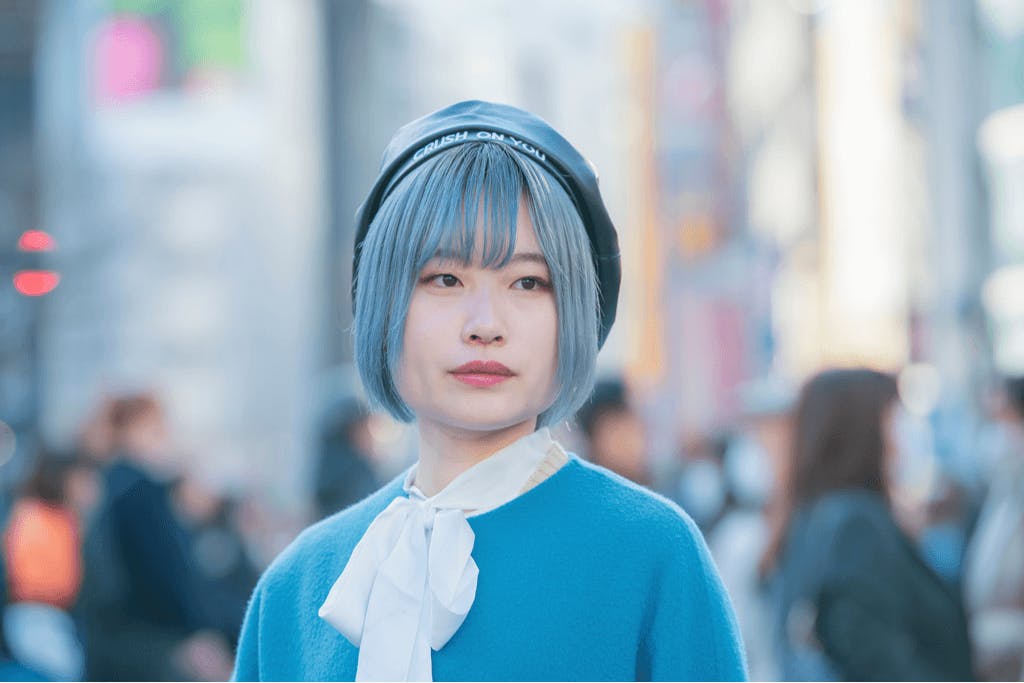 Image via Shutterstock
Even though recent times have seen a surge in colorful hair, the Japanese obsession with straight, healthy hair continues, with a multitude of Japanese hair care products aiming to harness that natural shine. 
One of the most popular is camellia oil, which has remained largely unchanged since the Edo Period. The reason for this is that camellia oil (AKA Tsubaki) naturally contains fatty acids which are great for the hair. 
Camellia oil has the highest concentration of oleic acid at 86%. Compare this to olive oil which is a mere 65%. Nowadays, many shampoos and conditioners are marketed as containing camellia oil. 
A great thing about camellia oil is that it can be one of many natural ingredients, or just used on its own. 100% camellia oil products are very popular too.
Another way that Japanese people keep their hair so shiny and straight, while stimulating hair growth, is by brushing. They often brush their hair two times per day, but some people brush their hair a lot more than this!
The final method to mention in this article relates to washing. Japanese people wash their hair at night, which means the daily dirt is cleared out and ready for a night of natural replenishment. 
Let us know your haircare routine in the comments below!