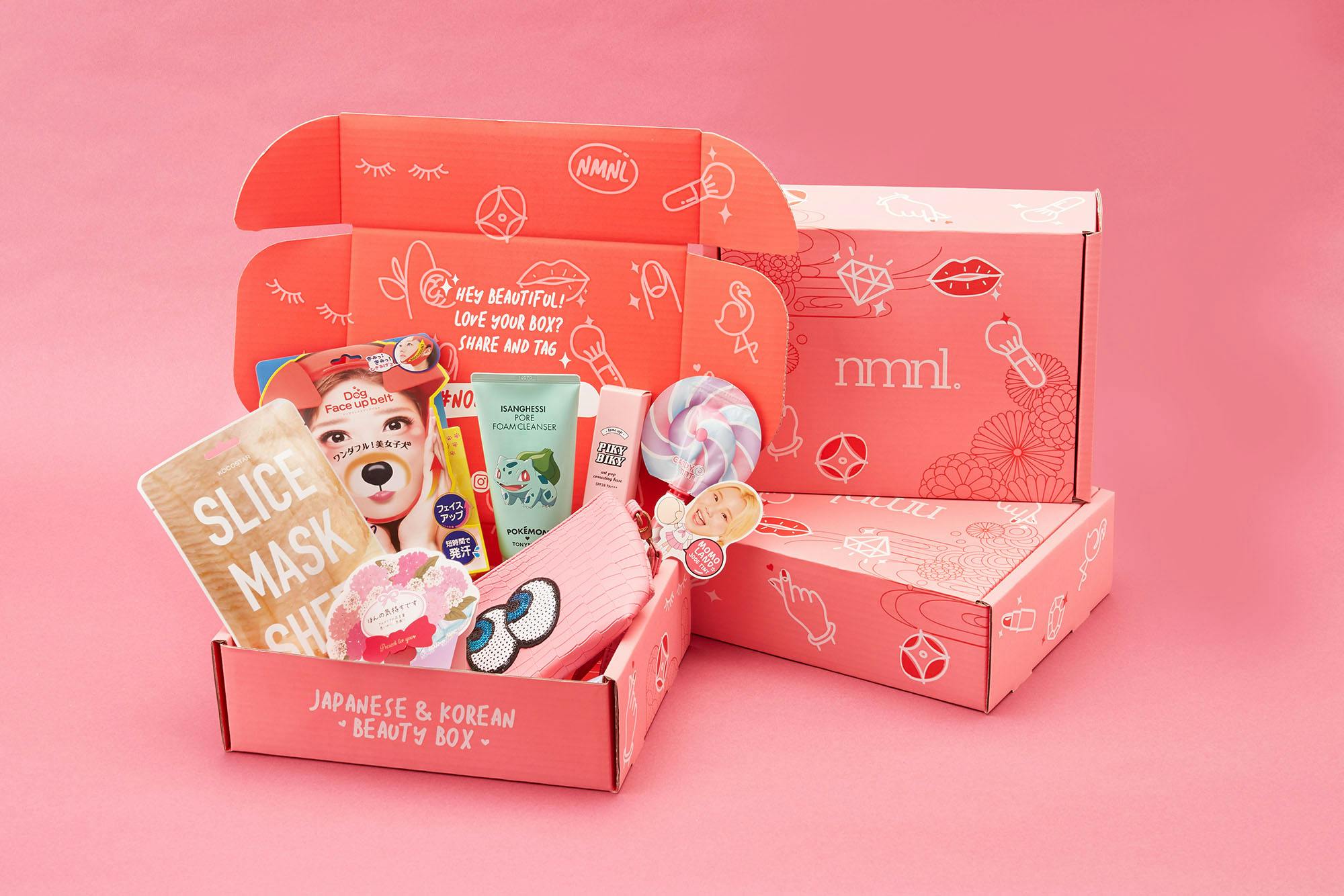 Hello nomakenolife family!
This is Ayumi, the founder of nomakenolife. To begin, I just want to express my appreciation and thanks to all of the wonderful members of our nomakenolife community! Without your support and passion for Japanese beauty goods, we would not have been able to make it as far as we have. It is also thanks to your support that we are able to make a super exciting announcement today!
We are always listening to your amazing feedback and searching for ways to make your beauty subscription box even better. We have learned so much, and thanks to that we are able to have a massive glow up! We are determined to give our nomakenolife family the best experience we can!

More Variety of Both Japanese and Korean Beauty Goods

Yes, you read that right! Our nomakenolife box will now be including BOTH highly requested beauty goods from both Japan and Korea!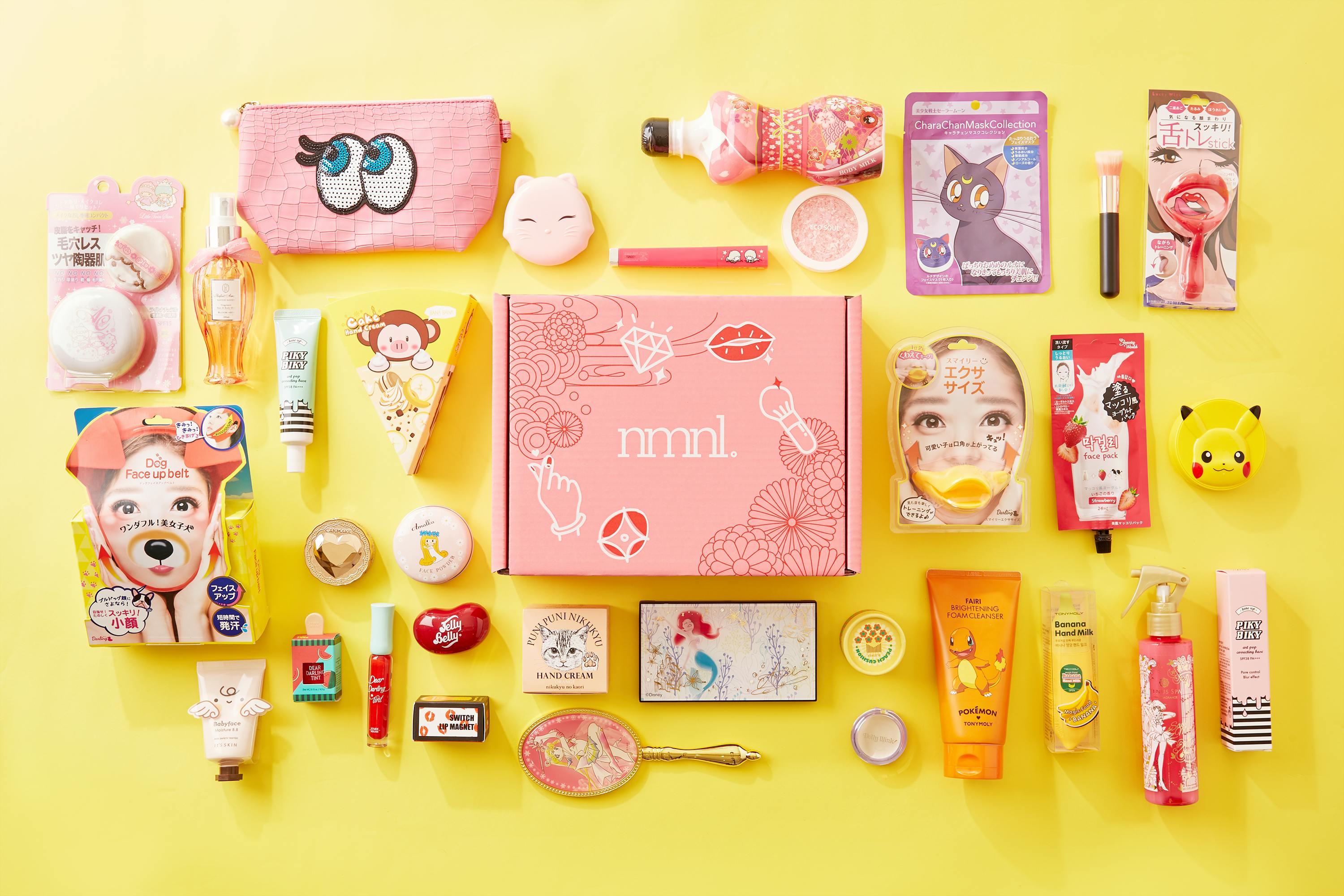 Japan and Korea are the two leaders of Asian beauty products, while the two share many similarities they both have great qualities which makes them unique!
J-beauty:
J-beauty likes to rely on traditional methods and indigenous ingredients such as green tea and rice to create products that are timeless and minimalistic. Using complex scientific methods and great skin technology, the Japanese take their time to make sure their products are perfect before launching them.
K-beauty:
K-beauty likes to transform traditional methods into new cool formulas with trendy packaging which reflect the Koreans' love for pop culture. Extremely innovative, they have even created entire new categories in the beauty industry such as rubber masks and pressed serums!
J-beauty and K-beauty both are proven to have great qualities and compliment each other. Therefore we hope to show you the best of both in our boxes, especially since many of our past survey responses from our nomakenolife family had also requested for this change!
Not only that, your box will also include even MORE ITEMS! Check out all the changes explained below:
Every nomakenolife beauty box will contain both Japanese and Korean beauty goods
The amount of items per box has increased to 8 ~ 9. More glam for you!
Revamped website, box, and booklet design. Everything is more fashionable, just like you!
Streaks are available on your customer portal. Active your boxes and start getting rewards!
What You'll Get
We're now rocking a whole new look and feel that better complements the magic of the nomakenolife experience. The improvements we've made were built on the idea that products should be of high value, adventurous and of course instagram-worthy!
Value for your money! We guarantee to only send you genuine Japanese and Korean beauty products to add into your make up and skin care routine! Since we procure the items straight from the manufacturers, we are able to provide the best value for our subscribers.
Be one of the first to try out the latest fun and adventurous beauty products that are only available in Japan and Korea!
Get your hands on products that are not only effective but also come in fun and unique packaging that you can take snaps of to up your Instagram game!
Price Change
In order to glow up, we need to make a bit of price change. We tried our best to keep the price the same, but in order to bring all of these awesome changes to you this change proved unavoidable. However, we will be providing some great ways to help ease this increase for our nomakenolife family. See the details below:

Current members will keep their current plan price until their next renewal. Any remaining boxes on the prepaid plans will not be affected by this price change. Any renewals after 1/1/2019 will automatically be upgraded to the new plan price. If you have any special discounts attached to your subscription, that will continued to be applied to your account. Also, please be aware that skipping any month or cancelling and resubscribing anytime before 1/1/2019 will result in an automatic upgrade to the new plan as well! Please refer to the FAQ for more details.
Now, to help with this transition, we are happy to announce that we will be providing a 10% off your first box promotion using code NEWNMNL that will be valid from December 3rd - December 31st!
With these changes, we aim to bring you a more satisfying box that provides a larger variety of beauty goods from Japan and Korea to assist you in your everyday life and make all your Instagram pics even more glamorous! We hope you enjoy the Asian beauty good adventure that you'll receive every month. You inspire us to better nomakenolife boxes everyday and we hope you will continue to support us through this fun time!
If you have any questions or concerns, feel free to reach out to us at [email protected]
Thank you,

Founder and CEO