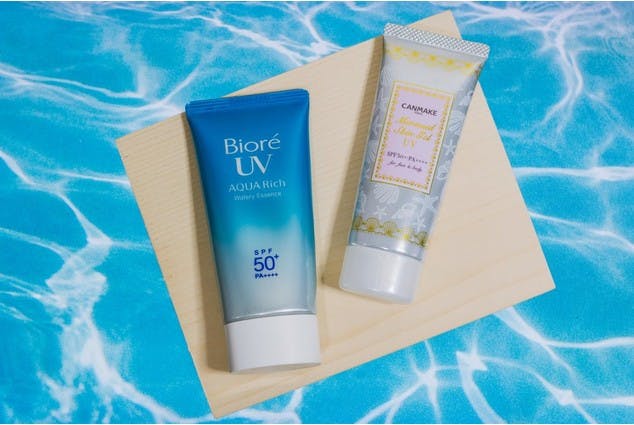 When the days are getting longer and the sun is stronger, there's no excuse to not give your skin the protection it needs. Sunscreen is an important part of our daily routine and Japanese sunscreens are really popular for its great quality! What sunscreen should you use? Here are the best 5 Japanese sunscreens we'd recommend. Make sure to buy and use your best sunscreens this summer!
Anessa Perfect UV Sunscreen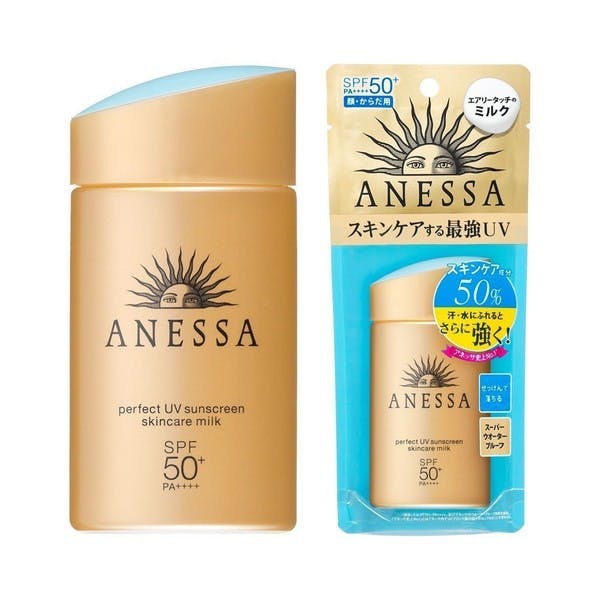 Copyright © Shiseido Co.,Ltd.
This sunscreen contains Aqua Booster technology, Shiseido claim it will increase the protection by 20% after contact with minerals in perspiration and water. Also, there is another in built technology, "Light Stamina" which according to their claim (again), can help make the sunblock effects more stable.
Biore UV Aqua Rich Watery Gel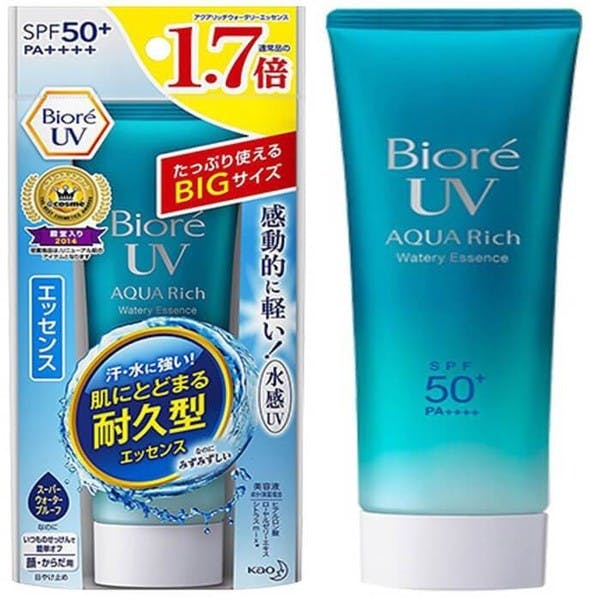 http://www.kao.com
Who doesn't know Biore UV Aqua Rich Watery Essence? Biore is a global brand, but Biore UV Aqua Rich Watery Gel is part of a line that was made specifically for their Japanese market. The upgraded sunscreen gel is now resistant to water and sweat while having the same weightless, water-gel texture and fresh finishing as its previous formula released in 2015.
Skin Aqua Tone Up UV Spray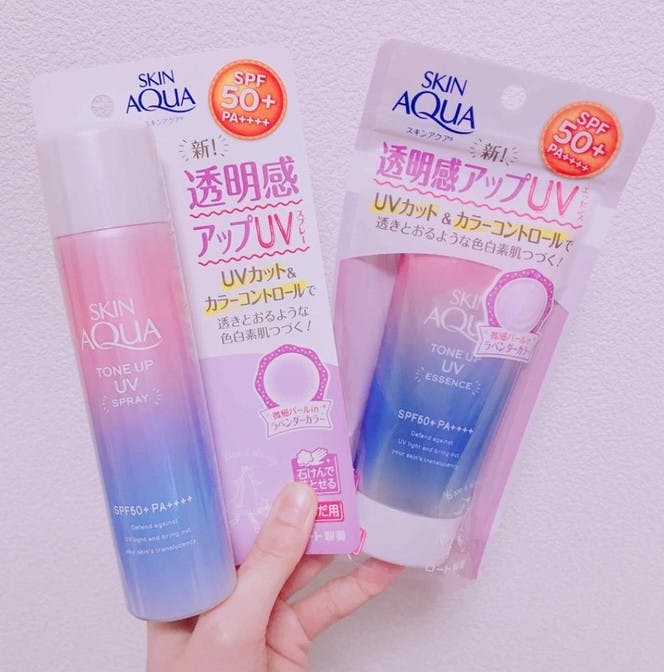 https://picgra.com
Skin Aqua Tone Up UV reportedly has been selling out in Japan almost every month since its launch in March 2018. For those of you who hate dealing with sunblock because it leaves a sticky feeling on your hands, this spray version really suited for your everyday wear. Key features of this sunscreen are colour correction properties, ability to brighten dull skin and infusion of good skin care ingredients.
Allie Extra UV Gel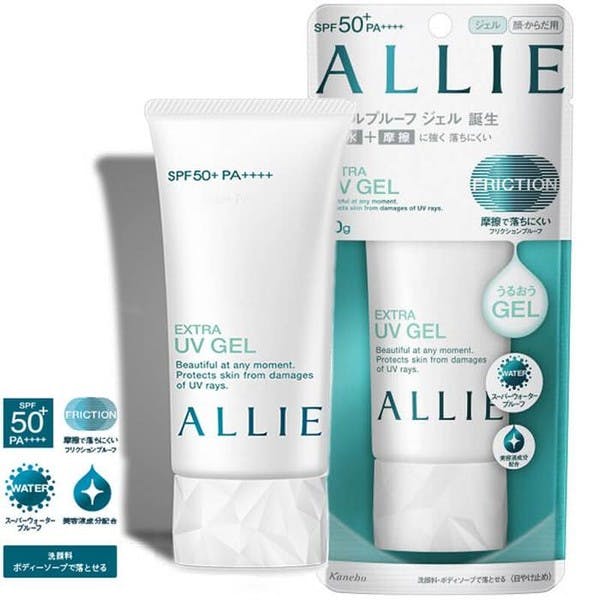 https://www.beautius.com
Another great quality sunscreen from Japan, Allie Extra UV Gel. If you ever had the trouble of finding hard-to-remove sunscreen stains on your clothes and bags, this sunscreen is the answer! Friction-proof and super waterproof. Outstanding sweat, water and sebum resistance. Its lightweight gel formula applies easily on the skin.
Nivea Sun Protect Water Gel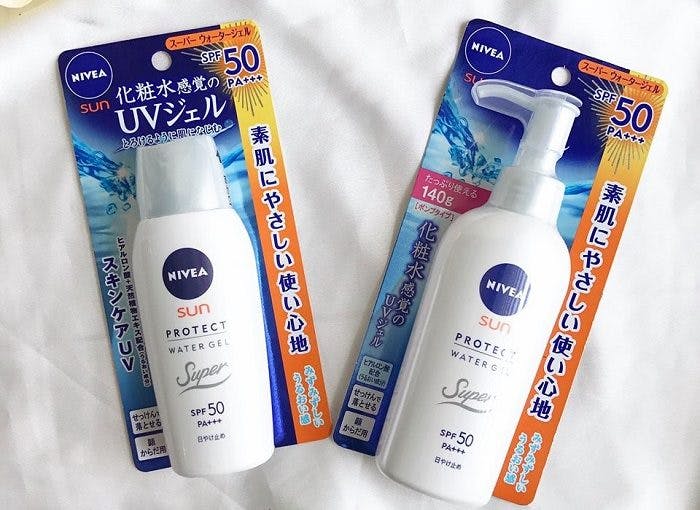 http://www.kao.com
One of the best sunscreens for body and face, a daily use Japanese sunscreen gel that provides superior protection against sunburn. Nivea Sun Super Water Gel applies seamlessly to provide a nearly invisible finish and feels so weightless you'll forget you even applied it and the refillable pump bottle makes it easy to dispense.
That's the top 5! Don't forget to slap on some sunscreen before you head out the door, ideally every day. What SPF do you generally have to use? Let us know!
Go try them and let us know if you like them too, okay? ;)
Keep up to date with all the latest Japanese beauty news coming straight from Japan by following us on Facebook,Instagram and Twitter!