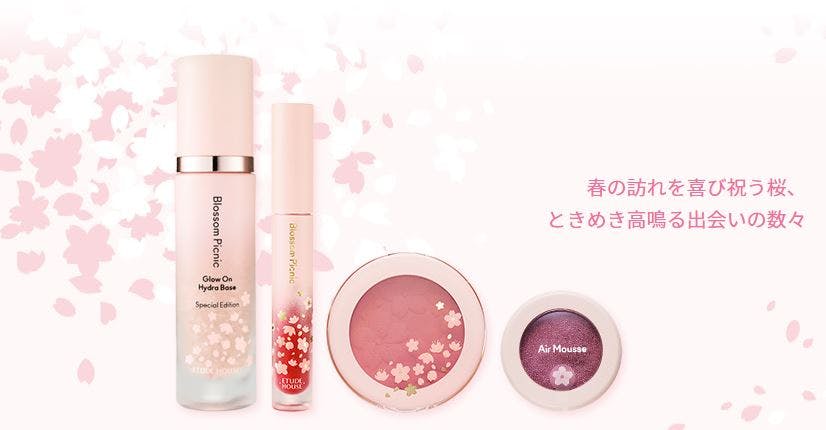 Hey there!
It's almost sakura season in Japan, which means that adorable pink sakura items are popping up in stores EVERYWHERE! Makeup and skin care brands can't stay behind and even the Korean brand Etude House has released a Blossom Picnic Collection featuring the Blossom Cheek blush in 4 colors ($9) the Blossom Picnic Matte Chic Lip Lacquer in 3 colors ($15), the Blossom Picnic Air Mousse in 8 colors ($8) and last but not least, the Glow On Base Hydra ($18) in a special sakura edition! The products from these collections come of course in cherry blossom pink but also include peachy pinks, darker pinks, corals, reds and golden shades! We're always really excited for new Etude House products because they're so fun and good quality at the same time, like the Etude House KitKat palette that we wrote about previously!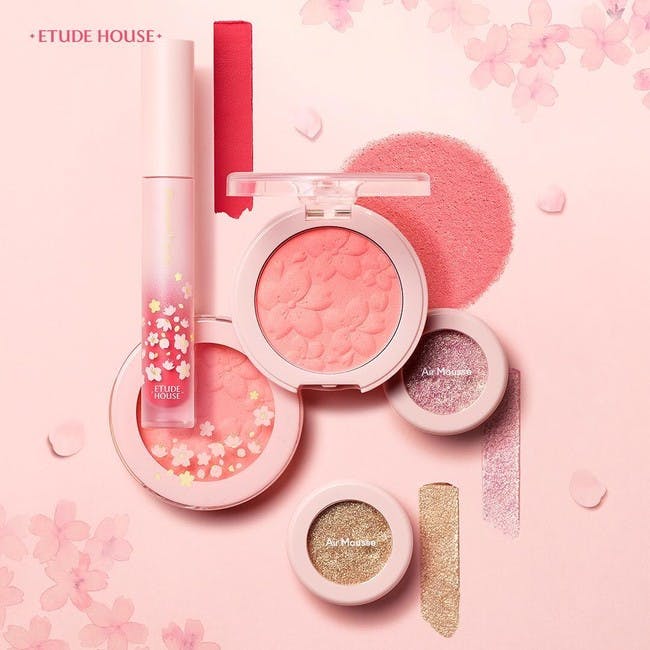 This collection seems to be limited to a few Asian countries including Korea, Japan and Singapore and was released in Japan on the 1st of March in all Etude House stores throughout the country! We're planning to review the lip lacquers and blushes too but I went ahead and took home 3 eye shadows from the Blossom Picnic collection for the first review to create a pretty rose gold look that is perfect for Spring!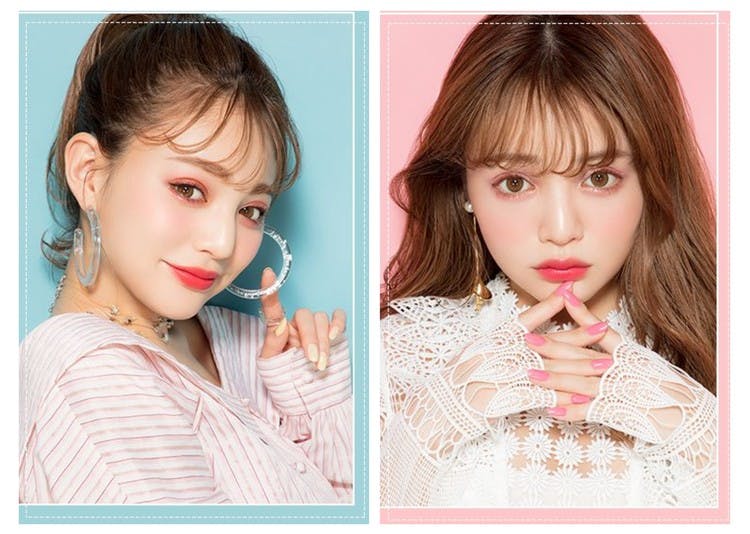 The shades I picked were:
- PK001 Cherry Blossoms Popcorn: A pale peachy pink
- PK002 Pink Picnic: a warm golden pink that appears more gold or pink depending on the light
- RD301 Blooming Red: A deep pink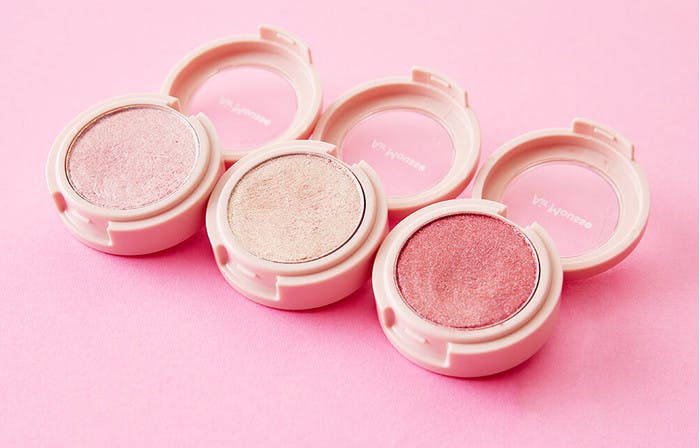 The first shade PK001 is a paler pink with a lot of glitter that seems perfect for highlighting the inner corners of your eyes!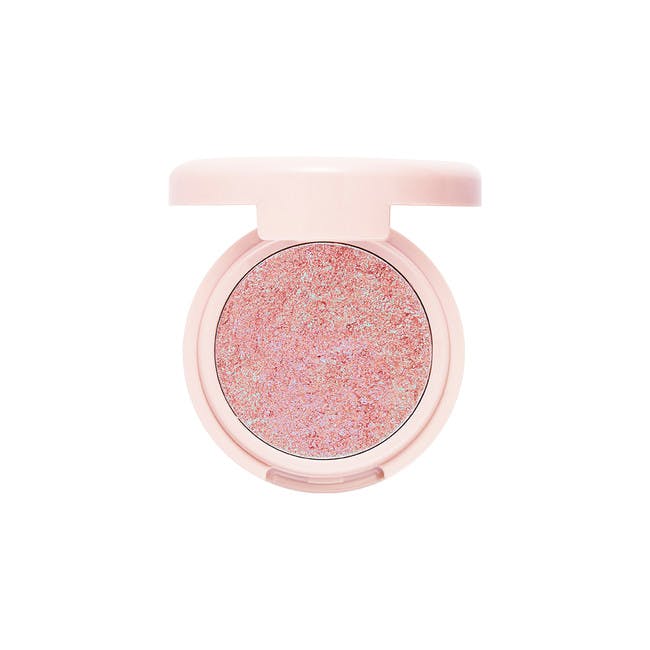 When comparing the eye shadow to the Etude House website stock picture the color is slighly less peachy and paler in real life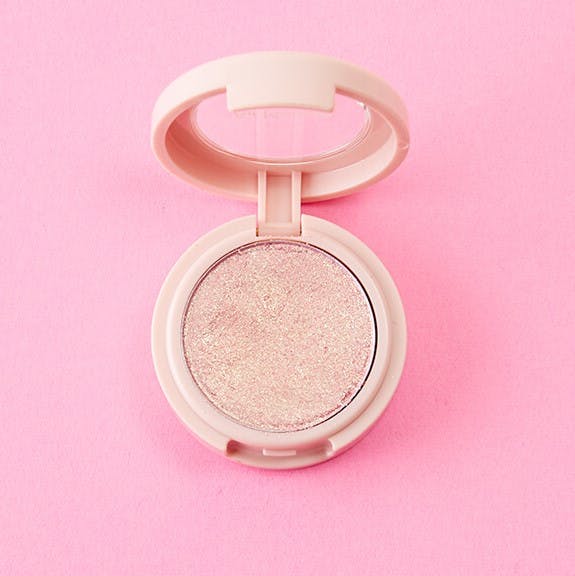 The second shade PK002 was the one that caught my eye by how special the color is! The pink/peach/gold has an iridescent effect and is therefore perfect to apply on the middle of your eyelids.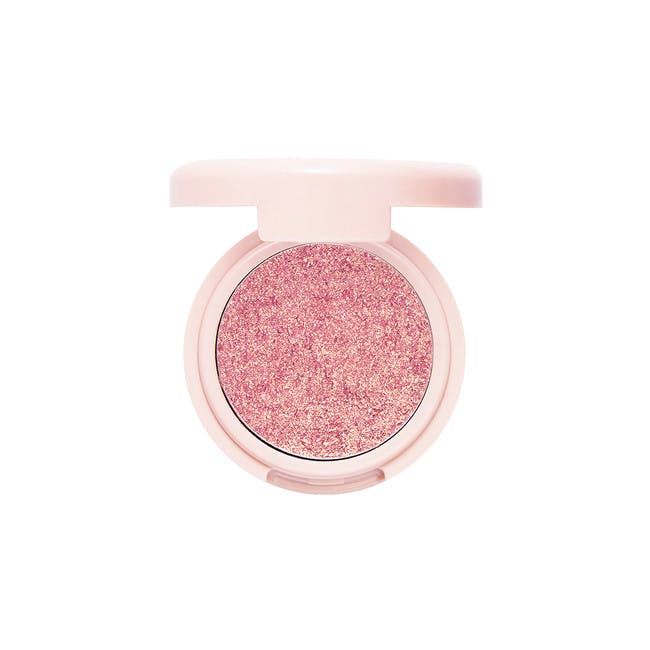 I would say that the actual color looks closer to the Etude House stock picture above. Capturing how pretty the color actually is is near impossible though!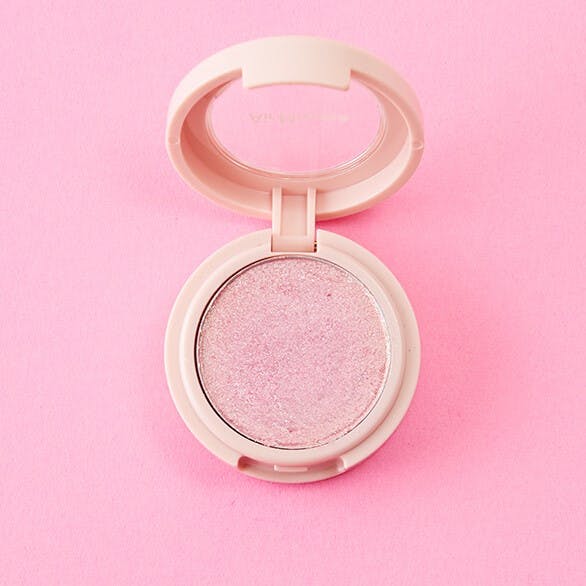 The third shade RD301: a deep pink that is just perfect to add more pink to the outer corner of your eyes and create a nice balance between the gold/peachy and pink shades.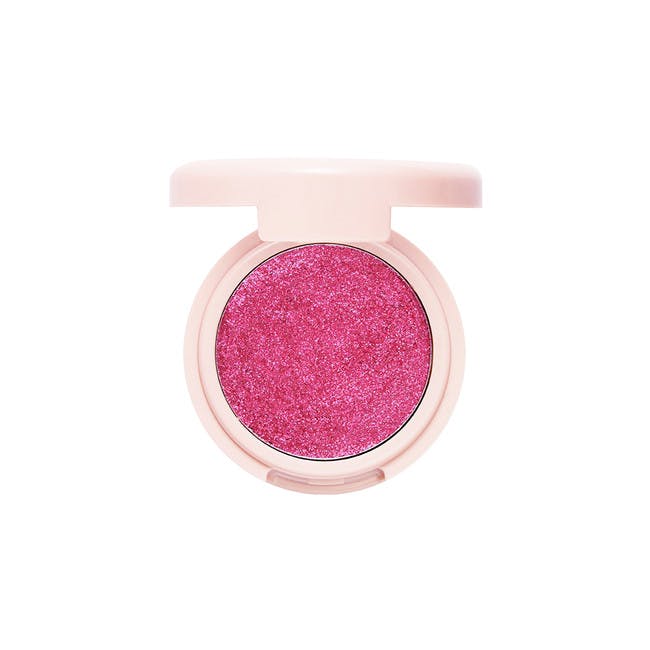 The color in the stock photo looks a lot more intense and colder than in the picture I took. I think this shade looks more similar to my picture below but a little bit darker!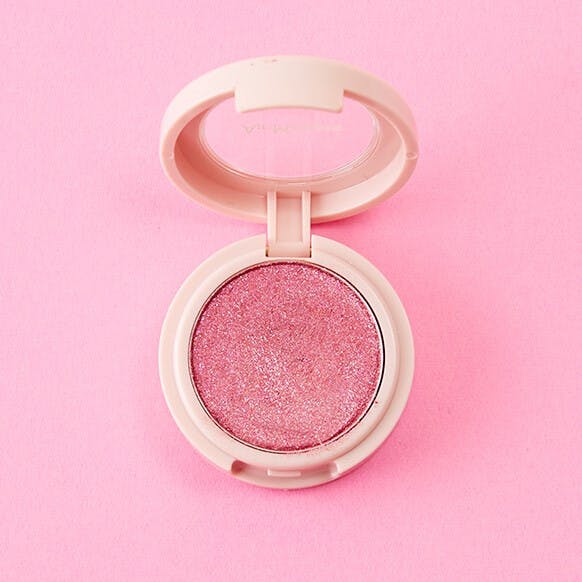 Let's see some swatches! PK001, PK002 and RD301!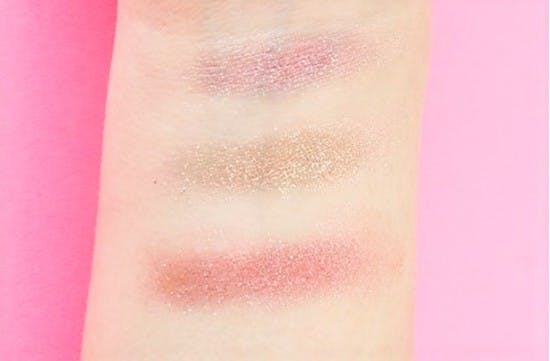 It was a little hard to capture the true color of the shades especially since the first two are quite pale. They have a lot of glitters and because of the mousse-like texture of the eye shadow there isn't a lot of fallout. The glitters are a little hard to remove though so even though the website shows a model applying this with her fingers I'd recommend applying this eye shadow with a brush!

Here I applied all 3 Etude Eye Shadows with a brush, PK001 in the inner corners, PK002 in the middle and RD301 at the outer corners. The eye shadows are pigmented but not TOO pigmented, in the way that you have to be careful of how much product you'll put on your brush. The colors show up slighly lighter/less vibrant on the eyes which isn't a bad thing in this case because they create a perfect sakura/rose gold look! I'd give these a 4/5! If I had to choose only one I'd go for the PK002 because of how special it is and second would be the RD301.
I hope you guys liked this review! Stay tuned for the upcoming reviews for the Etude House Blossom Picnic Collection!
Which of these products would you like to see a review for next? Let us know in the comments!
Did you know that you can get the Etude House Blossom Picnic Cheek Blush and lip lacquer if you subscribe for a nomakenolife 6- or 12-months plan ??? Get sakura beauty goodies before it's too late!! Promotion ends 22nd of March.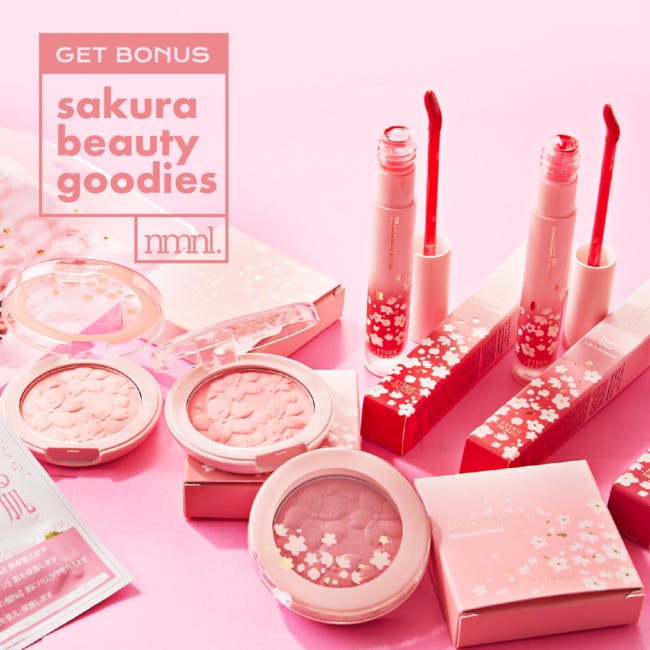 Stock photos source: Etude House Official Website
Interested in more reviews? Check out this article trying out 3 convenience store lipsticks, this article comparing 3 Japanese eyeliners and this article comparing 3 Japanese matte lip sticks!
Keep up to date with all the latest Japanese beauty news coming straight from Japan by following us on Facebook, Instagram and Twitter!
Want to get a FREE Japanese beauty subscription box? Check out how to get one here!