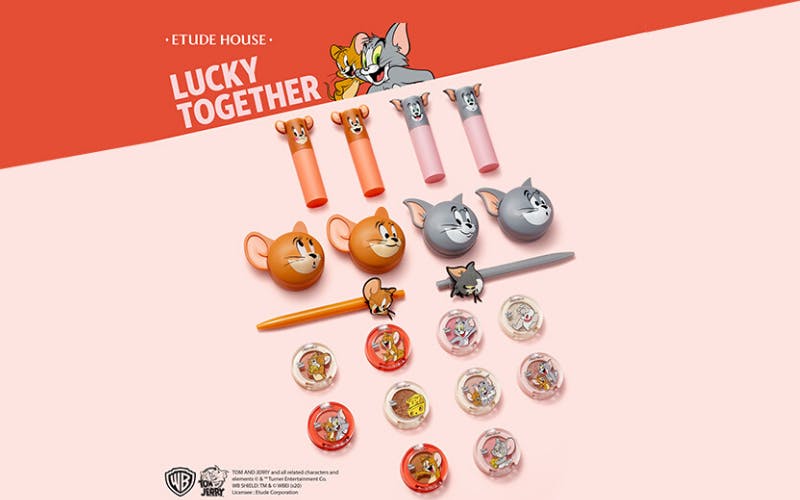 Here's another beauty collaboration we never knew we needed! Korean beauty has really been trending lately. K-beauty brands such as Etude House and Innisfree are massive in Japan and becoming the center for fashion and beauty in Tokyo. And to celebrate the new year, Etude House is blessing us with the cutest crossover ever.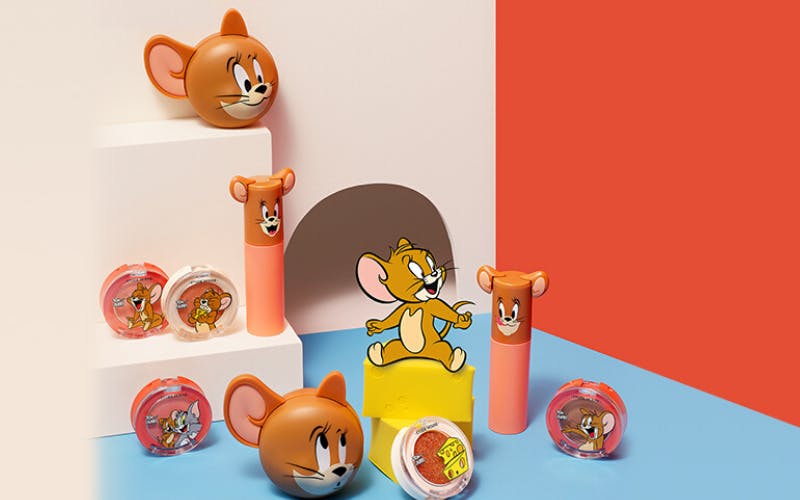 Did you know this year is the year of the Rat according to the Chinese Zodiac? To celebrate, Etude House brings one of the most famous mice in the world - Jerry the Mouse and his rival Tom the Cat together in the collaborative collection by Etude House, called "Lucky Together".
Each item from this Lucky Together collection has cutely designed character packaging. The collection includes both Tom and Jerry with original colors and products, as well as limited-edition versions and beauty tools (even toothbrush).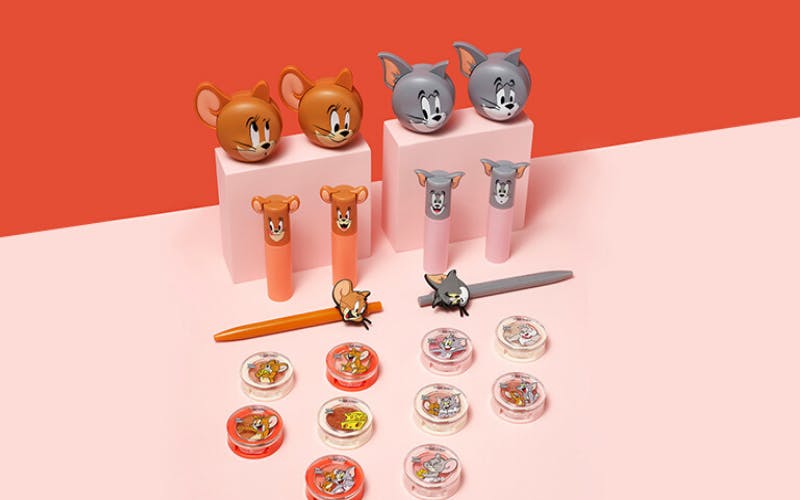 The Lucky Together Collection contains cosmetics and skincare products and tools such as eye shadow singles, blush, lip balm, tattoo tint, and brows. 
Let's take a closer look at some of these products together!
1. The Lucky Together Colorful Tattoo Tint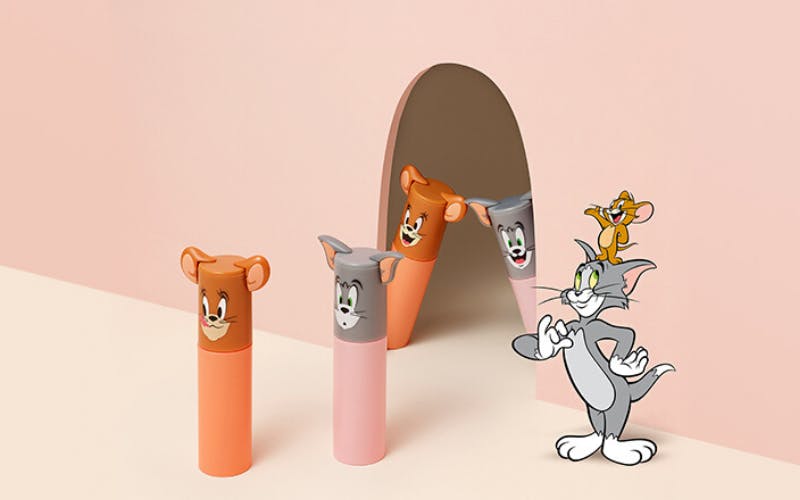 Packaged in Tom and Jerry's head, the tattoo tint with Tom packaging comes in two different shades of red, while the Jerry packaging comes in two different shades of orange.
2. The Lucky Together Two-Tone Cheek Dome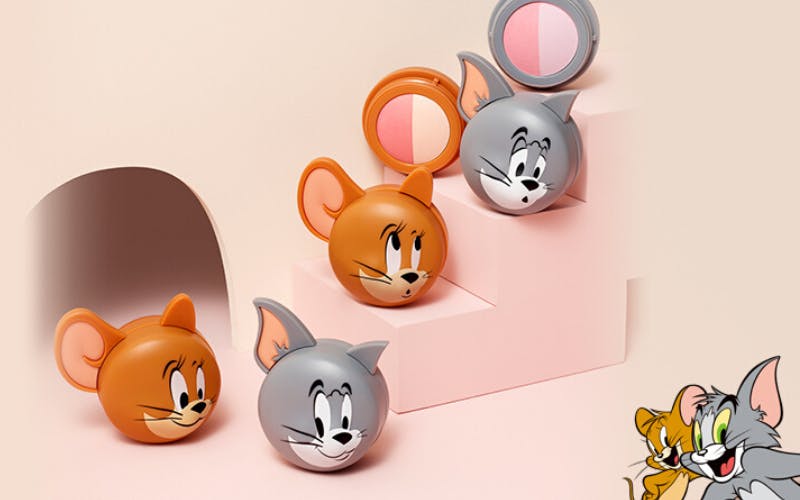 The packaging itself couldn't be any cuter! You can get a two-tone blush with 3D character packaging. The collection has four different shades to choose from. 
3. Lucky Together Look At My Eyes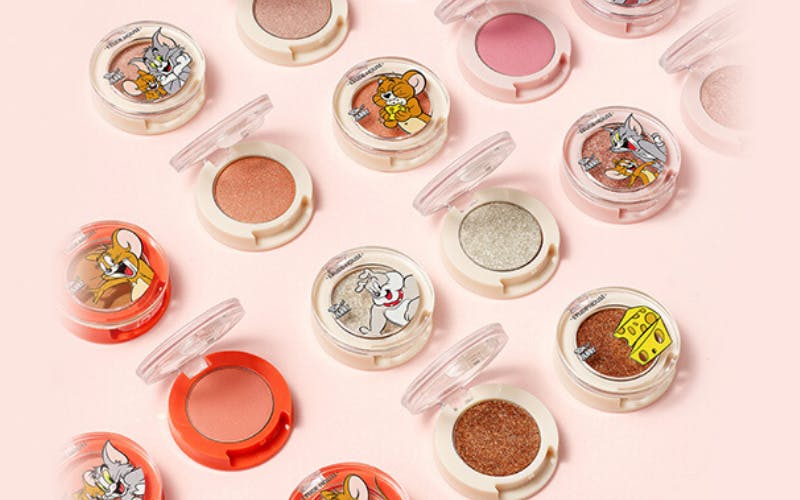 There's plenty of cool and warm colors from this collection that has something for everyone. Most of them are in pink and orange shades (which has been the biggest trend in the K-beauty world lately). There are matte, shimmering and glittery eyeshadows you can use, too, and they even have suggestions for which eyeshadow is appropriate to use based on the season or skin tone.
4. Lucky Together My Beauty Tool Jerry Cheese Puff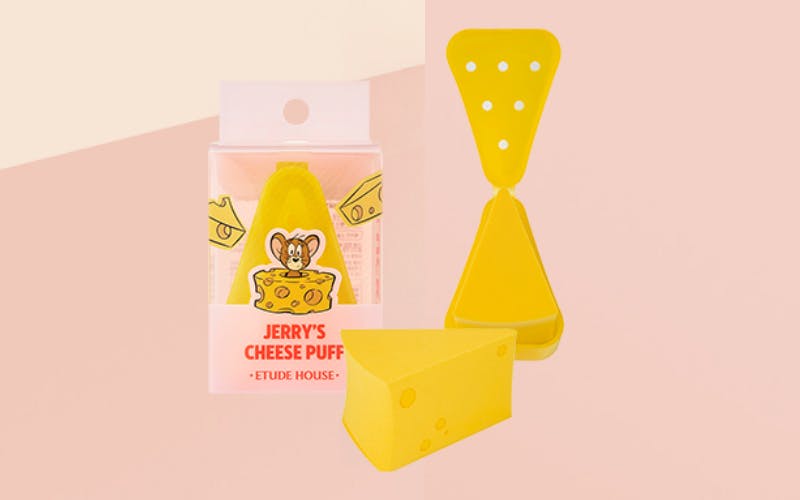 Even though they are a bit cheesy, you won't find a cuter beauty sponge than this. Etude House released a playful blending sponge, shaped like a wedge of cartoon cheese, just like in the cartoon.
If you want to buy a set, there are several options you can choose from the Lucky Together collection. In Japan, the entire collection is available - you can get the products in store. 
But, if you're not in Japan, you can still find everything on their official website while it lasts. 
Source: Etude House official website
If you want to keep updated for the latest Japanese beauty news coming straight from Japan, make sure to follow us on Facebook, Instagram and Twitter!