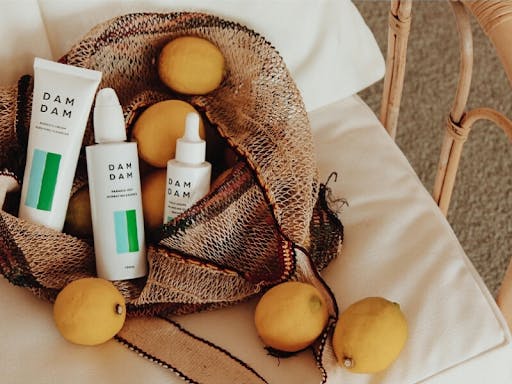 DAMDAM is one Japanese beauty brand that fits into the green beauty category.
Can you be sure that the beauty products you use are free of harmful ingredients?
If not, maybe you should consider following the current beauty trend called "Green Beauty". Green beauty is a middle ground between traditional and certified organic beauty products - which is, as we know, typically pretty expensive. Its products aim to use natural ingredients by avoiding the use of synthetic components. Not only that, products that fall in the green beauty category tend to be transparent about how and where they source their ingredients.
Unfortunately, Japanese green beauty products can be pretty difficult to find. However, after a long search on Japanese green beauty products, we finally found several Japanese brands that fit the green beauty criteria. Are you ready to know more about them?
Before we begin our green beauty journey, discover these Japanese beauty secrets that will make your skin glow!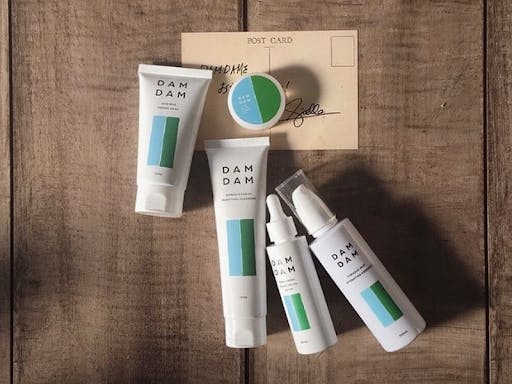 DAMDAM skincare is a top choice for anyone wanting to join the green beauty revolution!
Launched in 2018, DAMDAM is a 100% natural and 100% ethical, cruelty-free skincare brand manufactured exclusively in Japan. They use plant-based ingredients from sourced across all of Asia. Their products are also free of parabens, sulfate, silicone, alcohol, aluminum synthetic fragrance, and other questionable ingredients.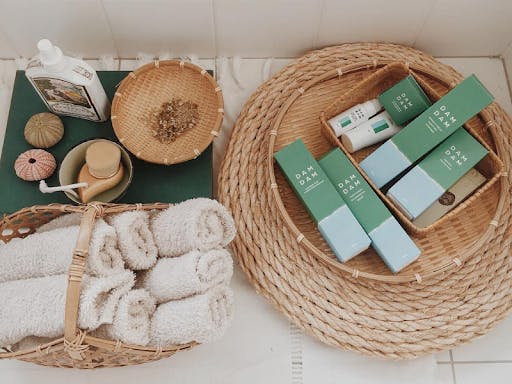 Enhance your self-care with DAMDAM beauty products!
DAMDAM products are inspired by Japanese bathing culture. That's why they are manufactured using specific blendings of botanical oils. They are the perfect thing to turn your beauty routine into a luxurious aromatherapy experience, so you can pamper yourself any time you want! Sounds like the key for a perfect self-care session, don't you think?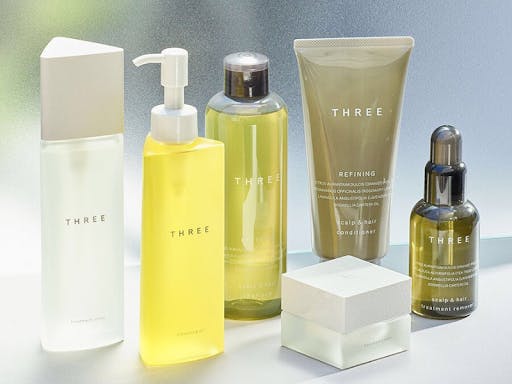 Three is a beauty product line that only uses cruelty-free and certified organic ingredients
The second Japanese green beauty brand to look out for is THREE, one of the most respected green beauty brands in all of Asia. THREE is a cruelty-free beauty brand whose products contain naturally derived ingredients that replace synthetics and potential toxins. Not only do they use certified organic Japanese ingredients, but they also don't use any artificial fragrances, coloring or parabens in their products.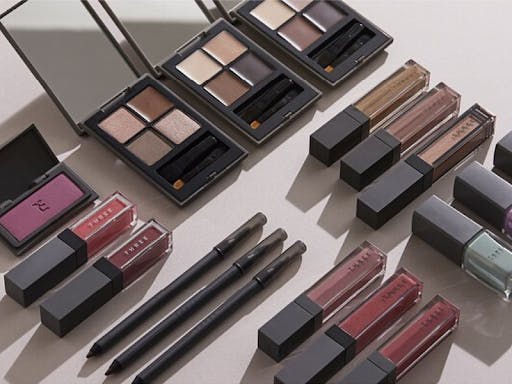 THREE offers both skincare and makeup products.
THREE offers a wide selection of makeup and skincare - all of them being included in the green beauty category. But, their most unique product is the Angelic Synthetic Foundation Serum. Made from 83% naturally derived ingredients, it's a multifunction product that can even your skin tone, diffusing redness on the skin, and also take the role of a nourishing hydrating serum. In other words, it's a holy grail of skincare in one bottle!
Hopefully there will be more Japanese green beauty products in the future. That way, we can all increase our awareness of a more healthy lifestyle - for both our bodies and the environment. In this day and age, that has never been more important! 
We understand that switching over to a green beauty routine is a huge commitment! Are you committed enough for green beauty and why? Share with us in the comments below!