The limited edition Hatomugi and Moomin conditioner set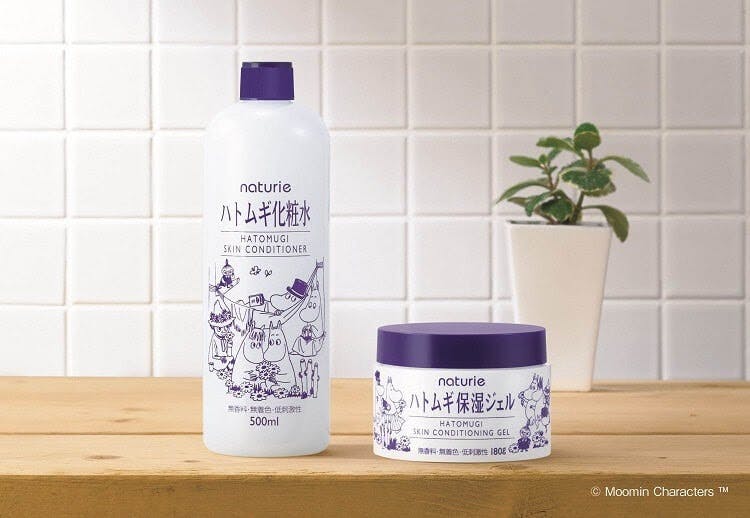 If you have been following the latest beauty trends of Japan, you may be familiar with the brand Hatomugi (Naturie). For those who don't know, it is a high quality Japanese beauty brand that provides skincare products at relatively affordable prices released in 2016 by the Imju Corporation. 
The most popular products from this brand are Hatomugi Skin Conditioner and Hatomugi Skin Conditioning Gel. The first one comes in a 500ml bottle containing a lightweight and milky white water that hydrates and reawakens your skin. The latter comes in a jar of gel moisturizer, good for skin nourishment and pore-tightening performance.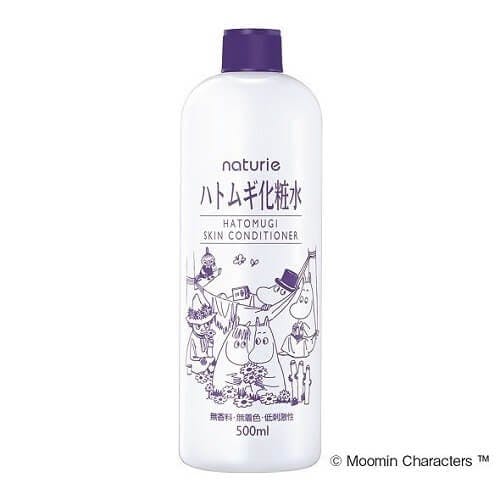 Hatomugi Skin Conditioner comes in a 500ml bottle with Moomin characters
The most exciting part is, you can now purchase these products in their own adorable Moomin-designed packaging! This is the first collaboration for Naturie with a comic character! FYI, Moomin is the central character from a series of Swedish books and comic strips by Tove Jansson that are absolutely beloved in Japan.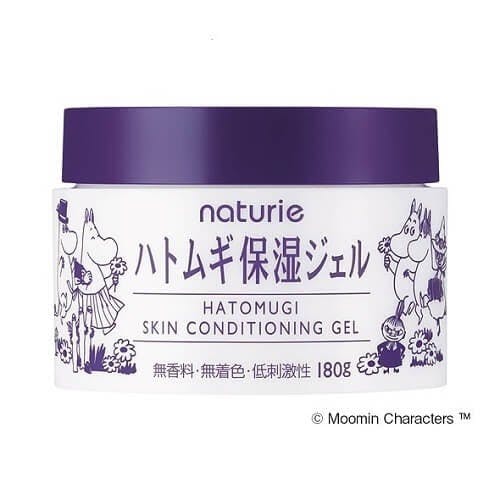 Hatomugi Skin Conditioning Gel comes in a 180g jar with Moomin
The Skin Conditioner one can be used as a facial mask or toner, while the Skin Conditioning Gel can be used as a moisturizer. Both claim to not only be highly moisturizing - but also nourishing for your dry skin, loosen pores, soften fine lines, and prevent skin aging. Using both as a part of your daily skincare routine would be more than perfect! It can also be applied to your body, that's why it is called an all-in-one skincare product. Furthermore, it does not contain any fragrance, coloring, is completely hypoallergenic, and alcohol-free. If you have a sensitive or combination skin type, using Hatomugi might help to improve your skin. 
Interested in purchasing a Hatomugi Skin Conditioner or gel, Moomin fans? The limited-edition of Hatomugi x Moomin was released on February 6 and will remain on sale while stock lasts. Grab it fast before its sold out!
Source Fashion Press