K-pop makeup is all about flawless glass-like skin, and a more natural look.
Considering the emergence of the Korean Wave in the music industry, you may have surely come across one or more k-pop band members on your social media feeds. And if you are wondering how they get flawless, eye-catching looks, then you are not alone. 
Since k-pop members are known for their unique, youthful, quirky trends and styles, they have become real-life idols to a large number of people. There are a few tips and tricks which are available to make your life a little easier in achieving a similar look if you desire.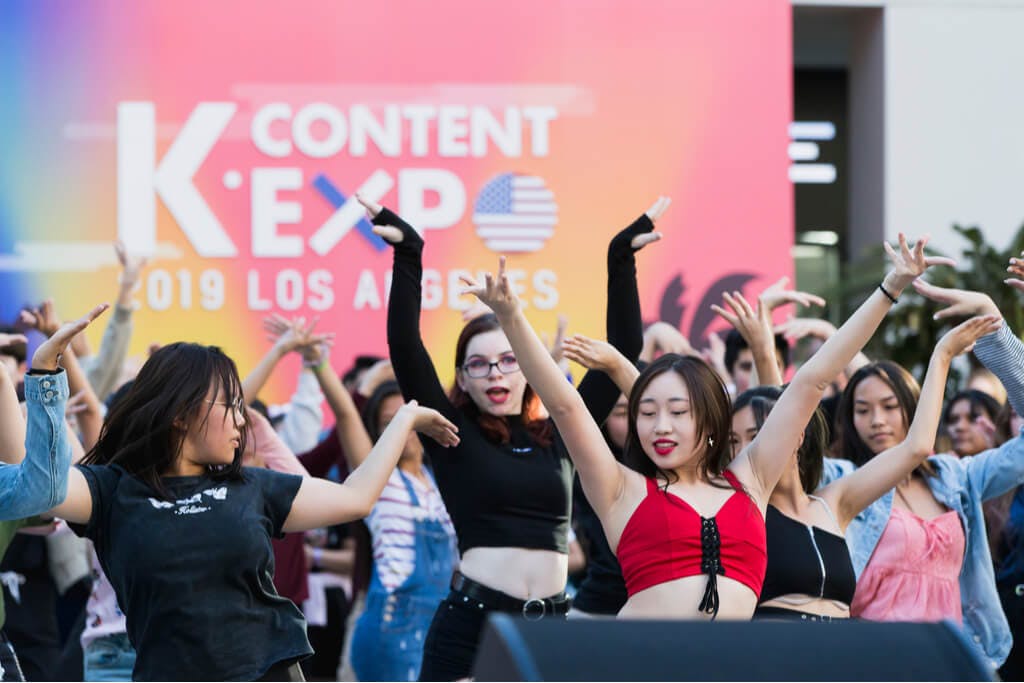 Foundation and Primer
The base of any makeup, a good foundation is very important for that flawless glass-type skin like your favourite k-pop artist. Though different skin types may require a foundation in different forms to suit your skin type. There are some great products from Estee Lauder, MAC, YSL, and Etude House which can help you achieve that look. Before a foundation though, a proper primer may be required to fill up any skin pores to get that flawless glass like skin. You can try to spot conceal before applying the foundation to get a more natural look.
Hair
Though it is popular, there is no need to dye your hair, it's easier to look best with your natural hair color. You can always look out for different hairstyles coming from different k-pop artists. You can always choose the one that suits you the best. There are different types of hairstyles, ranging from straight hair with bangs, hush-cut, loose strands hairstyle, baby hair bangs, Hippie perm, are some of the most popular styles among others. In the end, it depends on you and the look you want to carry.
Tired of looking for the perfect cosmetics online? nomakenolife is curating the cutest cosmetics from Korea and Japan and shipping them to you straight from Tokyo!

Eyebrows
Eyebrows help in framing the face. K-pop members usually have thick, straight eyebrows. A black/brown eyebrow pencil may be good to frame them. An alternative to get that look may be one can get them waxed and may even get them shaped. The shape of the eyebrow, in the end, depends on the type of look you want to emulate and achieve. The eyebrows can also be highlighted to make the eyes look more innocent by increasing their apparent size. Etude House has good varieties of eyebrow liners and they are also cheap and easy to use.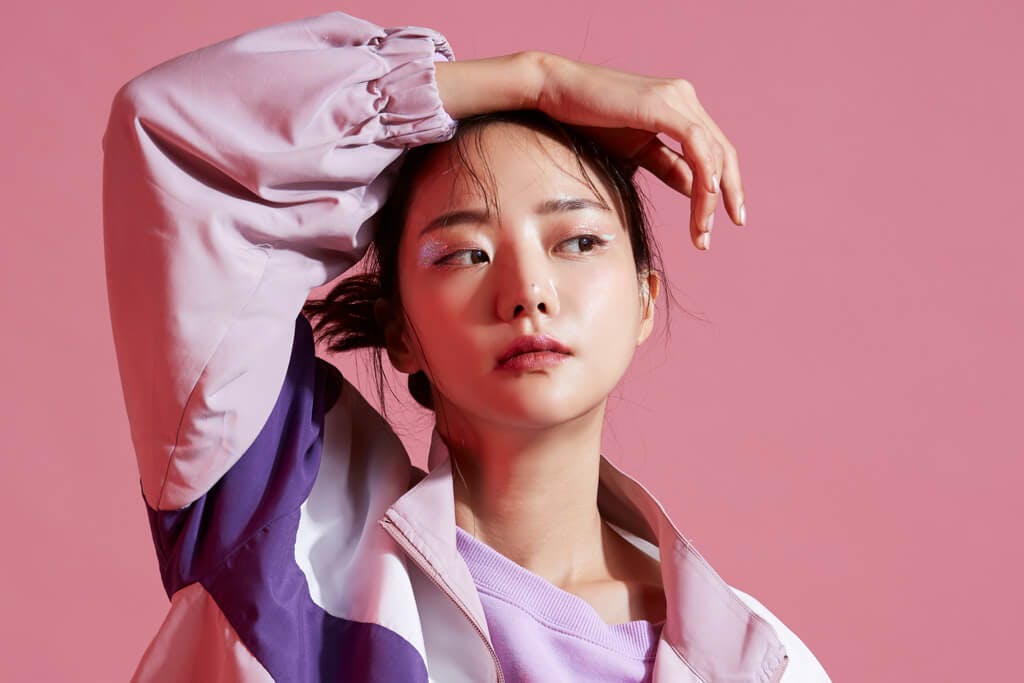 Eyes
Eyes play a major role in the overall makeup look. Since big & innocent eyes are in trend, people do try to replicate such eye makeup. Skincare near the eyes is also very important. So proper moisturization and hydration must be done around the eyes. Eyes can be styled in a variety of ways, for example: cat eyes, puppy eyes, and doll eyes are some of the common varieties. These can be obtained by highlighting different parts of your eyes. Also, the eyes can be easily extended with the help of an eyeliner and eyeshadow to replicate big eyes. You can also add wings to the end of your eyes using eyeliner. It's good to maintain the wings within 3 mm of your eyes to make it look more natural.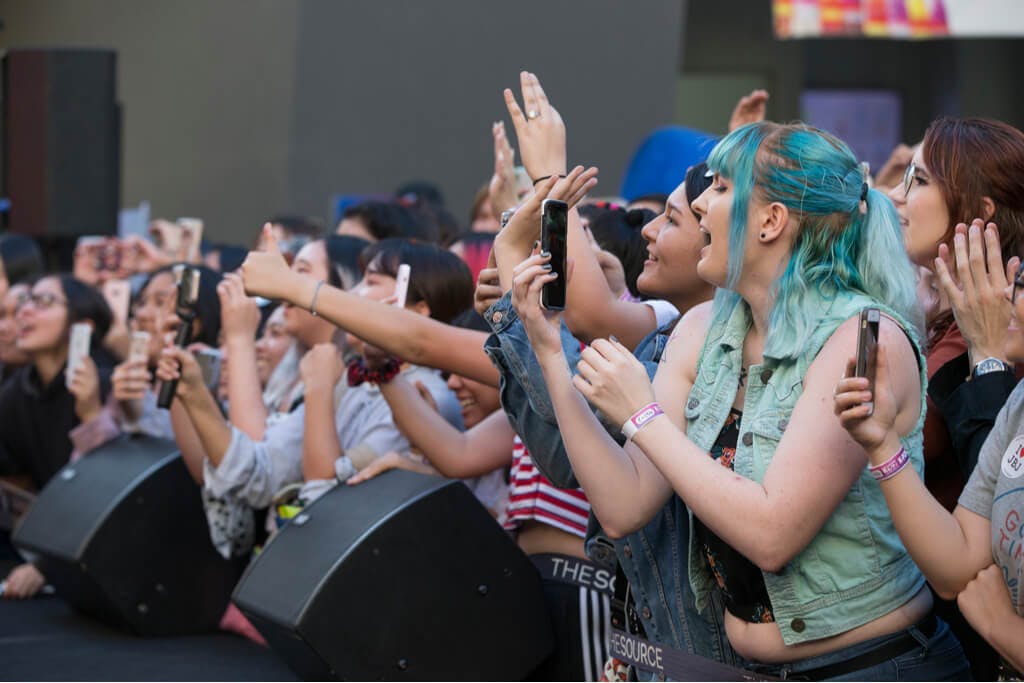 Contact lenses are normally not required. Color can be avoided on the eyelids as it may take away the stylization of the eyes. There is also a unique look called the Aegyo Sal. Since, in South Korea, eye bags are considered charming, one can try defining the fat tissues under the eyes to make the eyes look fuller and brighter.
It's better not to use glue to make the eyes look larger than normal continuously as they can alter the shape of your face and it may also cause inflammation which can in return damage the eyes.
Eyelids
Double eyelids are a craze and a desirable characteristic in South Korea. It's also easy to get, even if you have just a monolid. The double eyelids can be obtained temporarily by using tapes by massaging the eyelids regularly.
Cheekbones and nose
Some people may be opinionated about having a sharp nose and cheekbones. To achieve this type of look, it is better to use a concealer as a highlighter. A concealer which is a shade lighter can be used as a highlighter across the cheekbones and around the nose to give that sharp look. Contouring can also help in defining the cheekbones and the nose area.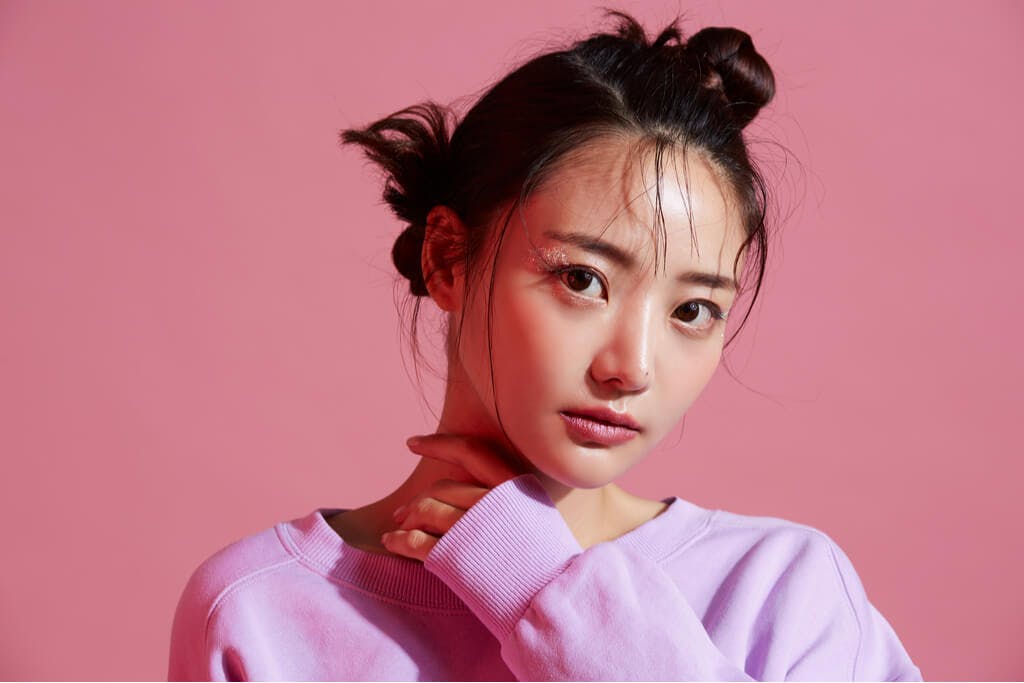 Cheeks
Bright pink or peach cheeks can add a lot of glow to the face. To achieve the look of flushed cheeks, powder blushers can be applied from the temples downwards to the high points of your cheeks and then can be blended with the help of a brush. Blushers can be any natural tone as too much color may look weird on the face.
Lips
Lips generally have a moist look in Korean beauty. Therefore it would be wise to avoid matte lip colors, instead opt for tints or lip glosses. Also, gradient lips are very much of a trend, where a bright color can be applied inside the lips and a foundation outside of the lips. Now, these need to be blended across the lips to give a constant color gradient across the lips. Gradient lips can make it look fuller & moisturised.