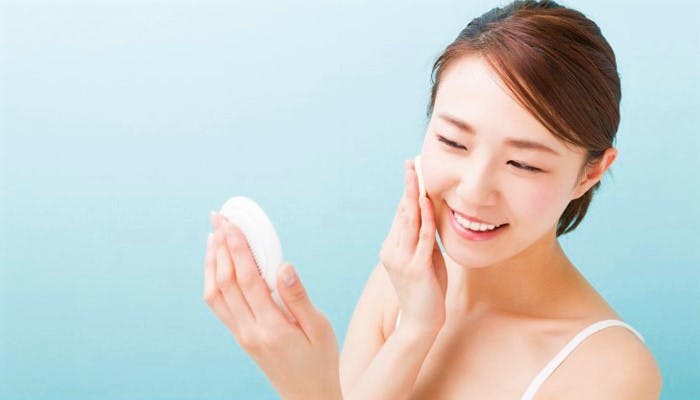 You'd think Japanese women go through regular treatments to achieve perfect skin. However, the secret to their complexion, is appropriate skin care routines at home that leave them with a glowing, hydrated appearance. You don't need a $150 facial massage, not all treatments have to be expensive and time consuming. But instead, here's a list of some of the beauty products you can find in any local Japanese drug store to get the perfect complexion!
1. Kanebo Suisai Beauty Clear Powder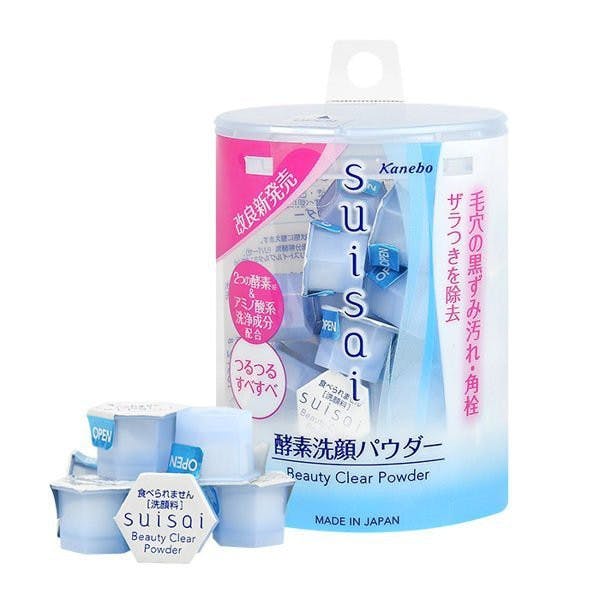 The clear beauty powder of Suisai is a product that locals as well as tourists love to use. They are small hexagonal capsules that are ideal for traveling, or even for home use. Each capsule includes even cleanser amounts to clean your face once. Just add water to the powder and watch as it transforms into a handful of liquid foam before applying it to your face. Suisai beauty clear powder includes two different enzymes and amino acid cleansing ingredients which works effectively by removing keratin plugs, residue in pores and decreasing roughness. It is also odorless and colorless, making it great for delicate skin of all kinds. It retails a pack of 32 capsules for about $26. Suisai beauty powder is advised to be used 3 times a week as it also acts as an exfoliator, so it should last you for about 2 months.
2. Naturie Hatomugi Skin Conditioning Gel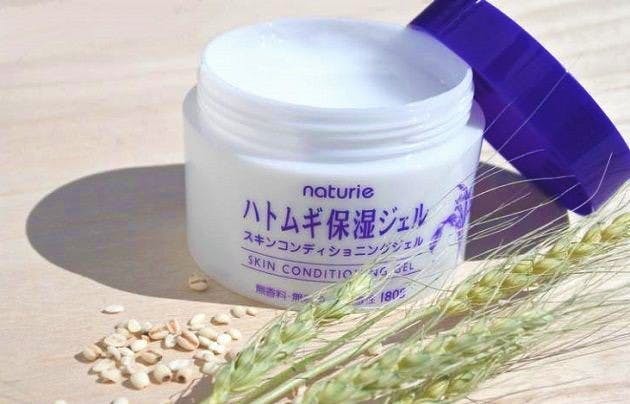 Because of its incorporation of Job's tears (Coix lacryma-jobi) extract, which is also their main ingredient, the comparatively low price item has attracted the attention of many. The product uses Job's tears as a moisturizing agent rather than using hyaluronic acids like other brands. The ingredient is hyped for its strengthening effects against external stresses, whitening effects and anti-aging. The serum-gel type formula comes in a generous amounts of 180g for around $14. The product can be used for both the face and body, day or night. 
3. ANESSA Perfect UV Sunscreen Skincare Milk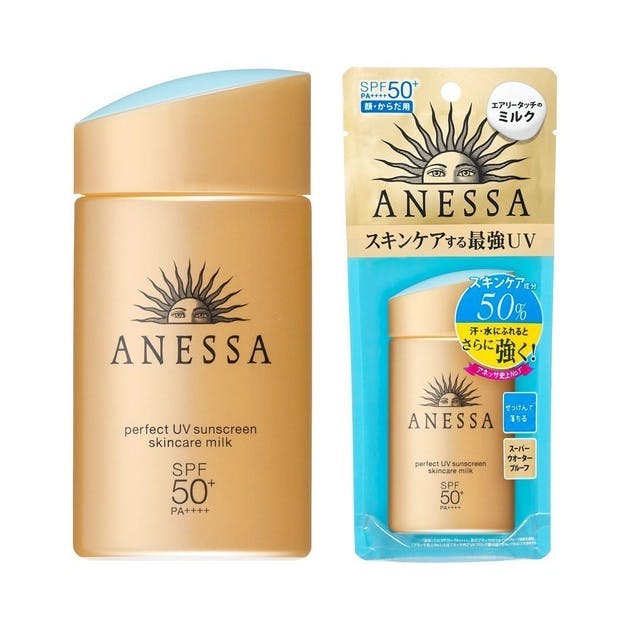 Shiseido's ANESSA Perfect UV Sunscreen has long been listed first. It is well known for its high protection, strong waterproofness and moisturizing components containing beauty ingredients, yet the texture is so light that you can hardly feel it on your skin. It has 'Aqua Booster Technology' which, when exposed to sweat or water, enhances the UV ray-blocking film and has been further developed to make it more resistant to rubbing and more. With its milky texture, it spreads smoothly when applied and leaves no white trails. It doesn't feel sticky or firm, making it ideal for the summer weather!
4. LuLuLun Face Masks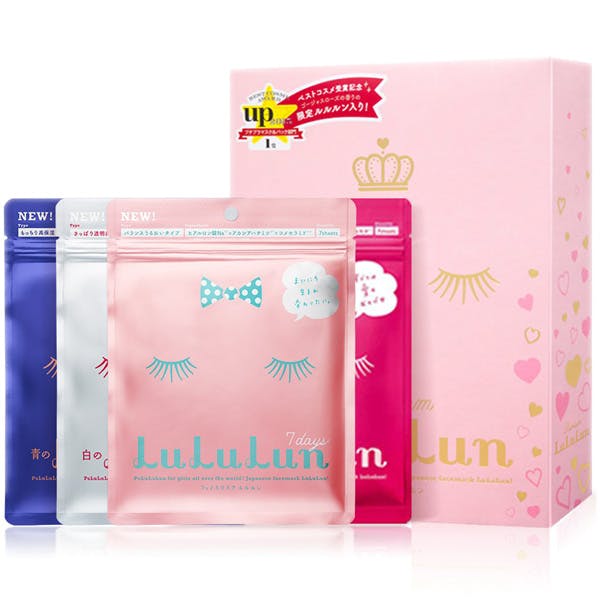 LuLuLun is one of Japan's largest and best-selling face masks. Based on the concept of offering face masks that can be used every day to seek out your natural beauty. Given its superior Japanese quality, the masks are quite inexpensive. Only the best fragrance-free, artificial coloring-free, mineral oil-free natural ingredients are used by the brand. LuLuLun face masks allow deep penetration of beauty ingredients with a perfect fit and skin adherence, resulting in daily radiant and supple skin. There are several series to select from each with its own unique effect. A pack with 7 sheets retails for around $7 and 36 sheets for around $25.
5. Akabako Beauty Soap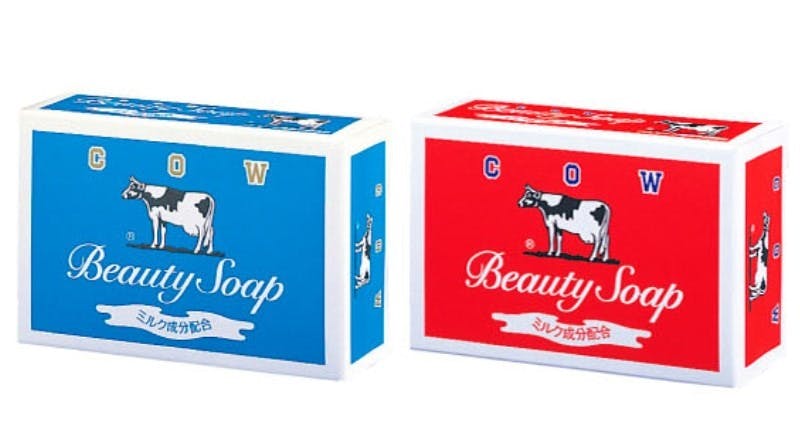 One of Japan's best-loved, longest-selling soap brands relies on dairy to get the job done. Every soap bar is still produced by hand as the brand believes that the hard-earned abilities of soap-makers can't be taught to machines. The soap is made with milk based ingredients that soothes your skin and protects it. The milky texture of Akabako comes with a soft rose fragrance, it's light and gentle enough to use on your face, with plenty of foam to get straight into your pores. This soap is good for you at any time and anywhere to achieve plump and hydrated skin.
Well, those are our suggestions for the best Japanese Beauty Secrets... or a good start at least! There are just so many out there, but we can 100% recommend these picks to try at least! Are there any you just can't wait to try? Let us know in the comments below!
Keep up to date with all the latest Japanese beauty news coming straight from Japan by following us on Facebook, Instagram and Twitter!