The K-pop trend has been spreading worldwide. One K-pop group you've probably heard is BTS. BTS was the first group to perform at the American Music Awards back in 2017, since then K-pop has been growing in popularity in the USA to this day.
Even though the K-pop is mainly known in the music industry, they also recently have been the center for Korean makeup and fashion. We can see how amazing they look on the stage and their photoshoot. People look up to their K-pop idols to follow their inspired makeup looks or make them a fashion guru. Here are 5 K-pop makeup looks you need to try at home if you wanna look fabulous.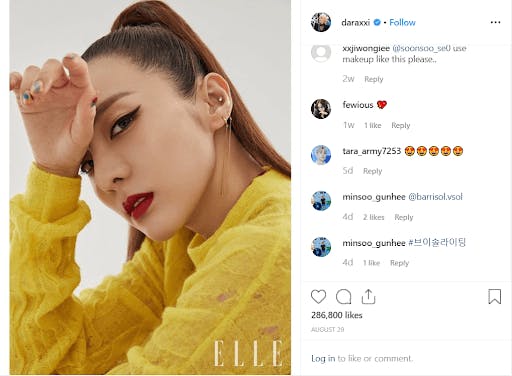 Dara is very popular amongst other Korean celebrities for her flawless face. She is known for having babyface, poreless and perfect skin. This year, she did a photoshoot with Elle Korea and her makeup caught everyone's attention. It looks very clean and slick. You can easily follow this makeup look by using a good base, ruby red-colored lipstick and winged eyeliner.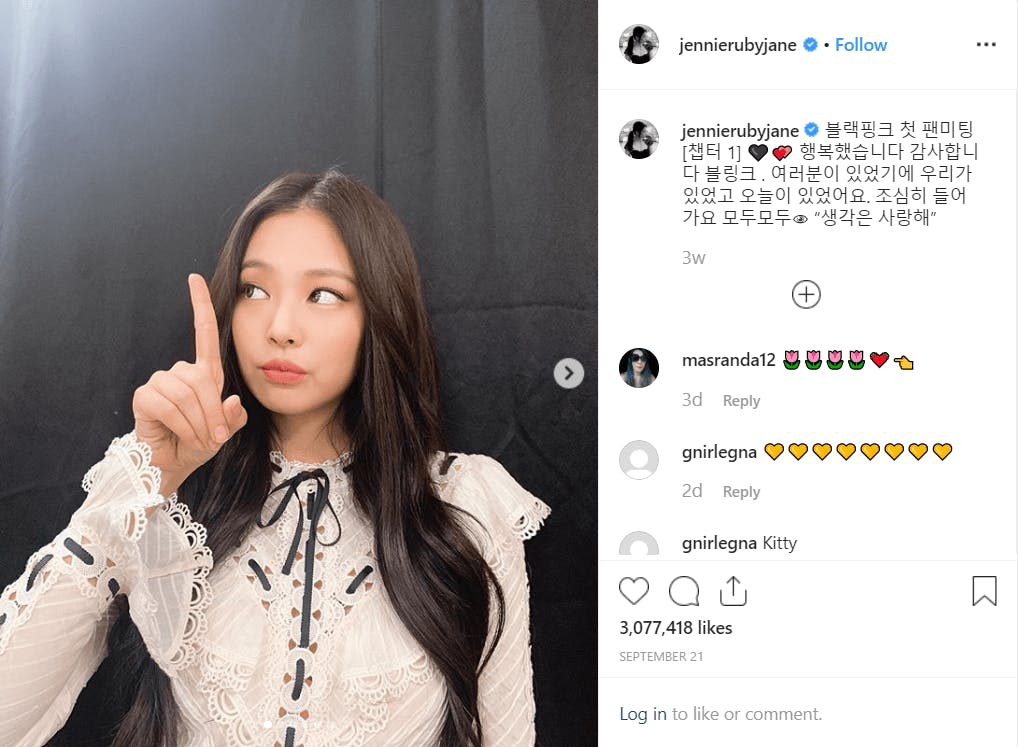 Invited to big fashion shows such as Paris Fashion Week in 2018, her fashion style is non-debatable. Jennie also became the Ambassador of Chanel Korea, so, we can definitely follow her makeup for guidance. She always looks fresh and natural with nude-colored lipstick and winged eyeliner as a statement.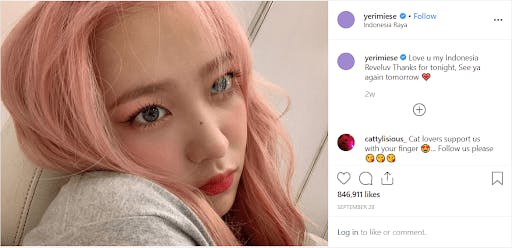 Based on Spiditty, Red Velvet is the third most influential K-pop girl band group in 2018. They debuted in 2014 and then in 2015, they welcomed Yeri as part of them. The fans have loved Yeri ever since. She currently has pink hair, which is complimented by her makeup look. If you like pink, you need to try this look. We'd like to recommend using peachy pinkish colored blush and eyeshadow, then put some glitter/shimmering in eyelids and under the eyes to make the Aegyo Sal.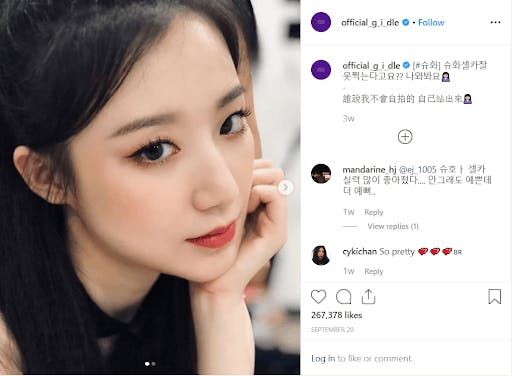 G I DLE is a  new K-pop girl group has been stealing the spotlight since their debut last year. The group reached more than 3.5 million Instagram followers so you know they are a big deal. Fans always love maknae (the youngest group member), and maknae in Red Velvet is Shuhua. Her makeup look in this post has more than 200K followers and we think it is a simple yet so pretty. Definitely a makeup look you need to try. With moist brick lipstick, shimmer eyeshadow and thin eyeliner you will look as chic as her.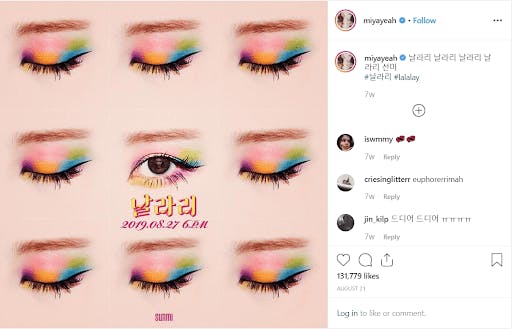 The disbandment of Wonder Girls doesn't make Sunmi stop to shine. She recently released a single called Lalalay and her single cover art is very eye-catching. As for eyeshadow lovers, we are obsessed with the full-color eyeshadow she did for her cover art. Usually, Korean artists prefer neutral colors for their eyes, and Sunmi was brave enough to break down the stereotype of Korean looks. You can steal her eye look by combining bright colors such as purple, orange, green, pink and blue with a sharp and thin eyeliner.
So, that was 5 K-pop makeup looks you need to try at home. Let us know which one do you think will look the best on you! 
Keep up to date with all the latest Japanese and Korea beauty news coming straight from Japan by following us on Facebook, Instagram and Twitter!