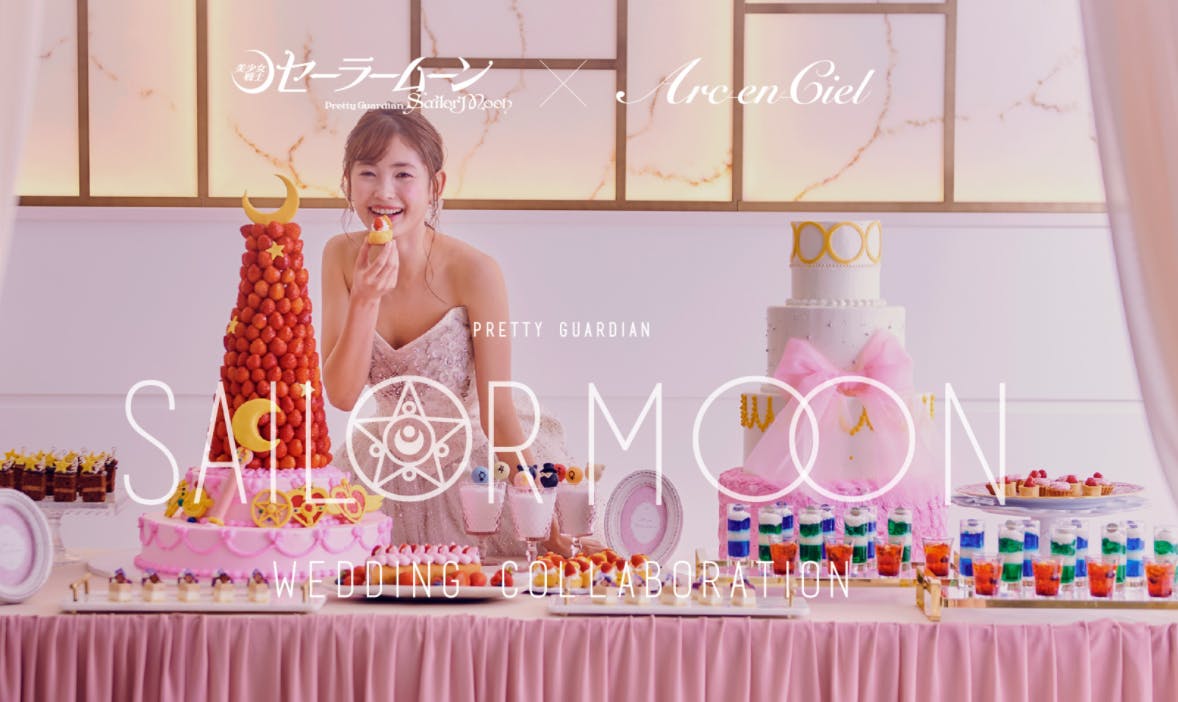 It's been almost 30 years since the Sailor Moon first graced television screens across Japan and stole everyone's hearts. And with Sailor Moon Eternal: The Movie part 1 & 2 now available for streaming worldwide, Pretty Guardian fever is at an all time high.
That means there are now multiple generations of fans who grew up with the Pretty Guardians, collecting everything featuring the galactic beauties from lunch bags, to clothing, to room decor, and more. But for the ultimate fan, is there a bigger power move than a Sailor Moon themed wedding?
Arc-en-Ciel, a wedding planning company in Tokyo, has partnered with Sailor Moon to create a Pretty Guardians full wedding package for the perfect way to celebrate your big day and love for the series.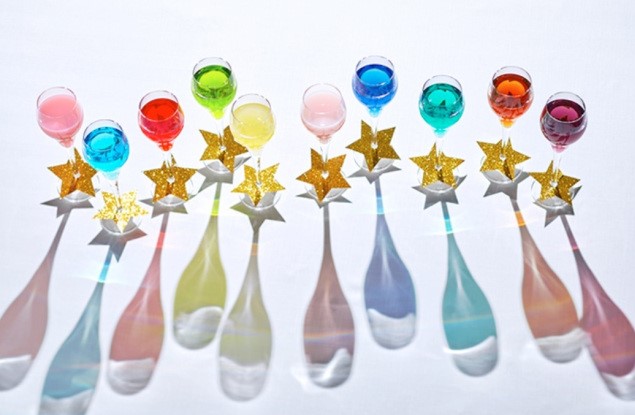 Galactic Gourmet
Couples can choose from a selection of table settings, each based on a different Sailor Scout. From deep purples for Sailor Saturn to vibrant greens for Sailor Jupiter.

As for the food, guests are first served welcome cocktails with the colors of the 10 Sailor Scouts, and a 5-course meal that includes dishes inspired by the inner 5 (Sailor Moon, Mercury, Mars, Jupiter and Venus). What about Luna and Artemis? Not to worry, they are front and center at the dessert buffet with cake pops modeled after the pair.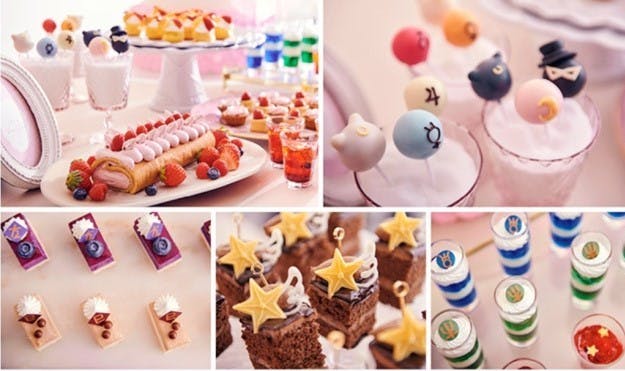 Dress to Impress
Next is the all important dress. You can choose from the exclusive Sailor Moon Wedding Dress Collection by Tokyo based bridal shop Mariarosa that was overseen by the series creator Naoko Takeuchi. Brides can choose from a selection of 5 dress options ranging from subtle nods to the series, to a full Sailor Moon-inspired gown with the iconic red, white, and blue palette. What about the groom? The collection also includes two tuxedo styles inspired by those worn by Mamoru in and out of Tuxedo Mask mode.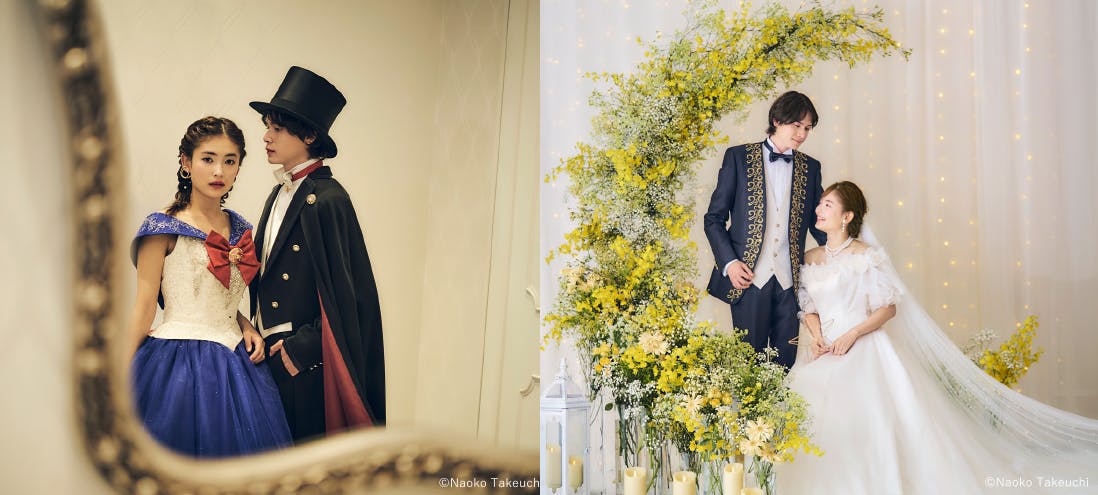 Let There be Cake!
And finally, the centerpiece of the event: the cake. There are a few options to choose from, but all feature the Japanese classic for special occasions: strawberries. Our favorite is the strawberry tower on a 2-tier cake with an edible version of the Moonstick.

Flawless Make-up
While Arc-en-ciel might not have cosmetics included in their packages, with our Sailor Moon x Maybelline Bonus, you can keep it on theme! Get exclusive items from this fun collaboration, including matte lip tint, hyper sharp eyeliner, and lashionista mascara.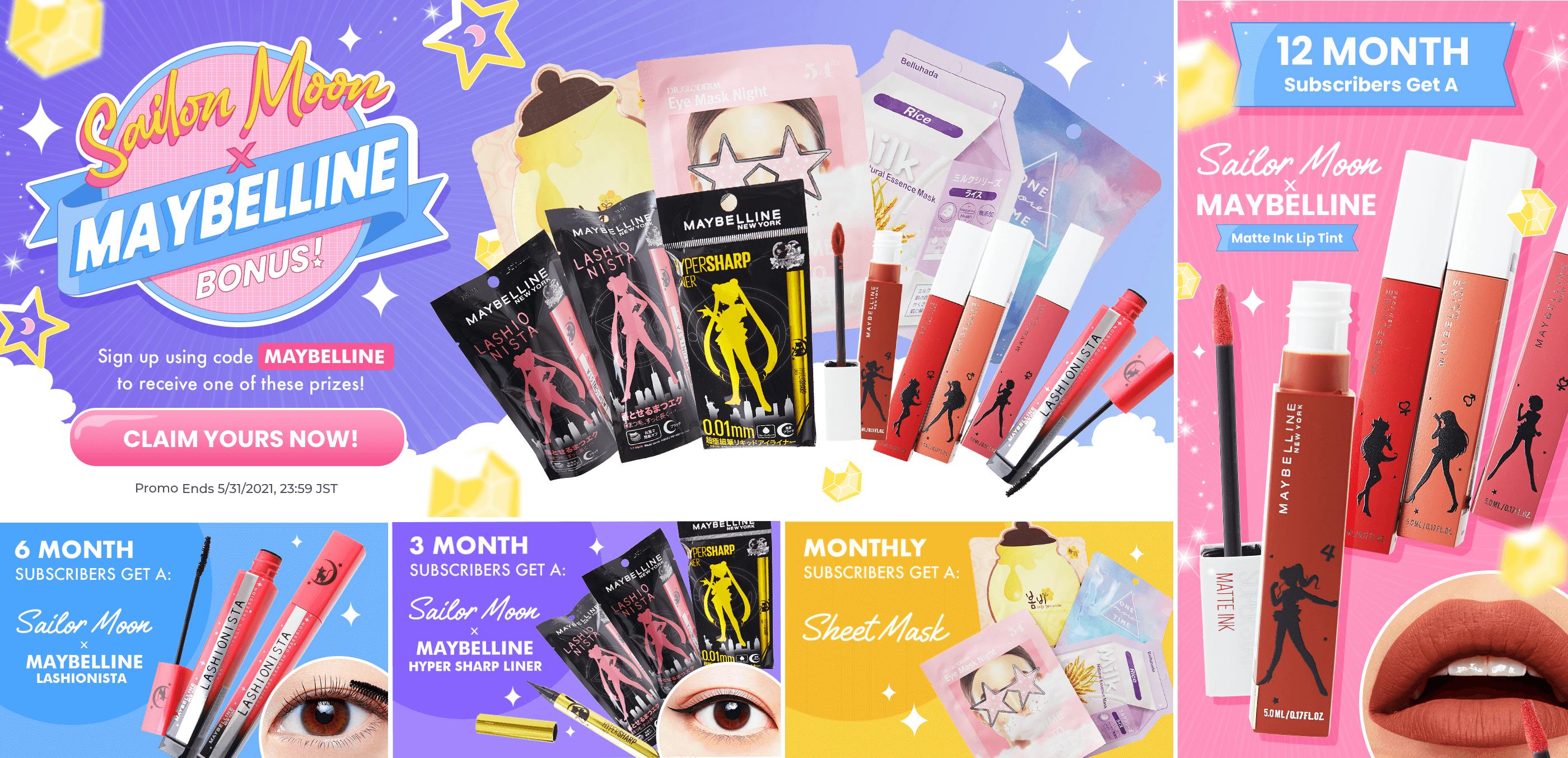 What is your dream wedding theme? Would you want something like this for your big day? Let us know in the comments below!