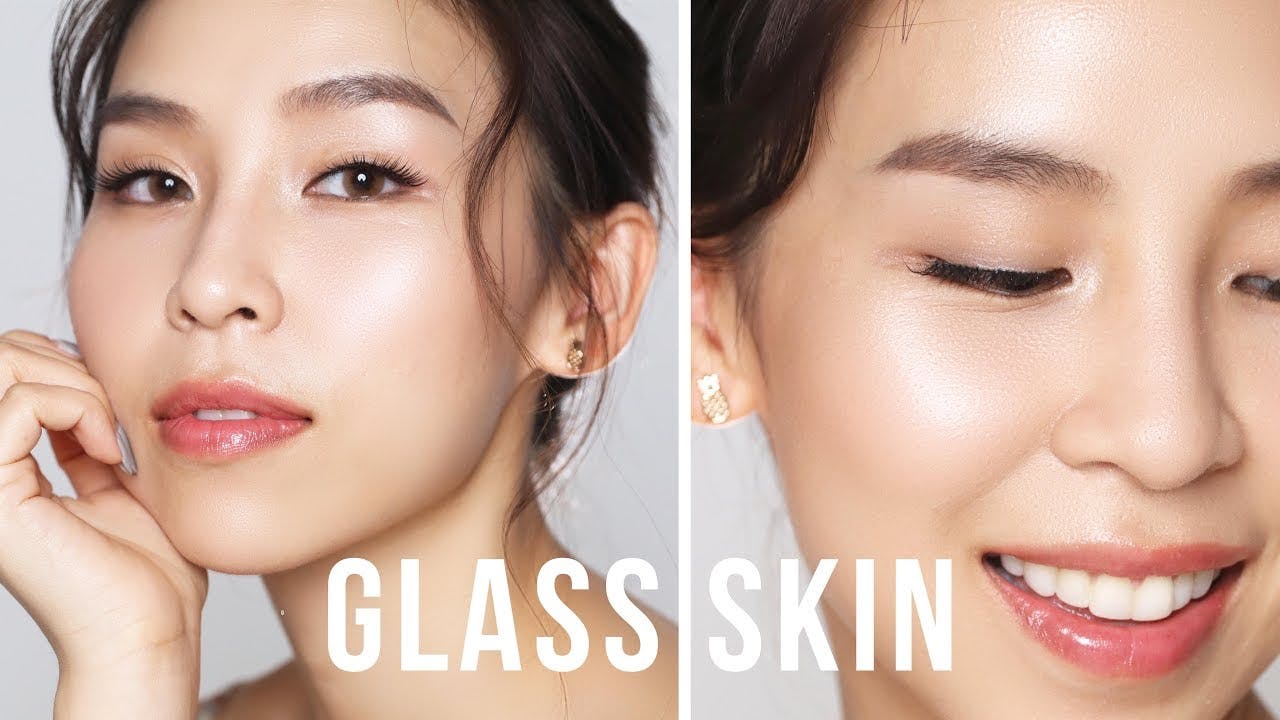 The 'glass-skin' routine is going viral as women try to transform their skin to look more luminous and transparent. This latest K-beauty trend has got all the beauty artist giving it a try! The idea behind glass skin isn't to apply layers of makeup to have flawless skin but the opposite. It's a type of skin care routine that emphasizes more on light makeup and good skin care.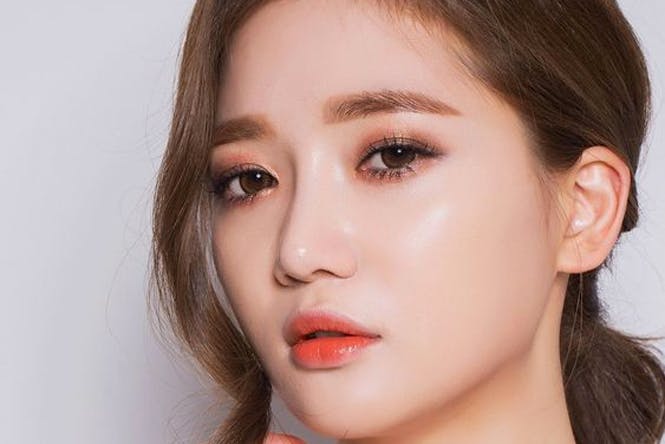 Make sure to remove all of your prior make-up before you begin, wash your face, tone and moisturize it and get a fresh face ready. So here's our top product picks you can use to get the 'glass skin' look!
Primer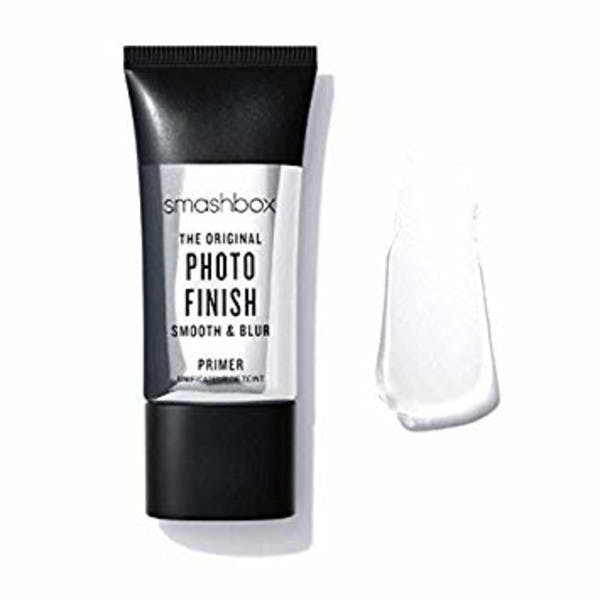 Selling for around $36, the Smash Box Original Photo Finish Smooth & Blur is an award winning primer!
Use this as a base for your look. This is designed for a look of flawless skin without makeup, it is a clear face primer gel for a better and longer lasting look. It is lightweight and oil free, suited for all skin types and even better it is cruelty free and vegan!
Foundation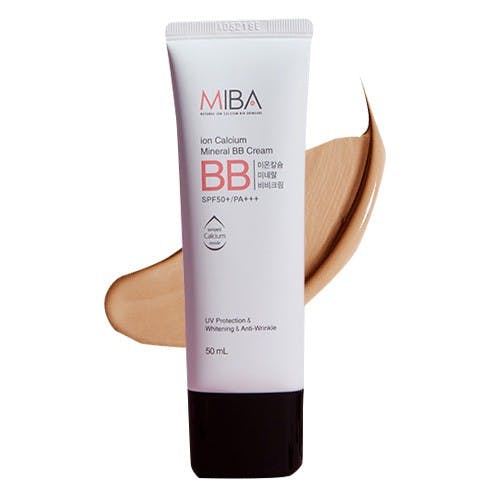 Mineral BIo (MIBA) Ion Calcium Mineral BB Cream SPF 50+/ PA+++ sells for around $15
The Ion/ Calcium component helps moisturize and strengthen the skin and help maintain the milky skin complexion without darkening it. A very neutral tone that perfectly blends with the natural skin tone and helps safeguard against pollution and the sun as well.
OR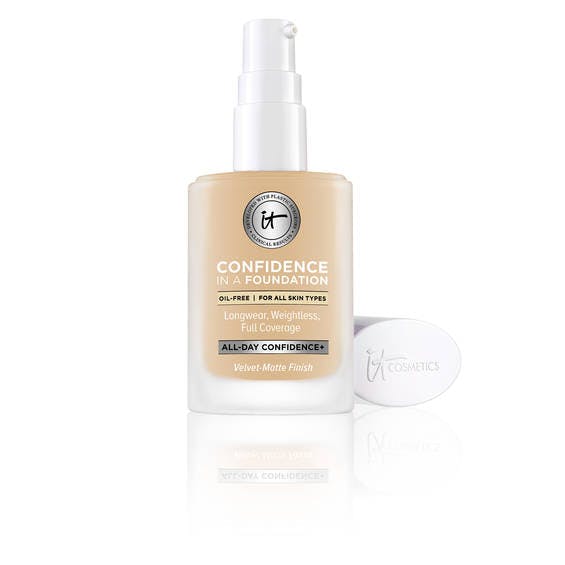 30ml of this foundation sells for around $42, with a range of skin tones available. The Confidence In A Foundation by It is a 24hr hydrating foundation that is weightless, has full coverage and lasts longer. It is oil free and suitable for all skin types. It has a velvet-matte finish that covers the blemishes, redness, dark spots and other imperfections.
Concealer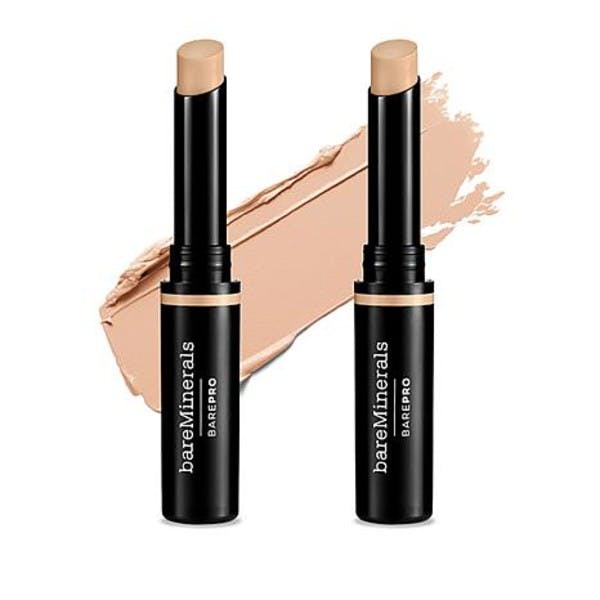 The Bare Minerals Bare Pro concealer sells for around $28. It is a long lasting, waterproof and a full coverage concealer stick. With a natural-looking soft matte finish, the ultra-creamy stick is ideal for a flawless look and also helps improve your skin over time.
(At this point in the routine, keep in mind that you can use any concealer that works best for you to cover any blemishes, dark spots or imperfections and nothing more)
Setting Powder (Optional)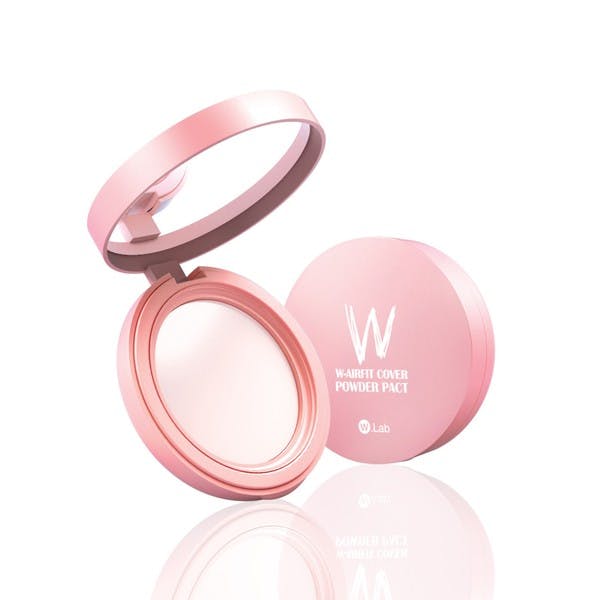 The W.Lab W-Airfit Cover Powder Pact is a light powder that has a neutral toned powder which gives a naturally brighten complexion. This product sells for around $30 and is perfect for a air-brush finish.
*Because for the 'glass skin' look you don't need to wear a lot of makeup (foundation + concealer), you can decide to set the oily areas of your face only.
Blush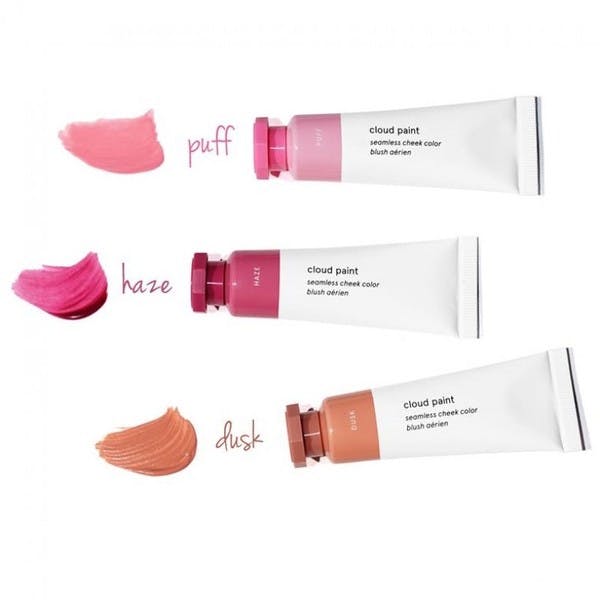 The Glossier Cloud Paint which sells for around $18 is a seamless cheek color blush. There are around 6 shades available which are easy to use and result in a plumped and enhanced skin. This product is great as a gel-cream formula that is seamless, sheer and buildable.
OR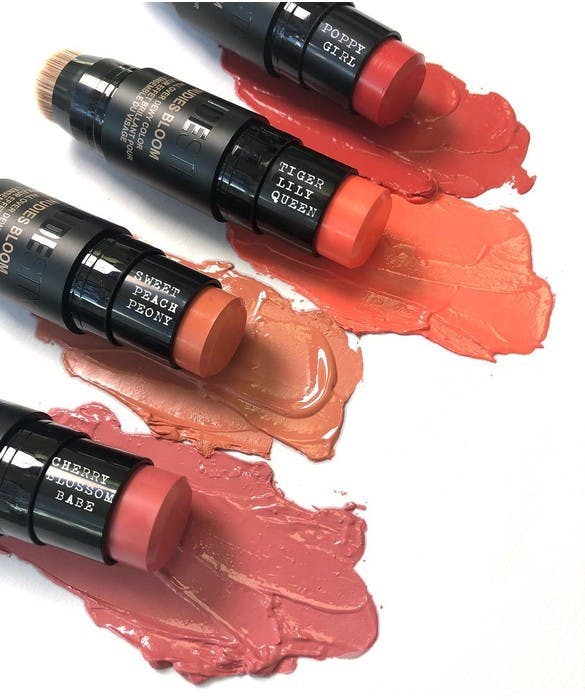 The NudeStix Nudies Bloom is a skin-loving, fresh dewy balm that melts into skin. Each one sells for around $32 and acts as a multi-tasking stick that's available in 4 sheer colors. It is cruelty free, vegan ingredients and is environmentally friendly!
Highlight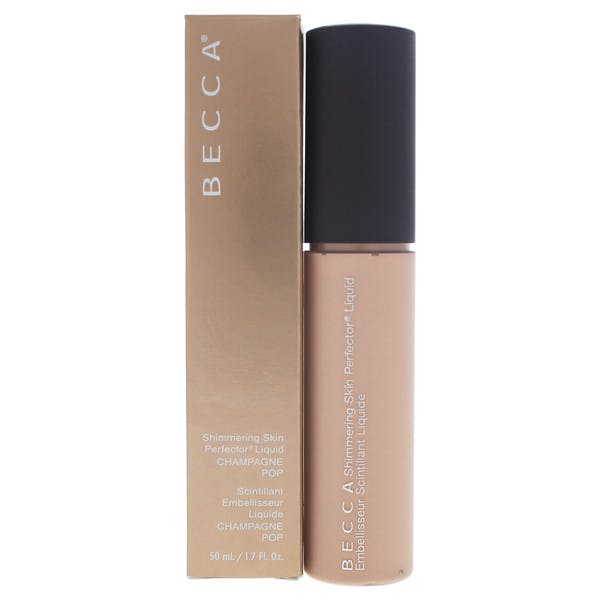 The Becca Shimmering Skin Perfector Liquid Highlighter is perfect to achieve a sheer, subtle illuminating skin with a natural glow. Sells for around $41 and creates a delicate, dewy finish. There are several tones to select from!
OR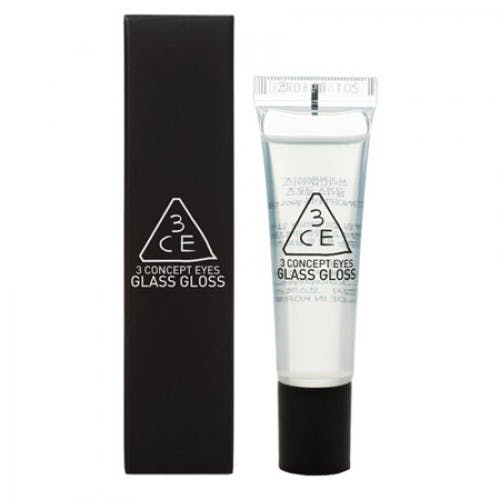 The 3CE Glass Gloss basic is a transparent, moisturized gloss which sells for around $43. If you have a powder highlighter you can mix it with this gloss to achieve a 'oily', hydrating shimmer look! It is also perfect for achieving the 'glass' lips.  
Lips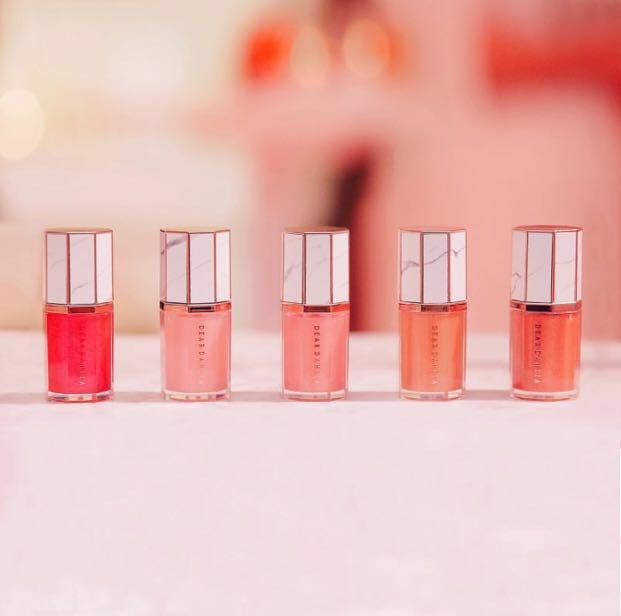 The Dear Dahlia- Paradise Aurora Shine Lip Treatment is a lightweight yet moisturizing lip gloss. It comes in several colors and sells for around $28. It is packed with nourishing ingredients and provides your lips with maximum smooth coverage. It is also vegan friendly!
*You can use any lip gloss or balm that works best for you!
Setting Spray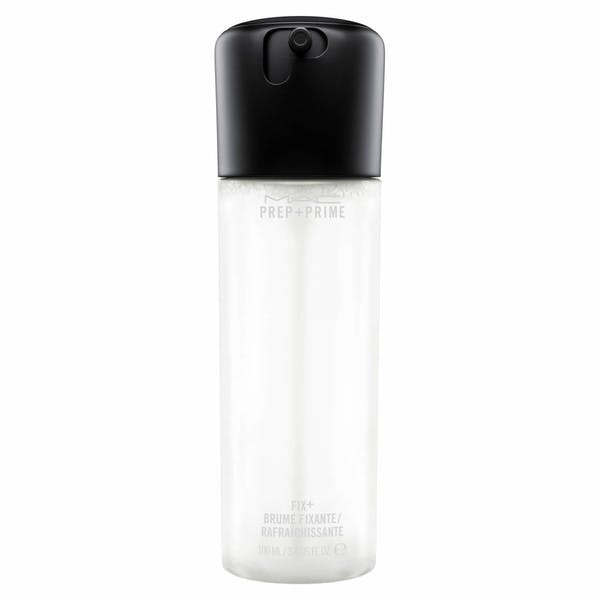 Mac Prep + Prime Fix + Makeup Setting Spray is hydrating, lightweight, soothing and long wearing. Is a mist of water packed with vitamins and minerals that sells for around $27 and comes is several lovely scents such as coconut, lavender, rose and neutral.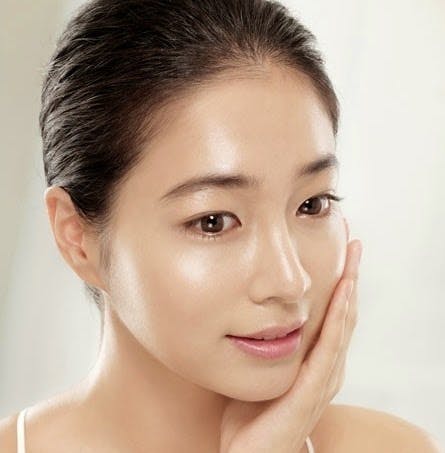 Ultimately, you can use any products that are appropriate for you and that serve almost the same purpose within your cost budget. Using illuminating, lightweight and hydrating products and using as little makeup as possible is the key to 'glass skin.' It's also very important to start with a fresh moisturized base so don't forget to not skip your face wash routine.
*The prices may differ according to the seller.
Keep up to date with all the latest Japanese beauty news coming straight from Japan by following us on Facebook, Instagram and Twitter!