We're always on the lookout for the cutest, trendiest and BEST beauty products from Japan and Korea for you! Did you know that you can get many of our past box items (and more!) at our webshop Japanhaul? In addition to beauty products you can also get Japanese food, kawaii goodies and more to make sure to check it out! In this article I want to show you my personal favorites that you can get at Japanhaul now.
1. Etude House - Dear Darling Tint - $7.57 USD
Make your lips shine this summer with these beyond cute ice cream bar shaped lip tints from Korean beauty brand Etude House! Perfect for summer, this variety makes your lips a deep red color while also hydrating your lips to keep them plump and lovely!
Weight: 30g 
Manufacturer: ETUDE HOUSE
2. Shiseido Senka Perfect Whip N Face Wash $9.38 USD --> $7.09 USD SALE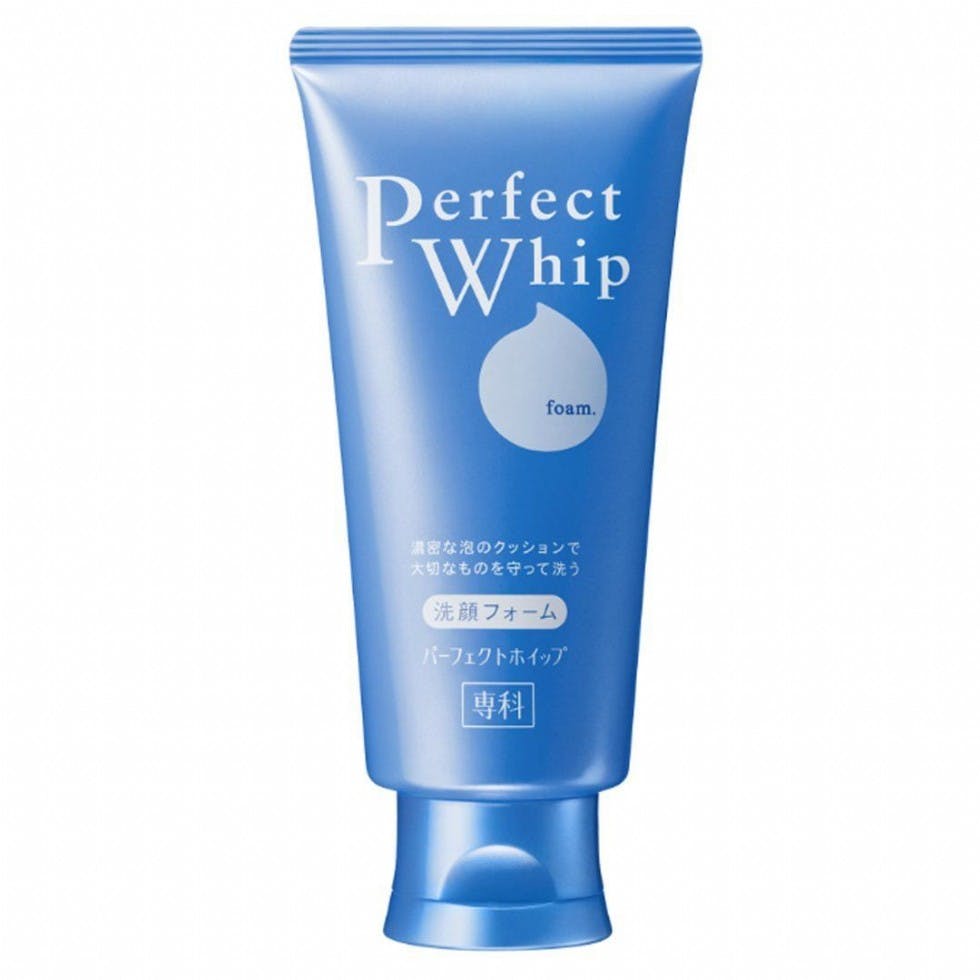 One of Shiseido's most popular face washes, this cleanser contains two types of hyaluronic acid and naturally derived silk essence to create a perfectly gentle foam that helps maintain soft and supple skin.
Weight: 141g 
Manufacturer: Shiseido
3. Felicela highlighter brush $7.64 USD --> $6.01 USD SALE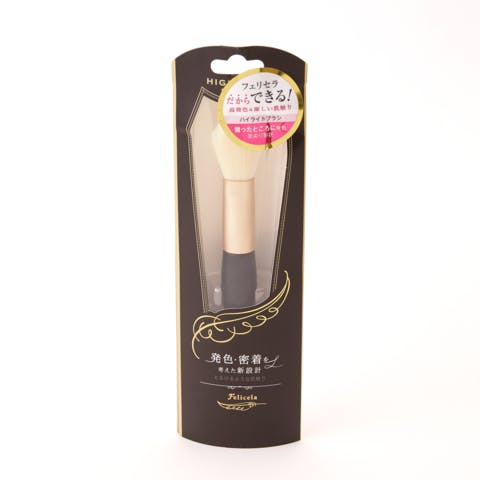 Popular Japanese brand Felicela brings you this slim tapered designed brush to help you highlight your cheekbones with precision. Made of PBT fibers, the brush is soft and also perfectly safe to use for people with animal allergies.
Weight: 30g 
Manufacturer: Felicela
4. Dolly Wink Volume Mascara III $16.39 USD -->  $9.40 USD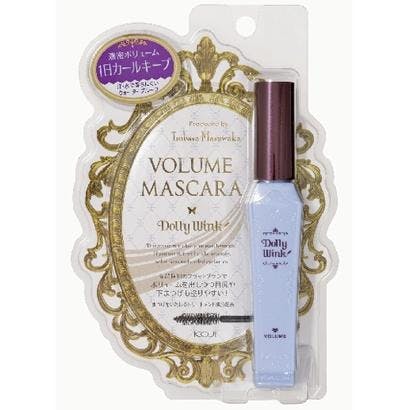 Famous Japanese brand Dolly Wink brings you this popular black Volume Mascara! Using a flat brush, this mascara evenly coats your lashes to provide a boost in volume without causing clumping. It is also waterproof so no need to worry about sweat, tears, or water causing this to fall away.
Weight: 41g 
Manufacturer: KOJI
5. Angelite U Eyeliner $4.30 USD --> $3.41 USD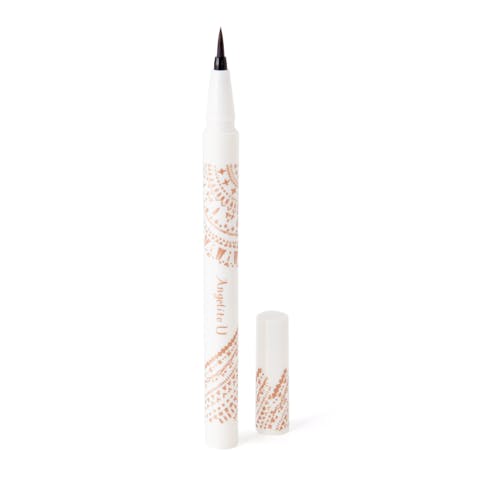 From major cosmetic brand KOJI comes this angelic and cute waterproof liquid eyeliner. No need to worry about sweat, rain, or tears making your eyeliner run! When you do want to take it off, wipe it with warm water and, voila, it is gone!
Weight: 23g 
Manufacturer: KOJI
6. Brush Styling Sheet $6.18 USD --> $4.57 USD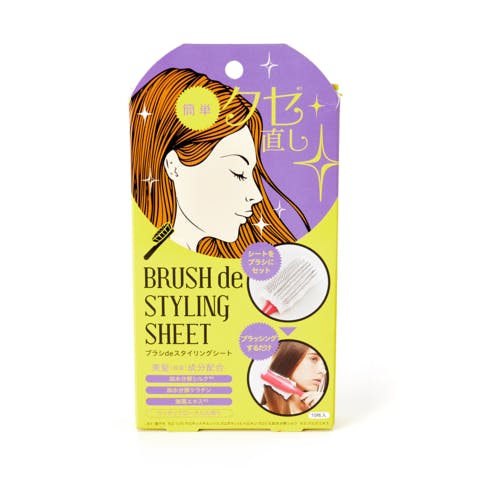 Make sure your hair sparkles with this brush styling sheet! It is super easy to use and cnotains hydrolyzed silk, collagen, and ceramide to ensure a healthy sheen. One box contains 10 sheets.
Weight: 58g 
Manufacturer: Cojit
7. Pure Smile Chicken Face Mask $2.95 USD --> $2.13 USD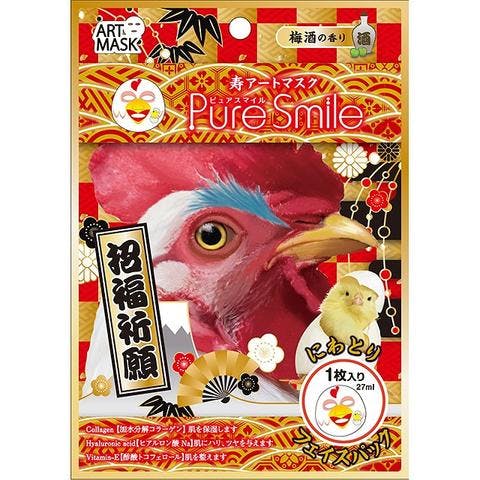 Treat yourself to some TLC with this fun and festive face mask with a chicken design.This plum wine scented face mask is soaked in collagen, hyaluronic acid and vitamin E so leave you with super soft and moisturized perky skin!
Weight: 33g 
Manufacturer: Sun- Smile
8. Dolly Wink Creme Eyeshadow Gold $17 USD --> $6.89 USD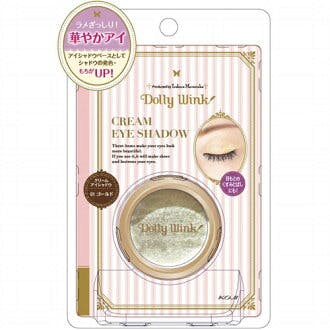 Famous Japanese brand Dolly Wink brings you this popular gold Cream Eyeshadow III! Made specifically to go on smoothly and treat your skin with care, this eyeshadow is great to give your eyes a subtle sparkle!
Weight: 33g 
Manufacturer: KOJI
9. C-Tive Highlighter Set - Honey $10.93 USD --> $8.37 USD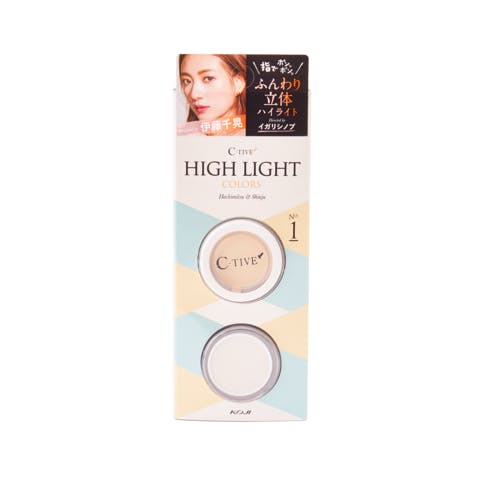 Use this wet type highlighter powder from C-Tive to give your skin a rich glow that lasts all day! This set comes with a pretty pearl and honey color set.
Weight: 60g 
Manufacturer: C-TIVE
10. Witch's Pouch Lipstick - Pinky Purple $5.89 USD --> $4.40 USD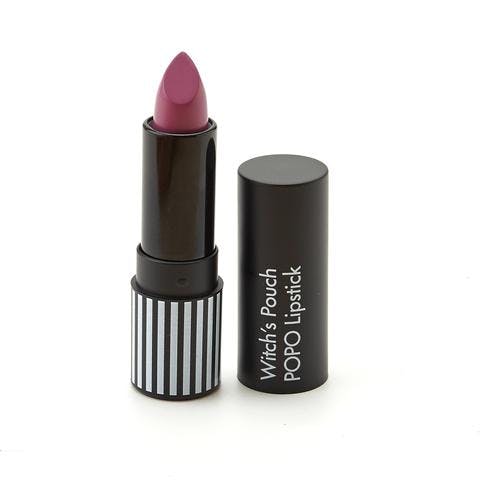 Cast a spell on those around you with this Witch's Pouch Lipstick. It features a pinky purple color that is so mesmerizing those around you won't be able to take their eyes off you!
Weight: 20g 
Manufacturer: Witch's Pouch
Have you ever ordered at Japanhaul? What beauty products would you like to see at our webshop? Let us know in the comments below!