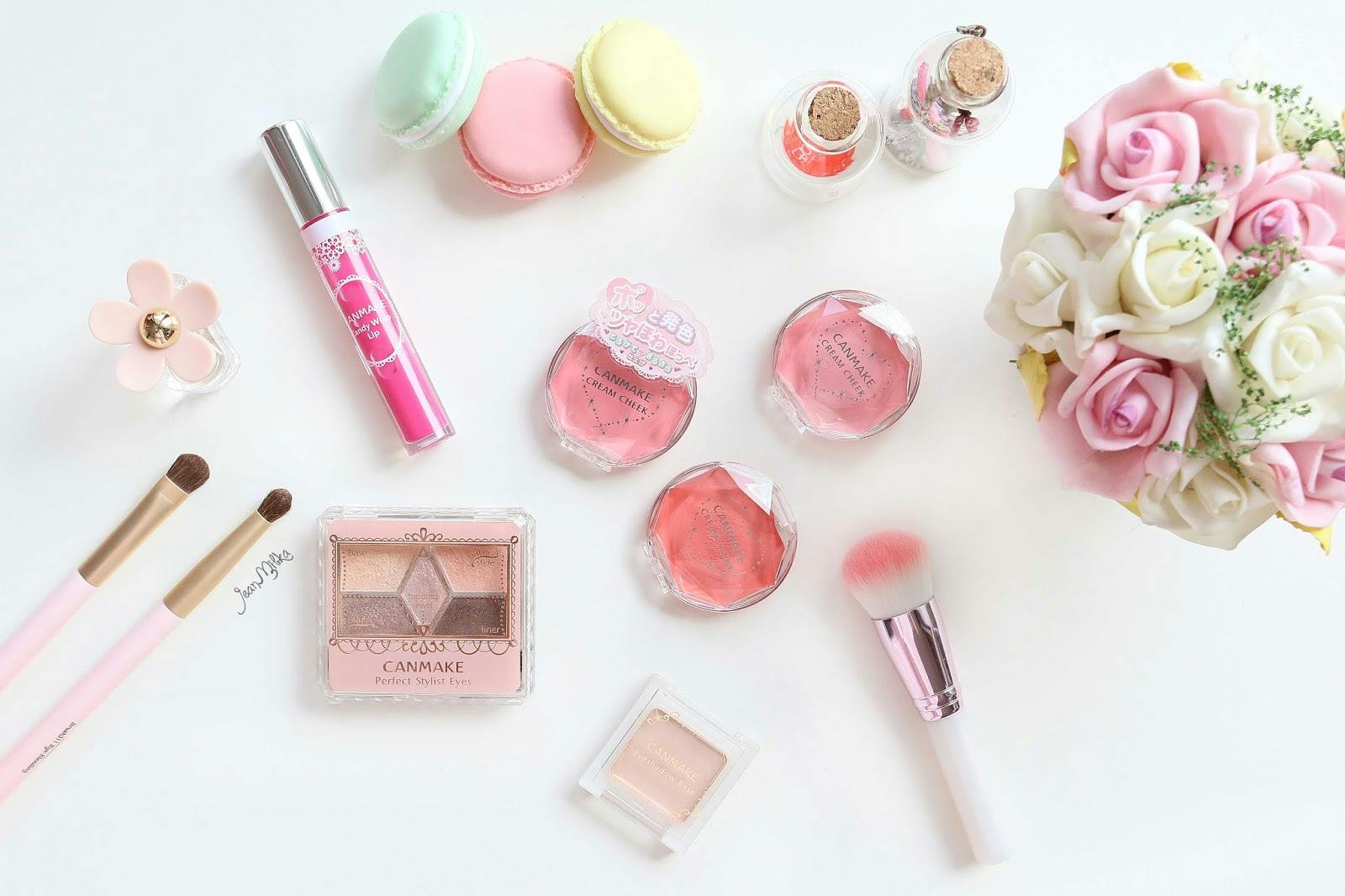 Photo: Jean Milka
Who doesn't love makeup that has adorable packaging, good quality, and is affordable? The Japanese cosmetic brand Canmake falls perfectly into all of those categories, making it a triple threat! We accumulated a list of 10 of our favorite Canmake products, all ranging from 300 to 900 Yen ($3-$9)!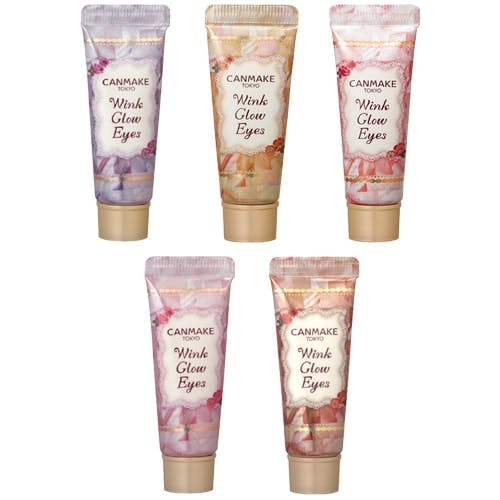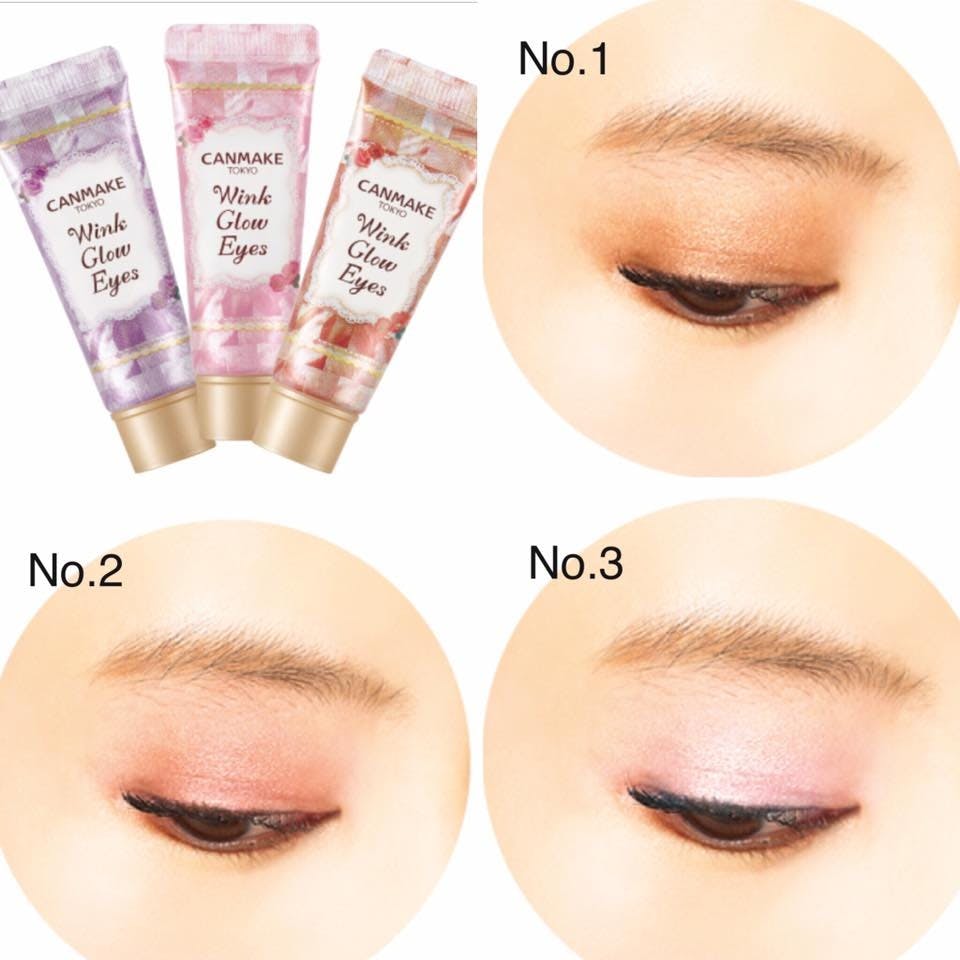 1. Wink Glow Eyes 500 ¥
This is a gloss shadow that comes in a tube container! Apply a sheer coat across your eyelids for a light glowy look or build up the color intensity. There is fine pearl shimmer in the formula so it isn't chunky and irritating for the sensitive eye area. This adds the perfect tint of color and we are obsessed with the glossy eye trend! Also a plus that no brushes are needed, this can easily be applied with your fingers for quick application!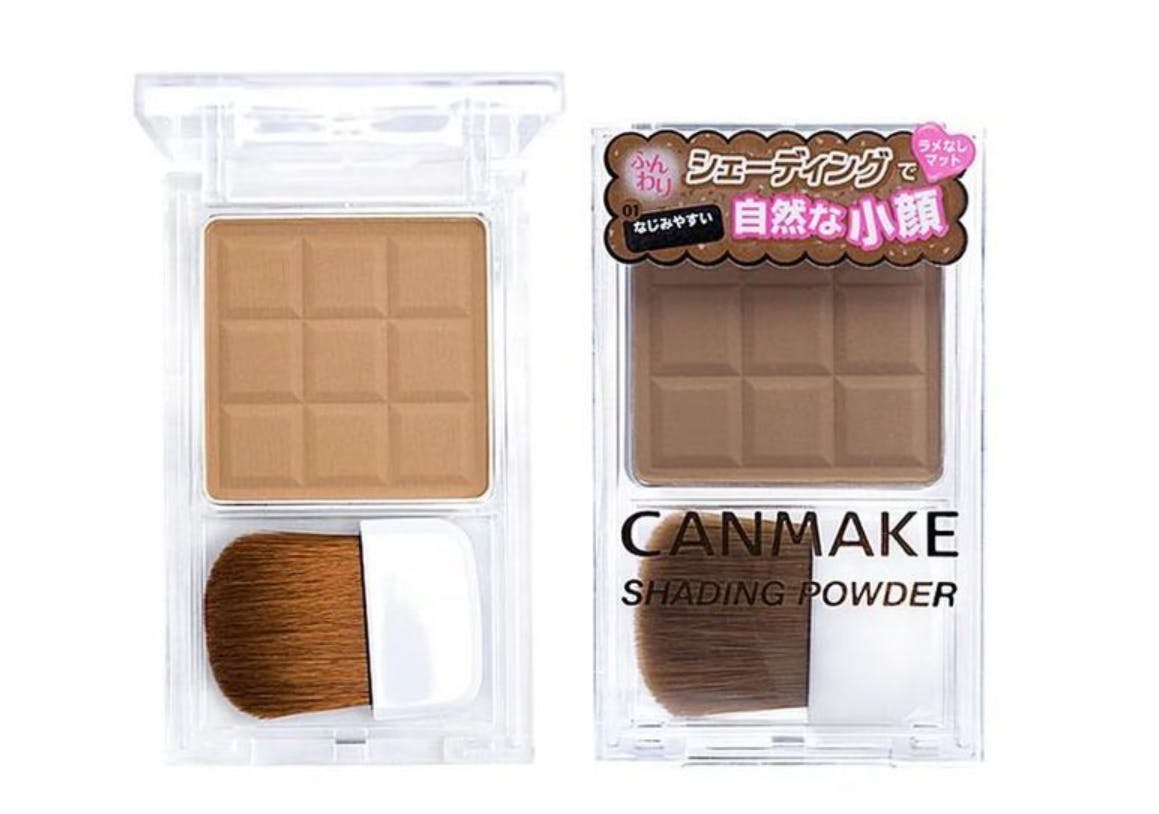 2. Shading Powder 680 ¥
We are total suckers for beauty products that look like scrumptious treats! This bronzer has a silky formula and unlike many cheap bronzers, it doesn't come off too orangey. For other tasty looking beauty products read our recent blog, 10 Beauty Products Inspired by Foods!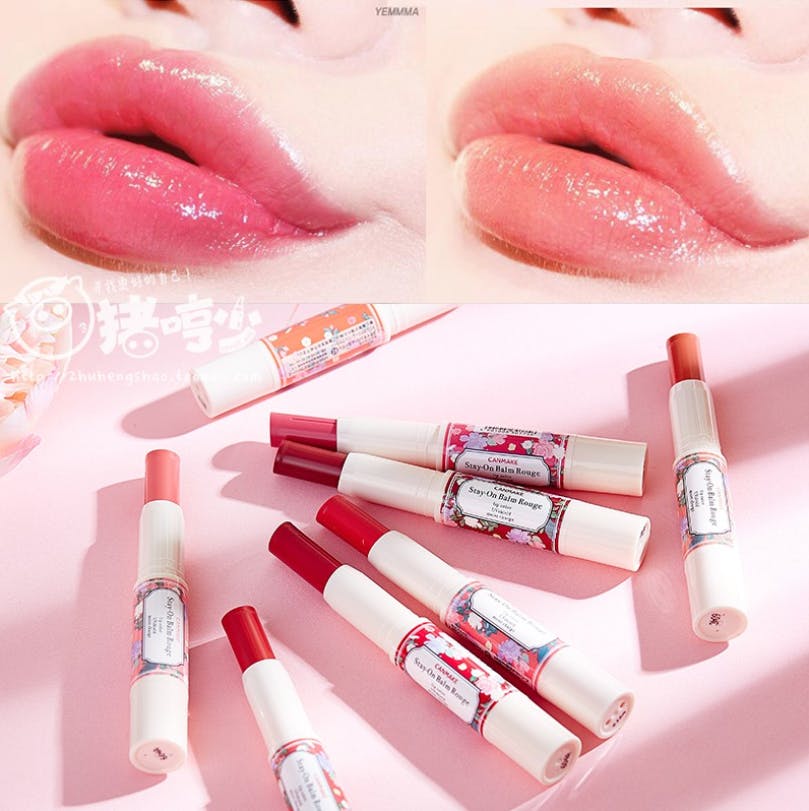 3. Stay-on Balm Rouge 580 ¥
Tinted rouge balms are one of the most popular lip products in Japan, and we can see why! This Canmake balm rouge is so moisturizing it can directly be applied to chapped lips, it adds and healthy tint of color, and is long lasting. It even contains SPF to protect your lips from harmful UV rays, how considerate of them!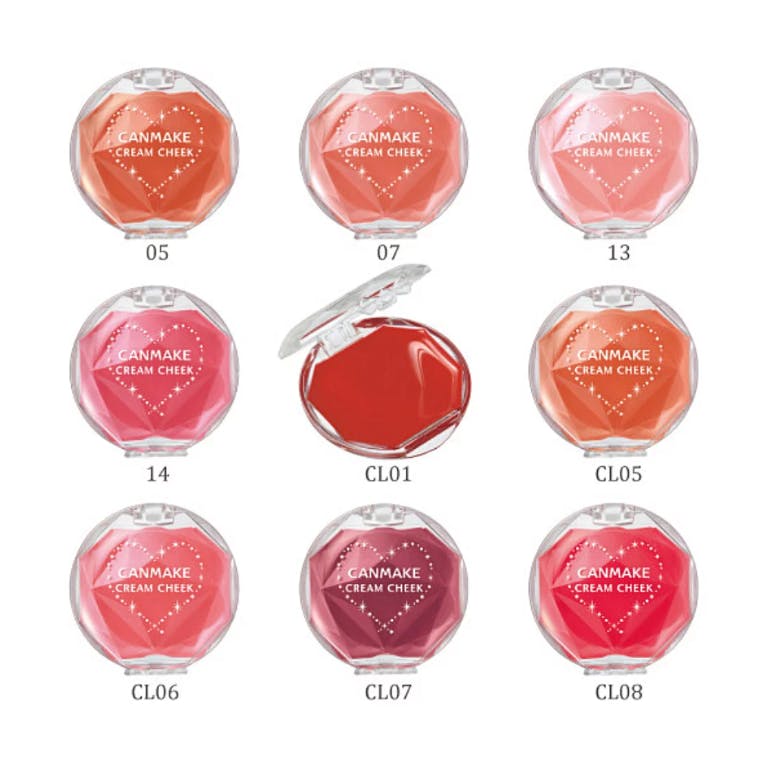 4. Cream Cheek 580 ¥
This is one of our personal favorites, and it has won several awards on Japan's biggest beauty website, @Cosme! The creamy, gel-like formula blends seamlessly into the skin and creates a healthy, dewy glow. They are insanely pigmented so a little goes a long way! It's compact packaging is easy to throw in your purse and can easily be applied with your fingers throughout the day.
5. Eyebrow Liquid 500 ¥
Eyebrow products have become a makeup staple in the past couple of years! I don't even remember what my makeup routine was like before I did my eyebrows…*shivers*. We have tried every eyebrow product under the sun- powders, pencils, gel, tints, pomades, you name it. What makes this product unique is that it has a felt-tip applicator that can create fine, hair-like strokes! It is water and oil resistant so it keeps your eyebrows looking on FLEEK all day.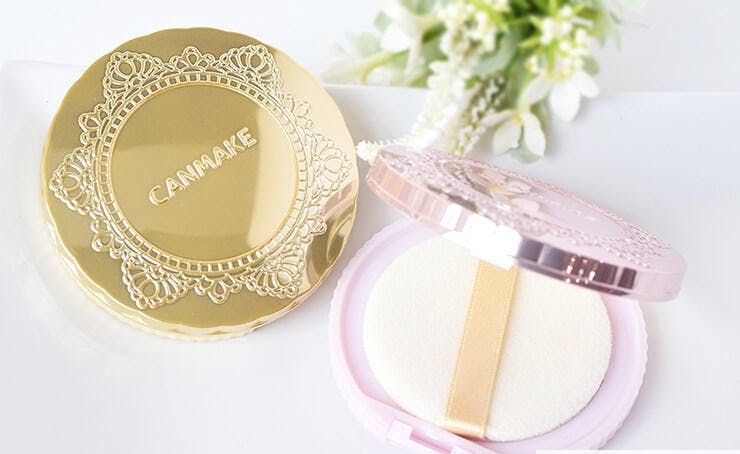 6. Marshmallow Finish Powder 940 ¥
This products is marketed to conceal pores and imperfections to create a soft and light look- just like a marshmallow! This award winning powder contains 71% mineral ingredients as well as 26+ SPF, making it easy on the skin. This compact is perfect for taking on the go so you can stay matte throughout the day!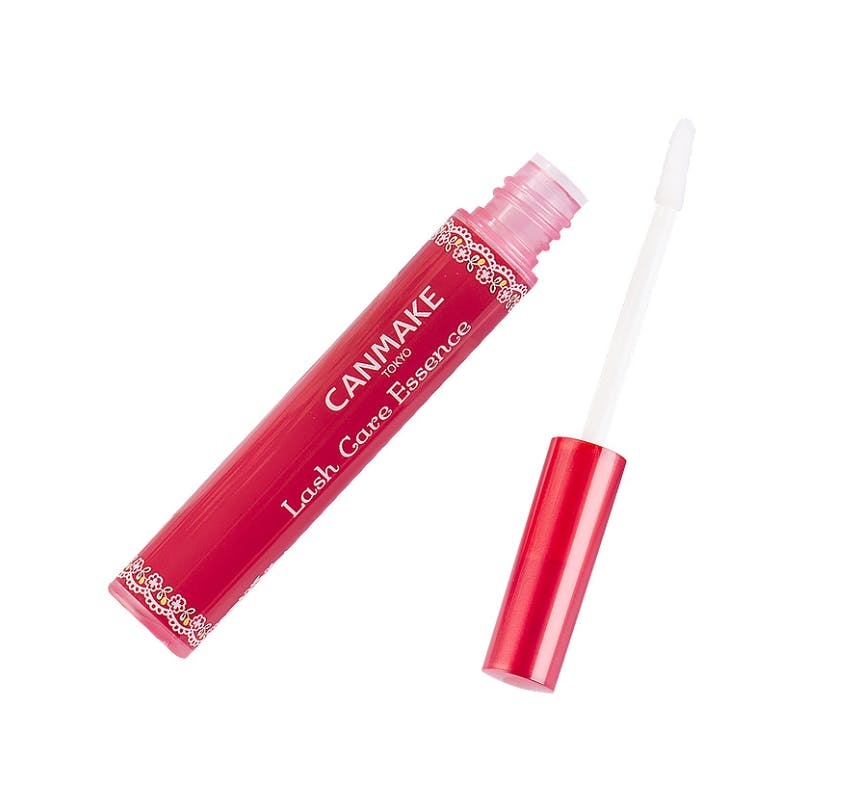 7. Eyelash Care Essence 580 ¥
This eyelash essence has won multiple awards on @Cosme, like many of the products on this list, and is gentle enough for sensitive eyes! The formula helps replenish damaged lashes and conditions then with 7 different types of botanical ingredients. If you curl and apply mascara onto your lashes frequently, it's important to give them a little TLC. And you really can't beat the price!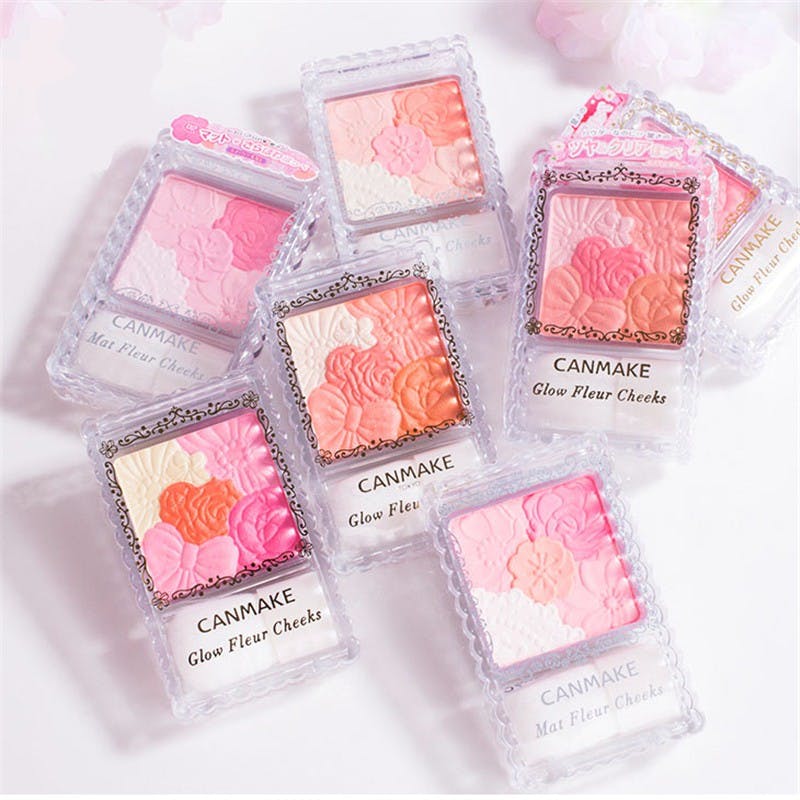 8. Glow Fleur Cheeks 800 ¥
A top seller from the brand, this blush first attracted us because of its ADORABLE packaging! Each blush contains 5 shades that blend to create a healthy, natural glow. No matter how much you apply, it never looks to heavy or cakey, leaving you with a naturally beautiful flush to the cheeks.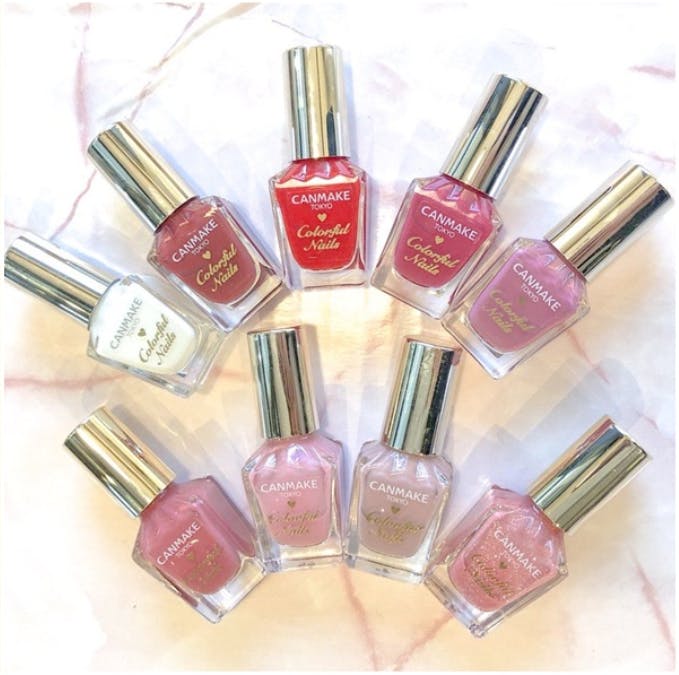 9. Colorful Nails 360 ¥
These are one of our favorite nail polishes to pick up from the drugstore. Retailing only at 360 ¥, it's hard to keep ourselves from trying to collect them all! The colors are beautifully pigmented and retain the glossy, wet look for ages! It's also a huge plus that they don't take years to dry.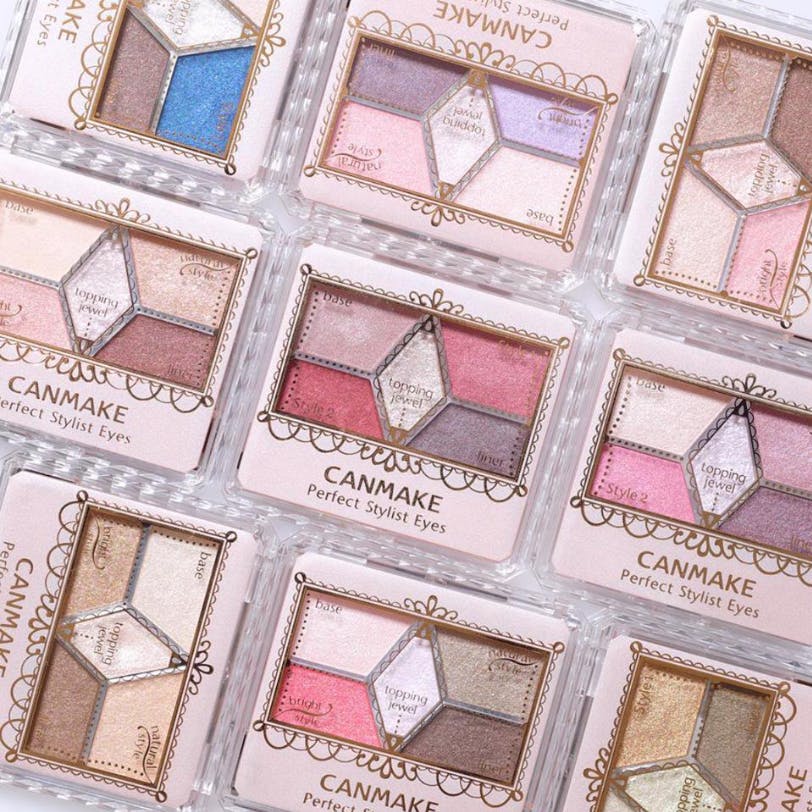 10. Perfect Stylist Eyes 780 ¥
Always a top rated eye shadow palette, these shadows include squalane, a moisturizing agent that helps the formula stay in tact so there isn't heavy fall out! The shades contain the perfect amount of fine shimmer so it's not chunky and overly glittery. The center 'jewel' shade is meant to be a topper shade, adding an extra bit of glam!
Do you use Canmake products? Are there any Canmake products that you would like to see in our future NMNL boxes? Let us know in the comments!
Keep up to date with all the latest Japanese beauty news coming straight from Japan by following us on Facebook, Instagram and Twitter!
Want to get a FREE Japanese beauty subscription box? Check out how to get one here!