South Korea has been at the cutting edge of skincare for a while now. From 10-step skincare routines to amazing anti-aging ingredients, and ever-changing makeup trends, there is always something new to try.
But if you're still figuring out what works best for you or you're new to Korean brands, buying products blindly can quickly get expensive. Don't panic! K-beauty may seem intimidating at first, but there are plenty of affordable brands with great product formulas. So, while you're still figuring out your routine and your essentials, here are some of our favorite affordable Korean beauty brands that we swear by.
Dr. Jart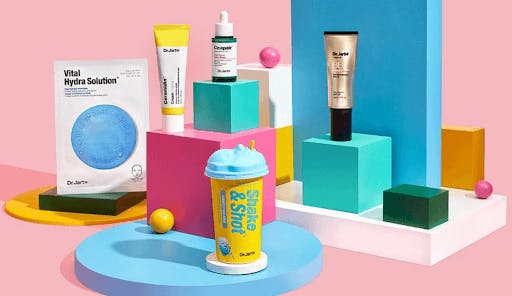 Do you look at the list of ingredients on skin care products and get confused? Dr. Jart takes away all the guesswork and tells you right on the package what skin issues their products tackle. They have both high and low lines, but one of our fav products is the Dr. Jart Shake & Shot Rubber Mask. It's fun to make and leaves your skin soft and moisturized.
Etude House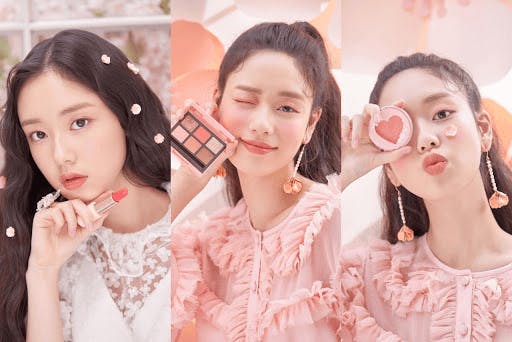 Etude House is a great all-around brand with a huge selection of colors, glitters, and textures. They have all the basic items you need to recreate all your favorite Korean looks without breaking the bank.
The reason why they are famous worldwide and a strong player in the Korean cosmetic market is that they offer beautifully packaged, long-lasting, highly pigmented products at affordable prices. Some of the products we highly recommend are the Double Lasting Cushion Glow, which comes in six colors and creates a second-skin-like finish, and their Heart Blossom Blush that gives you rosy cheeks with a subtle shimmer - perfect for an everyday look.
Too hard to choose? nomakenolife curates a selection of Korean and Japanese makeup and beauty products sent to your door every month!

Missha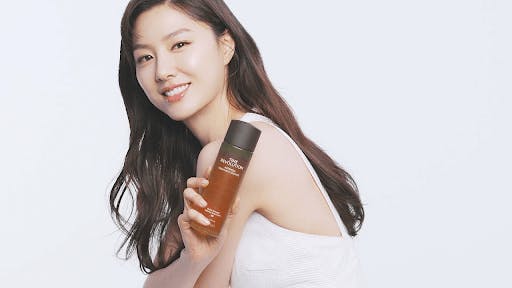 Missha is known for their BB cream: Missha M Perfect Cover BB. This BB cream provides long-lasting full coverage for a wide range of skin tones, plus it has all the UV protection you need for the day. (Remember, sun protection is essential in any makeup routine with most dermatologists recommending SPF 50 and up!).
Another popular Korean product is their Glitter Prism Eyeshadow, which has a soft and smooth application and stays on all day. You can even use it as a highlighter for a sparkly glow!
PeriPera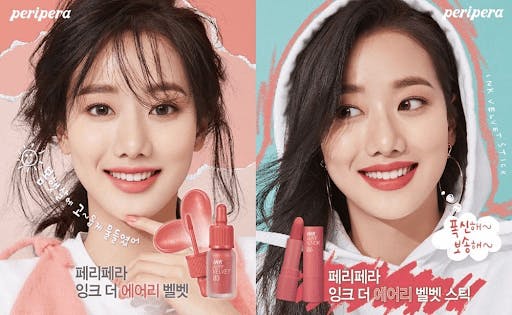 PeriPera is primarily known for its lip products that are perfect for creating the gradient lip effect, a K-beauty trend that is still going strong. The most popular of their highly pigmented and long-lasting lip products is the Ink the Velvet. They also offer other lip lines that vary in consistency and color, so you can easily find one that fits you the best.
Another one of the products we can't get enough of is the Ink Black Cara which keeps your eyelashes perfectly curled for the whole day thanks to the waterproof formula. Applying is also made easier because of the curved applicator, perfect for getting to the bottom lashes and tough-to-reach hairs at the corners of the eyes.
Tony Moly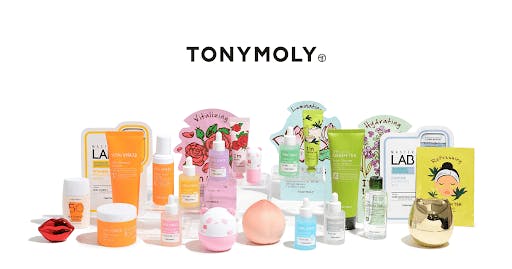 Tony Moly is a brand known for its skin care (like this Egg Pore Tightening Balm) as well as their cute and pop-art sheet masks. But they also have very affordable makeup products that you should totally check out. They are mostly known for their Delight Tony Lip Tint which has a very light formula, matte finish and is long-lasting. Another new lip product we like is the Liptone Get itTint, which also produces an all-day tint on your lips, but has a sheer finish. The color of this tint is also adjustable, so if you want a more vibrant look, layer it up to make the color really pop!
Innisfree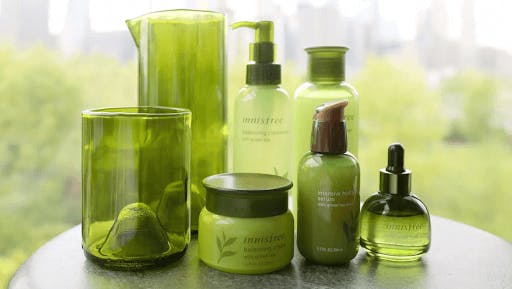 Innisfree is the go-to affordable brand for natural products that are gentle on all skin types, such as sensitive or acne-prone skin. They are famous for using Jeju Island sourced natural ingredients, even volcanic ash!
You have probably seen their matte mineral setting powder, a loose powder that helps get rid of excess oil and sweat and leaves an amazing matte finish. Some other notable products are their Intensive Hydrating Green Tea Seed Serum, and their skinny microcara, which has a thin wispy applicator so that no lash gets left behind!
The Face Shop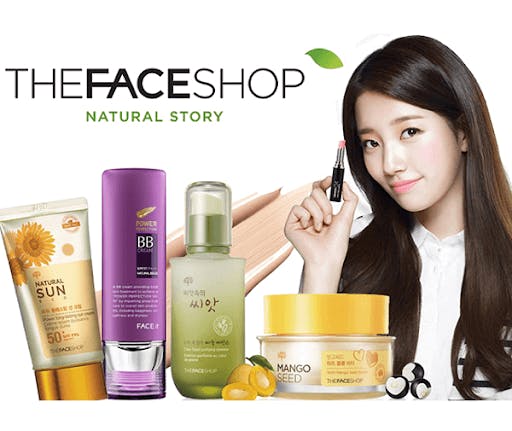 Another company touted for using natural ingredients is The Face Shop. They were one of the first South Korean beauty brands to go international and now has shops all over the world. Their products are ideal for sensitive skin because of the high-quality natural ingredients. One of our favorite products from them is their Inklasting Foundation, which uses very little product to give you a smooth, flawless finish.
We hope this list has given you an idea of what's out there for Korean beauty products. If you're still feeling a bit overwhelmed, don't worry. Knowing what brands and products work best for you takes time and practice, but you'll get there! Which products or brands do you want to try? Are there any Korean beauty trends you have in mind? What do you look for when you try out a new brand? Tell in the comments below!