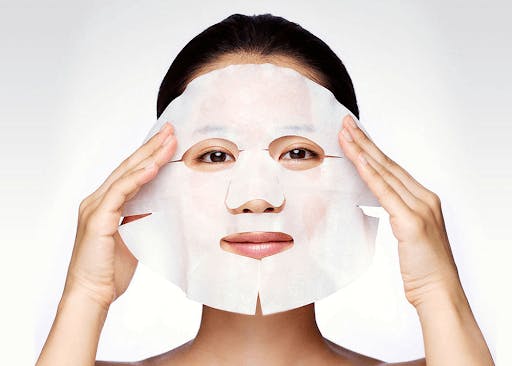 What is one of the best ways to pamper yourself? Put on a facial mask! 
As one of the most iconic Japanese beauty products, your skin will thank you for using a Japanese face mask as it's hydrated, brightened, and lifted. There are many kinds of sheet masks out in the market for different skin concerns and ingredients that could be effective.
High-end Japanese skincare brands such as SK-II, Shiseido (the mother company of Anessa Perfect UV Sunscreen, the Japanese cult sunscreen), and DHC (commonly known for their DHC deep cleansing oil) also offer face masks that are a key component of typical Japanese beauty routines - but there's a lot to choose from! We want to introduce you to some of the more common drugstore brands that are not only affordable but are also perfect to introduce into your daily skin and hair routine!
Lululun is the most widely known Japanese face mask beauty brand on the market. They're also considered to be the pioneer of Japanese drugstore face masks, as well as the concept of 'daily face mask' culture in Japanese beauty. 
Their clean, colorful packaging with a cute relaxing face on top of quality products and ingredients has helped Lululun snag at 40 plus beauty awards in Japan as well as abroad!
LuLuLun offers many sheet masks for several skin concerns—their regular series have three daily sheet mask products that focus on brightening and moisturizing, their precious line and premium series, offers masks that focus on different regions in Japan and the ingredients they produce such as the Kyoto Green Tea Mask, Kyushu's Watermelon sheet mask and the Setouchi Lemon masks.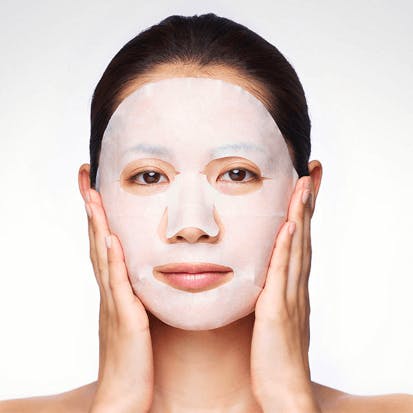 Saborino's morning masks gained instant success, making them a common inclusion in many Japanese women's routines. 
The Japanese word mezamashi, means to wake up—which applies to Saborino's morning face masks perfectly. Saborino's masks appeal to those who want to wake up in the morning quickly and stress-free, promising a refreshing experience with just one minute of application time!
Their top-selling masks are their morning premium masks in cherry or muscat fragrances, botanical morning masks ), and their Charge-full night masks.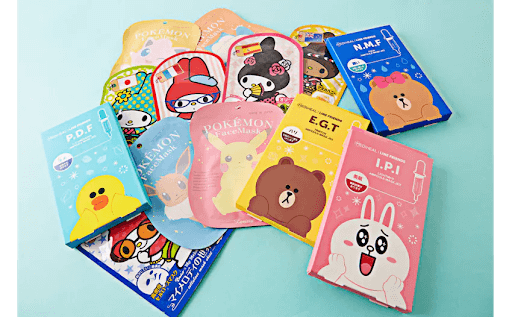 Winner of the cosme awards for sheet masks in 2019, Keana Nadeshiko Rice Mask is best for those who have dry skin types and is gentle enough for everyday use. Made with one of Japan's most prized recognizable ingredients, rice, it helps to keep your face moist and plump!
Aside from their famous sheet masks, there are other products they offer including their peeling mask, rice face cream, and rice facial toner. 
Get an entire box full of Japanese and Korean beauty items - including face masks - when you subscribe to nomakenolife!

Vitamin C is on the list of one of the most desired ingredients in skincare due to its natural brightening properties. Originally with a Vitamin C essence, Rohto creates a Vitamin C sheet mask to give your skin that vitamin C boost.  
This face mask helps with achieving an even skin tone and youthful complexion. It also has moisturizing ingredients that helps you achieve a plump and dewy look. While it is highly recommended by many, if you have sensitive skin, it is good to use this with caution due to the vitamin C acids.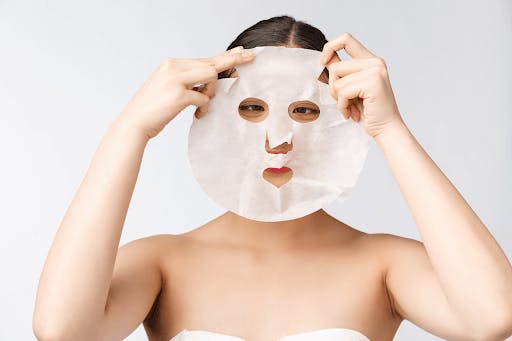 Known for its hyaluronic acid skincare line, Hada Labo creates a mask that needs not only a boost of moisture but ingredients for overall skin health and rejuvenation. For those who need want anti-aging properties, this is the mask for you. Hada Labo added retinol (which combats against wrinkles) and collagen (which helps with skin firmness) to their hyaluronic acid formula to achieve this. 
So now you have a list of sheet masks to try, here's one last bonus tip on how to keep and apply your sheet masks. Put your sheet masks in your fridge! It keeps them literally refreshing and helps to stabilize the ingredients in the serums for an extended amount of time. The coolness in the skin is a good thing, it helps close your pores and tightens them. I hope you enjoy your face masks and that you find some time in the day to pamper yourself and your skin.