Hi there nomakenolife fam!
It's time to announce April's box theme:

Spring is coming! In Japan the season of cherry blossoms and around the world, the season of Easter, colorful flowers and cute animals. No matter where you are, we got you covered with cute, practical and fun Japanese & Korean beauty products inspired by Spring and Easter! We hope you enjoy your Spritz of Spring beauty box! Available now until March 31st, get it here.
nomakenolife subscription perks
Besides getting a beauty box including 8-9 trendy Japanese and Korean cosmetics, skincare products, tools and more, there are more perks to subscribing to nomakenolife. Let us explain what else you can expect from your beauty box subscription!
Glam Gift
First of all, when you subscribe to April's box you'll be automatically entered for a chance to win our monthly giveaway: the Glam Gift!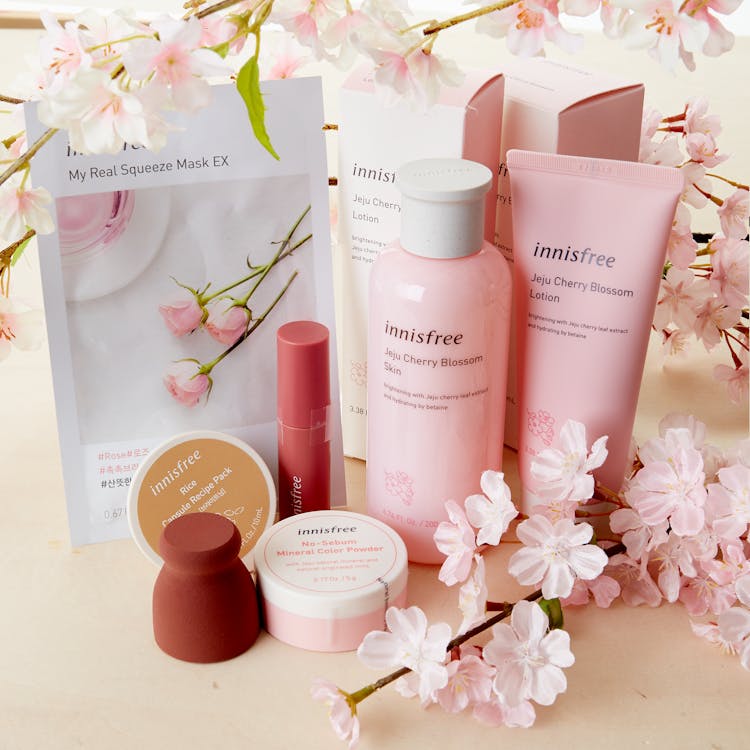 April's Glam Gift includes goodies from Korea's first naturalism-oriented beauty brand: Innisfree!
Innisfree vivid cotton ink tint no.7
Innisfree cherry blossom skin
Innisfree cover stamping puff 
Innisfree my real squeeze mask - rose
Innisfree cherry blossom lotion
Innisfree no sebum mineral color powder - peach
Innisfree capsule recipe pack - rice
Photo Contest
Win more beauty prizes? Who says no to that! Participate in April's photo contest for a chance to win cherry blossom scented skin care. As you know, cherry blossom is the flower of Spring in Japan and it has also proven to be great for your skin!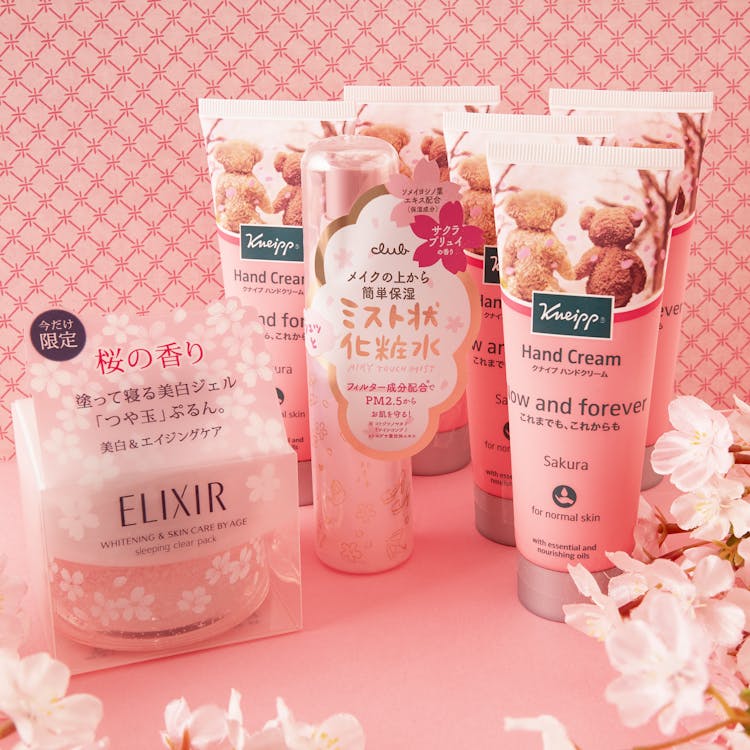 How to participate? Check out the booklet that comes with your beauty box to find out the rules. Every month 1 or 2 grand prize winners and 5 runners-up are chosen . Make sure to participate before the contests end, every 15th of the next month!