Hey there nomakenolife Family!

January is the time to refresh, reset, and revamp. 
This month, we filled your box with the 2020 beauty items that took Korea and Japan by storm. From K-Beauty and K-Pop must-haves, to ranking #1 in Japan on @cosme, we've selected the beauty and skincare that's at the Top of the Charts.
Have fun trying everything out and show us your best PJ party look on social media (we love seeing you beauties enjoying your box)!
January Box Sneak Peeks!
Innisfree Matte Setting Powder
Say goodbye to shiny skin with this double oil-control matte setting powder. Innisfree is famous for using only the best natural ingredients and this K-beauty must-have is made with Jeju Island minerals and mint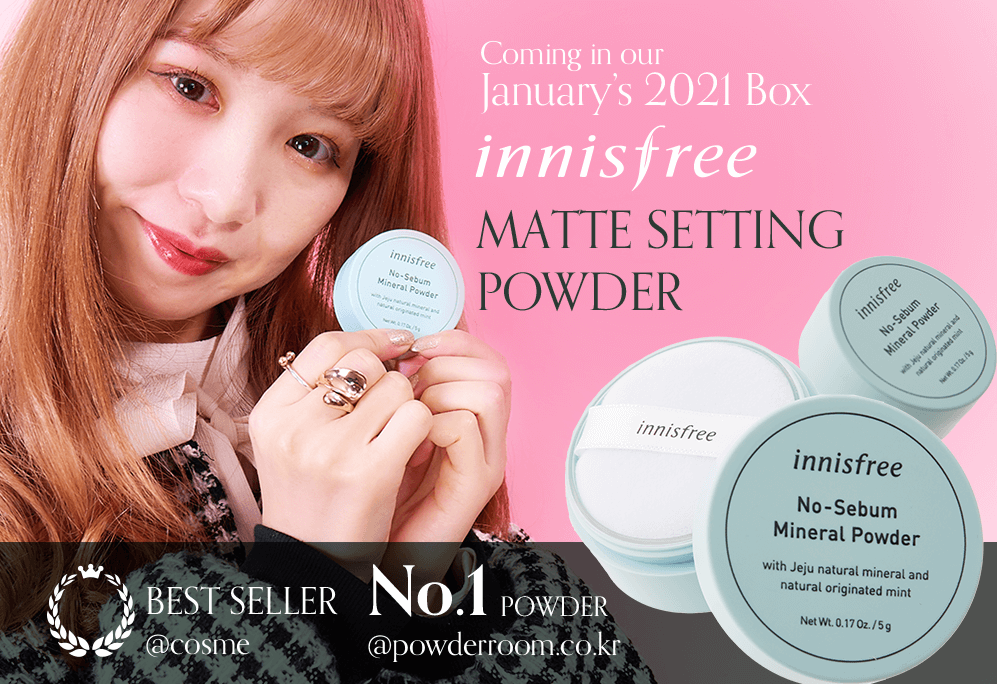 BT21 Hair Clips and Mise en Scene Extreme Damage Repair Hair Mask
We're all about showing off your luscious locks but know winter can be harsh. Revitalise and repair your hair with a Mise en Scene hair mask that uses heated natural oils and steam. Then, style it up with BT21 clips, the adorable characters of BTS members.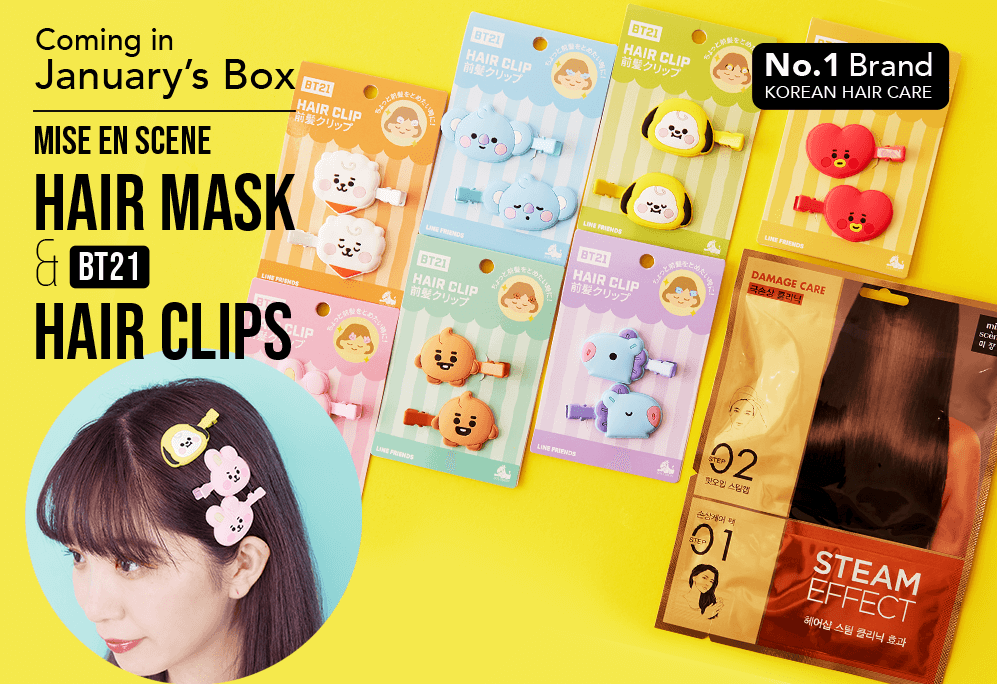 UR GLAM Eyeshadow Palette
The perfect eyeshadow palette for everyday wear. Get 9 shades, from neutrals to pop, that you'll keep coming back again and again.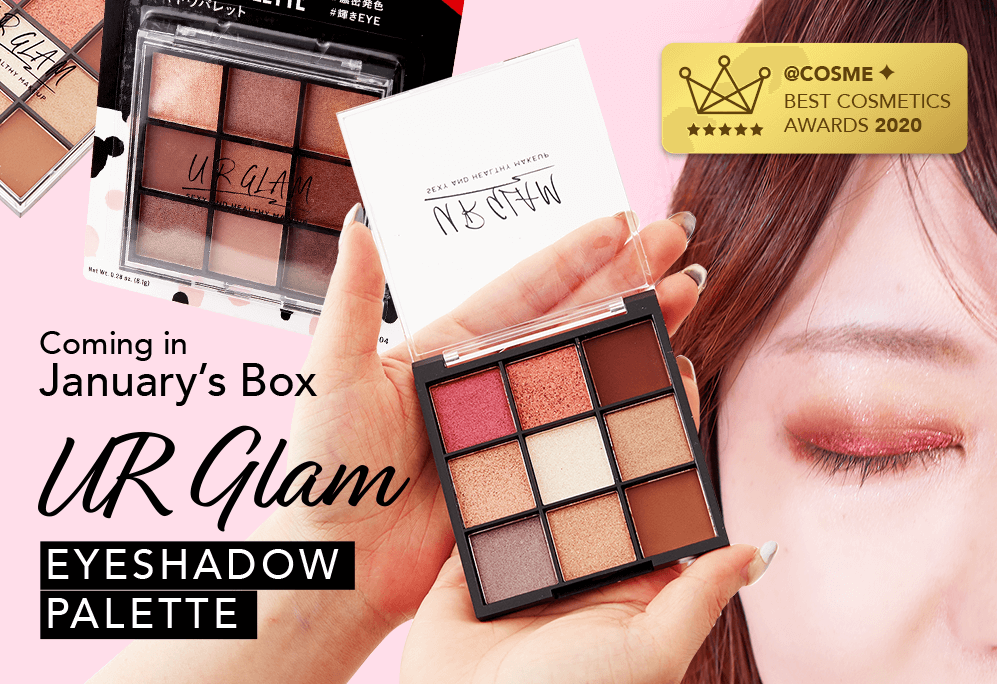 Nomakenolife subscription perks
Did you know that there are even more perks to subscribing to nomakenolife? Besides receiving 8-9 Japanese & Korean beauty products, when you subscribe to Januarys box you're automatically entered for a chance to win our monthly giveaway: the Glam Gift. This month includes 6 beauty products from various popular brands such as 
January Prizes:
FlowerKnows Unicorn Series Dreamy Paris Eyeshadow Palette 
FlowerKnows Unicorn Series Magic Wand Rouge
RosyRosa Chiffon Beauty Blender
RosyRosa Small Eyelash Curler
Baby Me Eyeliner
Sugar.C Beauty Kabuki Blush Brush
By the end of January we will pick one lucky winner who will receive this Glam Gift!
In addition to the Glam Gift we also have a monthly photo contest!
This month, we want to see you PJ Party look for the chance to win products from the popular Japanese brand FlowerKnows!
Promotions & deals
Keep an eye out on our Facebook, Instagram and Twitter to stay up to date with current promotions and you might be able to get a kawaii goodie for FREE!
Are you ready to get your January 'Top of the Charts beauty box? Click here to subscribe to nomakenolife!