Hey there nomakenolife family!

Who says gorgeous girls can't be a little geeky too? This month we curated a beauty box especially for those who are into games, cute characters and anime! We hope you will love these adorable Japanese & Korean beauty goodies including Kirby, Etude House, Fate Grand Order, Sanrio and more. Enjoy your Geeky & Gorgeous nomakenolife box! 
Every month we reveal a couple of our 8-9 items that come in our monthly beauty box. For May's box we will give you sneak peaks of some of our favorite items so you can decide if you NEED this box in your life!
1. Kirby Moisturizing cream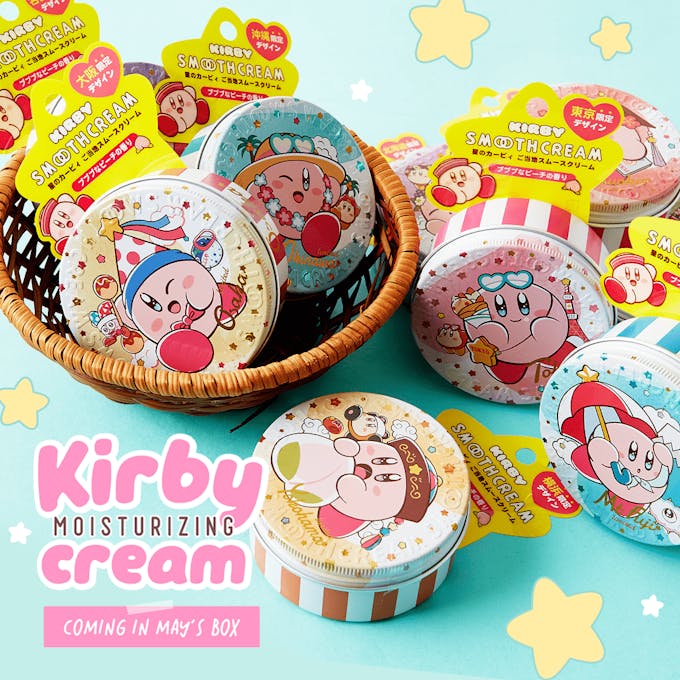 Nintendo super star Kirby is making an appearance in May's box with these adorable moisturizing creams! This peach-scented cream can be used to moisturize dry skin on both your face and body!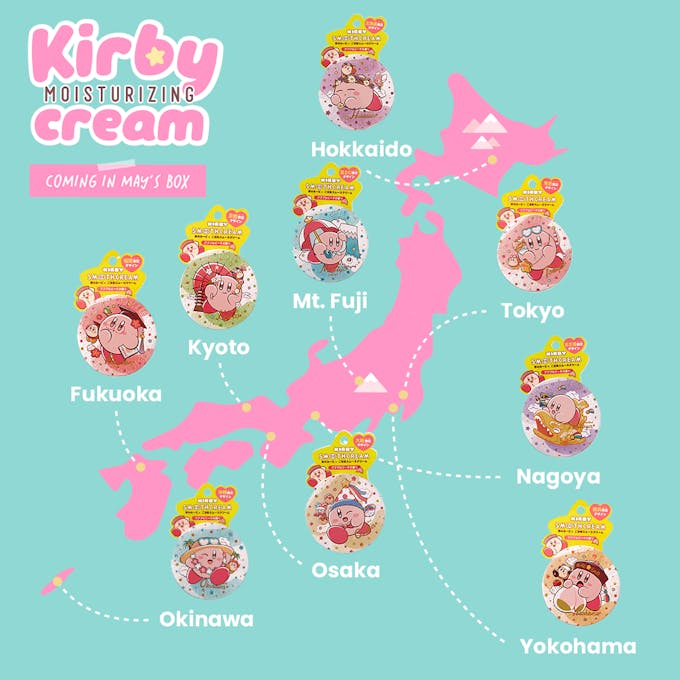 In May's box comes 1 of the 9 unique designs inspired by famous places in Japan including Tokyo, Kyoto, Mt Fuji and more! How many of these places in Japan do you know? Follow our daily Instagram stories to find out more!
2. Etude House x Tom & Jerry Look at My Eyes eyeshadow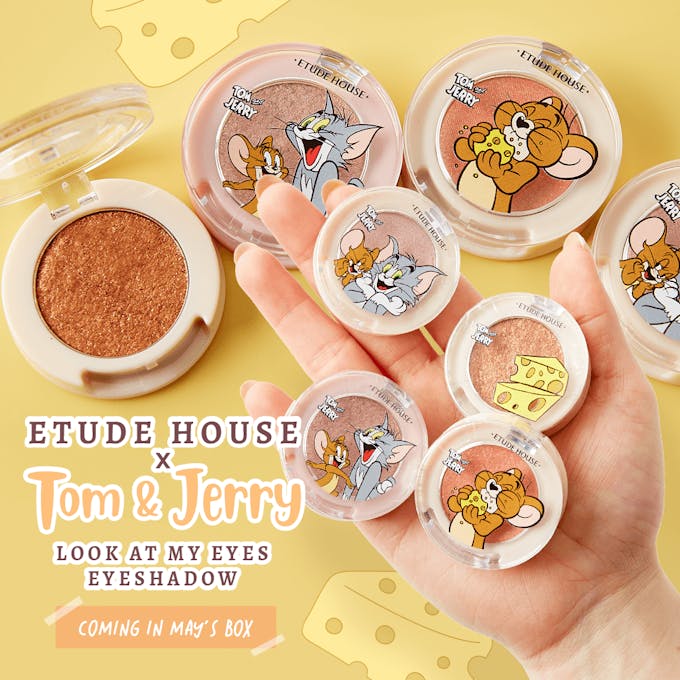 Hurray! We were able to curate these popular eyeshadows for you from the new Etude House 2020 New Year's collection featuring Tom & Jerry! These eyeshadows have a pearly jewel-like shimmer and a creamy texture that glides on smoothly to make your eyes look dazzling! In May's box comes 1 of these 4 variations: PK021, PK022, OR209 or BR433.
3. Fate Grand Order x Sanrio colored eyeliner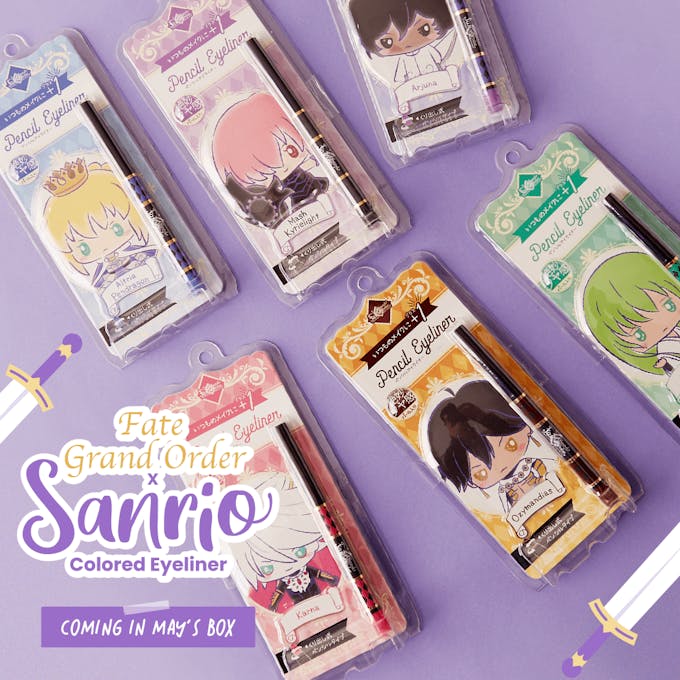 Get it now in May's  box: Fate Grand Order x Sanrio colored eyeliner! Not only do these eyeliners come in unique colors, they also have a pearly shimmer that will make your eyes pop! In May's box comes 1 of these 6 variations: Artoria Pendragon, Mash Kyrielight, Karna, Ozymandias, Enkidu, Arjuna
4. Kirby Iridescent Pouch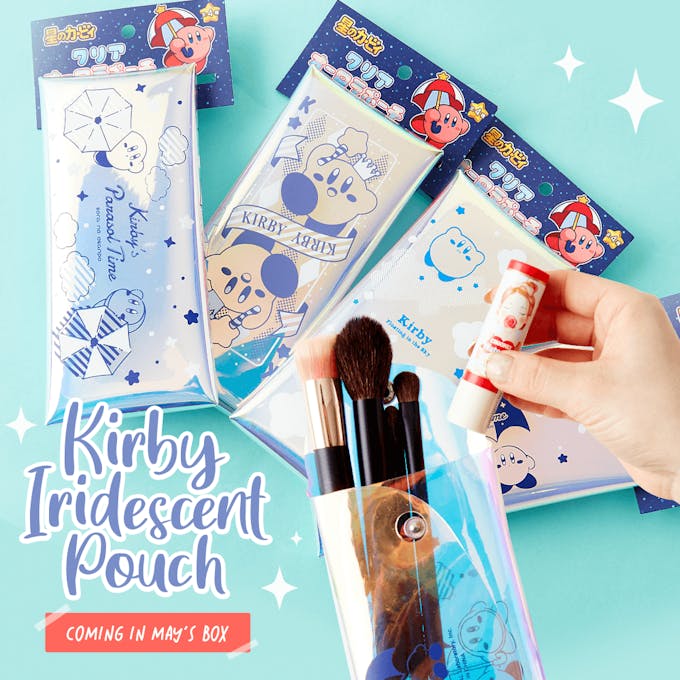 The Kirby iridescent pouch is coming in May's box! This cute pouch featuring Kirby is the dream of every gorgeous & geeky girl out there! Easily open and close it with the snap button and show off your cutest cosmetics with this clear pouch!
Pssht! Do you want a bonus item with your May box?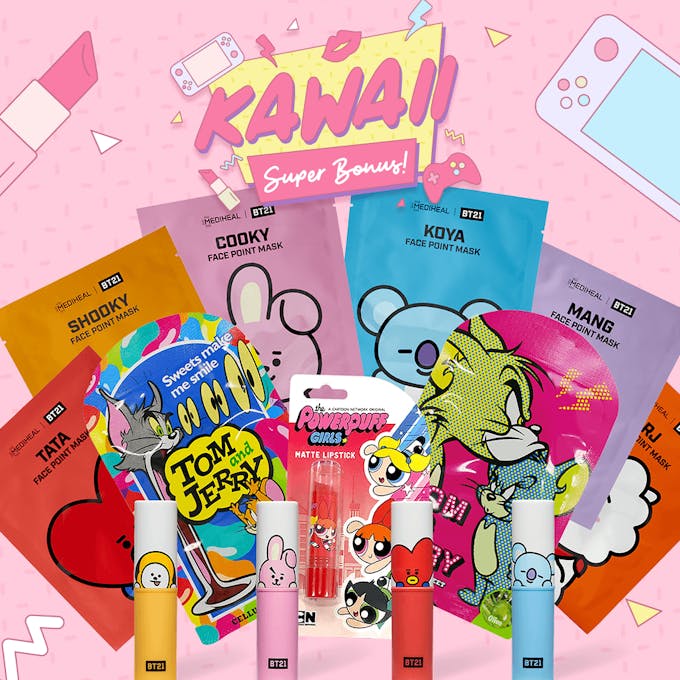 You can get a kawaii super bonus if you use code KAWAII20 at checkout! The bonus items include BT21, Tom & Jerry and the PowerPuff Girls. Promotion ends April 30th so hurry! Read more here.
Nomakenolife subscription perks
There are perks to subscribing to nomakenolife BESIDES getting a beauty box full of high quality, instagrammable and unique Japanese & Korean beauty products. Are you interested to hear more about the extras?
When you subscribe to May's box you're automatically entered for a chance to win our monthly giveaway: the Glam Gift!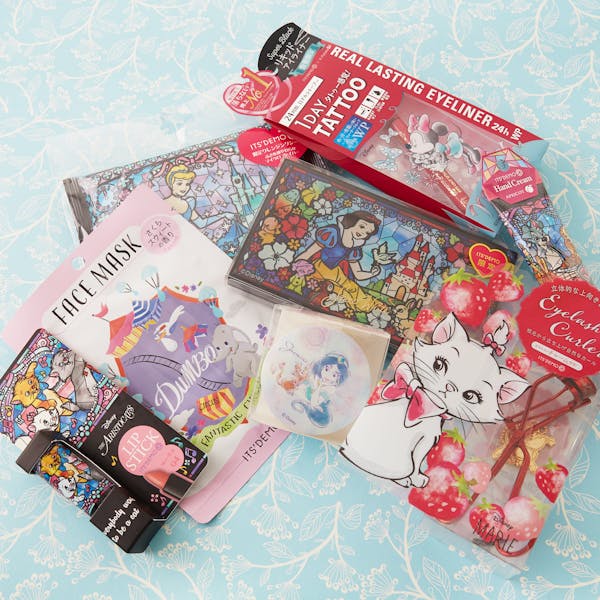 In addition to the Glam Gift we also have a monthly photo contest! A chance to win even more beauty prizes!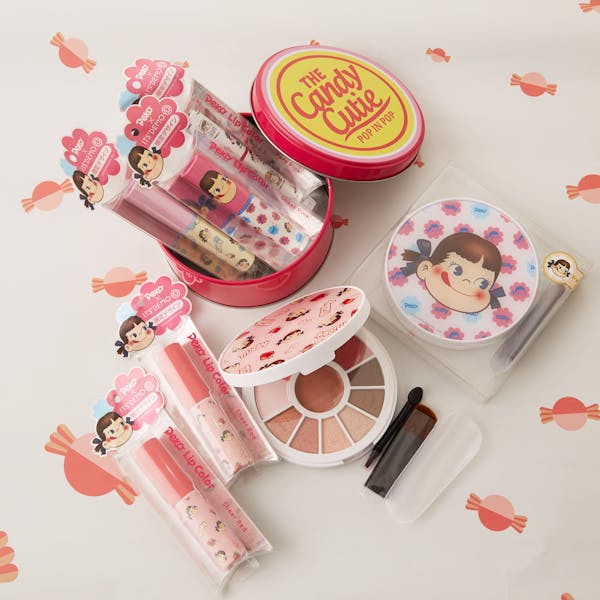 In the booklet you receive with your beauty box you can find the rules to participate and win more beauty prizes. Every month 1 or 2 grand prize winners and 5 runners-up are chosen . Make sure to participate before the contests end, every 15th of the next month!