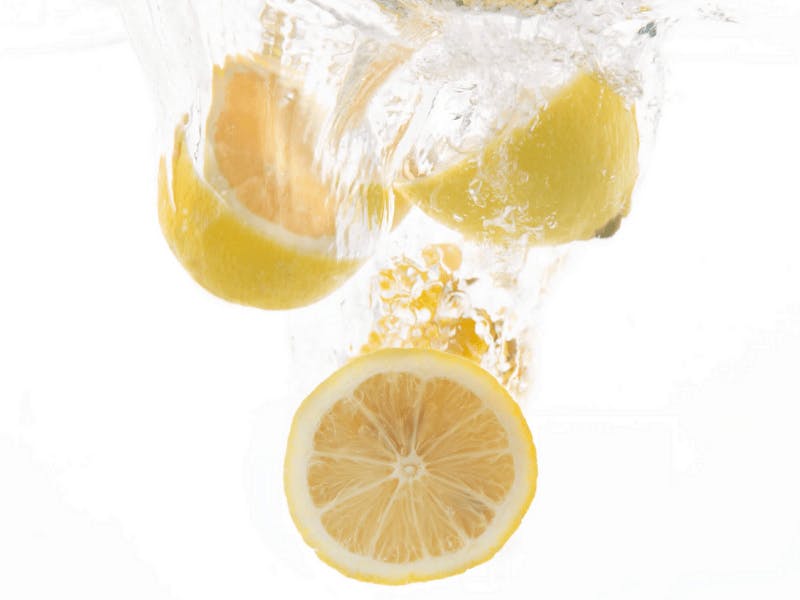 Yuzu is a kind of orange that are often used in Japanese and Korean makeup products
If you're into Japanese and Korean skincare, you've surely heard about the yuzu fruit. Yuzu fruit (or yuja, in Korean), is a fragrant citrus fruit - sort of like a cross between an orange and a lemon - often used in Asian skincare. Known as the Japanese grapefruit, its fresh fragrance, and high vitamin C content makes yuzu one of the top trending skincare ingredients. Do you know what sort of benefits that yuzu can provide that makes it such a popular ingredient among beauty addicts?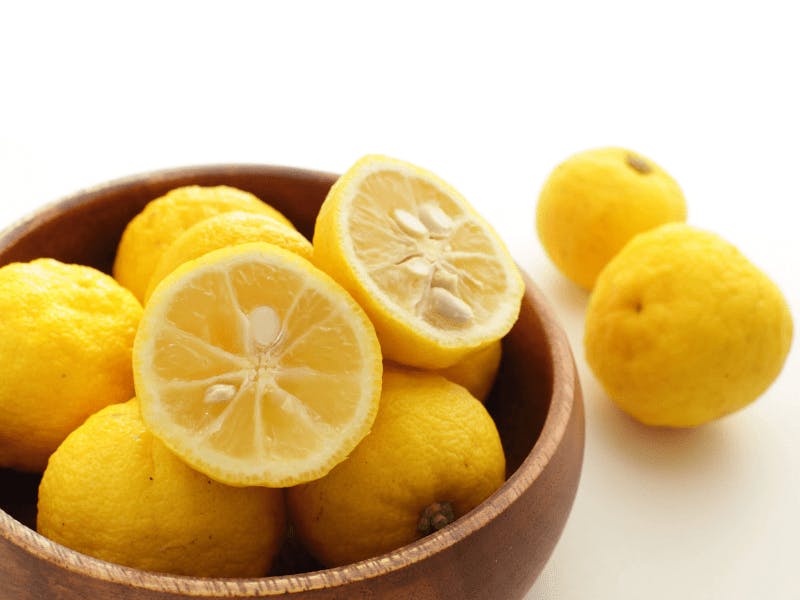 Yuzu has a ton of benefits! First, the high content of vitamin C in yuzu means the fruit is rich in antioxidants. That means yuzu can improve skin immunity and protect the skin against cancer causing free radicals. Yuzu also helps protect against skin infections, acne, and bacteria growth. Lastly, Yuzu has an anti-aging property known to boost the production of collagen, thus making the skin firm and reduce wrinkles and other fine lines.
Have you freshened up your daily skincare routine with Yuzu? If not, we're here to teach you about several yuzu-infused skincare products that you can add to your routine for youthful skin! Check them out:
1. UV Cream SPF50 PA+++ by Yuzu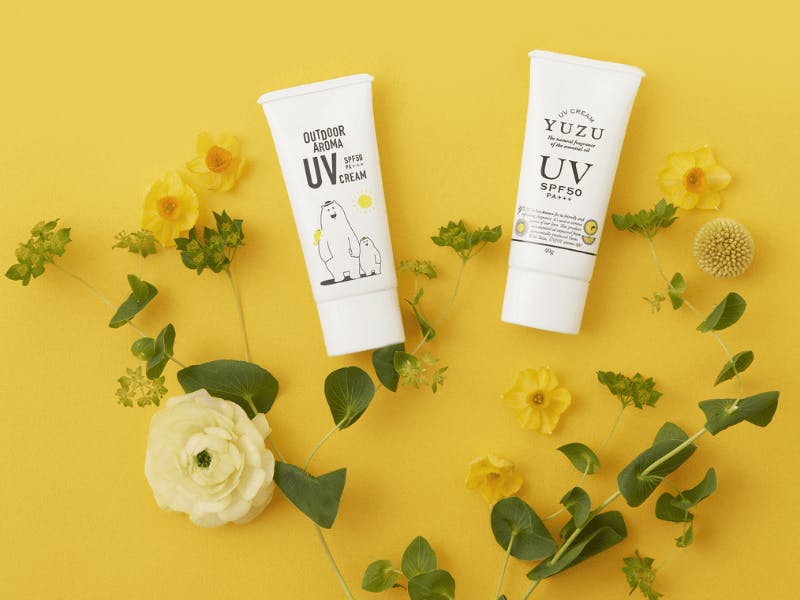 This company believes in yuzu so much, it takes its name straight from the source! Sunscreen from Yuzu offers protection from sun damage with a bit of aromatherapy benefits thrown in. With its citrusy Yuzu aroma and floral extracts, this sunscreen is perfect for brightening up your daily routine. On top of that, this sunscreen is easy to wash off at the end of the day. It's simple, cute packaging, is a nice bonus, don't you think?
2. Yuja Water from Skinfood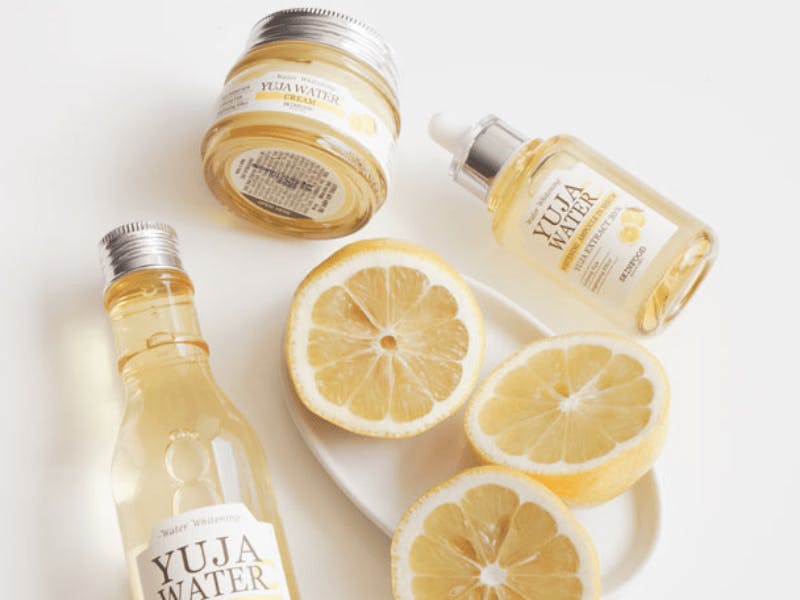 Recently, the famous skincare brand Skinfood released their Yuja line. The line features three Yuja-infused products: Yuja Water C Toner, Yuja Water C Emulsion, and Yuja Water C Whitening Ampoule In Cream 2X. They contain organic Goheung Yuja extract that brightens the skin from the inside out, reducing the appearance of dark spots as well as hyperpigmentation, while also improving your skin's overall complexion. They also contain natural organic oils and vitamin C that helps to restore the skin's oil-moisture balance. This set could honestly be the moisturizing combo of your dreams!
3. Yuzu Gloss Lip Balm by Yojiya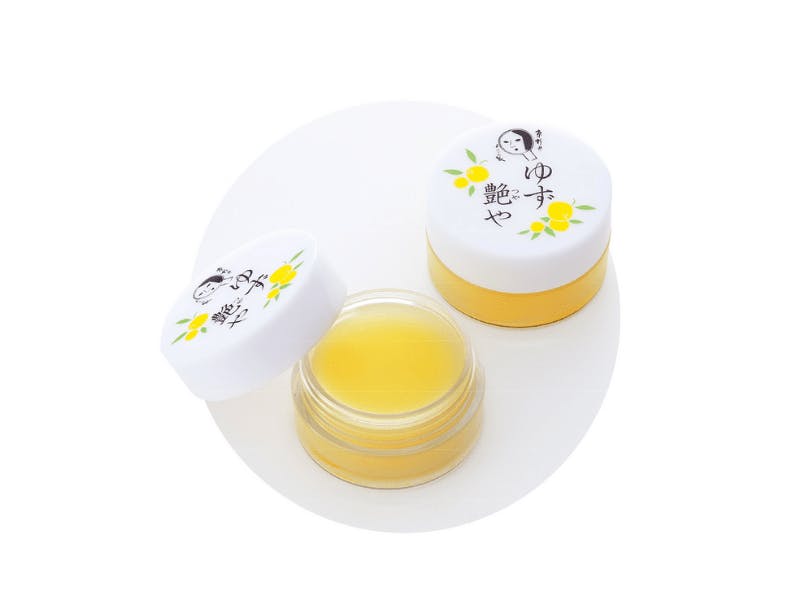 With all of our focus on our skin, it's easy to forget that your lips need some care as well! This Yuzu lip balm from Yojiya will keep your lips moisturized and soft. With its subtle yuzu flavor, this lip balm is perfect for summertime vibes anytime of the year! Yojiya claims that their balm will give you natural-looking, glossy smooth lips. Who's ready to put their claims to the test!?
Of course, there are plenty of other products containing yuzu we couldn't get to. So, it's really not too difficult to freshen up your daily skincare routine with Yuzu. There's something out there for everyone! If you include yuzu as part of your skincare routine, what product do you use? Have you been inspired to give it a shot? Let us know in the comments below!
Keep up to date with all the latest Japanese beauty news coming straight from Japan by following us on Facebook, Instagram, and Twitter!