Asian beauty product enthusiasts would know that Tokyo is a mecca for makeup and skincare shoppers. Whether you are looking for high end or low end products, Japanese brands to Korean, here are our 5 favorite beauty stores in Tokyo!
1. Etude House
Takeshita Dori, Harajuku
Address: 1 Chome-16-5 Jingumae, Shibuya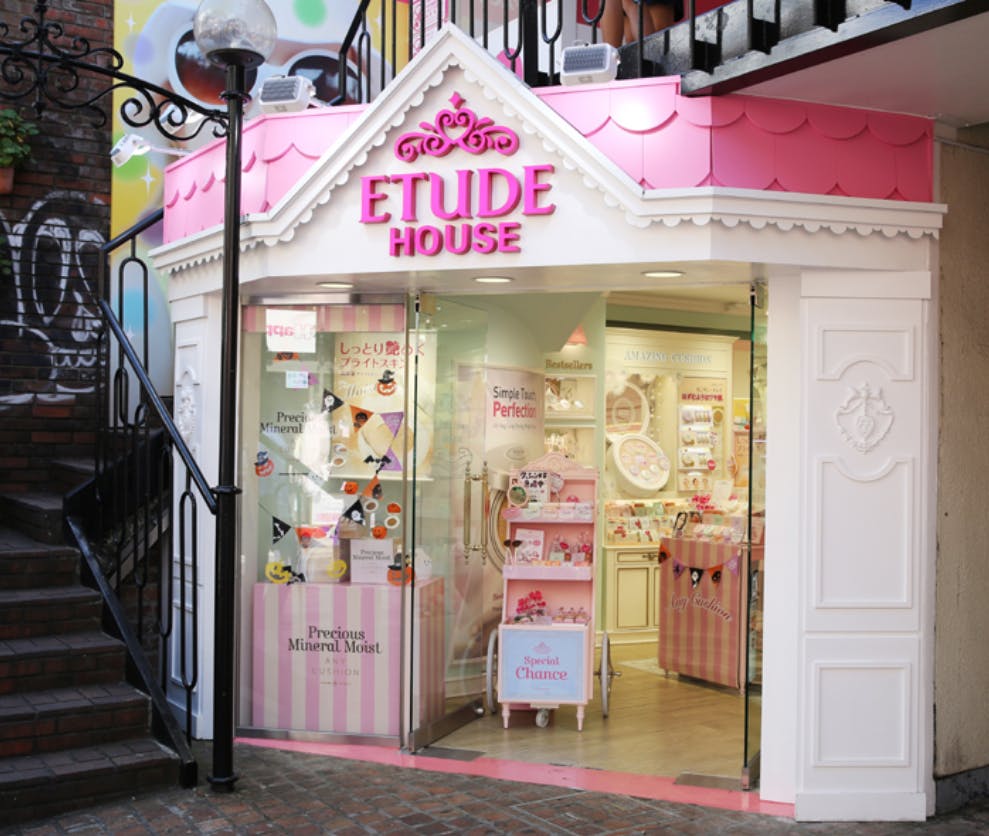 Etude House is one of our No Make No Life family's favorite! This South Korean beauty brand opened an adorable shop on the famous Harajuku shopping street, Takeshita dori. It's hard not to want to peek into the store when the outside is literally a pink castle. And luckily, once you go in you will not be disappointed! Not only is the packaging of all their products undeniably cute, the quality of the items are top notch.
2. Matsumoto Kiyoshi
All over Tokyo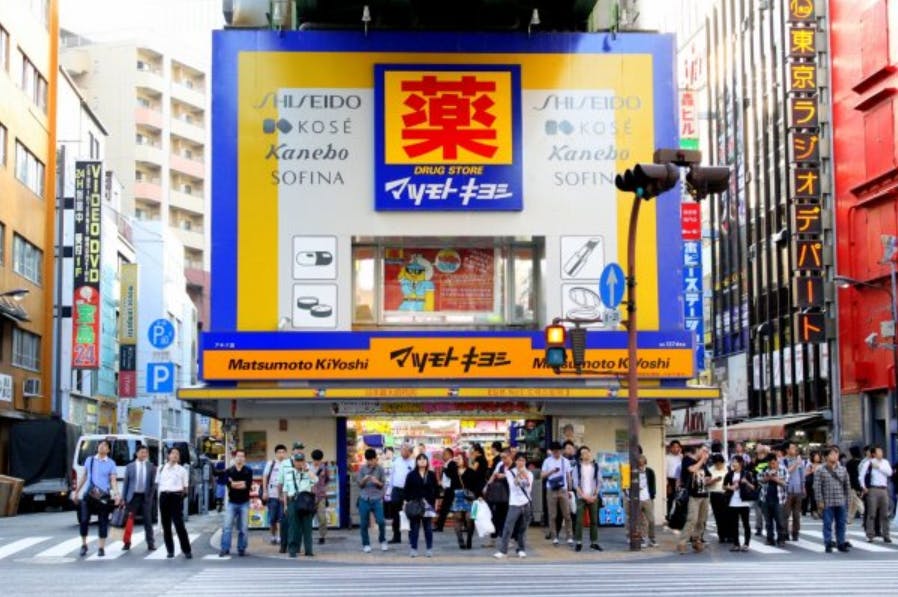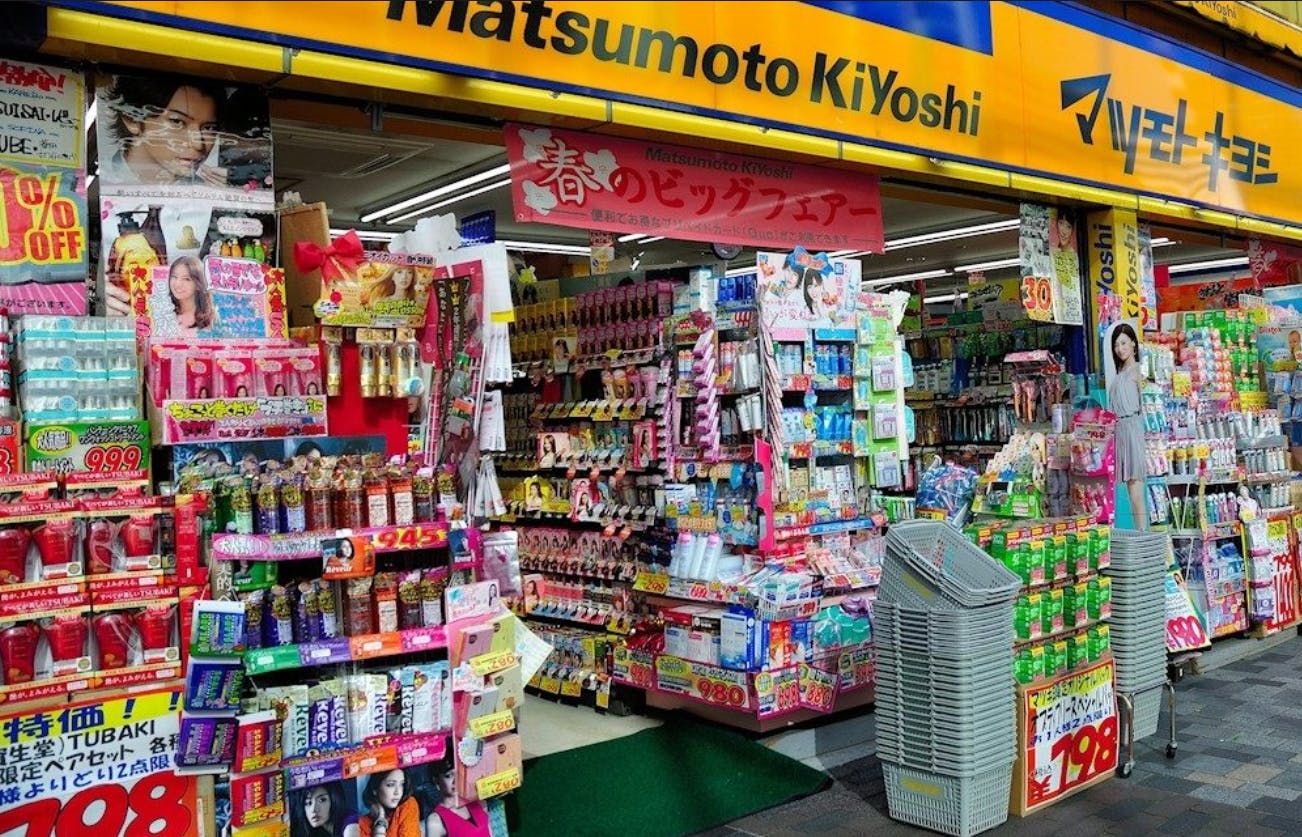 Matsumoto Kiyoshi is one of the biggest drugstore chains in Tokyo so there shouldn't be a problem finding a location near you! Stocked with popular Japanese brands like Canmake, Kate, and Shiseido, it's a makeup and skincare junkie's paradise! And of course, we can't forget how much we appreciate that drugstore price tag. Also a little fun fact, we LOVE buying our Japanese sunscreen here! They feel just like moisturizers and have less oils and harsh chemicals compared to western sunscreens.
3. Style Nanda
Takeshita Dori, Harajuku
Address: 1 Chome-6-9 Jingumae, Shibuya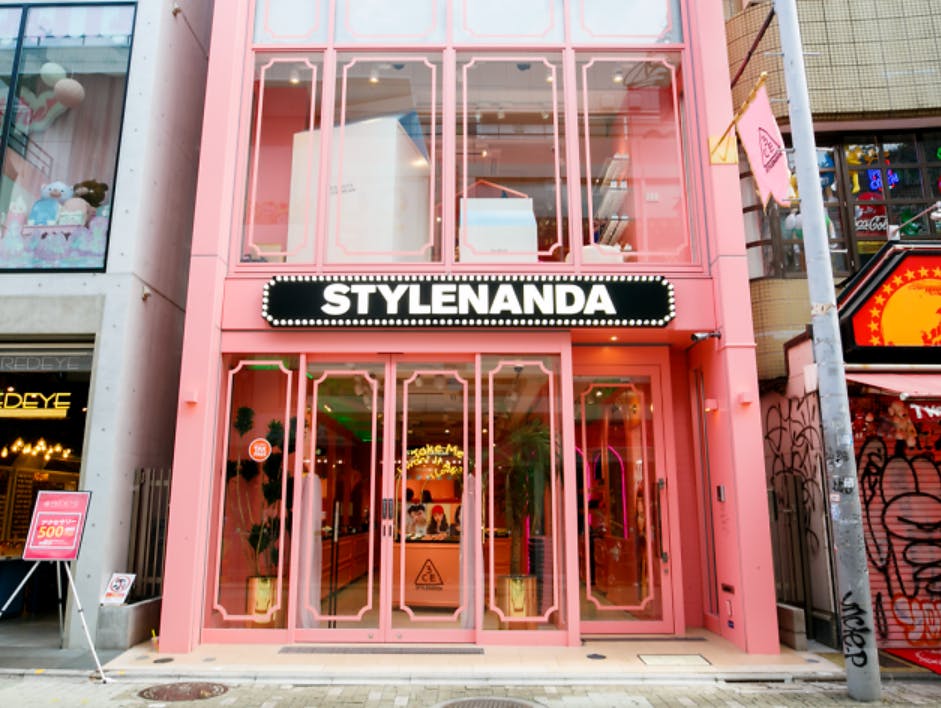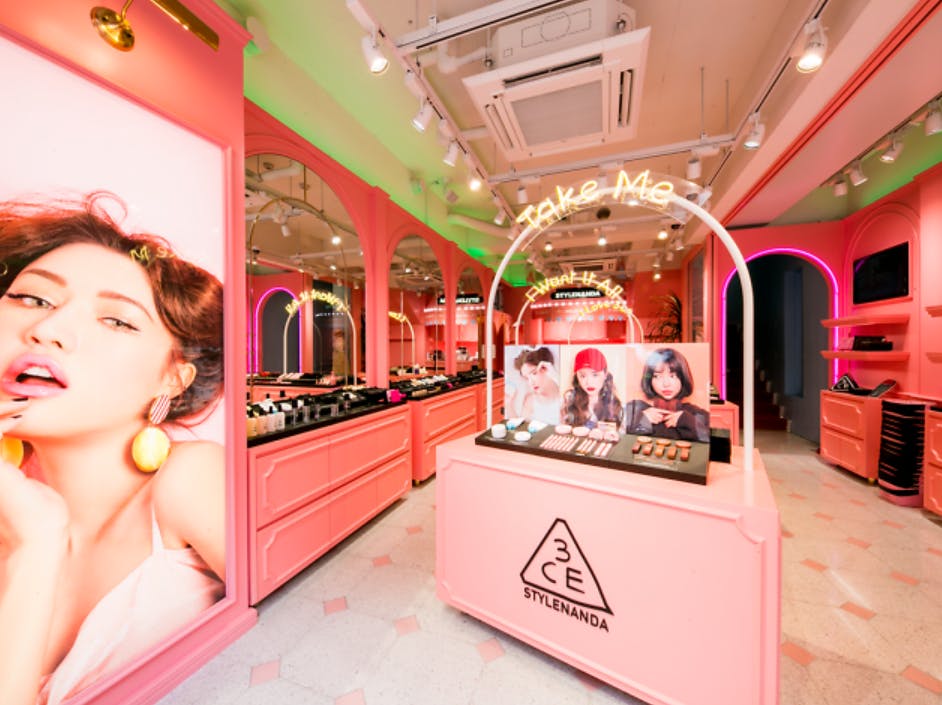 Originally an online fashion site started in South Korea, Style Nanda now has international recognition and it's own store on Harajuku's busiest street! What makes this beauty store stand out from the rest is that it sells the 'Korean girl' lifestyle. Not only do they sell C3E makeup, but some floors also have clothing, and even photo sets to spruce up your Instagram page! The pink girly aesthetic is hard to miss and a must-stop on Takeshita-dori street.
4. Ainz&Tulpe
Omotesando
Address: 1 Chome-13-14 Jingumae, Shibuya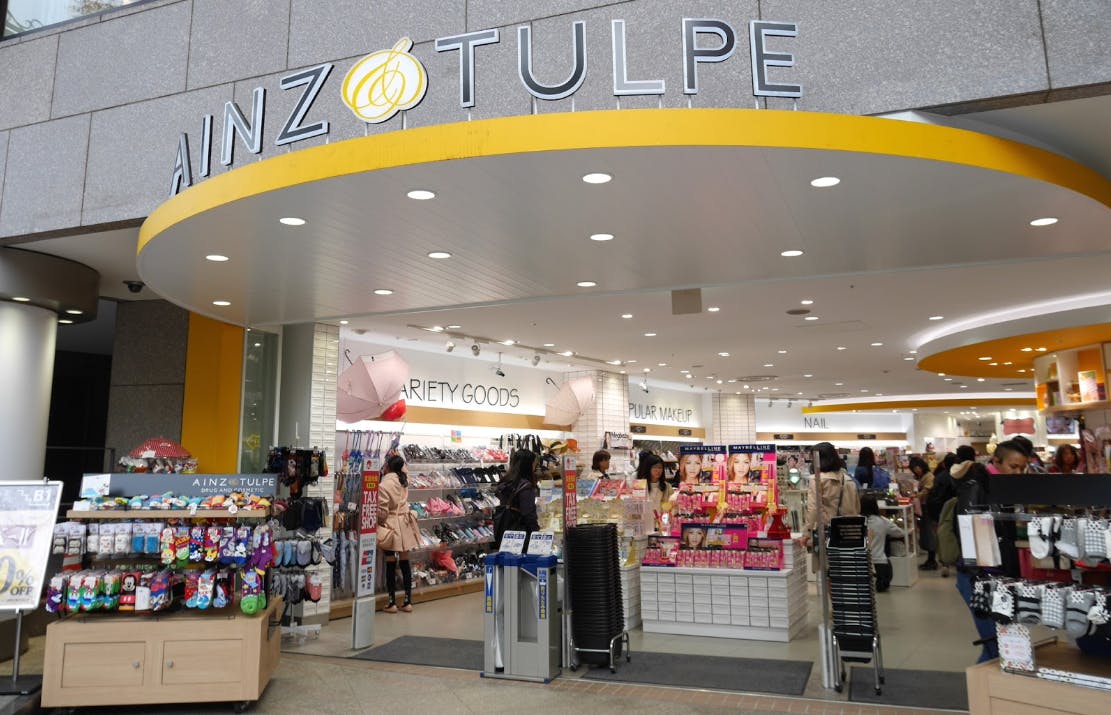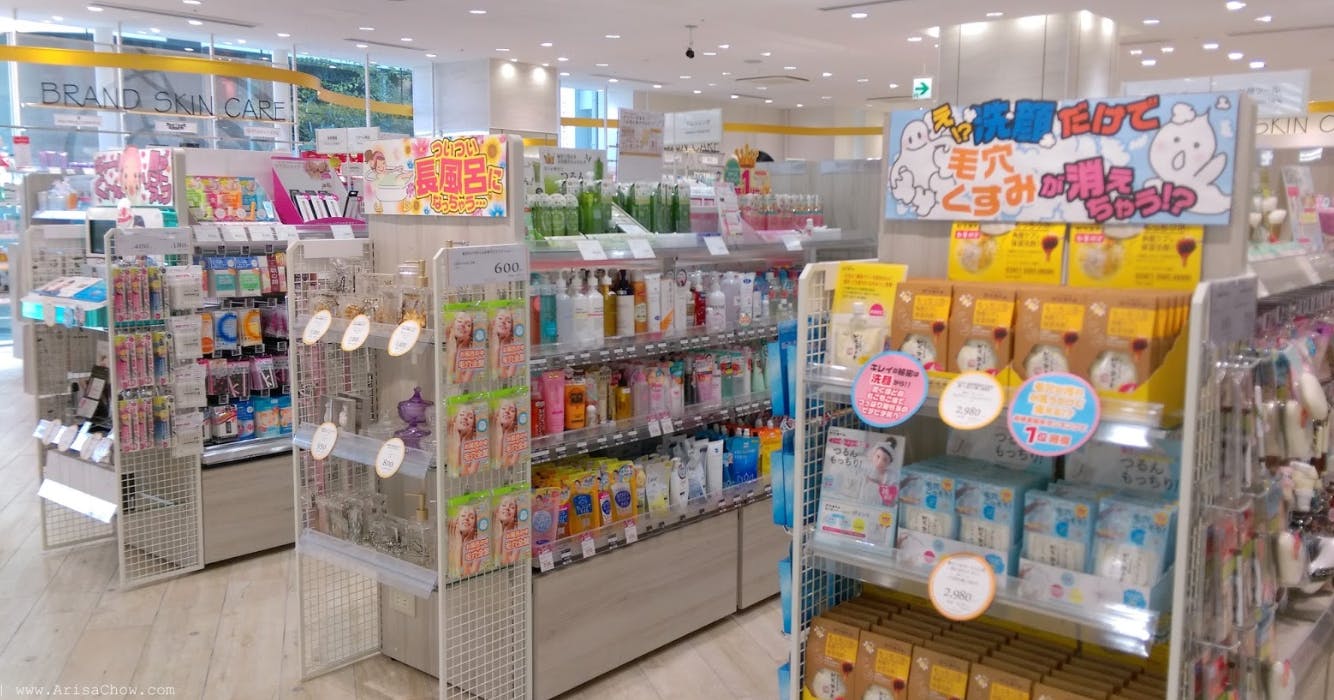 One of our favorite Japanese makeup and skincare shops! There are also locations in Shinjuku and Shibuya, but the one in Omotesando is always well stocked. Here you can find Japanese beauty products from high end and drugstore skincare, popular makeup brands, accessories, and kawaii nails. It is always incredibly organized and makes for an easy shopping experience, it can just get pretty busy on the weekends!
5. Skinholic
Okubo, Shinjuku
Address: 1 Chome-12-15 Okubo, Shinjuku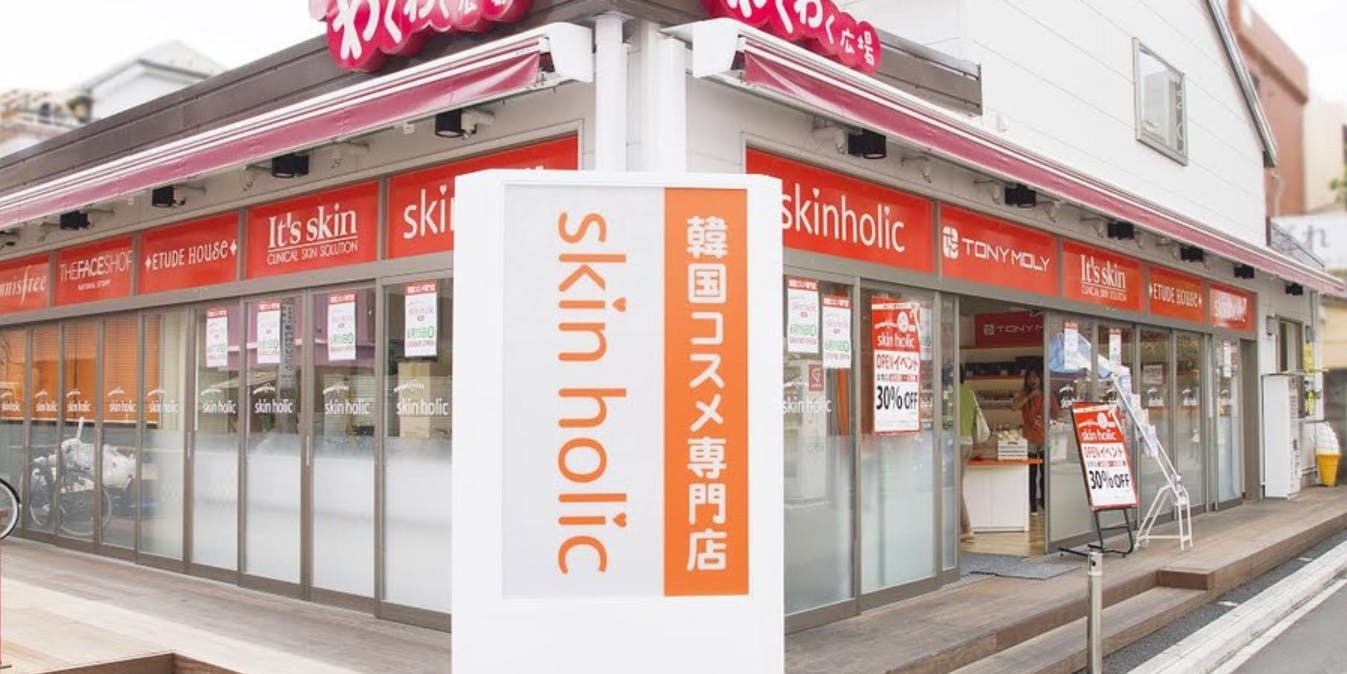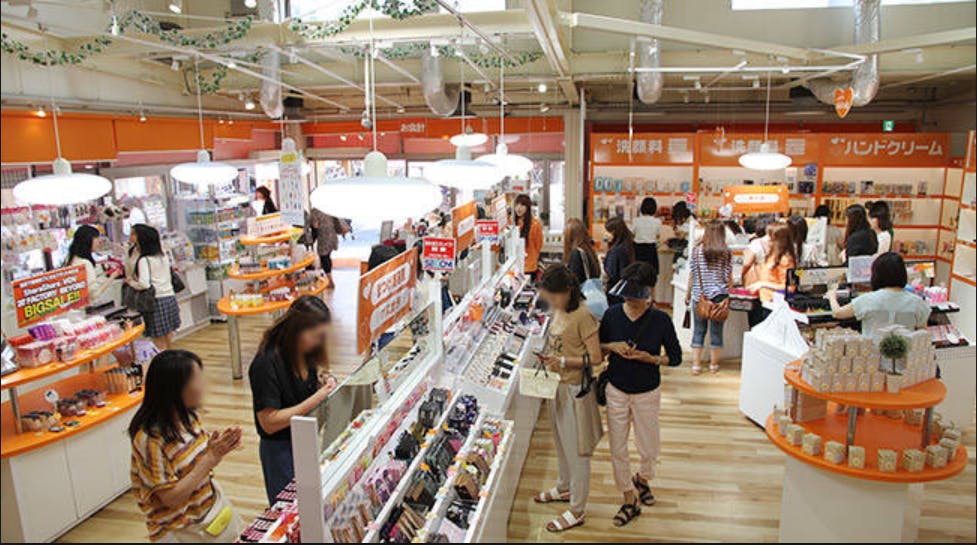 Conveniently located right in Tokyo's very own Koreatown, Skinholic is the best destination for your Korean skincare and makeup products! This store carries popular products such as Tony Moly and Etude House, K-pop band collabs, and plenty of testers! Most products are organized by category so if you are specifically looking for sheet masks for example, you can compare the different brands side to side.
What are your favorite beauty stores to shop at? Let us know in the comments!
Keep up to date with all the latest Japanese beauty news coming straight from Japan by following us on Facebook, Instagram and Twitter!
Want to get a FREE Japanese beauty subscription box? Check out how to get one here!