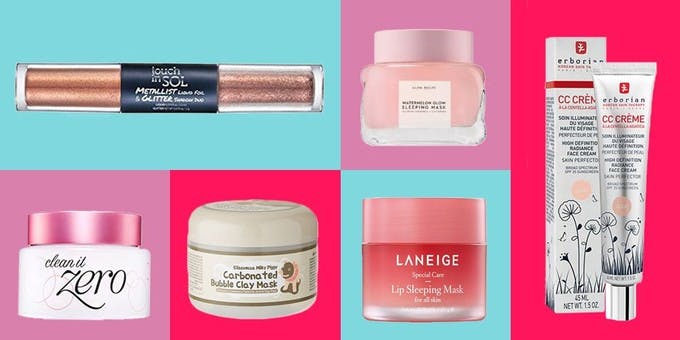 There's something about K-Beauty that we just can't stop obsessing about. It's not only the amazing results on our skin, but the whole experience as well! Korean beauty brands tend to have such gentle, natural and dermatologically-tested ingredients, which are safe for any skin types. Most of the them are also affordable, that makes us want to try one after another! Well, we are here to help you find the perfect Korean beauty brands to take your skin to another level! Ready? Go and read more!
1. COSRX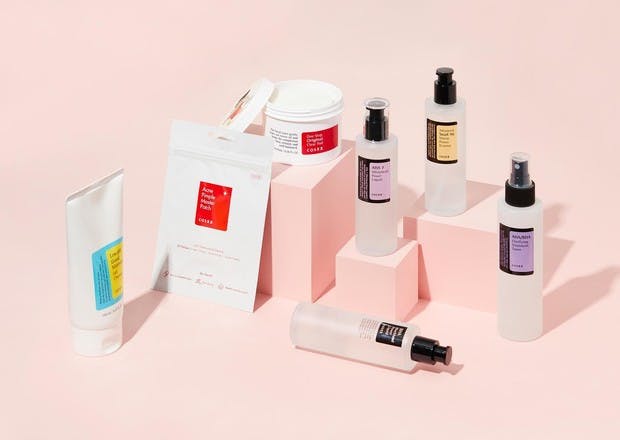 Photo: Global COSRX/Facebook

Founded in 2014, COSRX (Cosmetics + RX) is well-known for its ultra-simple packaging formulated with effective ingredients for all skin types. If you are a K-beauty enthusiast and love using chemical exfoliation, this is probably the best choice to try! Rather than physical exfoliation, they tend to focus more on producing chemical exfoliation which is ideal for you who have sensitive or acne-prone skin types. They also prefer to use fewer ingredients in its products, which isn't gonna make our skin feel heavy. Did you also know that COSRX products start at just under $5? Yup! Making it the most affordable Korean skincare brand.
2. Missha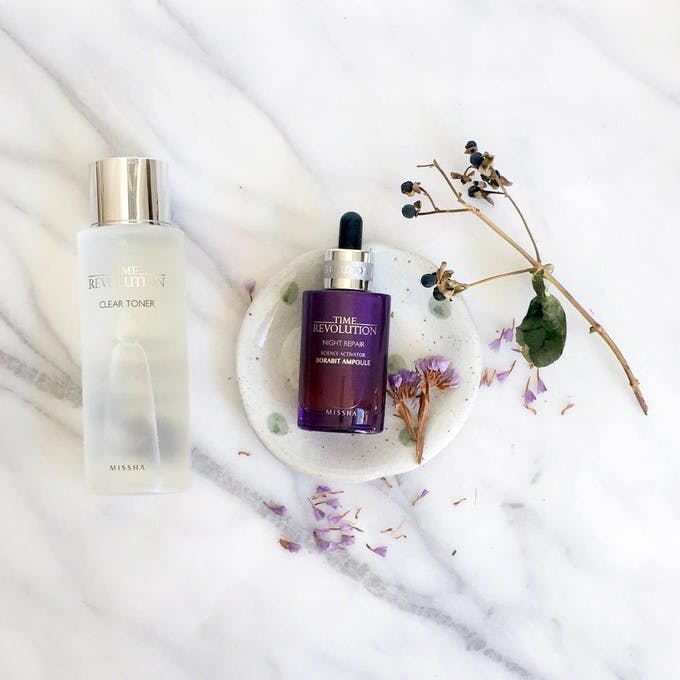 Photo: Missha/Facebook
Missha has been established since 2000, although at first they didn't get global attention until the launch of its Time Revolution First Treatment Essence (FTE for short). The product was said to be the duplicate of the famous SK-II Facial Treatment Essence with a cheaper and more affordable price. Not only is FTE amazing, but Missha has this famous line-up of base make-up formulated with natural ingredients. One of them is their BB Cream, which functions as primer, foundation, sunscreen, serum, and much more! Don't you want to try their products now?
3. Dear, Klairs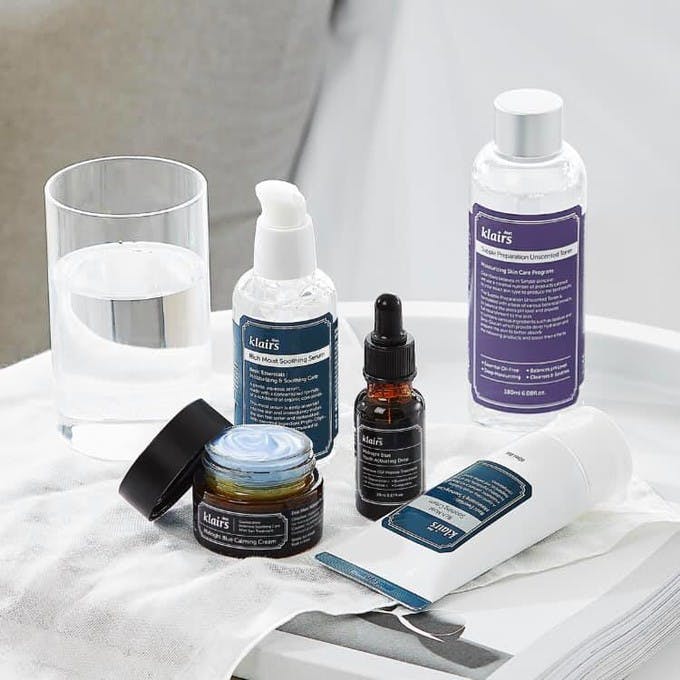 Photo: Dear, Klairs/Facebook

"Simple, but enough" . Their motto has caught so much attention from skin care enthusiasts. The company is known for its focus on keeping their products pure. So, if you are trying to stay away from colorants, alcohol, parabens, and artificial fragrances, Dear, Klairs is the best choice for you! One of the most popular items from this brand is Supple Preparation Facial Toner that has star-studded ingredients. It makes your skin hydrated, soothed and perfect for all skin types. Now, from the scale of 1 - 10, how much do you want to try this beauty brand?
4. Banila Co


Photo: Banila Co/Facebook
Their slogan is probably not new to you with "No-makeup Makeup" in many of their campaigns. The launching of Banila Co's Cleansing Balm Clean It Zero has changed many girls on how they remove their makeup. It's pretty rare for other skin care brands to produce this kind of cleansing balm, which dissolves even waterproof mascara and smells like heaven. Not to mention their makeup-line such as BB Cream, CC Cream, and Liquid Foundation that are composed by high quality green tea and herbs. Get your skin moisturized and oil-free by Banila Co now, or see our skincare hacks that you can start from today!
5. IOPE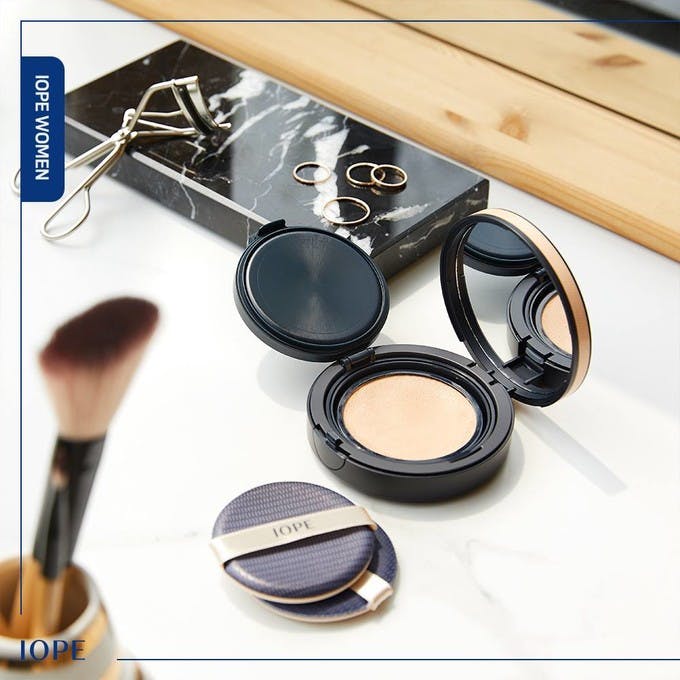 Photo: IOPE/Facebook
IOPE is also a very popular K-beauty brand and moderately priced compared to others. Launched in 1996, it is a functional cosmetic brand which based of researching on plant science using plant extracts and bio-technology to provide ideal skincare product for everyday-ideal skin condition. Its biggest claim to fame is its cushion compact, which contains BB cream and achieves a dewy, healthy look instead of the matte-look that is pretty popular in America. If you prefer a dewy-finish look, you would probably should buy IOPE's cushion compact then!
6. Etude House


Photo: Etude House/Facebook
This one is highly popular among teenage girls in their 20s. Their concept is "Princess" with mostly pink-themed packaging, girly, and lovely-looking. They have various kinds of cosmetics, such as base make-up, foundation, lip tint, and lip gloss. One of the most popular products from Etude House is Dear Darling Water Gel Tint (Ice Tint) which got so many positive reviews such as well-pigmented and and long-lasting. They also have skincare line from facial wash, toner, and even acne spot treatment. The price is also affordable for teenagers. Have you tried using Etude House product before? If you have, you would probably want to try Etude House Kit Kat Strawberry Tiramisu Palette as well to get an Instagram Worthy Make Up-Look!
7. Sulwhasoo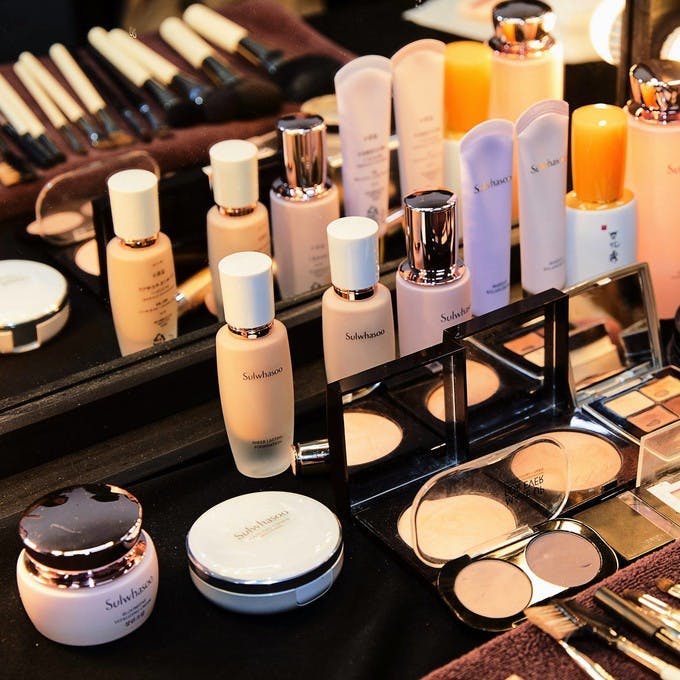 Photo: Sulwhasoo/Facebook
We put this on very last just in case if you get overwhelmed just by reading their brand name 😂 Well, if you happen to be independently wealthy or you want to buy the best that Korean skincare has to offer, Sulwhasoo is the answer. They put their effort into producing anti-aging makeup and skincare. Moreover, many women in their 40s and 50s who want their skin to be hydrated and glowing are saying great things about them. The ingredients vary from product to product, all contain polyphenols, antioxidants, and anti-carcinogenic agents. It's a highly recommended korean beauty brand!
That's all for the 7 best Korean beauty brands from us. Any thoughts on those brands? Or, do you have your own Top 7 K-Beauty products? Let us know in the comments below!
Keep up to date with all the latest Japanese beauty news coming straight from Japan by following us on Facebook, Instagram and Twitter!