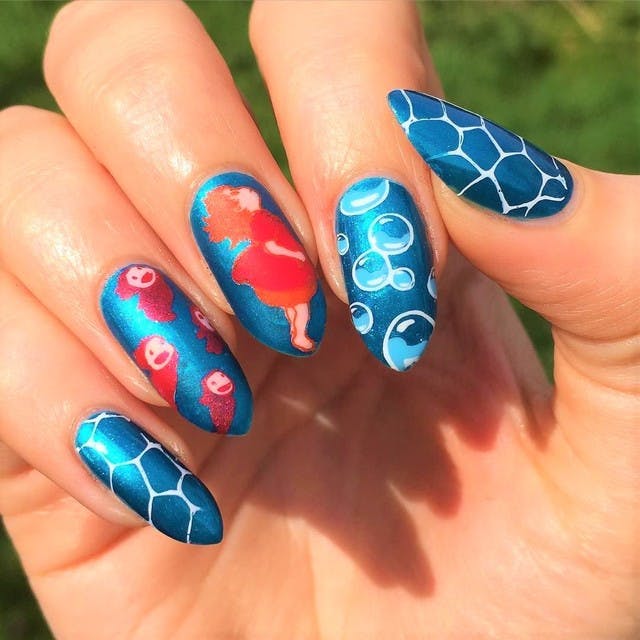 Who doesn't know about the world famout Studio Ghibli movies? From My Neighbor Totoro (1988) to From Spirited Away (2001) they all have a special place in our hearts, the touching plots never failing us to amaze even when we watch it all over again. We can find various kinds of merch related to Studio Ghibli movies in Japan. Not just that, but in the beauty area, we can show our love for Studio Ghibli movie with inspired nails art! There are plenty of nail salons in Japan that can provide you with the cutest nail art designs and they love to make the nail art directly inspired by Studio Ghibli movies. If you dare to try it out yourself you have to keep reading this! 
1. My Neighbor Totoro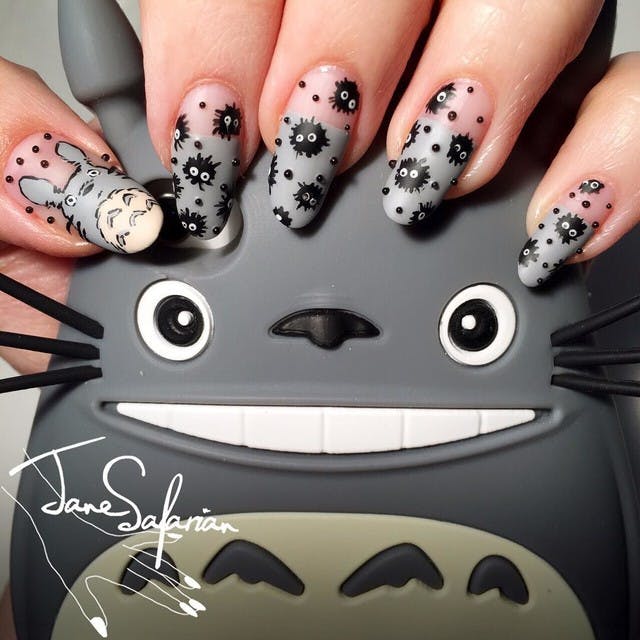 We can say that it is very easy to find Totoro nail art, as everybody loves this movie and adores Totoro! In the picture, we can see that they use Totoro and The Soot Sprites as the representative characters with grey, black and white colours. It will be the perfect match for a monochrome outfit! Credit to @janesafarian for the beautiful design!
2. Kiki's Delivery Service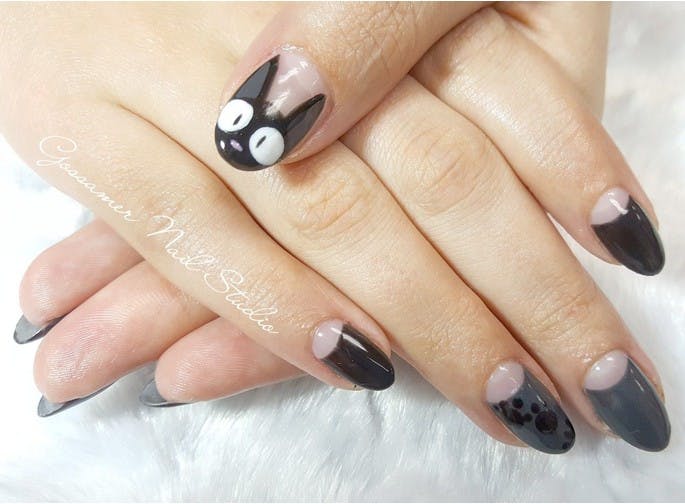 In the picture above you can see Jiji's face on it and it looks so cool and it will fit perfectly to every occasion, the colour is dominated with black and looks so gorgeous! Credit to Gossamer Nail Studio for creating these stunning nails!
3. Spirited Away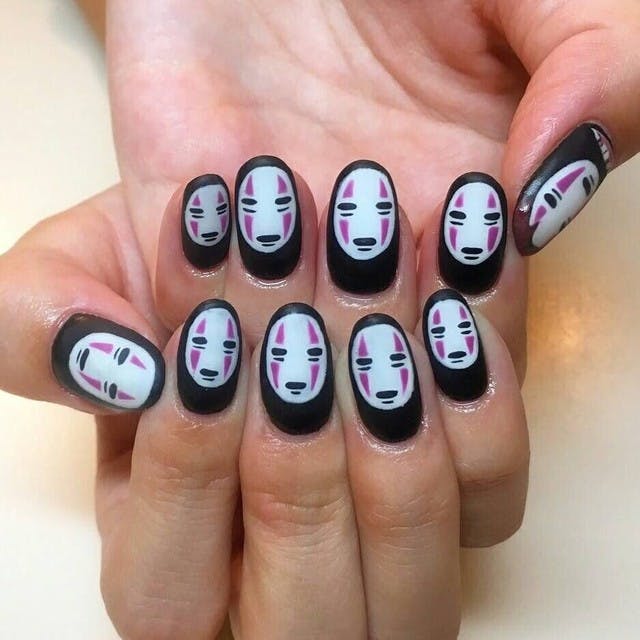 As for this nail art, the main character is No-face! We can definitely say he is a unique character that lingers to our head for a long time when we heard about Spirited Away. The colour looks so pretty and will be perfect to mix and match with your fashion. Credit to @laura_pomponnee for these spooky guys!
4. Princess Mononoke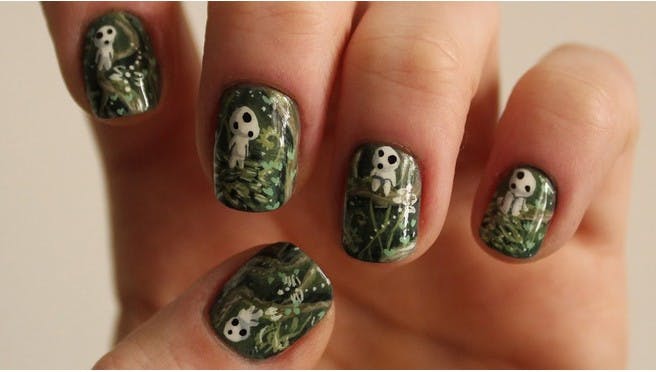 The spirits of the forest are ready to protect you with these amazing nails featuring the cute and mysterious Kodama from Princess Mononoke! The greens really bring out the feeling of a deep, enchanted forest! Credit to @miniaturemasterpieces for this creation!
Ready to try it out, guys? We know they all cute and pretty! There are more of them that you can try and look after!
You can save this inspired nails art picture to be made for your nails! It will be fun and exciting, we've found an amazing tutorial that you can follow here if you decided to try it out yourself, but if you want to go to nails salon in Japan you can find the store here.
Fun Fact! Don't worry if you still don't have time to do the nails art to nails salon or by yourself you can put them Japanese nails sticker. And don't forget to note this before you do the Japanese nails art, and you also can try this quiz as well to know what Japanese Nail Design Are You?
Don't forget to comment down below, what nail art inspired that we have to share it with you next, and let us know what Studio Ghibli inspired nails art that you want to try!
Keep up to date with all the latest Japanese beauty news coming straight from Japan by following us on Facebook, Instagram and Twitter!