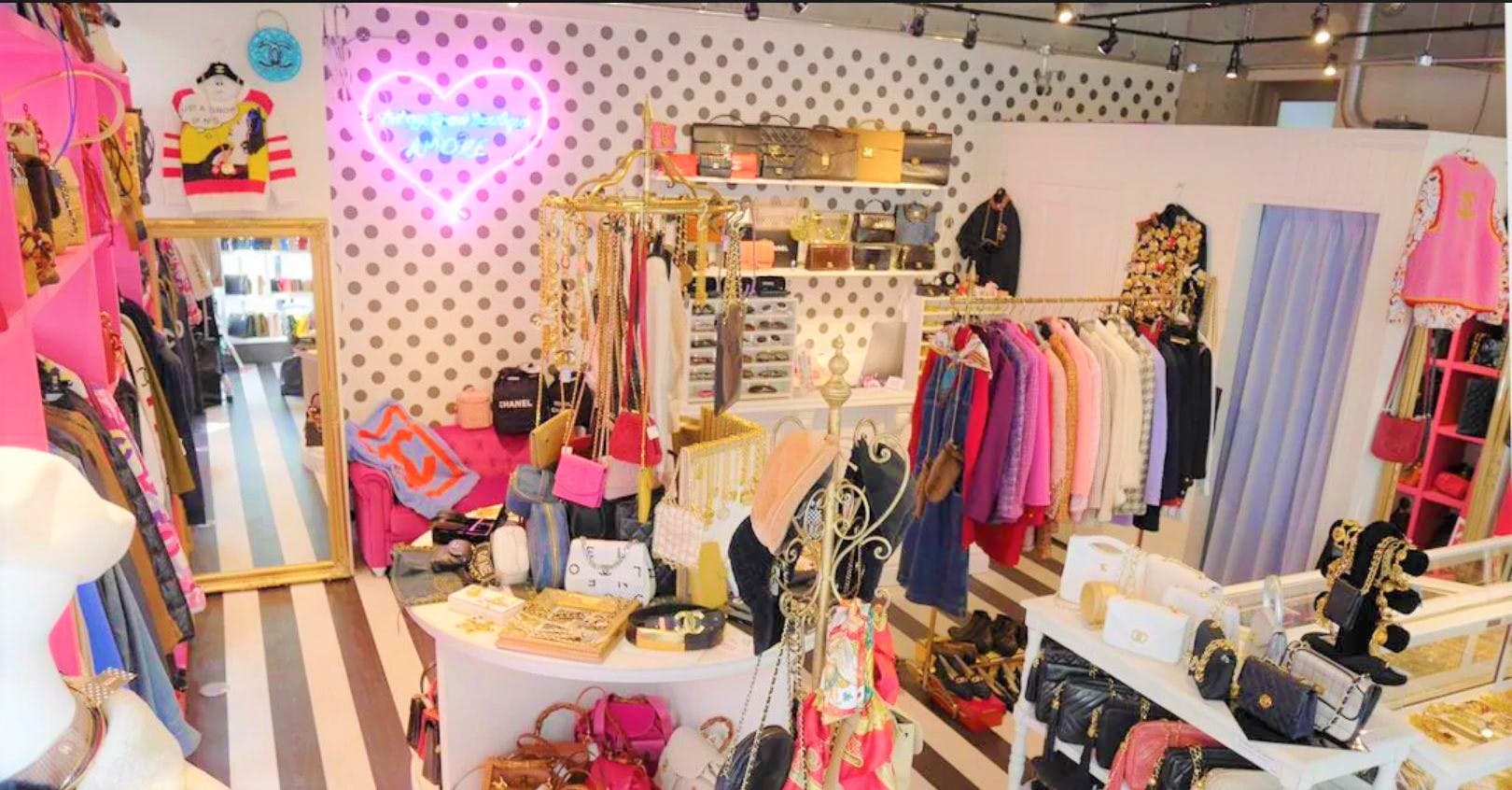 Fashion is serious business, as I'm sure you'll agree, which is why you should always be on the lookout for a great deal! Of course, Tokyo is a hub of global fashion, with anything from high end luxury name brands to ultra-cheap clothes that still look amazing! While it would be amazing to have the budget to buy whatever cute item you see, not everyone has a bottomless wallet sadly. (⋟﹏⋞) That's why we're here to share with you 6 of our most recommended places to buy amazing clothes on a budget! 3 unique shops and 3 you should be able to find in multiple locations. So, here we go!
1. Kinji Used Clothing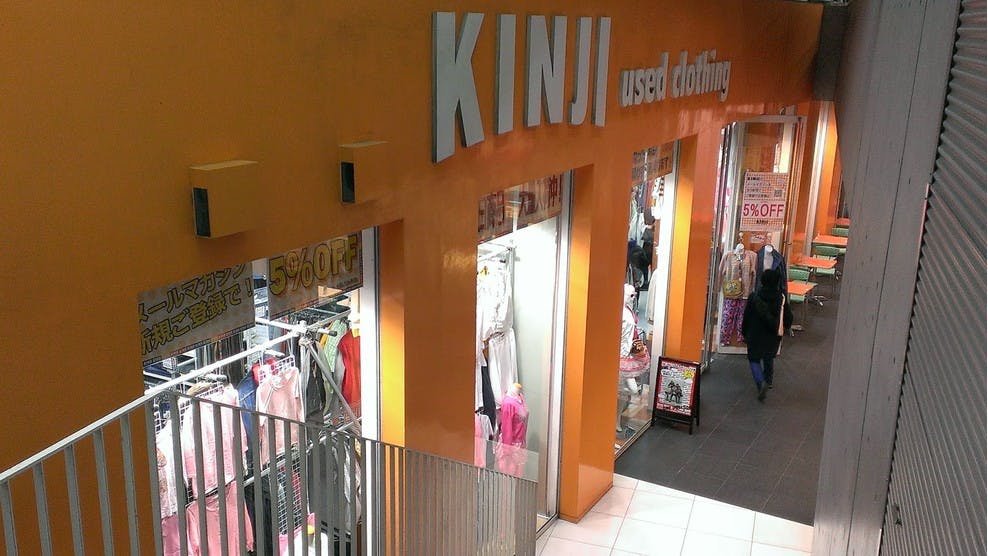 We're starting off with a great selection here located in the fashionista paradise, Harajuku! This interesting building is packed full of amazing and potentially rare vintage items and they helpfully categorize by both brand and style, so you can start searching immediately for your favourite brands! You might find a rare Christian Dior dress with tags still attached or maybe some expensive branded sports goods such as Puma/Nike etc for well under half price! Of course, as with everything on this list, sizes and selection will vary but on the whole, clothes here cost between 1000 – 5000 yen. Not too bad!
2. Sevens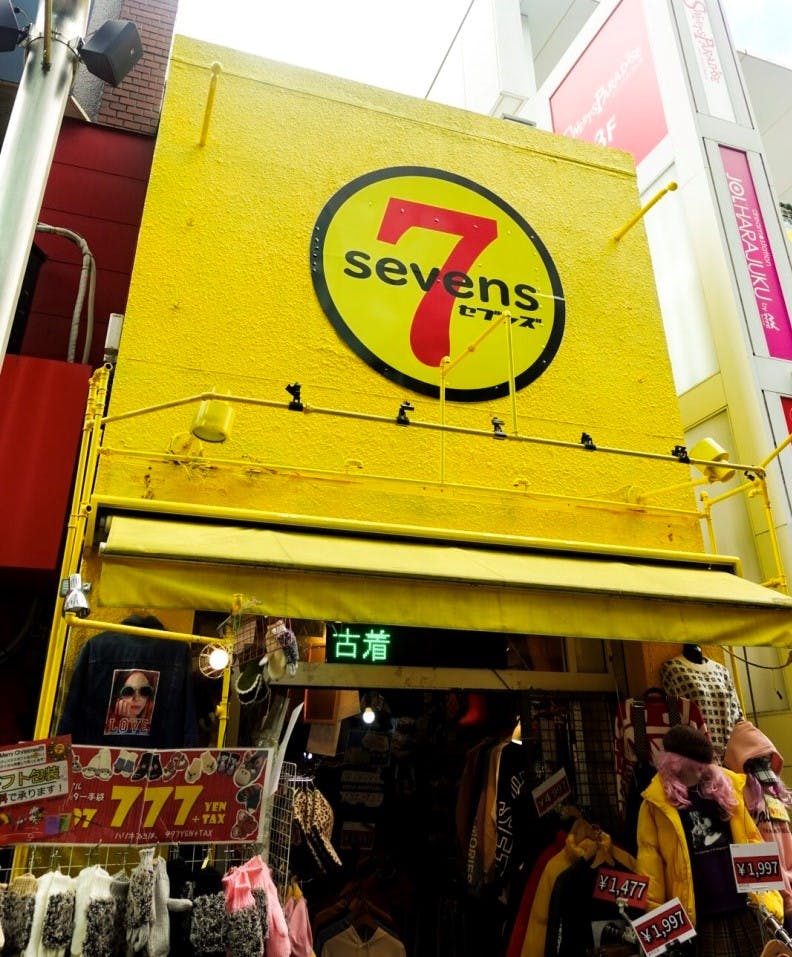 This store is a must-go to place for those searching for super cute, girly fashion. Most of the stock revolves around this kind of image. Bright colours and animal print are everywhere here and you can even find some character related goods, although it might not always be super Japanese feeling if that's more what you're after. Clothes from Sevens tend to cost between just under 1000 – 4000 yen, so you might be lucky to snatch up a great deal!
3. Harajuku Chicago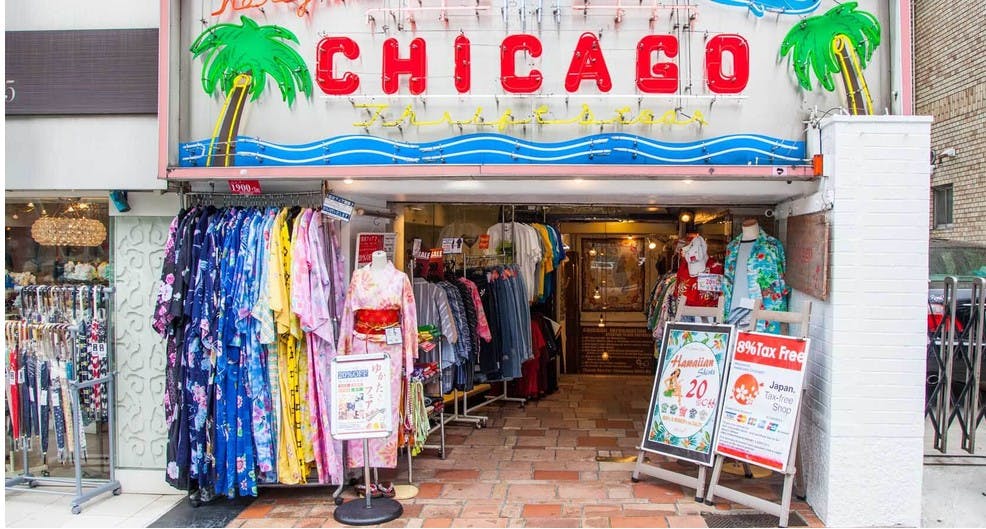 Another Harajuku based shop here, located conveniently just outside of the train station. If you're looking for something more authentically Japanese at a great price then this is the one for you! A little more expensive at between 6000-10000 yen, it's still more than worth it when you consider the stunning kimonos you can get here at a fraction of the price, you'd pay for something similar elsewhere. Well worth a look at least!
4. Uniqlo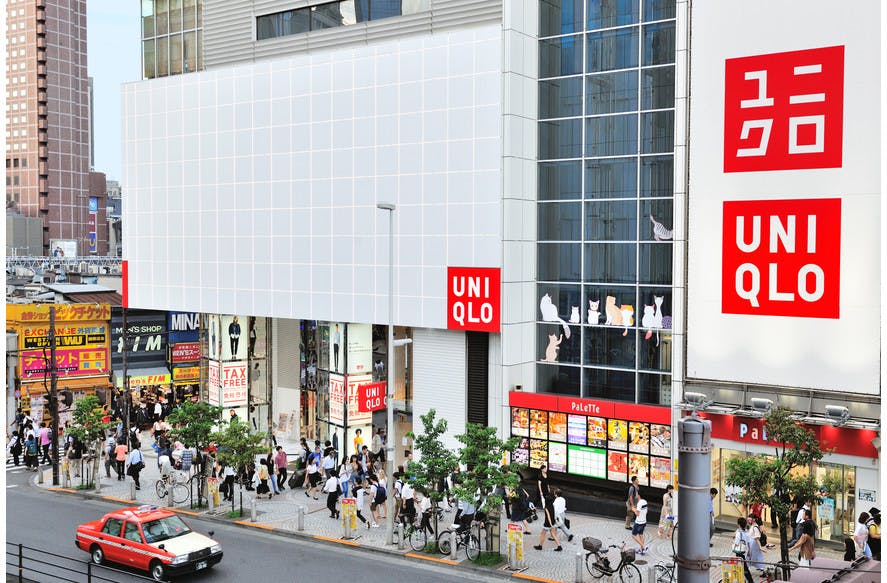 This one is known worldwide, so it shouldn't be much of a surprise, but Uniqlo is one of the most recommended franchise shops with multiple locations not just in Japan but worldwide. Known for both their cheap cost but quality, the items you find here might not always be exciting or set you apart from the crowd. But if you just want to bulk up the basics of your wardrobe then this is your shop! Prices range from just a few hundred yen upwards.
5. Mode Off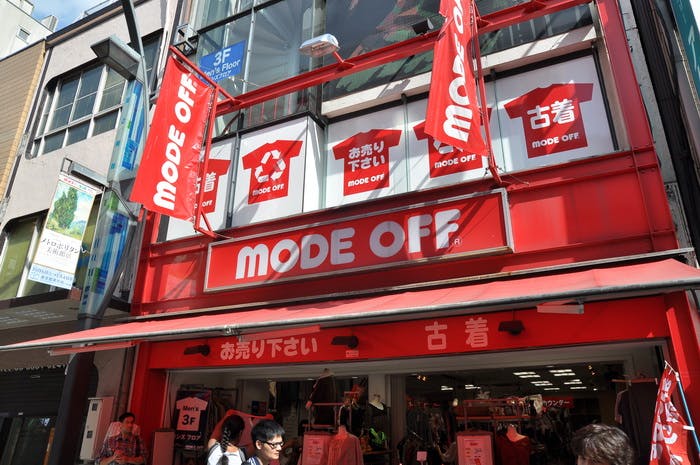 Another highly recommended chain shop is Mode Off, from a franchise of second hand shops that also consist of stores such as Book Off (Books, Manga, CDs etc), Hobby Off (Character Goods, Hobby Sets etc) and Hard Off (No laughing...! This one deals in hardware of various kinds). Mode Off specifically though specialises in second hand clothing seperated out into Mens, Womens and a 300-yen section. The variety here depends largely on the location of the store and what people trade in, but depending on the area you may find higher end, designer goods than others! Definitely worth checking out at least!
6. Treasure Factory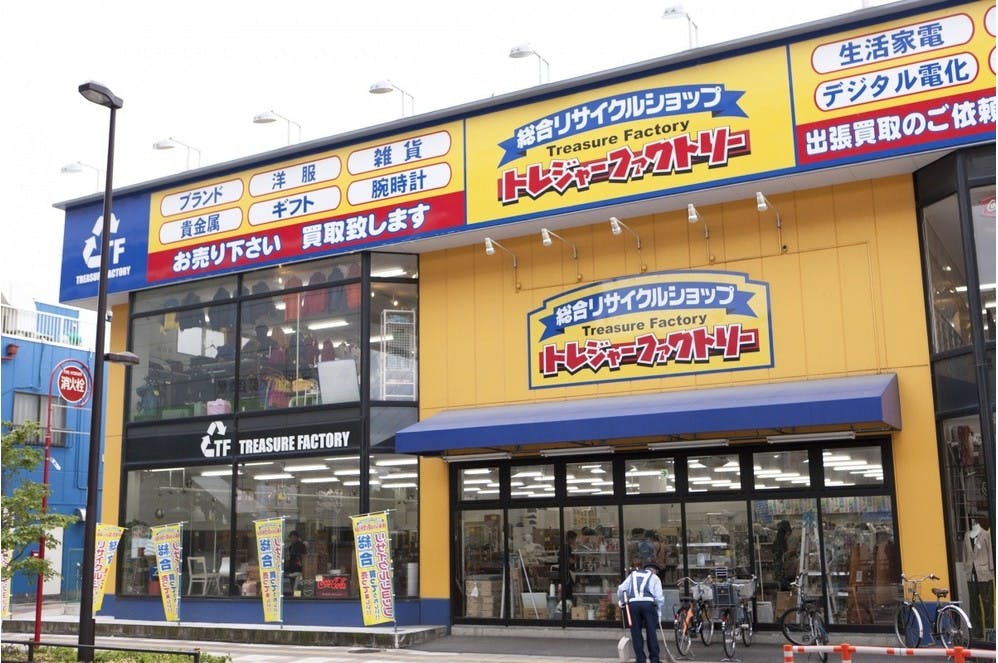 This shop is similar to Mode Off, however in most locations you can also find other items for sale such as kitchen goods, living goods and almost anything you could think of! Much like Mode Off, this store is set up to display Womens, Mens, Childrens goods as well as bags and shoes. Once more the variety and quality can vary depending on the area and trade ins, but this place can serve as a one-stop-shop for all your cheap, thrifty needs!
There are a lot of other unique places to shop for second hand thrift stores, especially in Harajuku but these are just a few we'd recommend. Do you guys do a lot of thrifty, deal hunting shopping or are you always down to drop some money on an outfit you want? What was the best deal you've ever bought? Let us know in the comments below, we want to hear from you! (•ө•)♡
Keep up to date with all the latest Japanese beauty news coming straight from Japan by following us on Facebook, Instagram and Twitter!