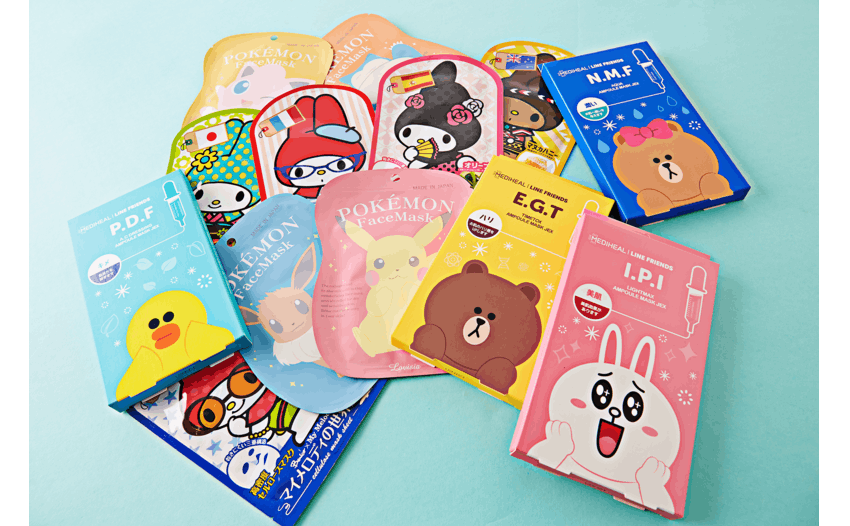 To make your face look flawless every day I'm sure you know a LOT of effort is required ╮(╯∀╰)╭. Besides the skin care routine that's a must on a daily basis, if you want truly flawless skin you should use a mask twice a week to make it absolutely perfect! There are plenty of masks out there to choose from, from a clay mask, mud masks, and so many sheet masks with a rainbow of different nourishing ingredients! For a simple, quick option though, most people choose the regular sheet mask to get that skin glowing.
Sheet masks are the simplest to use, just simply open the packet and slip the sheet mask gently your face until everything is covered. Just wait around 10-15 minutes and BAM! You can feel the difference almost instantly! (♥ω♥*) Usually, we love pamper ourselves before a special occasion by using one the night before to make your face look glowing, dewy and hydrated! Want some suggestions of some of the best (and cutest!) masks out there though? Look no further! We've chosen our top 9 cutest sheet masks from Japan and Korea to make your skincare routine more fun! Here we go…!
1. Pure Smile Dog (Japan)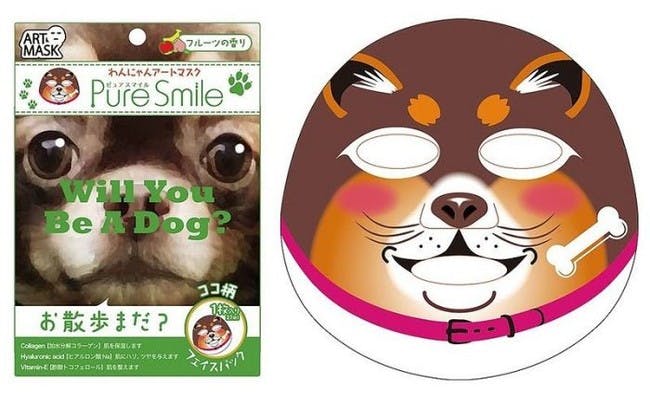 Pure Smile is perhaps one of the most famous and well known of the sheet mask brands in Japan. With literally hundreds of varieties to choose from, they also have plenty of themed masks, one of which is this Pet edition (Dog). For dry skin, using this mask will rehydrate your skin and instantly give a more plump and firmer look. Fans of dogs will enjoy this even more, who wouldn't like to look like a cute pup. Bow wow~!
2. Holika Holika Gudetama (Korea)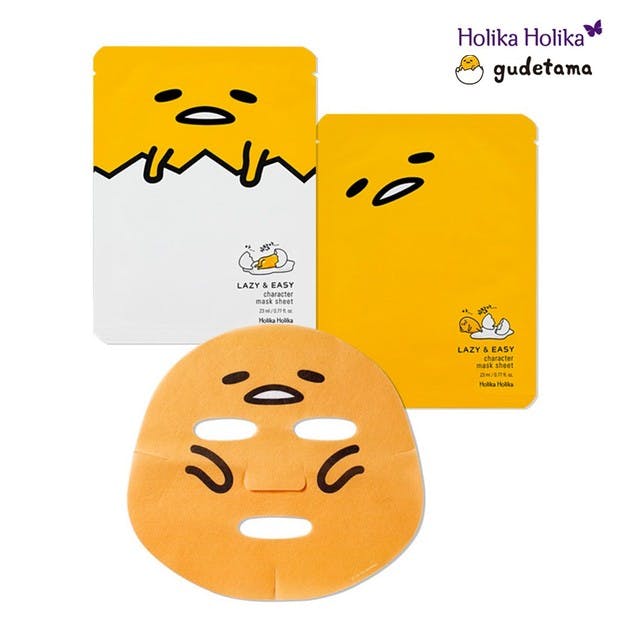 Here comes the lazy team! Korea made this Gudetama sheet mask that makes any lazy person feel happy through the sheer chill of Gudetama. The benefit of this specific mask sheet is to restore the balance of tired skin containing all the usual essential vitamins and… egg yolks? Hmm, seems like for once the lazy gudetama is working hard to help you look your best!
3.Pikachu Face Mask (Umbreon & Espeon Cosmetics) (Japan JH)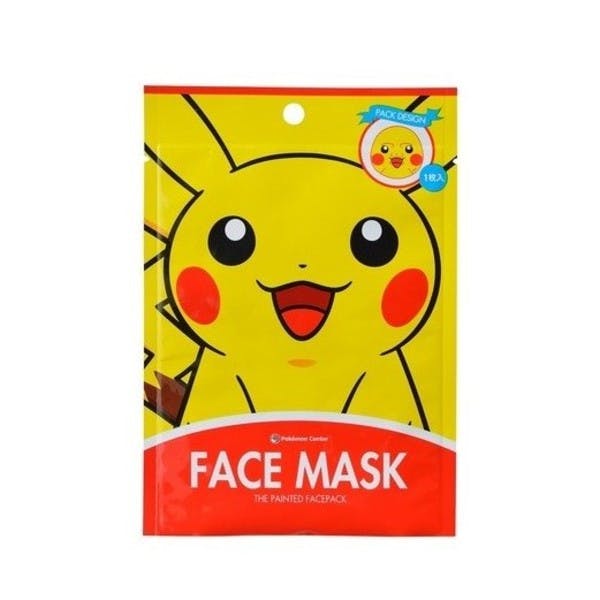 Gudetama isn't the only one working hard to help you perfect your skincare routine. Pikachu also wants to give you a treat too! Unfortunately, his little paws can only do so much, so he's brought you this handy mask to make you feel like you've just had a mini spa treatment in your own home! Pika-chuuuuu~!
If you like the look of this adorable fellow, you can always pick it up at Japan Haul too! (・ω<)☆
4. MediHeal Line Friends Face Mask (Korea JH)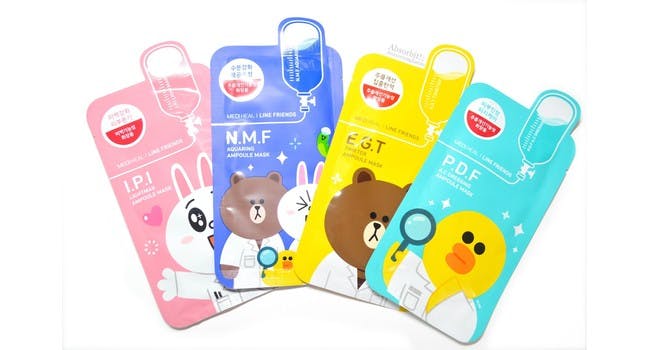 MediHeal is a Korean skincare brand founded by Korean Beauty School in Seoul University, so of course they wanted to release a facial mask that would be the best for your skin. Even better than that is that they use Line characters to hook you in! Many satisfied customers say they initially bought this item because of the sweet packaging but stayed for the benefits they felt after using these nourishing masks.
If you're interested in giving them a try, why not pick up a couple on Japan Haul now?
5. Berrisom Sheet Mask Peking Opera (Korea JH)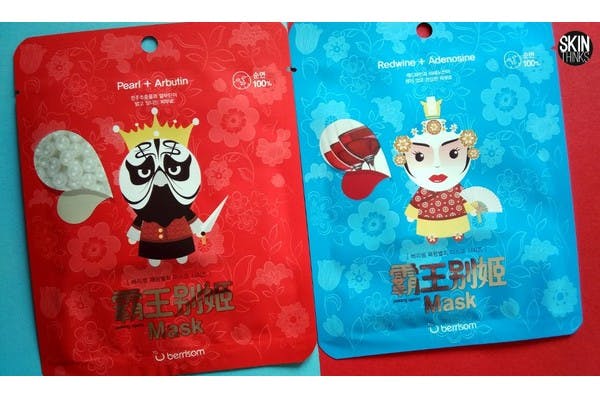 This one is a unique mask from Korea that is inspired by the famous Chinese Peking Opera group! They have two types with different ingredients, depending on your needs (or how you feel!). For the Queen we have red wine and adenosine whilst the King mask contains Pearl and arbutin. The Queen mask works on improving skin elasticity, radiance & hydration whereas the King mask is said to improve the brightening of your skin, treating blemishes & hydration. Well? Are you feeling like a King or a Queen today? (☆ω☆*)
Pro tip: You can also pick these up on Japan Haul now too!
6. Chara Chan Mask Collection Sailor Moon Sheet Mask (Japan)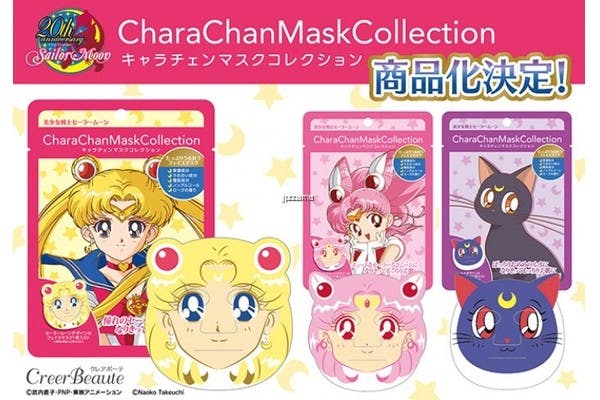 Ready to feel nostalgic about our favourite Sailor Guardians we watched growing up? Chara Chan Mask Collection released these kawaii Sailor Moon themed sheet masks that are sure to "Moon Prism" transform you into one of your favourite celestial guardians! With 3 types of masks to choose from between the classic Sailor Moon, cutie Sailor Chibi Moon, or the lovely Luna the cat, why not try them all?!
7. Tony Molly Pokemon Sheet Mask (Korea)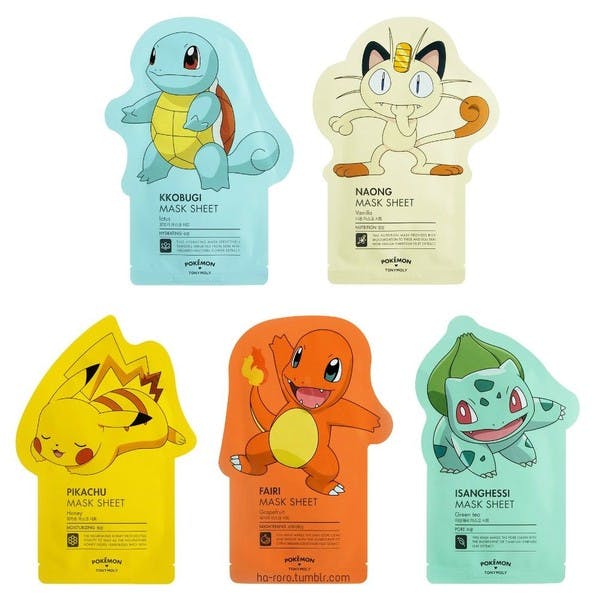 Tony Molly is a pretty well known and trusted Korean skincare and makeup brand that always use unique and cute concepts in their product designs. So it's only natural that they would eventually produce some kawaii Pokemon sheet masks that any true Pokemon lover wouldn't be able to resist. Each product has a different benefit not to mention a different delicious scent, so make sure to choose the one that fits you the best!
8. The Face Shop Little Friends Sheet Mask (Korea)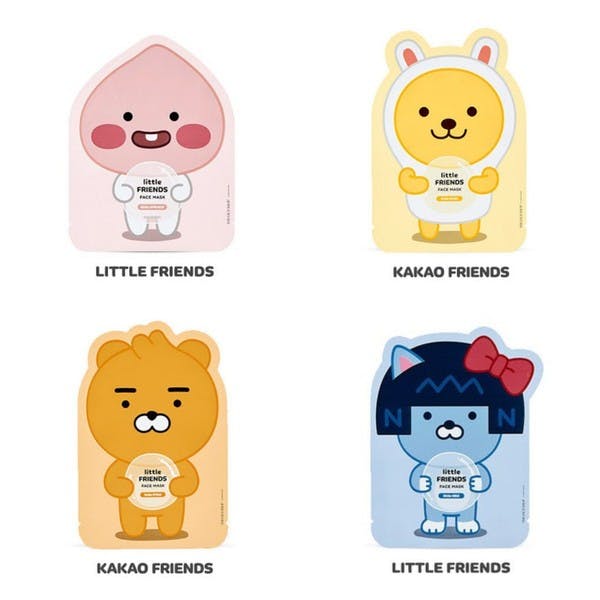 The Korean brand Face Shop created this collaboration with Kakaotalk to design these charming sheet masks. Each mask is designed to give you the face of each of these fabulous friends, so depending on your mood you could look like Little Ryan or Little Neo if you wanted! Of course, each mask has different vitamins and benefits too, so if you love all these cute companions you can always pick based on what your skin needs most!
9. Isshin-Do Design Face Packs-Chibi Maruko Chan (Japan)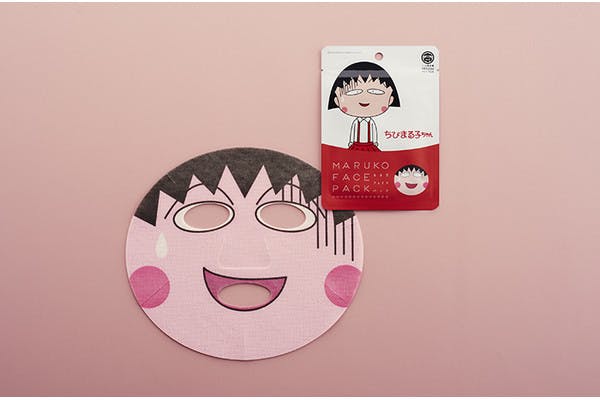 Isshin-Do is famous for making unique, artistically designed face masks. They even make some specifically for children! Even though they have more than enough characters to choose from, we picked Chibi Maruko Chan this time, because who can't resist that face! Why not even use this one as a unique cosplay item?
So are you feeling like mixing up your skincare routine a little? Don't forget to only use the sheet mask after your face after you've washed a bit! For extra value, use the extra essence left in the packet on your hands and body, so not only your face, but the rest of you can feel refreshed and nourished! Which is your favourite mask so far? Is there character mask you'd love to wear? Let us know down below!
Keep up to date with all the latest Japanese beauty news coming straight from Japan by following us on Facebook, Instagram and Twitter!