From the Japanese face masks to the protective face mask to prevent the spread of the virus Japan is popular for both trends.
When I talk about face masks the first thing that comes Japanese facial sheet masks are very popular and an integral part of the Japanese beauty and skincare routine. One might even get carried away by the variety of products available in the market. From dry skin to sensitive skin, there are a variety of options available to suit different skin types and concerns as per your age. Japanese masks are famous for their collagen, Hyaluronic acid and other beauty ingredients that are infused in these sheet masks. 
But of late, the mask that has taken away all the limelight is the protective face mask. The COVID 19 pandemic has made protective masks mandatory across the globe. Though protective masks were not very new for the Japanese people. It is customary in Japan to use protective masks during winter and spring to prevent cold, flu and hay fever and to prevent spreading them to others around you. But with the increase in COVID infections around the world for more than a year, masks are no more a seasonal choice but wearing a mask has become mandatory. People would normally use disposable, non-woven materials masks to prevent such pollen allergies or flu. 
In the first few months while COVID infections were spreading rapidly around the globe governments had to impose lockdowns across several nations. The fashion and the makeup industry noticed a major dip in sales during the period. Soon, most of the fashion giants decided to make a quick shift. Keeping in mind the need of the hour different clothing and fashion brands started producing fashionable masks. Some even produced masks matching with the clothing designs. 
From printed cloth masks, pastel sponge masks to surgical masks, everything is in fashion in Japan. When you go out on the street the mask fashion will definitely make you think how creative and passionate the Japanese can be. The latest mask trend that's getting very popular in Japan is the printed surgical mask. It's proof that the Japanese people are serious about both hygiene and fashion. They would not trade any of these factors for the other. 
Fancy Medical Grade Masks
Various studies suggested that cloth and sponge masks were less effective than surgical or medical masks when it comes to the COVID infection spread. While the cloth, sponge and other fancy masks looked more fashionable, studies suggested that they were less effective in the case of Corona. But the Japanese people would never compromise with fashion. Thus, the new trend with printed, block color or tie-dye surgical masks came into being in early 2021. These masks come in various shades and cute prints. It can be seen in almost every store across Japan. It comes in both small and large packs. In the small package, you get 5-7 pieces with prices ranging from 250 yen to 500 yen depending on the size, colour and prints.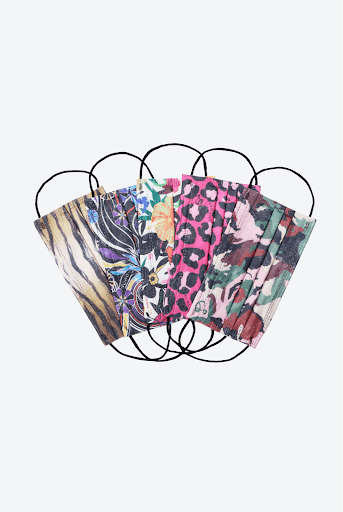 Sasaya Kimono Textile Mask
Kimono specialist Sasaya started making masks out of the beautiful and elegant kimono material. These masks are handmade by the artisans featuring an outer layer that has 60% of silver thread that the company claims is an antibacterial property. These masks are highly breathable and have adjustable ear loops. They come in different colors and sizes for men and women. The price range for these masks varies from 3850 yen to 4400 yen.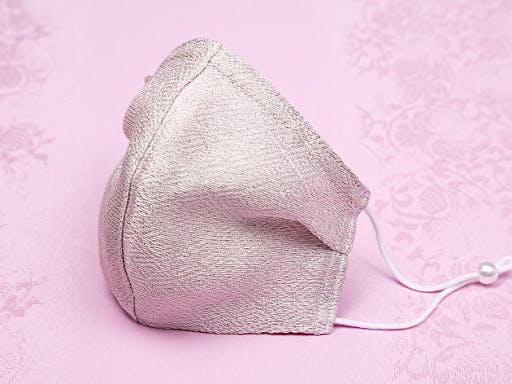 Snidel Silk Mask
Womenswear brand Snidel came up with these luxurious masks that are made from 100% silk. These masks have a super soft texture featuring a hidden nose clip on top to help the mask fit properly to your nose. The mask comes with a pouch that can be used to keep the mask safe while not in use. The masks retail for 2900 yen each.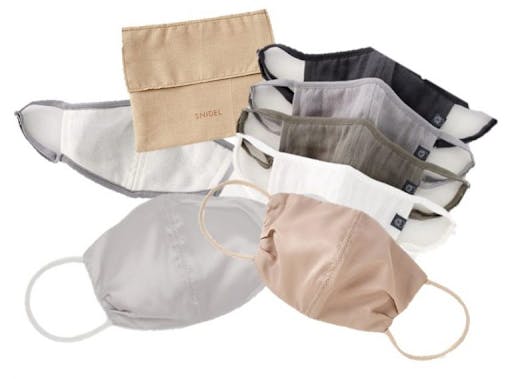 Washi Paper Mask 
These are reusable face masks made from traditional Japanese Washi paper. It goes perfectly with traditional Japanese wear like kimono or yukata. This Brand new mask collection was released by Japanese textile maker Takebe. The masks are composed of a three-layer structure that uses both washi paper and polyester for a comfortable fit that's also resilient to moisture. The middle layer of the mask is made of a material that has an antibacterial and deodorising effect, which makes it even more useful, especially during Japan's hot summer months. Each face mask costs 1,980 yen.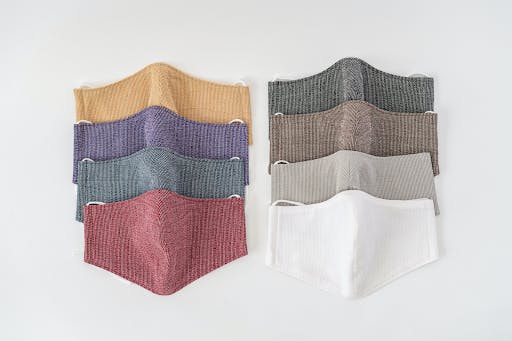 Gyoza-Shaped Mask 
Gyoza is dumplings filled with ground meat and vegetables. These dumplings are made of thin dough. These masks made of 100% cotton resemble the oval-shaped dumpling pointed at both edges. These masks come in two different sizes: medium and large. It comes in two different colors as well including a pale beige and a deep brown color. The prices range from 980 yen each.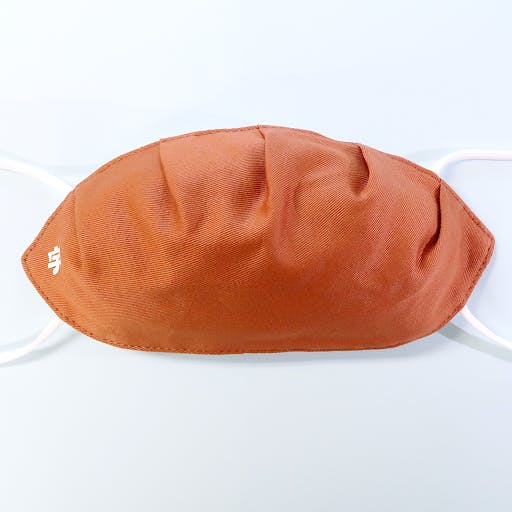 Felissimo Mask Snood
This snood mask has a long scarf that gives you great coverage from above your nose to your neck. It is designed to help prevent hay fever and allergies, but it also doubles as a great quarantine face mask that helps keep your neck warm. The cotton blend material is UV resistant and features a silk inner lining for extra comfort. It costs ¥1,870 per piece in Japan.