It is no shocker that Etude House is one of our favorite Korean cosmetic brands here at No Make No Life! Their unique and adorable packaging is always innovative and we appreciate that when it comes to the actually quality of the cosmetics, they never fail to impress us. Also, it is hard beat the affordable price point! Because we love this brand so much we have featured Etude House is several blogs such as 10 Beauty Products Inspired by Foods, 3 Korean Beauty Brands You Need To Know and Etude House x Kit Kat Mini Eyeshadow Kits. Because we are clearly obsessed with their brand, we decided to share our top 10 beauty products you need to try from Etude House!
1. Look at my Eyes Eyeshadow 500 ¥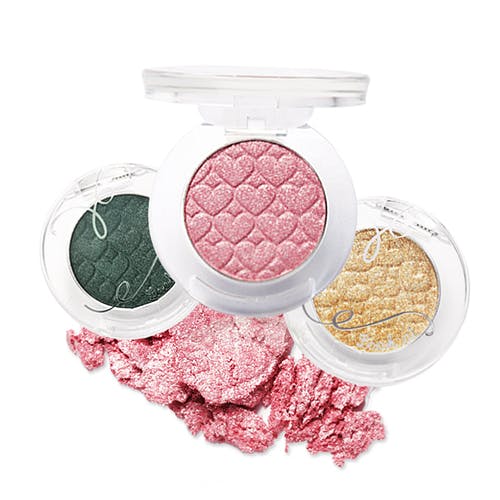 These eyeshadows blew us away with their formulation and color selection. We were literally screaming "WOWZAZ!" to every single shade we swatched in the store because the pigmentation was so strong! They add the perfect amount of shimmer to your eyes and have shades to suit every eye color!
2. Jelly Moose Cheek 1,188 ¥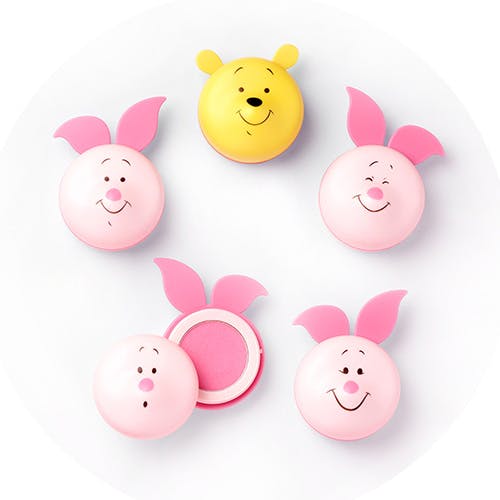 If you don't think this packaging is adorable you are soulless. But even if you aren't a fan of the insanely cute Piglet and Winnie casing, the blush itself is incredible! It has a really interesting jelly-mouse texture and can easily be applied with your fingers, sponge, or brush!
3. Therapy Air Mask Sheets 160 ¥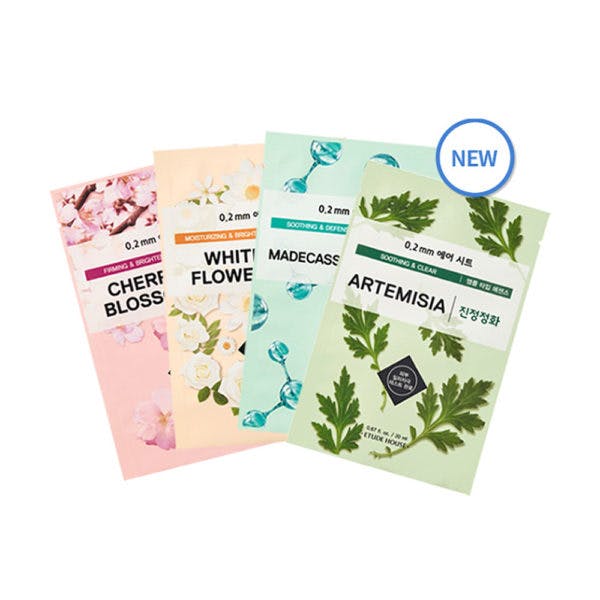 Sheet masks are a must have in Korean and Japanese skincare routines these days. These sheet masks are soothing enough to be used on a daily basis because they are hypoallergenic and contain calming ingredients such as aloe and green tea! I can really feel the formula penetrate my skin because after we use the mask my face feels so soft I'm scared it's gonna fall right off. If that isn't a sign of a good sheet mask I don't know what is!
4. Dear Darling Water Gel Tint 756 ¥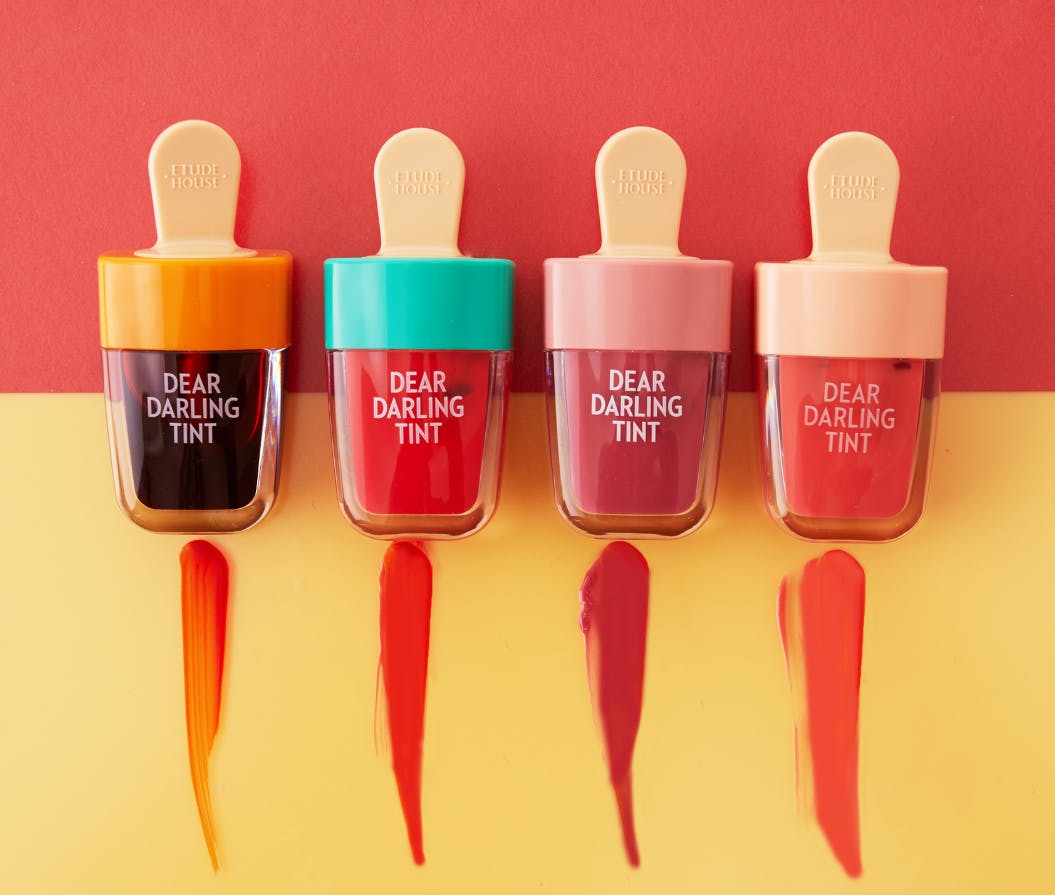 This is a classic favorite here at No Make No Life! Everyone we have every recommended this to falls in love with the product because of the unbeatable color pay off and long lasting power of this lip tint! It lasts all day so you don't have to keep reapplying every hour. It's a wonderful low maintenance product and also the packaging just makes us so darn happy. You done it again Etude House!
5. Double Lasting Foundation 2,160 ¥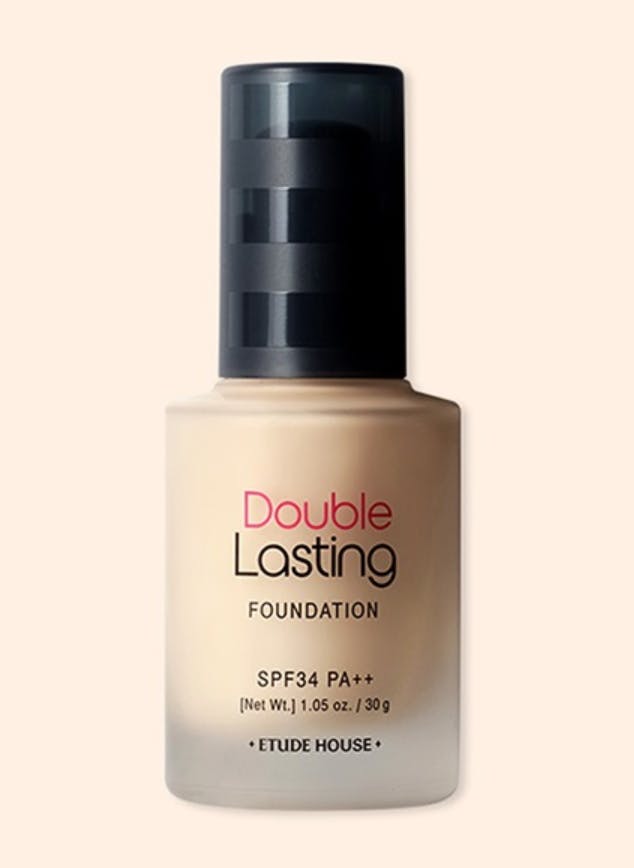 This foundation is the real deal! It claims to be full coverage, lasts 24 hours, 12 different shades and has "magnet-like adherence" so it stays locked onto the skin. It leaves a natural matte finish and can withstand all weather conditions!
6. Mirror Holic Liquid Eyes 1,350 ¥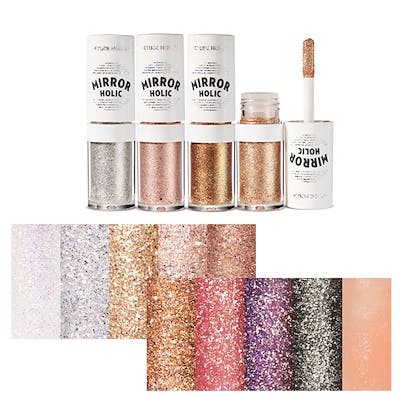 Who doesn't love the look of excessive glitter all over your eyelids? These liquid eye shadows are packed with sparkle and the pigmentation is to die for! The products applies so seamlessly and can easily be blended out with your fingers. The perfect touch of shine and color, it adds an extra twinkle to your eyes!
7. ACC Patch 251 ¥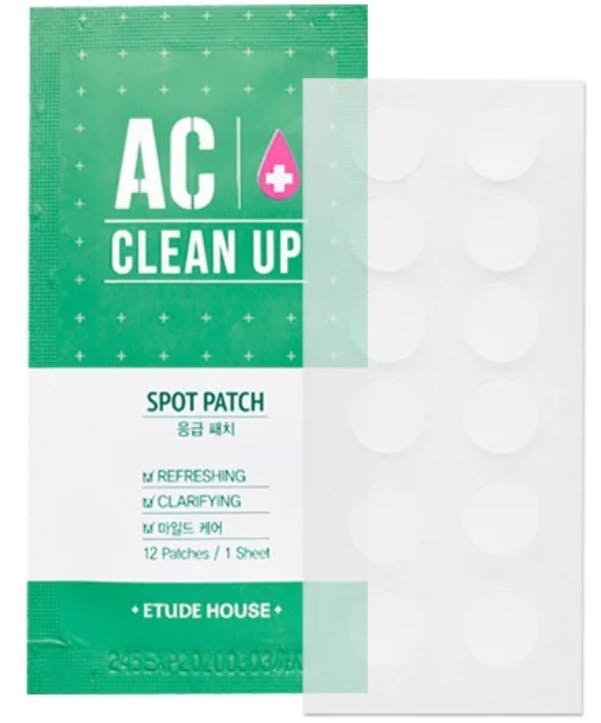 These have been absolute life savers in emergency situations! You know the ones I'm talking about- those pesky zits that pop up right before an important occasion? It is all too familiar... Luckily, these ACC Patches actually WORK and reduce the size of pimples overnight! There have been several acne patches pop up in the asian cosmetic world but these are by far the most effective!
8. Drawing Show Brush Liner 1,200 ¥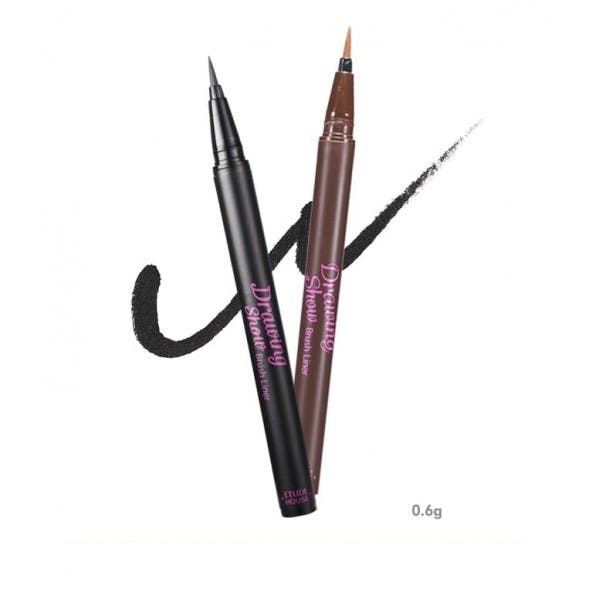 This eyeliner doesn't smudge, stays put all day, and has amazing color pay off! What else could you ask for in an eyeliner? The felt tip applicator makes it easy to glide on and create thin and thick lines alike!
9. Play Nails 350 ¥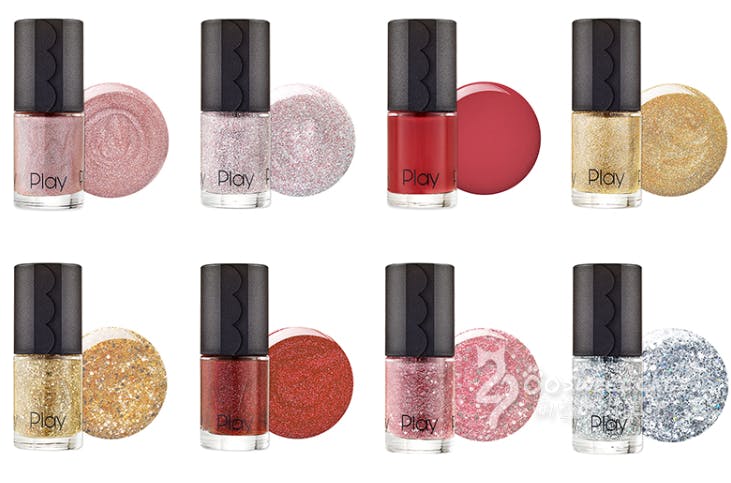 The color range for these nail polishes are amazing! Every time we go into the Etude House store this is the first section I run over to. Even after one coat of the polish the color pay off ridiculous and they gave a variety of finishes from glossy, shimmer, to glitter! Also, they are only 350 ¥ so they make it too easy to build up collection!
10. Missing You Hand Cream 630 ¥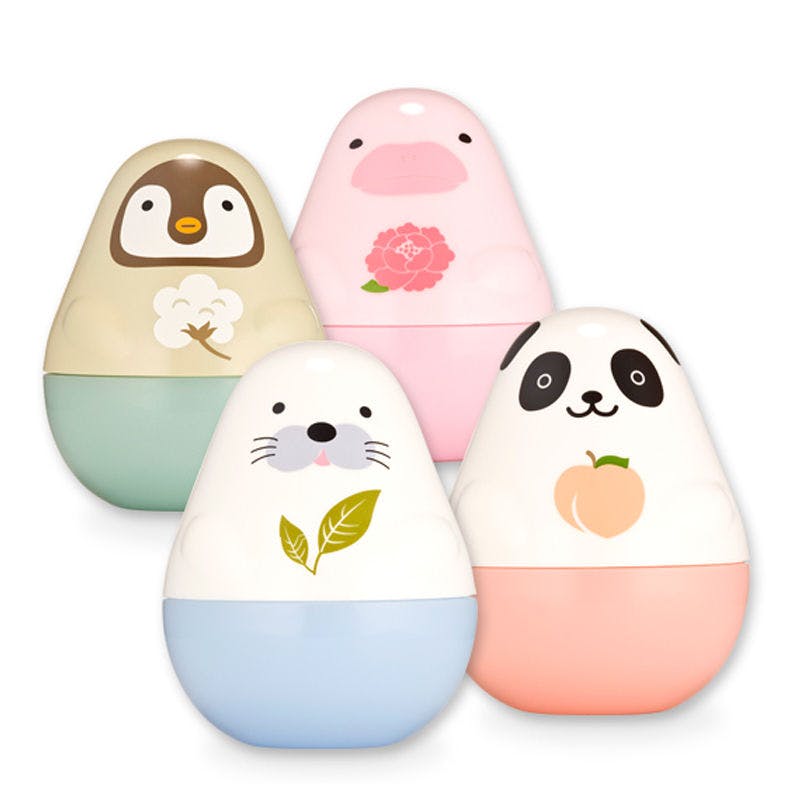 First of all, let's please take a moment to appreciate the cutest hand cream packaging ever imaginable. This hypoallergenic hand cream contains organic shea butter and olive oil to soothe rough skin and provide moisture. It also simply smells fantastic, it makes me my heart sing every time I reapply it!
What are your favorite products from Etude House? Let us know in the comments!
Keep up to date with all the latest Japanese beauty news coming straight from Japan by following us on Facebook, Instagram and Twitter!
Want to get a FREE Japanese beauty subscription box? Check out how to get one here!