With the spooky season being over a month away it's the perfect time to start thinking about a Halloween costume! Tired of the usual vampire, witch or werewolf costume? Take inspiration from girls (and guys) in Japan! Every year hundreds of people dress up and roam the streets of Shibuya at night to scare, befriend and mostly drink with others. Get ready for some Halloween costume ideas straight from Japan!
1. Zombie Sailor Scouts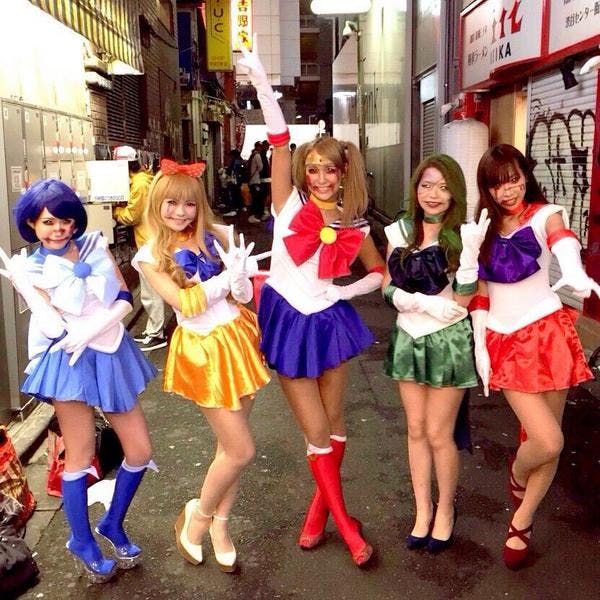 What would happen to the world if our beloved heroines, the Sailor Scouts would turn into zombies? We love how these girls look cute but scary at the same time! Do you think you could get your girl gang to dress up with you this Halloween?
2. Sexy Pikachu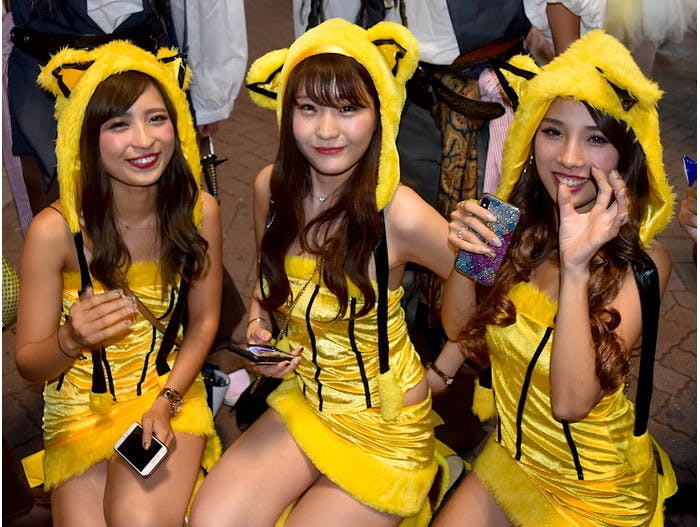 Even if you're not a horror fan there are still plenty of not so bloody or creepy costumes for you to enjoy. Undeniably Pikachu is the cutest Pokemon and easily recognizeable too! Wear a furry ear hat, a sexy yellow dress and don't forget to wear a lot of red blush to complete your sexy Pikachu look!
3. Kiki the cute Studio Ghibli witch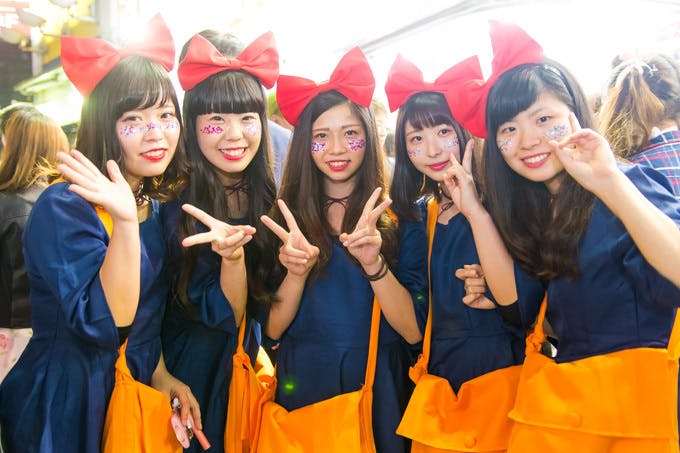 Is the Pikachu costume too sexy for you? Maybe the cute witch Kiki is a better option for you! Those who are familiar with Studio Ghibli movies must have heard of the classic Kiki's Delivery Service about a young but smart witch Kiki who's never seen without her big red hair ribbon, navy-colored dress and orange bag.
4. Cute Starbucks girl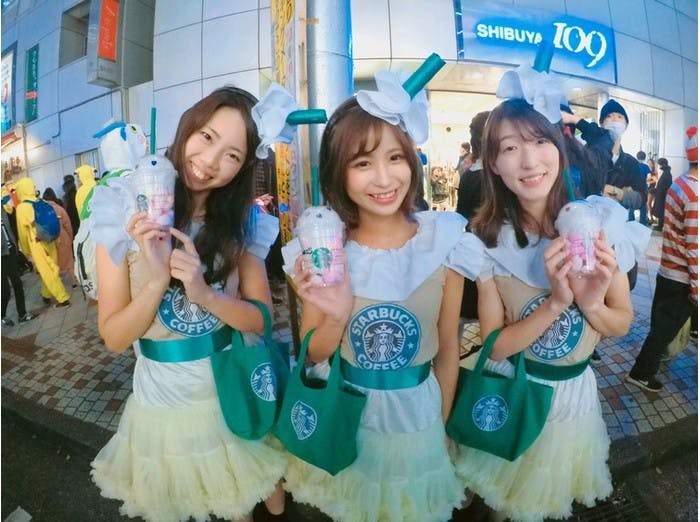 Even though Starbucks isn't originally from Japan, the cafe chain has become so popular that every month Japan-limited drinks are released! Pro's of dressing up as a Starbucks girl? Having to get a new frappucino every hour JUST to match your outfit!
5. Anime cyclops girl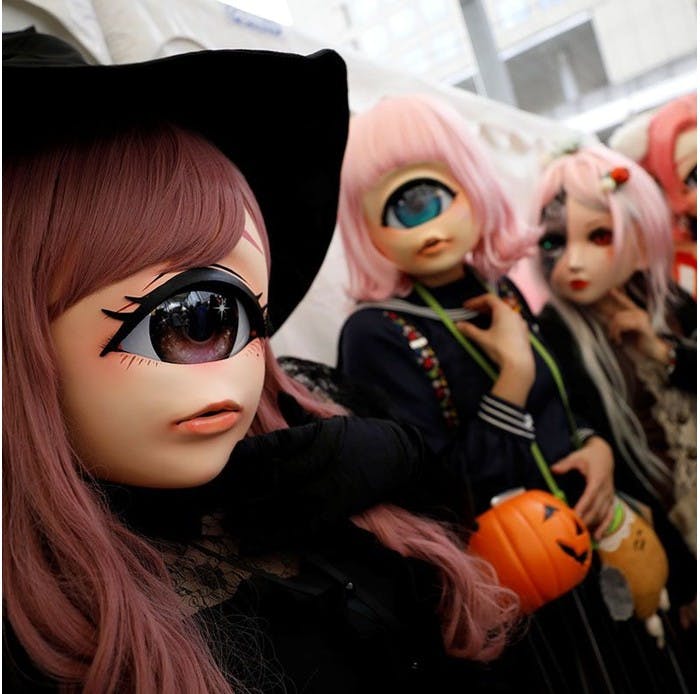 Even though no fake blood is involved, this costume is definitely leaning towards the creepy side! If you want to pull off this creepy cyclops anime girl you'd either need a mask or get very creative with makeup.
6. Anime school girl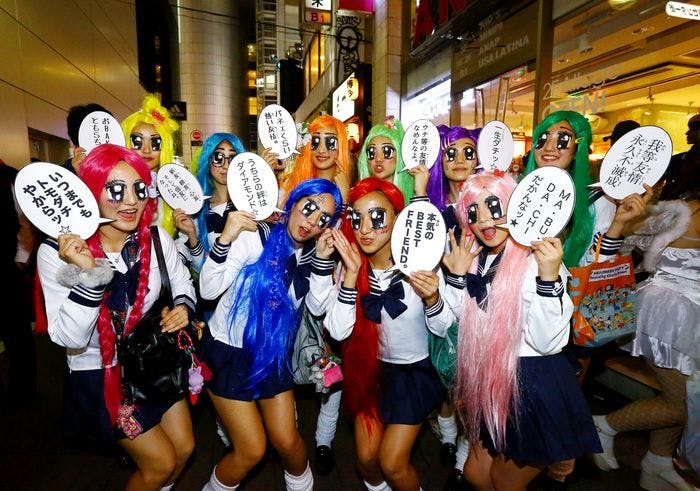 A little low budget but at the same time iconic and perfect if you're not good with makeup. Get your squad to join your anime team with different colored wigs and let the high school drama begin!
7. Bloody maid
We love how chipper these bloody maids look! Japanese maid cafes are famous for their cute staff wearing typical French maid outfits while serving food and drinks and entertaining their customers with dancing and singing. But what happens when customers are rude? Better not mess with these spooky maids! Perhaps an idea for your Halloween costume this year?
honorable mentions:
8. Family Mart Fried Chicken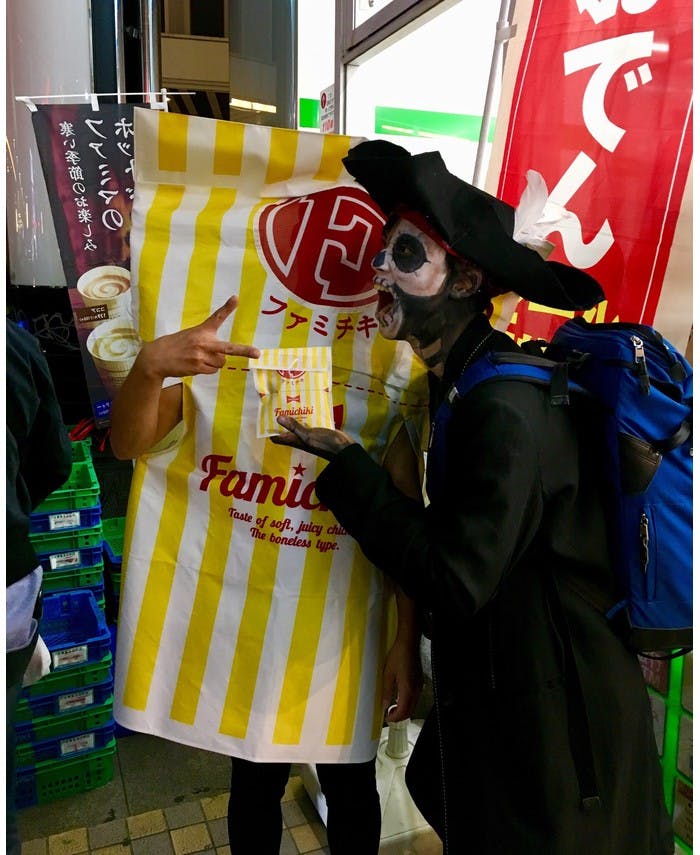 The go-to greasy snack isn't Kentucky Fried Chicken but the more accessible Family Mart famichiki! With Japanese convenience stores being on the corner of every street, everyone is familiar with the fried chicken in yellow and white striped packaging. Why don't you try Introducing Japanese food to your country with this Halloween outfit? It will sure make you stand out!
9. Hello Kitty (horror edition?)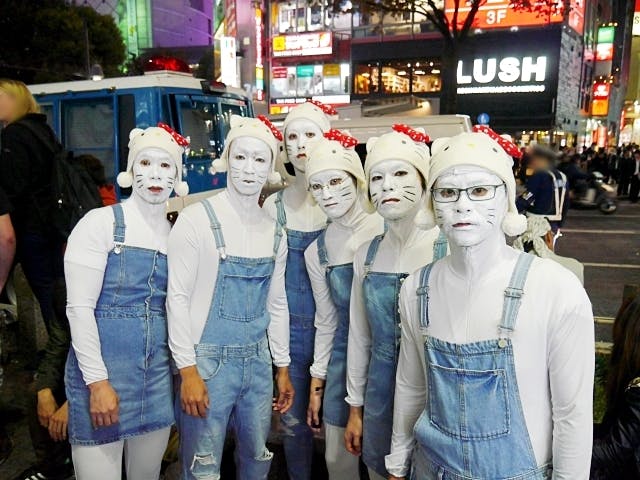 These Hello Kitties looks a little different from the cute cat we remember from our childhood days. But Halloween wouldn't be Halloween without a tad of creepiness! Do you think you could pull off this Halloween look?
Source Soranews
Which of these costume ideas did you like most? Let us know in the comments below!
Do you love Halloween and beauty products? Don't forget to subscribe to nomakenolife's October box before September 30th, 2019! Read more about the theme Harajuku Halloween here!