Japanese High end makeup brand Shu Uemura surprised the beauty world this week when they announced an adorable Pokemon makeup collection! Shu Uemura being one of Japan's luxury makeup brands and mostly being sold in fancy department stores together with brands like Shiseido is more known for their sleek, elegant high quality products but sometimes they like to add a touch of kawaiines. In 2017 they released an adorable Super Mario Bros collaboration collection and in this year they're back with Pokemon! The Pre-orders for this line begin on October 25th 2019 in Japan with the first wave of products launching on November 1st and the second wave launching on November 15th!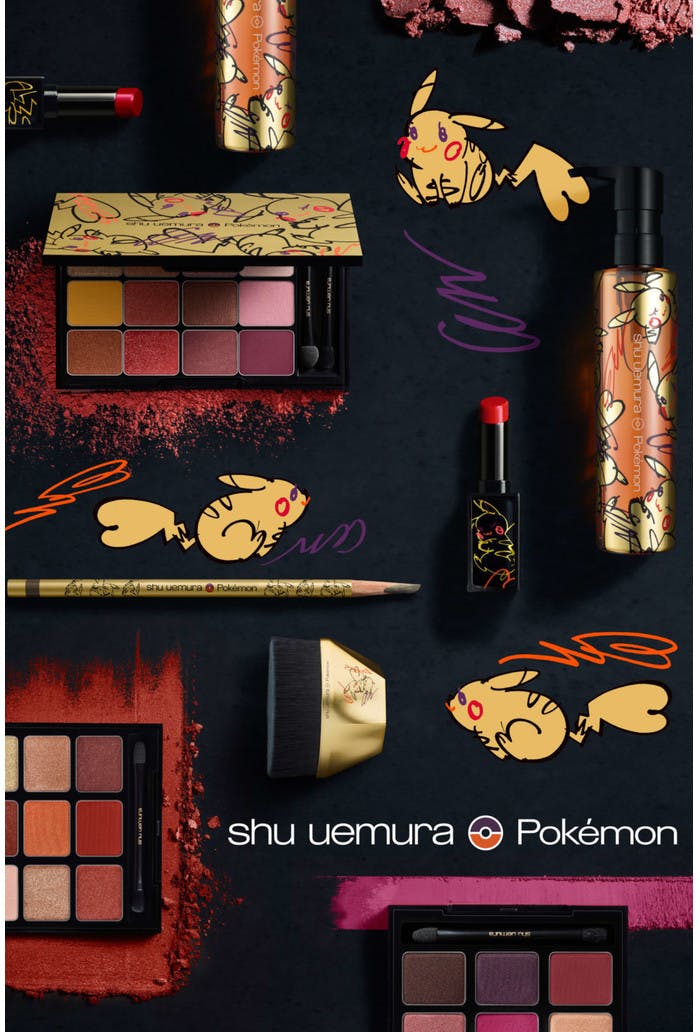 As you can see all makeup products and beauty tools in the collection feature our number favorite Pokemon Pikachu! The designs are playful but still have Shu Uemura's luxury brand feeling with elegant golden designs. Let's have a look at the different products from the line! The complete collection includes:
Catch 'Em All Pikachu Cleansing Oil Kit – set of four mini oils
Catch 'Em All Pikachu Lip Kit – set of five mini lipsticks
Pikachu Thunder Shock Eyeshadow Palette – 12 shades
Rouge Unlimited Amplified Lipsticks – two shades
Rouge Unlimited Amplified Matte Lipsticks – two shades
Rouge Unlimited Lacquer Shine Lipsticks – two shades
Pikachu Brick Blast Eyeshadow Palette – nine shades
Pikachu Mythical Purple Eyeshadow palette – nine shades
Brow Pencil in Seal Brown
Ultime8 Sublime Beauty Cleansing Oil
Petal 55 Face Brush
Pikachu Glow On – highlighter duo
Reset – tint remover
Lip conditioner
Brush Set – four brushes and a bag
Catch 'Em All makeup case
Pikachu-themed lash curler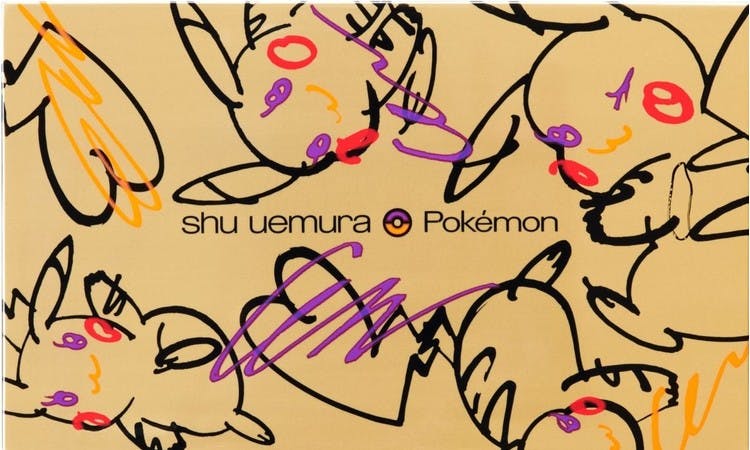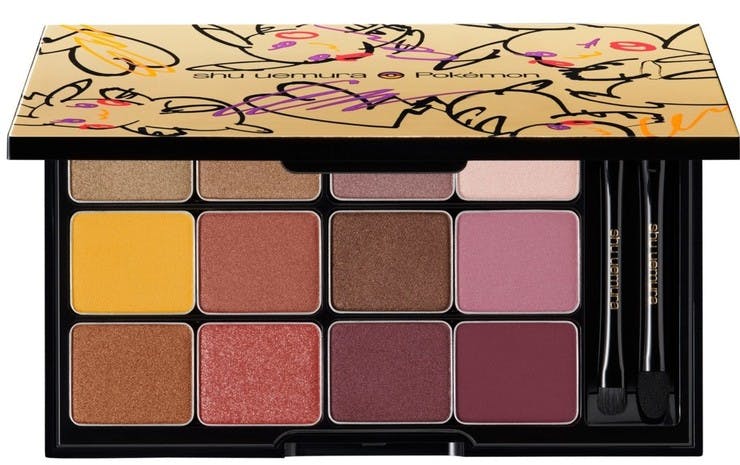 Eyeshadow palettes are a weakness of a lots of us and when this adorable Pikachu design eyeshadow palette also includes beautiful fall shades it instantly becomes a must-have! At 8000yen which is about $75 for 12 shades it better has amazing pigmentation! We wonder if the yellow color was directly inspired by Pikachu?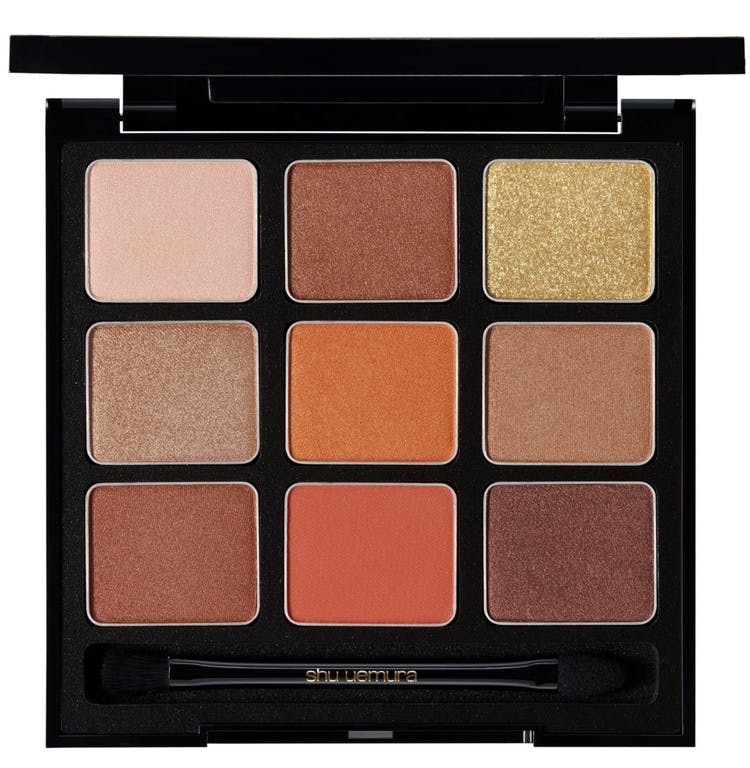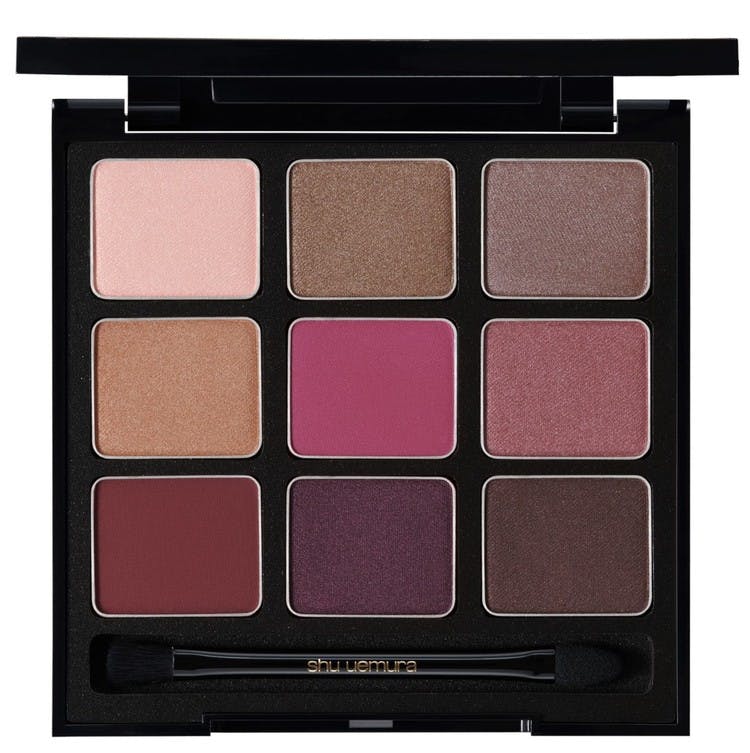 The smaller eyeshadow palettes include 9 shades and go for 7,400yen ($70) which isn't that much cheaper than the 12-shades palette. However the smaller palettes include either orange warm shades or pinky cool shades so they are a good choice for people who are more particular about what colors they like on their eyelids.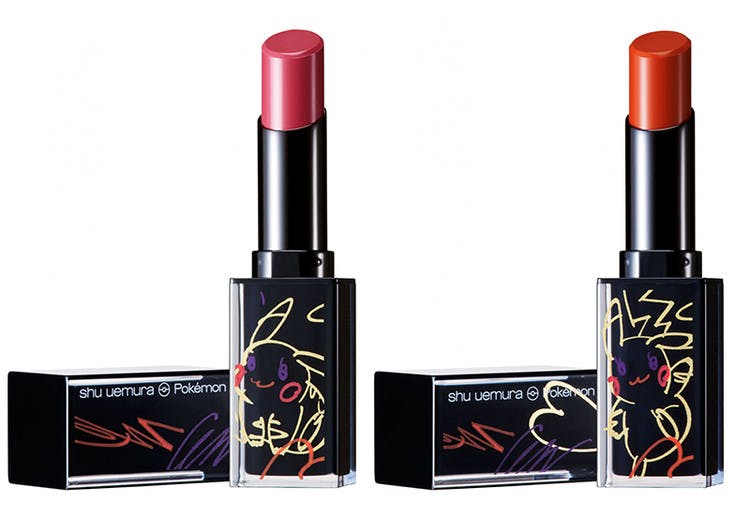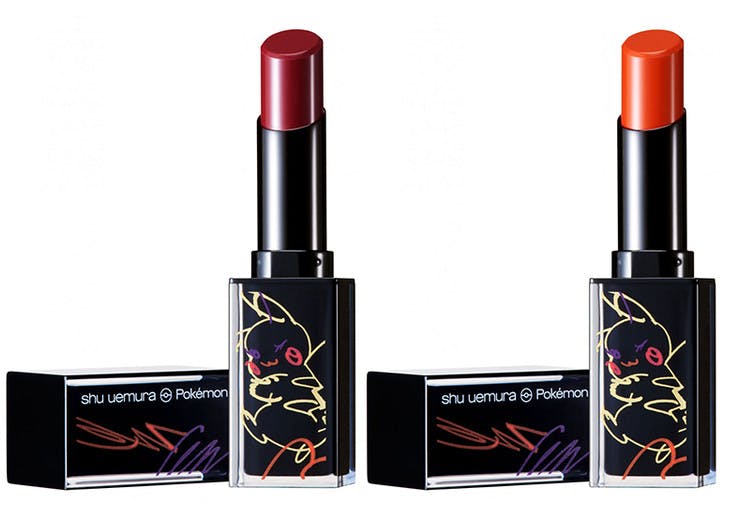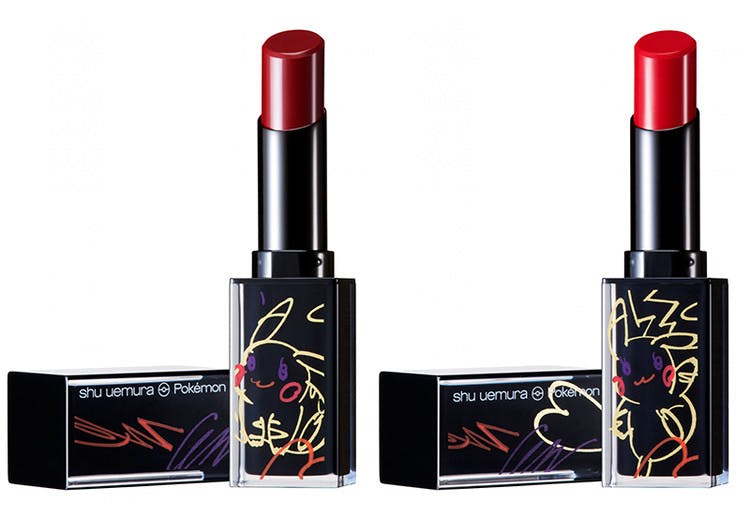 A range of lipsticks can't be missing from a makeup collection! The mostly dark red and orange toned lipsticks remind us of fall as well and each one goes for 3,300yen ($30) which isn't cheap for a lipstick, but who can say no to Pikachu right?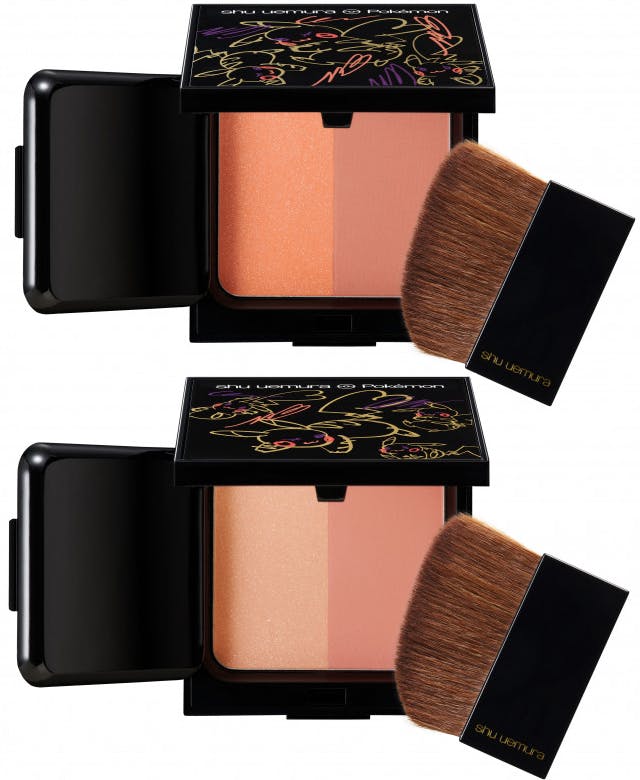 The Pikachu Glow On highlighters are oh so cute and come in 2 versions: a neutral beige color and a peachy color and go for 4,900yen ($45) each.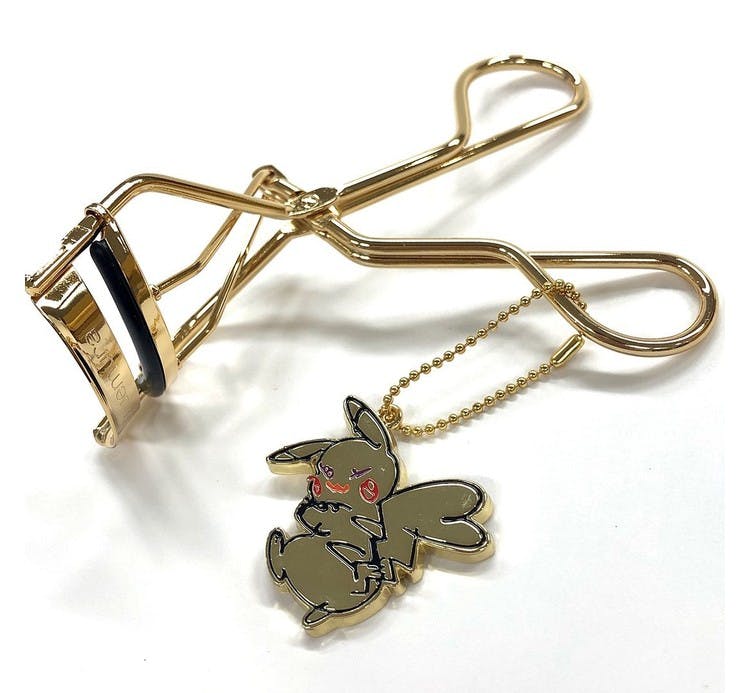 If there's something Shu Uemura is famous for, it's their eyelash curler, people are OBSESSED with it! If this one works the same way then the adorable Pikachu charm is just a bonus! We just hope it won't get in the way and poke your eyes when you're curling your lashes. This eyelash curler costs 2000yen $19 which is the same price as their original eye lash curler, definitely worth it!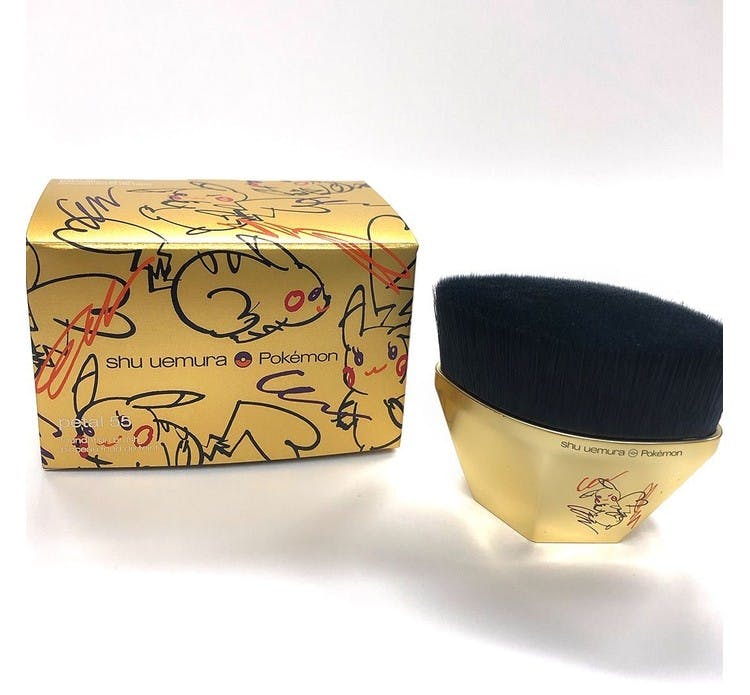 With this Pikachu fluffy foundation brush you should be able to apply your foundation flawlessly, it costs 6000yen ($55) but it might be worth the investment if you wear foundation on a daily basis!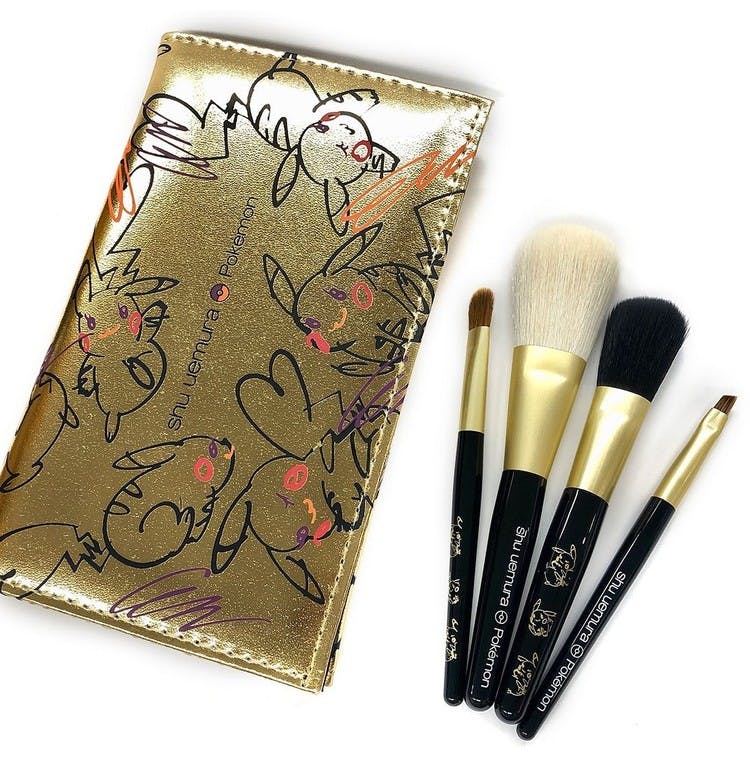 And if you're not convinced you can also ge brush set with 2 face brushes and 2 eye brushes AND a cute pouch for 6500yen ($60) that's a good deal!
Have you ever tried makeup products from Shu Uemura? What do you think of this collection? Let us know in the comments below!
Do you love Japanese makeup and beauty? Follow us on social media (Facebook, Instagram and Twitter) for updates on your favorite brands like Shiseido, Canmake and Dolly Wink and also stay up to date with Korean beauty brands like Etude House, Tony Moly and Laneige!