Being a woman is not cheap: in just make up alone, a woman's personal make up pouch could carry in average about $200 worth of cosmetic products. While Japan is well known for their luxury make up and skin care products—like Shu Uemura and SK-II—Japan also has many affordable drugstore cosmetic brands.
Beauty aficionados from different parts of the world have found treasures in the rows and rows of products sold in drugstores in Japan, bringing hauls of Japanese makeup home and loving it as much as we do. In this post we want to introduce to you some of the Japanese drug store brands that are a cult favorite and some of the products that you must buy and try in your next shopping trip in Japan or online shopping spree.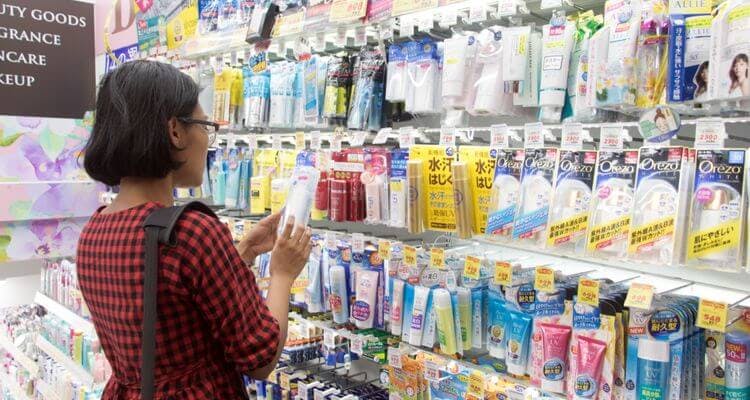 Photo: Shutterstock
Canmake is a makeup brand in Japan that has been producing cosmetic products for over 20 years. Canmake's signature style is feminine and cute—with (almost always) pink packaging with a touch of shine, it could easily be an eyecatcher in the midst of thousands of products within a store. While Canmake is a brand that mainly targets students, who have tight budgets and are new to makeup, there are some notable products that even beauty make up influencers swear by because of its quality.
Have you tried Canmake's Lip Tint Jam?  This product is an easy applicable, sweet lip product that could be layered with your favorite lipstick.   Canmake Silky Souffle Eyes is a product that is being herald in Cosme's top products of 2020, this eye shadow is known for its soft shine in your eyelids that does not bulk up into your eyelids, but provides interesting dimension with the play of light. It has long lasting pigmentation with a soft powdery texture.
Majolica Majorca is a brand that started in 2003 by Shiseido, biggest cosmetics brand in Japan. Its concept is rather simple at first, finding someone's inner beauty; however, Majolica Majorca, tells its story in a unique way—it is using makeup to cast magic on one's self to tap into the beauty within. This is the reason why Majolica Majorca's packaging can often be like compacts and wands that the Sailor Moon and her guardians use. But in this magical packaging, there are products that are packed with high quality ingredients and who knows, real magic!
Some of the products we currently rave about are: Majolica Majorca's Shadow Customize an eye shadow that is packed with glitter that enhances your eyes with a three-dimensional look. It has rich coloration and long lasting), Majolica Majorca's Lash Jelly Drop Ex a clear mascara that is a nutrient packed product for your eyelashes—in top of giving your lashes the volume and length you look for a mascara, it will moisturize and you're your lashes strong and health and Majolica Majorca''s Moisture Cocktail Fixer a  post-makeup spray that helps protect your skin from fine dust and pollutants. It is a moisturizer, serum and a powder in one spray.
Cezanne has been developing and selling high quality and affordable makeup since 1964. Since its founding, they have consistently kept their promise of quality and affordability to the Japanese makeup market. While Cezanne is priced similarly to many drug store cosmetic brands, Cezanne does have this polished, elegant and timeless look in their packaging. They also herald a lot of natural make up and ingredients that not only make the skin look good but also moisturizes and keeps it healthy and plump.
Some of Cezanne's bestsellers that we love are: CEZANNE Lasting Lip Color N  is a highly pigmented lipstic that is  hydrating and smudge free & CEZANNE Make Keep Base Moist Type is another Cosme 2020 award winner, this makeup primer is water resistant without drying out your skin. It is high coverage with a significant amount of UV protection), CEZANNE Single Color Eye Shadow is an oil infused eye shadow is very smooth to apply and stays in your eyes all day.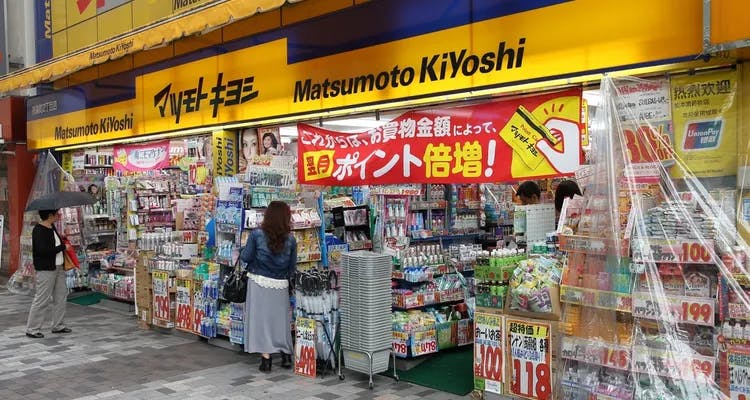 Photo: Shutterstock
Heroine Make's motto is that every woman is the protagonist of the story of their lives, thus the name, Heroine Make. Heroine make is not only known for their circa 90's manga packaging but no smudge, long lasting make up that many people swear by. Want extra length and volume? Use your eyelash curler first before application. You could also check out our extensive article about lash care here for more tips following uThey mainly focus on mascaras, eyeliners and eye care but their mother brand, Kiss Me under the Isehan group another big-name brand in Japan that carefully creates each makeup product for different types for all ages.
Here are some of Heroine Make's must haves: Heroine Make Long & Curl Mascara Advanced Film a mascara not only extends your eyelashes like no other, but it also stays on for long periods of time and Heroine Make Volume & Curl Mascara Super WP  a cult favorite and the best-selling mascara of the whole company, waterproof and volume boosting formula that is loved by many.
Where to Buy Japanese Drugstore Beauty Products
If you are in Japan, start with well-known drugstore chains are stores like Matsumoto Kiyoshi, Kokumin, Sun Drug and Daikoku Drug. Another good place to look at is Don Quijote, a discount department store that is known for affordable deals and midnight shopping. There are chain general stores inside bigger malls that carry make-up as well such as Loft, Tokyuu Hands and Plaza. 
If you are not in Japan, you could your desired makeup product online—the makeup product you would like to buy most likely has eCommerce stores that could be limited when it comes to shipping so you may be able to access them through other eCommerce websites like Japan Haul.  Another fun and exciting way to discover and explore the Japanese and Korean beauty world are subscription boxes! No Make No Life offers different Korean and Japanese cosmetics with a dash of skin care in our boxes so you could test and see which products are the best for you.
Don't forget your cotton pads and makeup remover! You cannot talk about Japanese drugstore beauty products without talking about Japanese skincare: if you are interested in skin care products read more about it here in our articles about Japanese skincare essentials or an article about Japanese facial masks, a very important part of the Japanese skincare regimen. Learn about skin care brands in Japan like hada labo which is known for their hyaluronic acid line which is perfect for sensitive skin. We also passionate about double cleansing and are passionate to share to you our latest beauty and skin care tips.
Which product are you most excited to try out? Are there brands or products you recommend? What brand speaks to you the most?