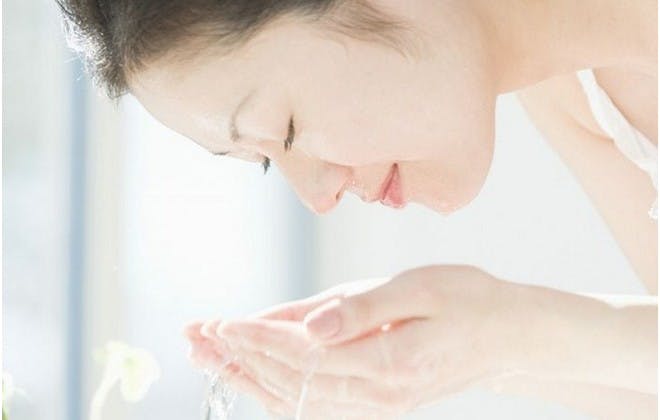 One of the most popular Japanese skin care products is face wash, which tends to get sold out in just a few seconds. It's no surprise since many Japanese face washes come with such an affordable price yet the quality is as great as that of expensive beauty products. These 5 new brands of Japanese face washes might be good to give it a try. Psst, they are very popular this year!
1. Senka Perfect Whip
Who doesn't know this brand? We bet that you will recognize this face wash just by the packaging, since they're sold everywhere in drug stores. Senka Perfect Whip is the most popular face wash by Shiseido in Japan, it's even extremely famous worldwide. If you have tried the original one, you may wanna try these new variants of SENKA face wash!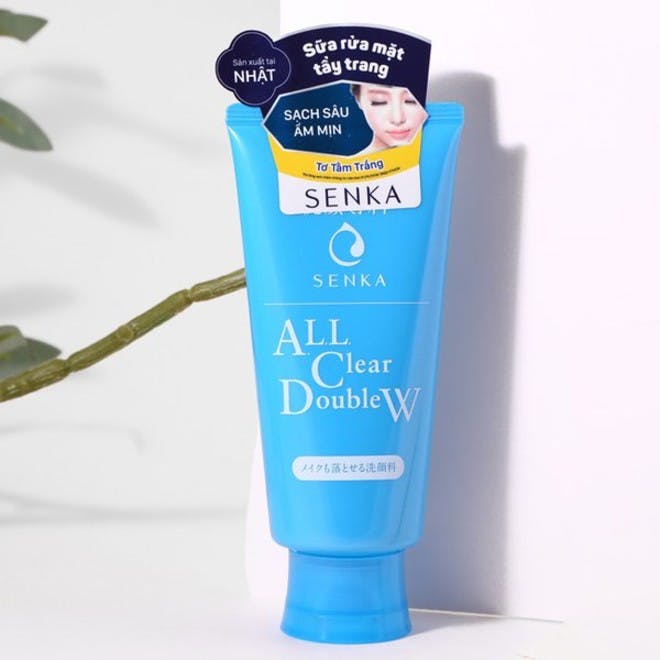 ALL Clear Double W: It's a 2 in 1 face wash with make-up remover that will create a dense white foam. Not only removing make-up and sebum dirt, but it can also brighten up your skin tone. Moreover, the double Hyaluronic Acid in the ingredients will protect your skin's moisture as well.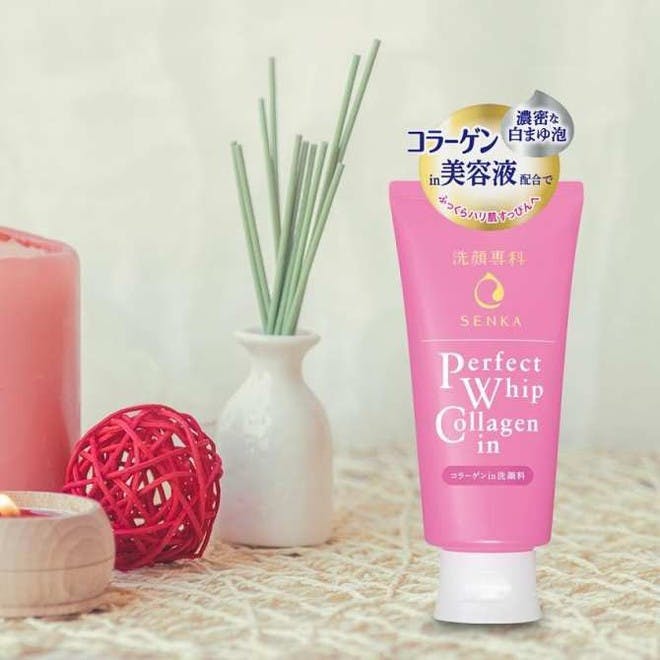 Perfect Whip Collagen: This variant looks pretty since the color of its packaging is pink. Through the ultra-dense white foam in this product, it contains 60% of beauty serum featuring collagen and Double Hyaluronic Acid that helps your skin to stay hydrated and smooth.
2. Biore House de Esthetic Massage Cleansing Face Gel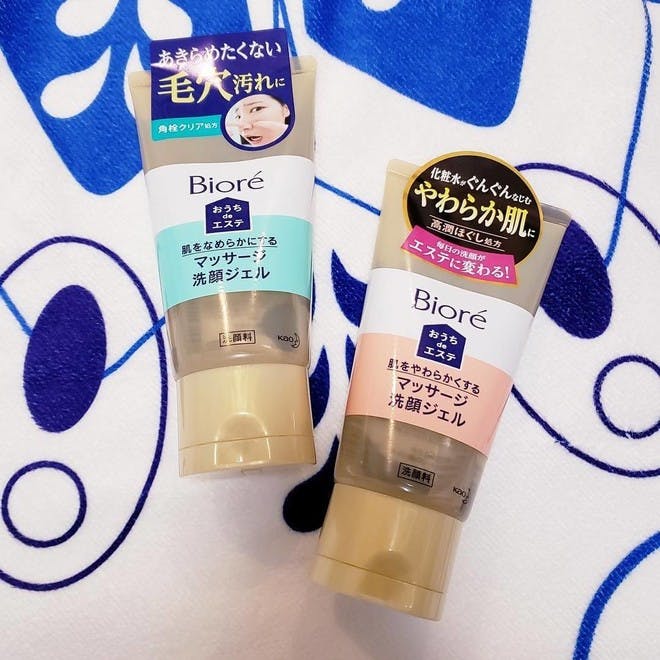 FYI, this product just won Best Facial Cleanser from @cosme Best Cosmetics Awards. It has become so popular among beauty enthusiasts since its release. This face wash comes in 2 variants: SOFT (green) and SMOOTH (orange). The Soft one helps to cleanse the pore dirt in your face, leading to a smooth skin with unnoticeable pores. While the Smooth one is more focused on moisturising and hydrating skin.
3. Melano CC Enzyme Mousse Foaming Face Wash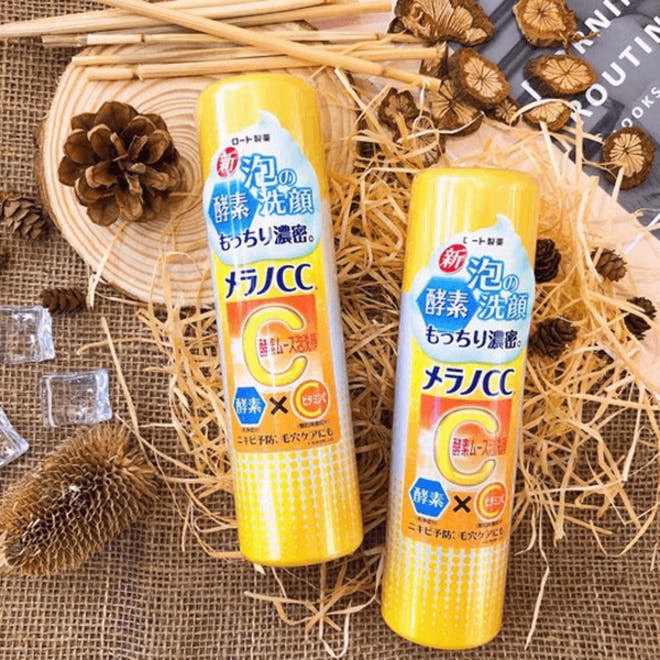 This one is an enzyme face wash that contains vitamin C by ROHTO Pharmaceutical. The foam itself is fluffy and rich, which feels nice when you're washing your face. Surely, it will wash dirts, black heads, and skin dullness away from your skin. It also leaves your skin bright and clear, so you might wanna try this one!
4. Bifesta Carbonated Facial Foam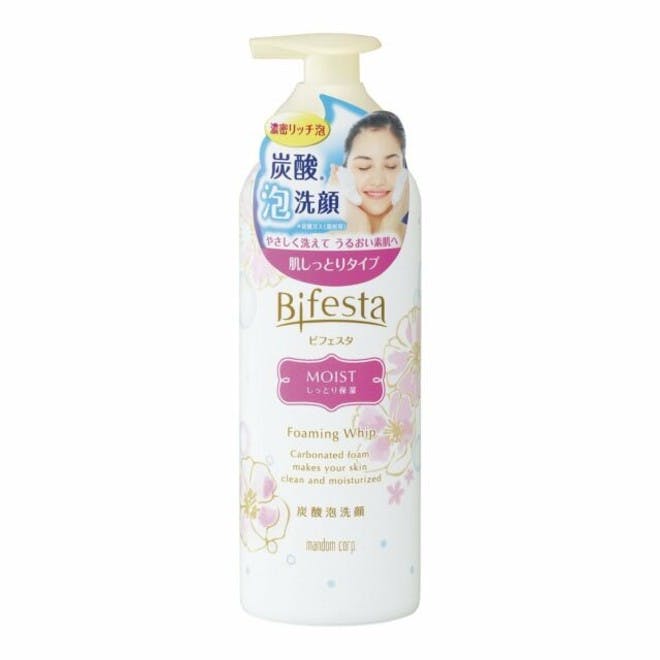 The carbonated face wash by Bifesta is available in 3 types. Oil Clear for fresh and smooth skin that contains green tea extract that removes sebum and tones up your skin. Next is Bright Up that contains lactic acid which sweeps away dead skin cells. The last one is Moist that has two types of moisturizer (Hyaluronic Acid and Collagen) for intensely moisturized skin!
5. PAIR ACNE Creamy Foam
Produced by LION Pair Acne, this face wash is especially made for those who have acne-prone skin type. It's formulated with ingredients that's good to prevent skin troubles such as acne and blemishes. It can also reduce excess oil from your skin, leaving a healthy, hydrated, and bright skin.
That's a wrap! Looks like foamy facial wash is extremely popular among Japanese beauty products, right? So, from face wash no. 1 to 5, which one do you want to try the most? Or do you have another Japanese face wash which you'd recommend? Let us know your thoughts below!
Keep up to date with all the latest Japanese beauty news coming straight from Japan by following us on Facebook, Instagram and Twitter!