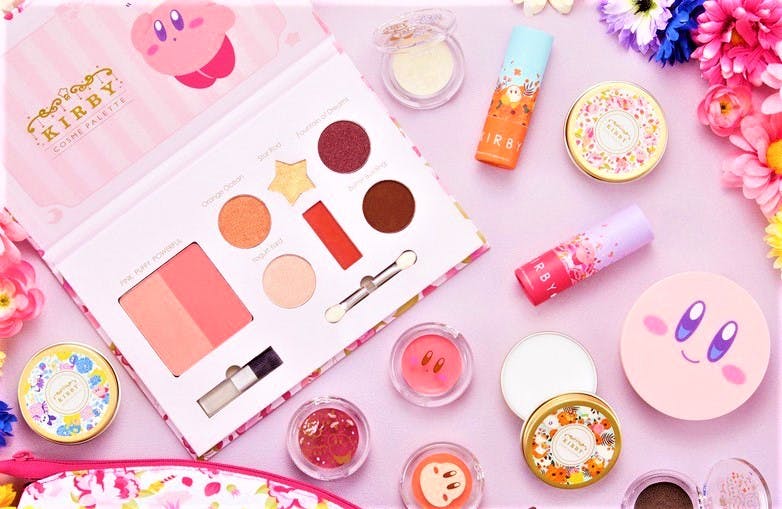 Do you remember Kirby? The bubblegum-like creature was one of the biggest Nintendo stars from our childhood. Now the adorable Japanese character is back, this time not with a game but with its own makeup line, how adorable!
Everyone knows that plain packaged makeup just doesn't do it anymore these days no matter how good the product! We want everything that's cute like these Sailor Moon cosmetics or these funky Korean makeup products! Japanese company Banpresto also had to hop on the bandwagon and released their first makeup line featuring Kirby on the 25th of May!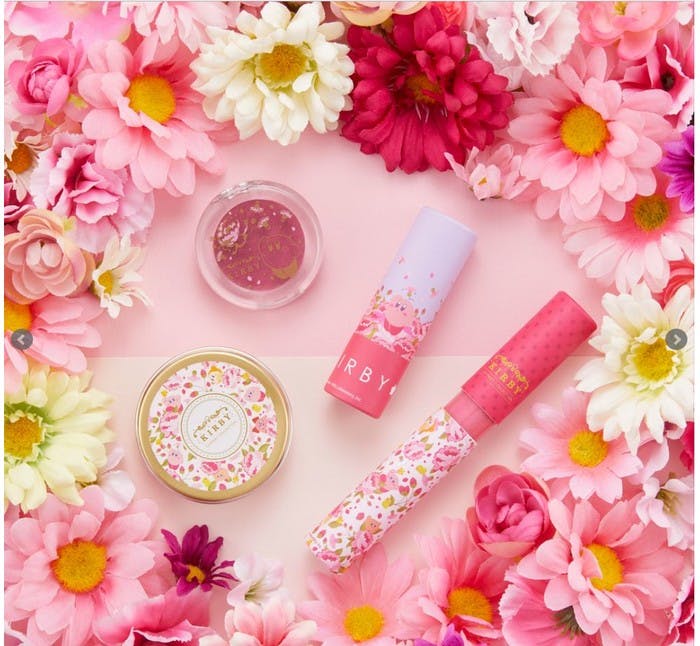 The new line of products is called Kirby Coffret Collection! The interesting part about this collection? You can't just buy these products! To get them you have to participate in an ichiban kuji: a lottery in which you can get a random item of this collection with your ticket! One ticket costs 780 Japanese yen which is about $7,50, not bad at all if you see what prizes you can get. The prizes are ranked from A to F + a last prize, If you want them all you gotta be really lucky!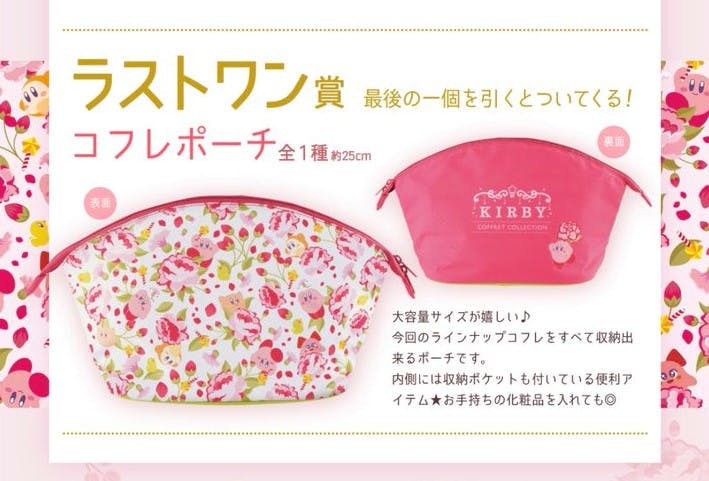 Believe it or not but this is the lAI wouldn't be disappointed if I won the last prize in this lottery! This Kirby pouch is so colorful, girly and spacious too!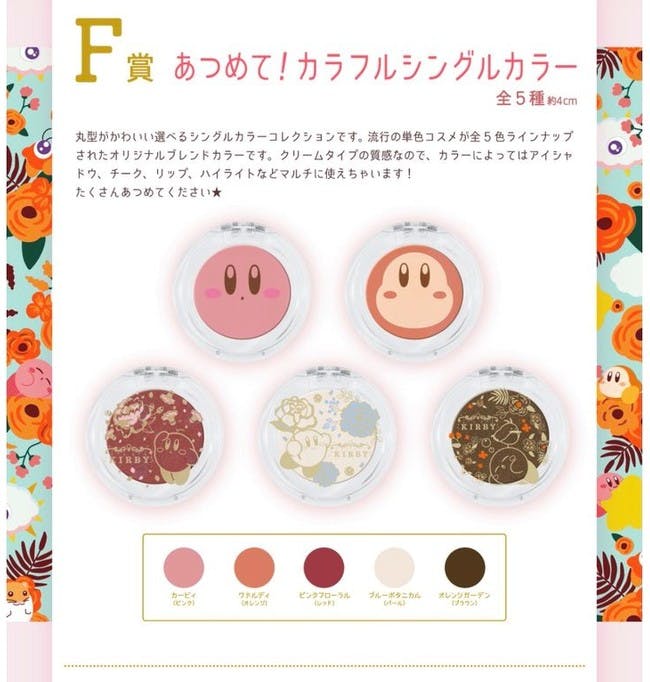 Prize F is a multi-functional lip, eye and cheek creme that comes in 5 adorable colors and designs!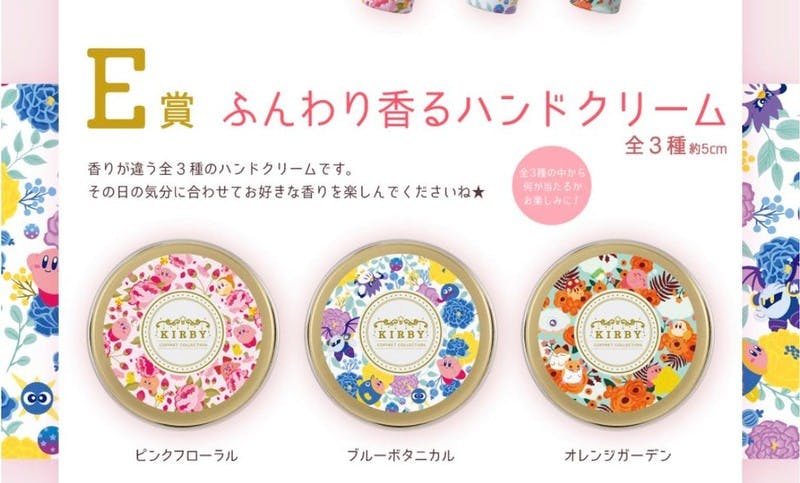 Prize E is a Kirby floral hand cream! From left to right: pink floral, blue botanical and orange garden. These sound amazing!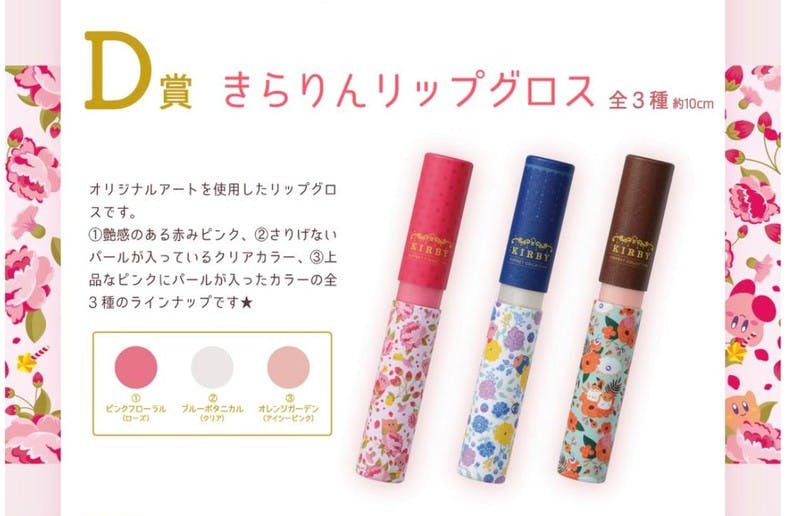 Prize D: a lipgloss! So many cute prizes! These come in pink, clear and peach pink!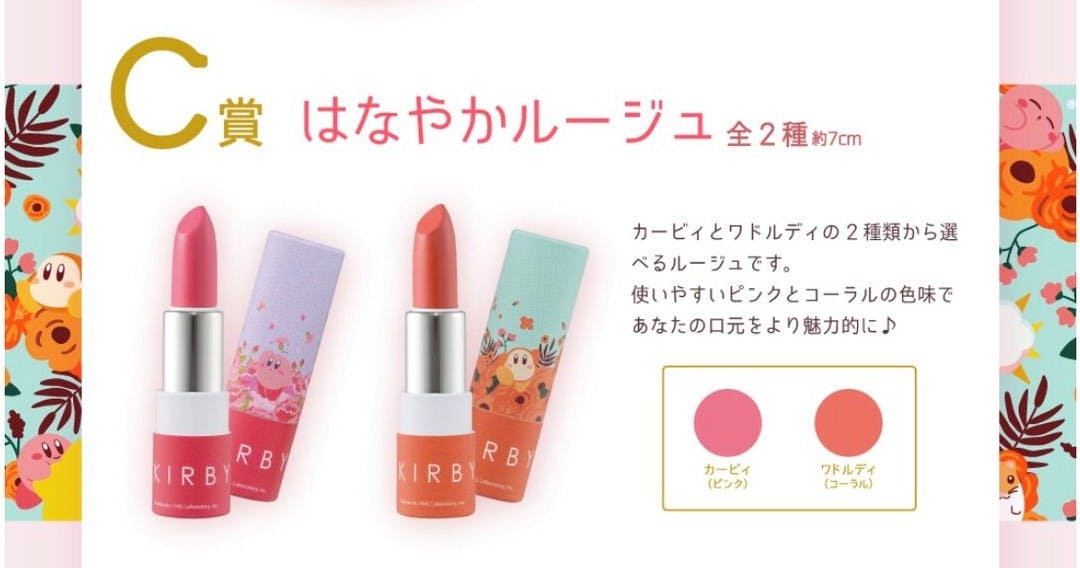 Prize C: We can't resist these lipsticks! The designs are just too cute and you can't go wrong with a medium pink or coral shade!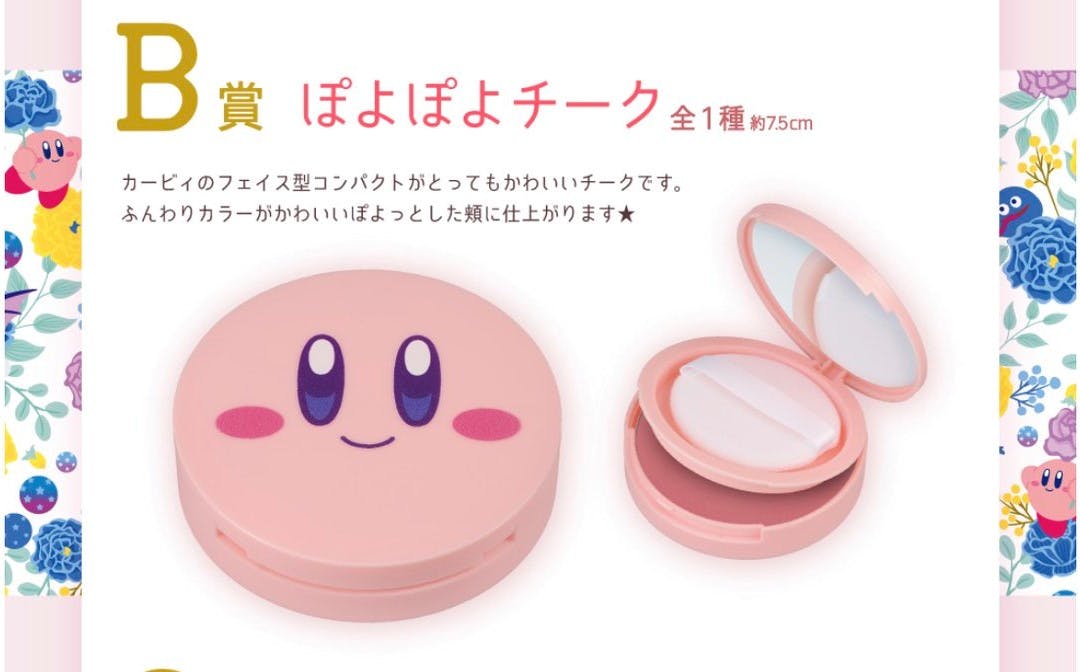 Prize B: Kirby's cute face on a blush! Don't worry, your cheeks won't end up looking like Kirby's! The color seems to be a subtle mauvey pink. NEED!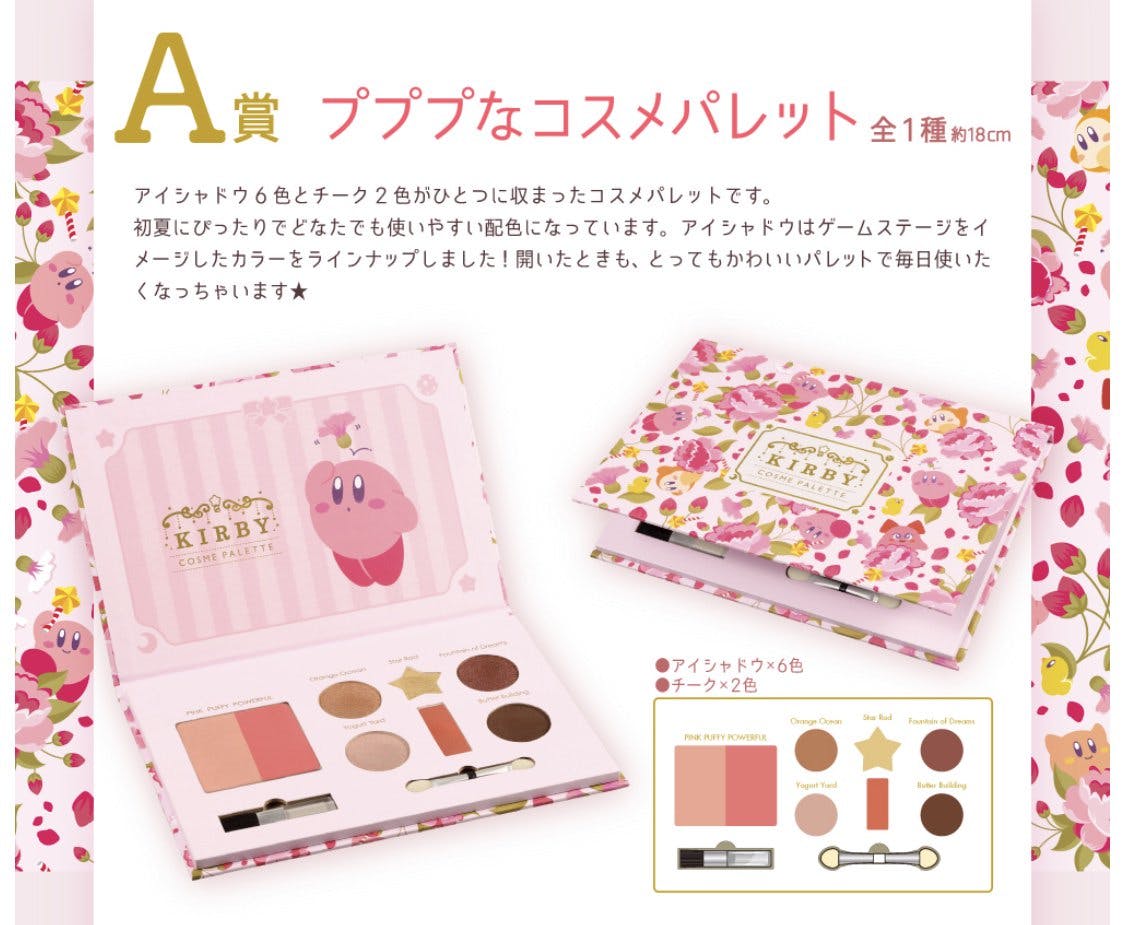 Prize A: The grand prize we ALL want: Kirby's palette! It includes 6 eyeshadows and 2 blush shades. The packaging is adorable on the inside and outside!
What do you think about the idea of a makeup lottery, would you participate for $7,50? Which of the prizes do you like most?
Let us know in the comments below!
Keep up to date with all the latest Japanese beauty news coming straight from Japan by following us on Facebook, Instagram and Twitter!
Want to get a FREE Japanese beauty subscription box? Check out how to get one here!