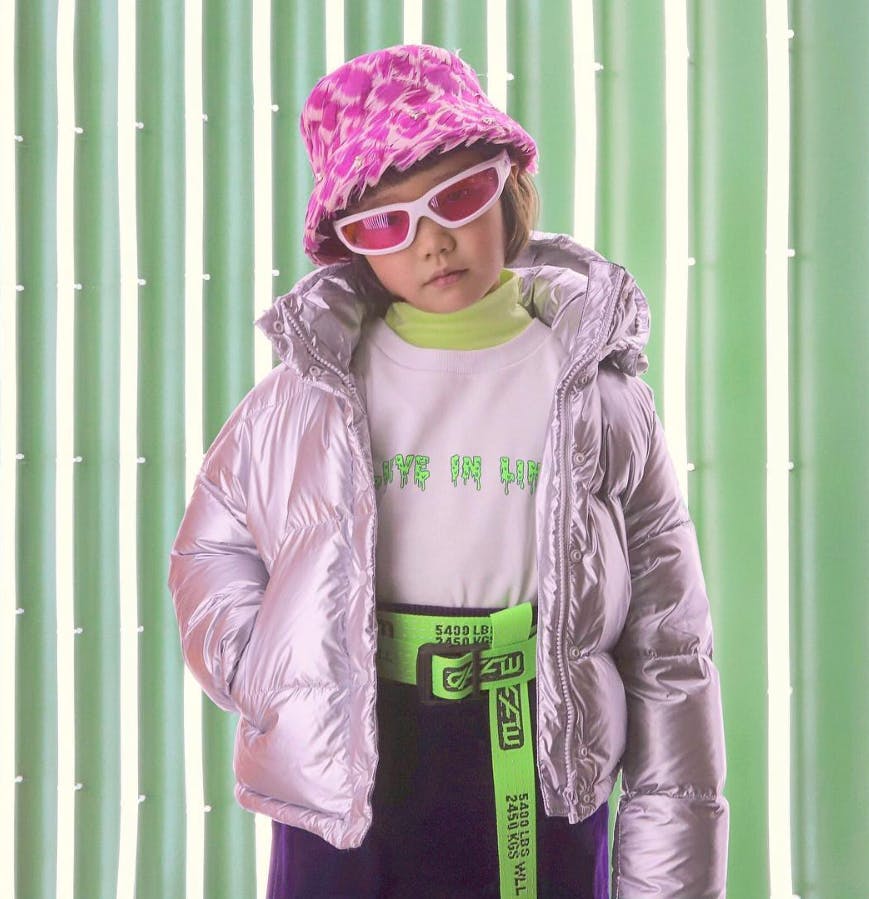 Flipping through the glossy pages of fashion magazines has now taken a new form in the modern age. These days, it's all about scrolling through #OOTD accounts on Instagram until it's 4 in the morning and the sun slowly starts to creep through your blinds... Don't be ashamed, we've all been there! Some of our favorite fashion accounts are based in Tokyo, but the one that takes the cake is @cocopinkprincess. If you haven't already heard of Coco, the 8 year old fashion icon from Harajuku, she has by far, one of the most addicting fashion accounts to scroll through on Instagram.
After the 2011 Earthquake in Fukushima, Coco's family relocated and opened a vintage clothing shop, Funktique, right in the heart of Harajuku. Being in the center of one of the most influential cities for fashion and constantly surrounded by unique clothing pieces, naturally, Coco developed an eye for fashion. Her mother started posting her outfit of the days onto Instagram and she gained the attention from Vice magazine. After her Vice editorial, she has completely blown up in the world of fashion and now has close to 680k followers! I mean hello, who wouldn't want to follow an a fashion icon who isn't even a decade old?
In honor of Coco blessing this Earth for 8 years, here are 8 of her outfits that had us SHOOK!
1.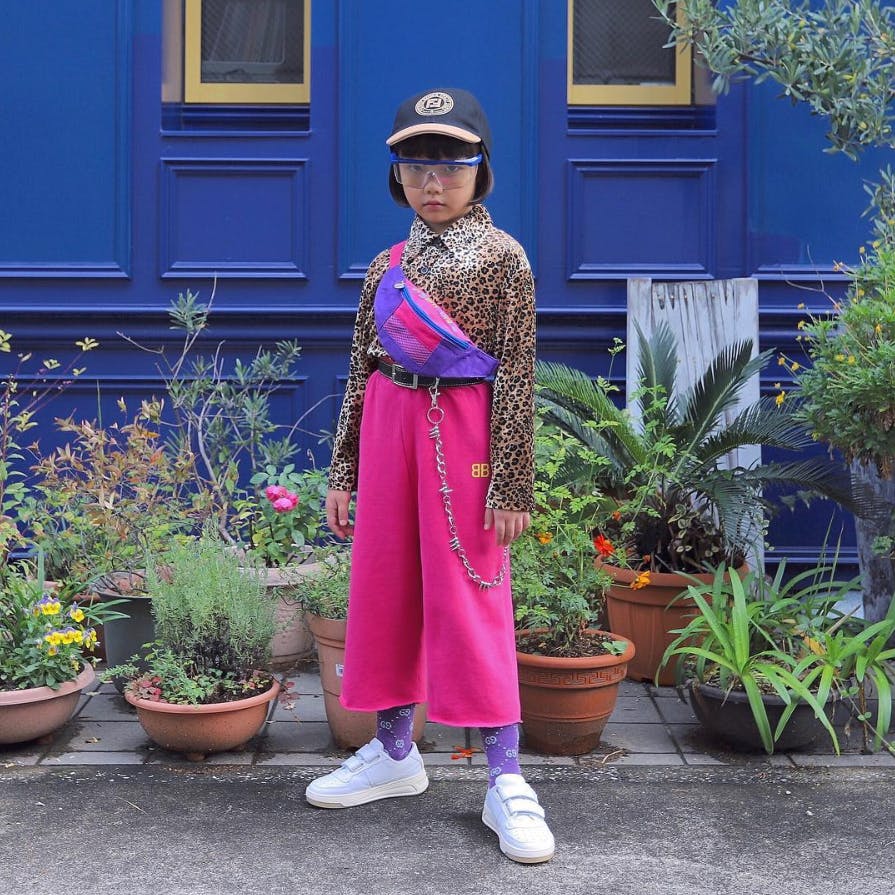 The color coordination of this outfit is ON POINT! The bright pinks and purple paired with the cheetah print blouse is simply brilliant. Also, you will notice that Coco loves to connect chains from her belt- and we are living for it. WERK COCO!
2.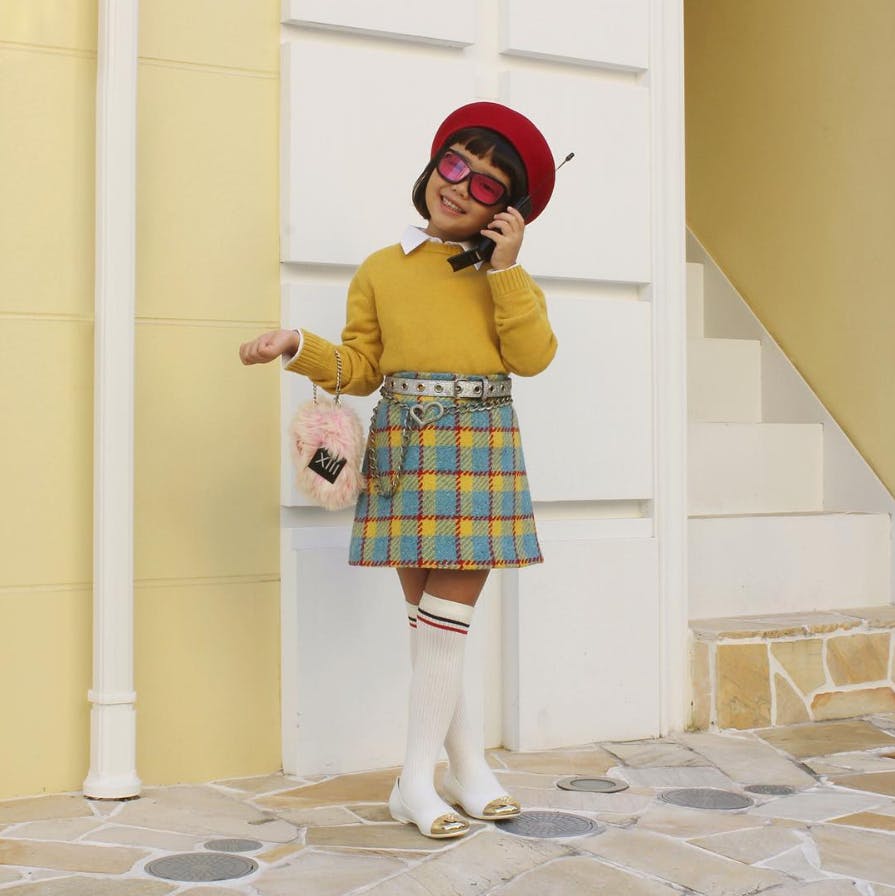 How adorable is this fit?! It gave us some Clueless vibes, especially with the old school telly! Looking rad in plaid, Coco.
3.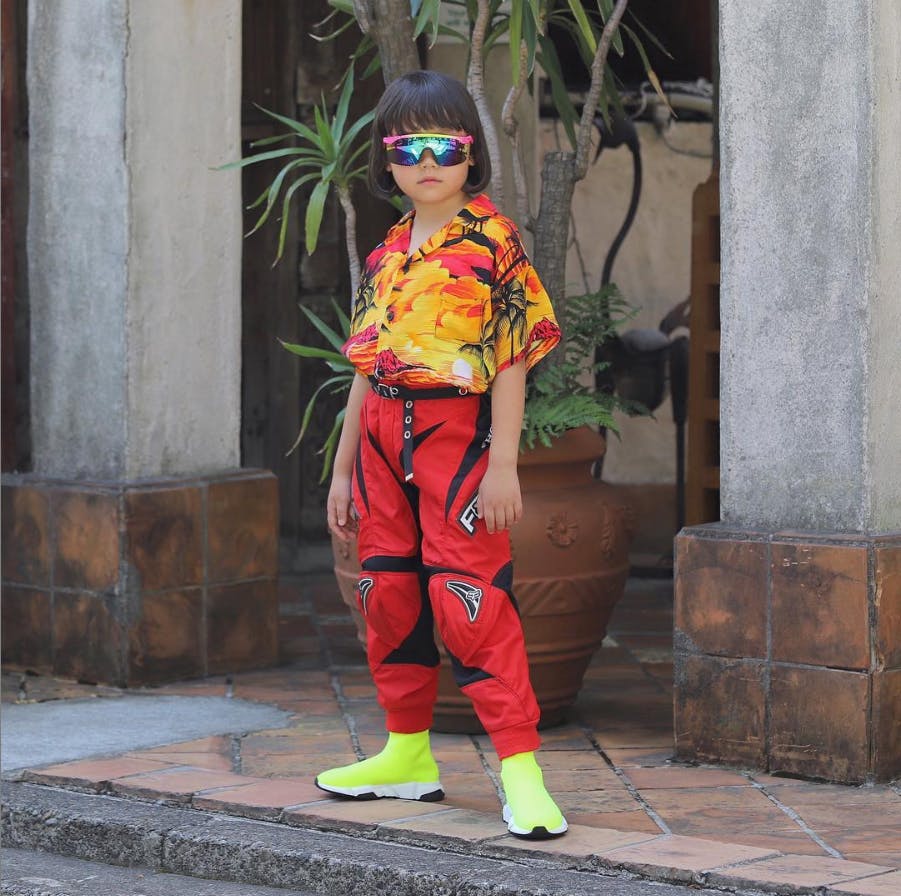 This fit actually made me gasp. I like to call this one, race car driver dad from the 80s takes a tropical get away. Too cool. I don't feel deserving of all these looks being served.
4.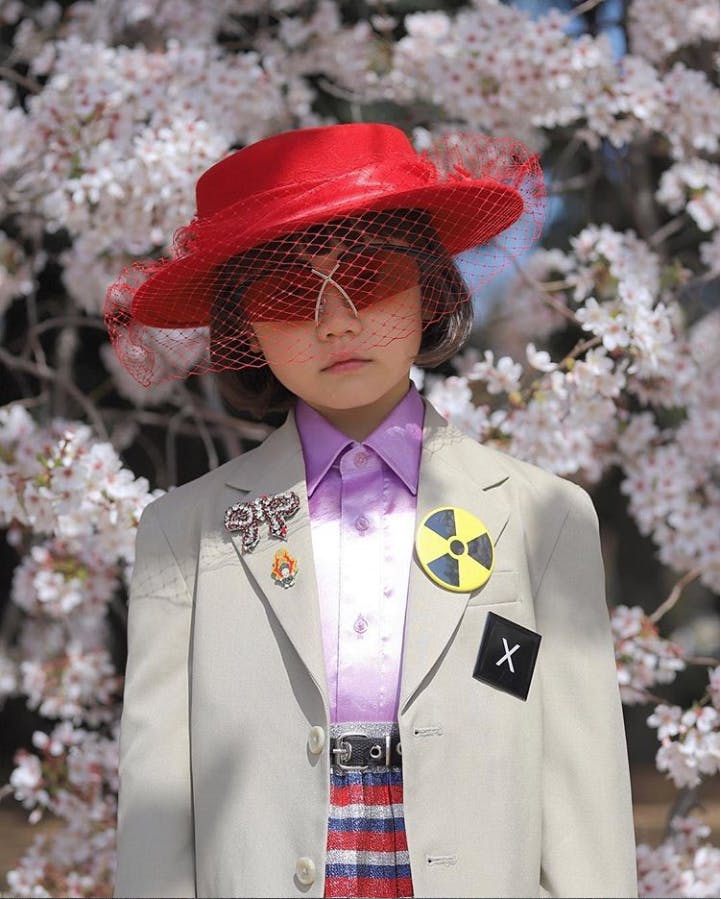 My wig just flew off. First off, this cherry blossom backdrop is cinematic. Thank you Coco. Second, I have the sudden urge to incorporate more tea hats into my every day wardrobe. Thanks again Coco. But honestly, leave it to Coco to pull off this look!
5.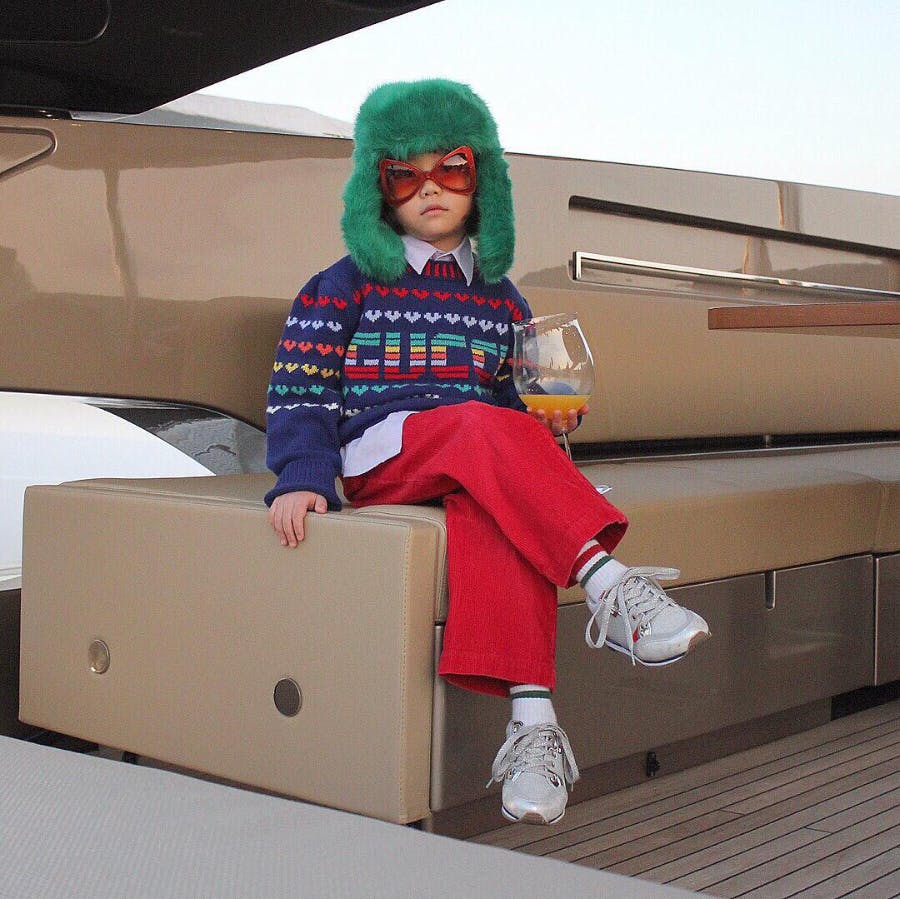 ARE YOU KIDDING ME COCO? This is what I call CLASS! The Gucci sweater? Tommy Hilfiger sneakers? Emerald fur hat? Wine glass filled with orange juice? This is a mood.
6.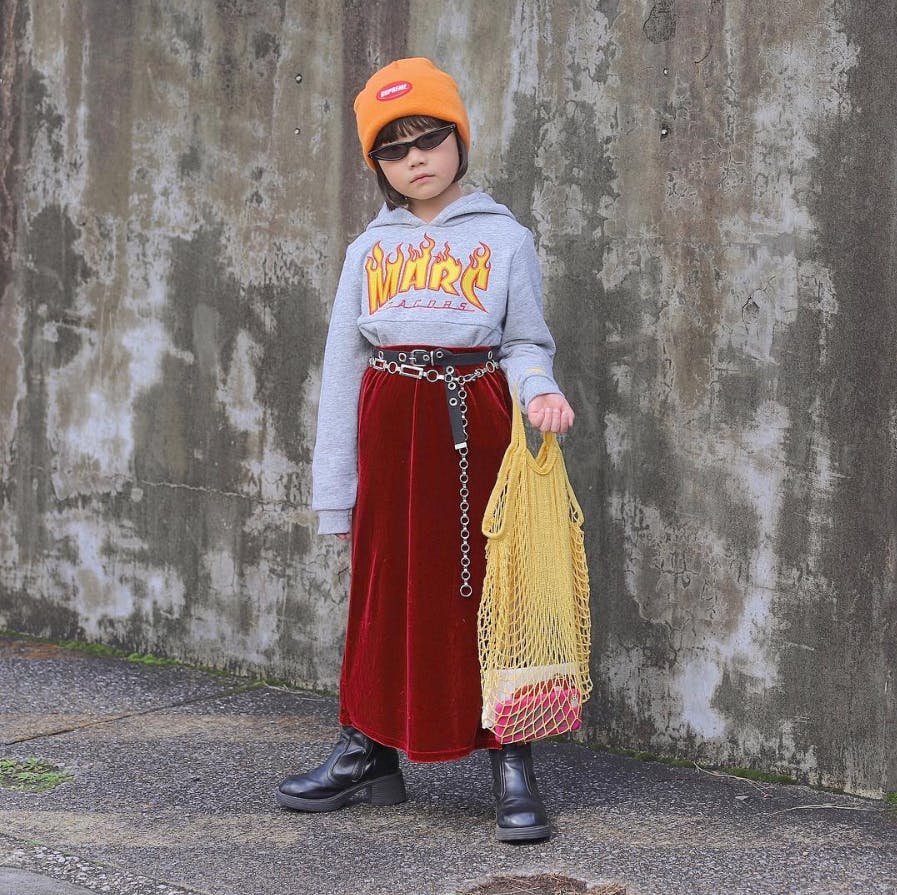 One thing that I cannot get over is the double belt trend! Why limit yourself to just one? Coco, you taught me that the sky is the limit when it comes to belts. Also, love the velvet maxi skirt paired with the hoodie!
7.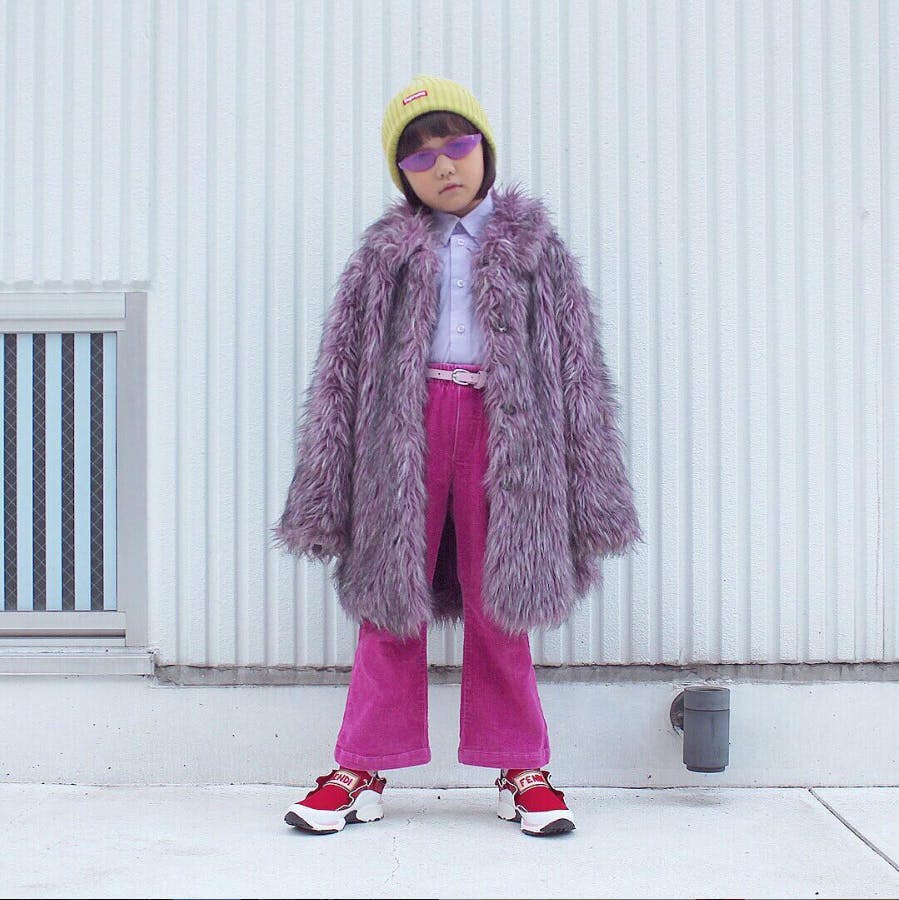 We simply had to incorporate this look for this jaw dropping coat. This color palette also one of our favorites and proves that you can still be vibrant in the cold winter months!
8.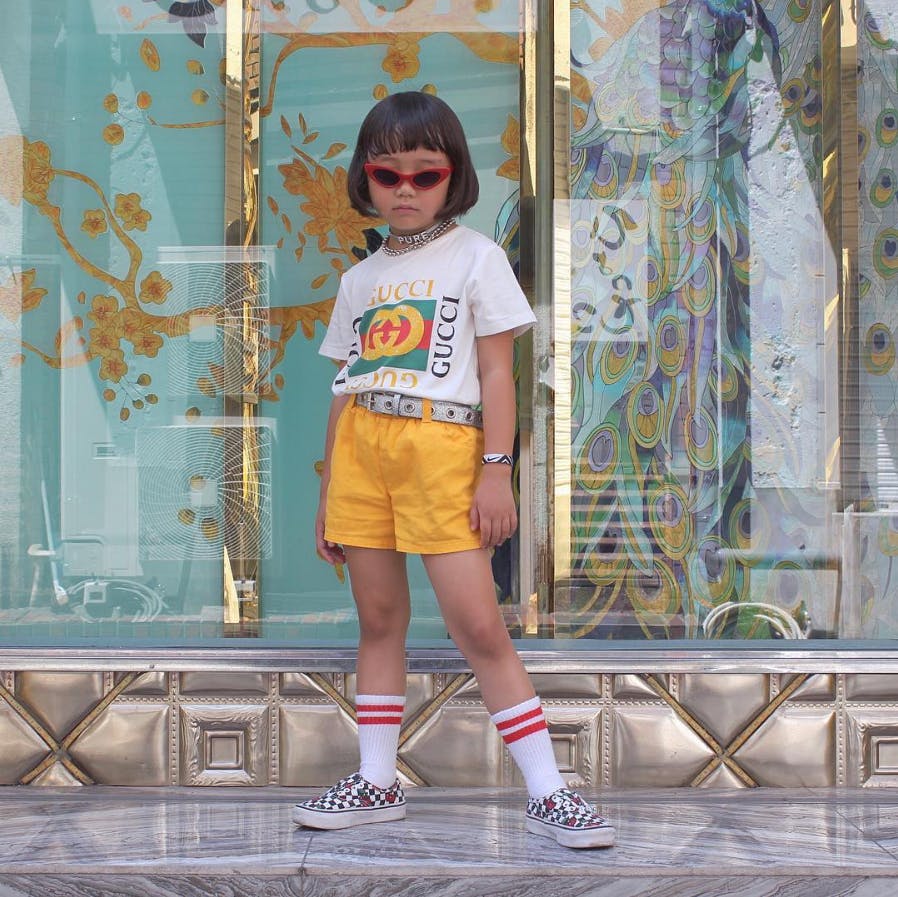 When an 8 year old is reppin' Gucci before you. 'Nuff said.
We still cannot believe what an incredible sense of fashion she has at such a young age! It is so inspiring to see kids being able to creatively express themselves and push boundaries in the fashion world. Have you heard of Coco before? Which one was your favorite outfit? Let us know in the comments below!
Keep up to date with all the latest Japanese beauty news coming straight from Japan by following us on Facebook, Instagram and Twitter!
Want to get a FREE Japanese beauty subscription box? Check out how to get one here!