Hey NoMakeNoLife fam!
Today marks our first monthly Community Spotlight! We'll be shining a light on a unique member of our community each month, so please stay tuned and join in the fun!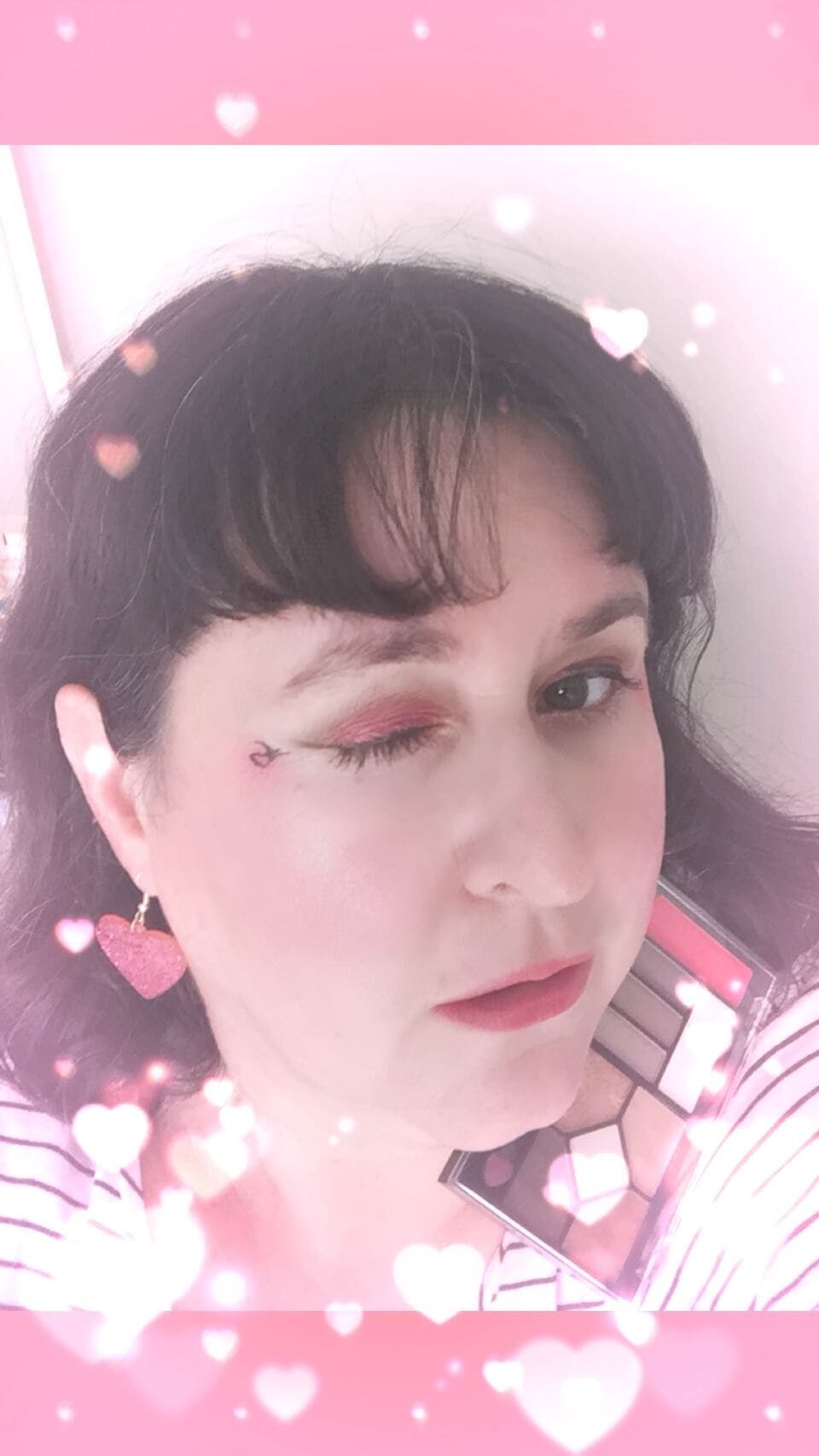 Name: Marcia L.
Age: 45
Favorite Kawaii character: Aggretsuko
Favorite Anime: Mob Psycho (Stein's Gate is high up too)
Favorite Food: Good ramen 
Favorite Cosmetic Item: Eyeshadow (I have over 30 palettes and over 200 single Indie shadows as well)
Favorite Video Game: The SIms
Favorite Hobby: Quilling

Q: How did you first discover J&K-beauty?
A: I first found K/J beauty products because of a Reddit group called /r/asianbeauty.

Q: How did you first hear about NoMakeNoLife, and what made you decide to join our community?
A: I looked for subscription boxes for J-beauty, and it came up in my search and looked really good.

Q: How do you usually enjoy the items in your box?
A: I use the neutral palettes a lot for job interviews and the like, as I like how each has a cheeky little color pop to play with. I got a Trick Mode on with a teal shadow, and it's the main one I use for this. I use the skincare items every day, and the sheet masks as a Sunday treat.

Q: What is your favorite NoMakeNoLife Box so far?
A: I love the spring box from this year with the sakura (Japanese cheery blossom) bath treats. Our bath isn't as nice as a Japanese one, but when I need a pick me up, I grab something sakura-scented for it.

Q: What is your favorite item from a NoMakeNoLife Box?
A: My fave item is either the Tony Moly egg pore mask (I had only ever read about it before), or the Onsen (hot spring) bath bear, which is super cute and feels like a luxury bath treat.

Q: What is your favorite thing about NoMakeNoLife?
A: I love that the items are ALL FULL SIZE-- no stingy samples. No other box I have tried has been as generous. I used to check how much each item was in Yesstyle or Jolse, and I was always shocked at how much they were actually selling for.

Q: What is a future theme you'd like to see us create?
A: I would love to see a cyberpunk box with very futuristic-looking items (lots of holo and/or minimalism, and bright, unusual colors).

Q: What beauty items would you like to see more of in the future?
A: I would like to see some anti-aging skincare products - more skincare than just sheet masks.

Q: What is your favorite part of Japanese culture besides beauty products?
A: I think, so far, my favorite part of both [Japanese and Korean] cultures is the food. I try to learn more from YouTubers like Chris Broad (Abroad in Japan) though and also TabiEats. I would love to be in Japan for a Hanabi (Japanese fireworks) festival.

Q: Have you ever been to Japan? If so, what was the best part of your trip? If not, what would you like to do the most if you plan on visiting?
A: I haven't been, but I do hope to go to both places someday. So many places I have seen because of YouTubers look beautiful to visit.