Let's get the party started with everyone's favorite little anime, fella — Pikachu from the world of Pokémon! If you're just like me and you love ANYTHING Pokemon then you're really lucky as I'm gonna share some awesome Pikachu make-up products that you can get in Japan or in some cases online! Just like the Sailor Moon beauty products, these kawaii Pikachu cosmetics will make your daily make-up routine way more fun and exciting, Keep reading!
1. Pikachu Mini Cover Cushion by Tony Moly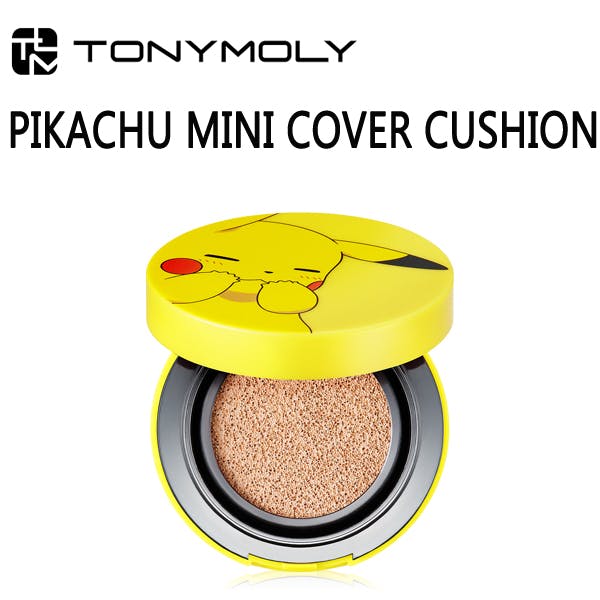 The packaging is really cute, so you may can't stand to buy it. In addition to the cute packaging, the size of Tony Moly X Pokemon Pikachu Mini Cover Cushion is smaller than other cushion foundations so it's very convenient for when you're travelling or want to touch up your makeup! The big downside however is that it's only available in two colors #1 skin beige or #2 warm beige. If you're not Japanese or Korean this product might not match your skin tone unfortunately.
2. Pikachu Lip Balm by Tony Moly
This lip balm will moisturize your lips well and the sweet fragrance just makes you wanna keep smelling it! For any Pokémon fan this is the perfect lip balm if you're looking for a lightly tinted lip balm that's great for preventing chapped lips.
3. Pikachu Pouch with Mirror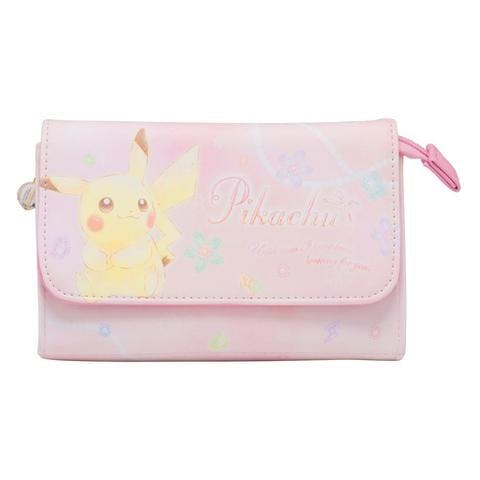 How cute is this Pikachu pouch? It has plenty of space for your makeup and is perfect for everyday use or travelling! The mirror inside the pouch makes it extra convenient. You can get it at Japanhaul!
4. Pokemon Hand Cream by Tony Moly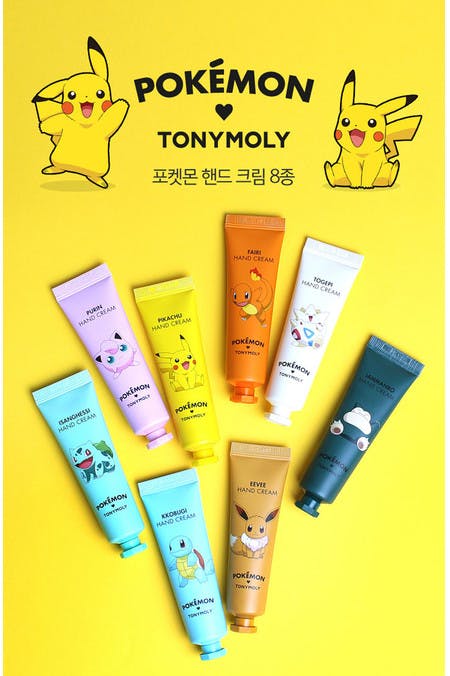 Not only Pikachu fans but also other Pokemon fans will be delighted with these hand creams! The Pikachu one has a very sweet and soft floral scent and is labelled as having a "Lotus" fragrance. The smell isn't very strong if you just smell it while it's still in the tube, but once it warms up in your hands it has a pretty strong scent for a few seconds. The cap goes on and off cleanly and you only need to use a small amount each time you use the hand cream. Sounds great doesn't it??
5. Pikachu Face Mask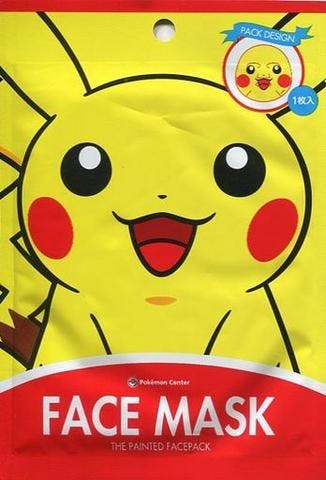 Pikachu wants to join your spa time! Relax after a long day of Pokemon Go with a nourishing sheet face mask! This Pikachu face mask will leave your skin feeling hydrated and ready for the next Pokemon battle! You can get it at Japanhaul!
Which of these products do you like most? Let us know in the comments below!
Keep up to date with all the latest Japanese beauty news coming straight from Japan by following us on Facebook, Instagram and Twitter!
Want to get a FREE Japanese beauty subscription box? Check out how to get one here!