If you love to play with makeup and beauty trends, you must have spent a lot of time practicing drawing a perfectly symmetrical cat eyeliner, right? Today let us introduce you to a much simpler but effective way to enhance your big round eyes with puppy dog eyeliner! Puppy dog eye style has fascinated Korean ladies for a long time, even becoming the iconic image of many K-celebrities such as IU, Rosé from BlackPink, and more.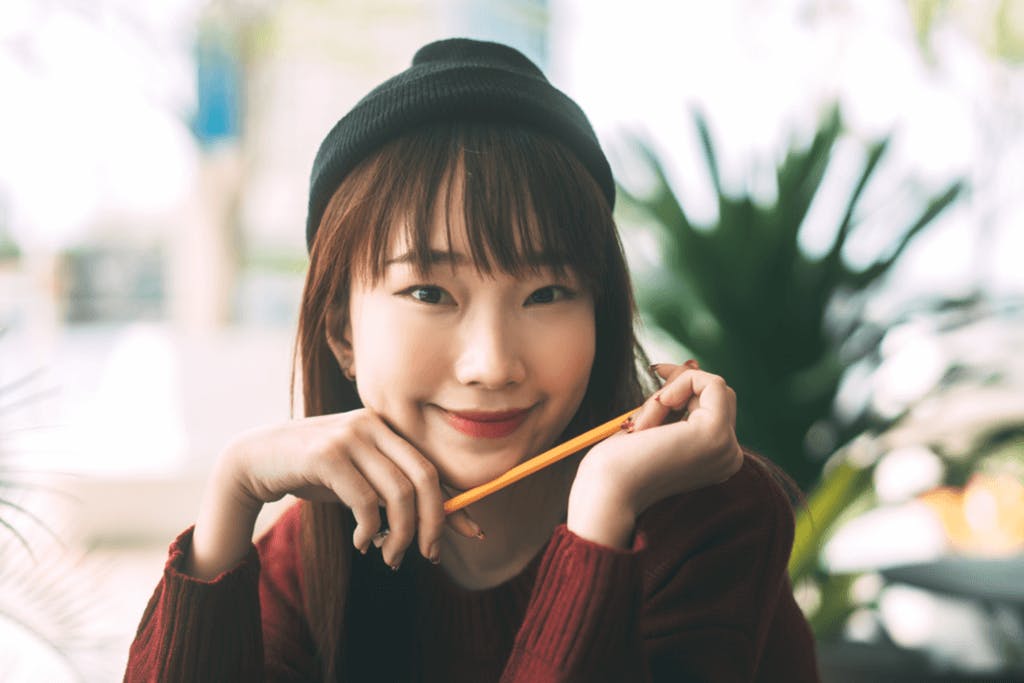 Image via Shutterstock
Cat Eyeliner or Puppy Dog Eyeliner: Which One is Better?
Cat eyeliner is for those with a natural big round eye shape to make the eyes look sharper and to individualize them with a darker eyeliner drawn up to a 45-degree angle at the end. Cat eyeliner goes well with eye-catching eyeshadow colors such as copper brown or smoky purple, which are usually seen in a bold Western style look or a girl crush makeup look.
On the other hand, puppy dog eyeliner is suitable for girls with hooded eyes, which are commonly seen in Asia. This look helps widen the corner of the eye to make your eyes look bigger and as a kind of kawaii aesthetic (cute aesthetic) to the eyes..
Looking for makeup items to create your own puppy dog eyeliner? NoMakeNoLife sends the latest Japanese and Korean beauty products monthly to your door, including everything you need for a perfect lovely puppy dog eye look.

Unlike cat eyeliner, puppy liner tends to be drawn very thin but elongated, and the tip of the tail goes down, making the eyes look bigger and rounder than they really are. Often combined with this eyeliner style are light but bright eyeshadows such as coral, orange, pink or pearls.
Therefore, puppy eyes are originally intended for girls pursuing a gentle and sweet style, mostly inspired by Korean beauty trends, because it gives off a cute, bright look. Puppy dog eyeliner is also recommended for people with slanted eyes as it will soften your eyes.
One plus point of puppy eyeliner is it is extremely easy to draw the liner as you just need to go in a straight line slightly downwards. So, you don't have to worry too much about the disproportion of the liners on the two sides of the eyes as much as when you draw a cat eyeliner.
Steps to A Simple Puppy Dog Eyeliner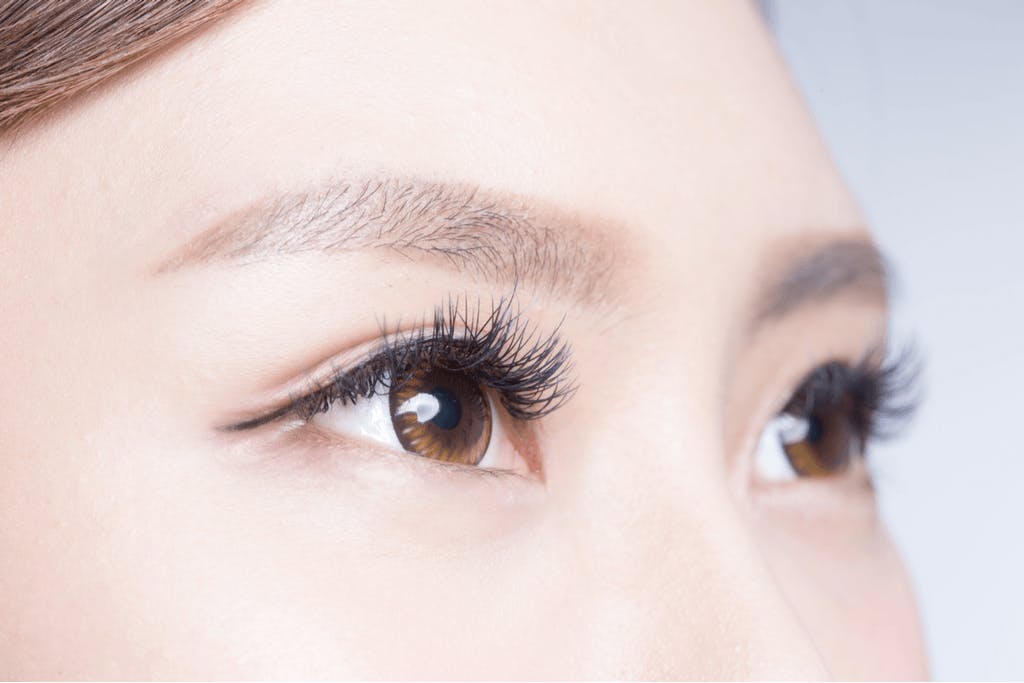 Image via Shutterstock
Use a liquid eyeliner to draw a thin line starting from around the center of the upper eyelid downward to the outer corner of the eye. Remember to keep it straight and follow the natural slope and shape of your eye.
Then use a pointed brush applied with a dark brown eyeshadow color to connect the tail of the liner with ⅔ of the inner line of the lower eyelids. Fill in the inner line of the upper eyelid as well. If the eyeliner looks too heavy, use a small brush to smooth out the color at the edges.
Next, smile slightly to find your eye bags and use a light brown powder to line them, then add a little bit of glitter eyeshadow around the eye bags and the inner corner of your eyes. You can skip this step if you just want a simple puppy style eyeliner for daily makeup. However, this is the key to a pure and soft eye makeup look that looks like a puppy dog.
Tips for the Ultimate Puppy Dog Eye Makeup Look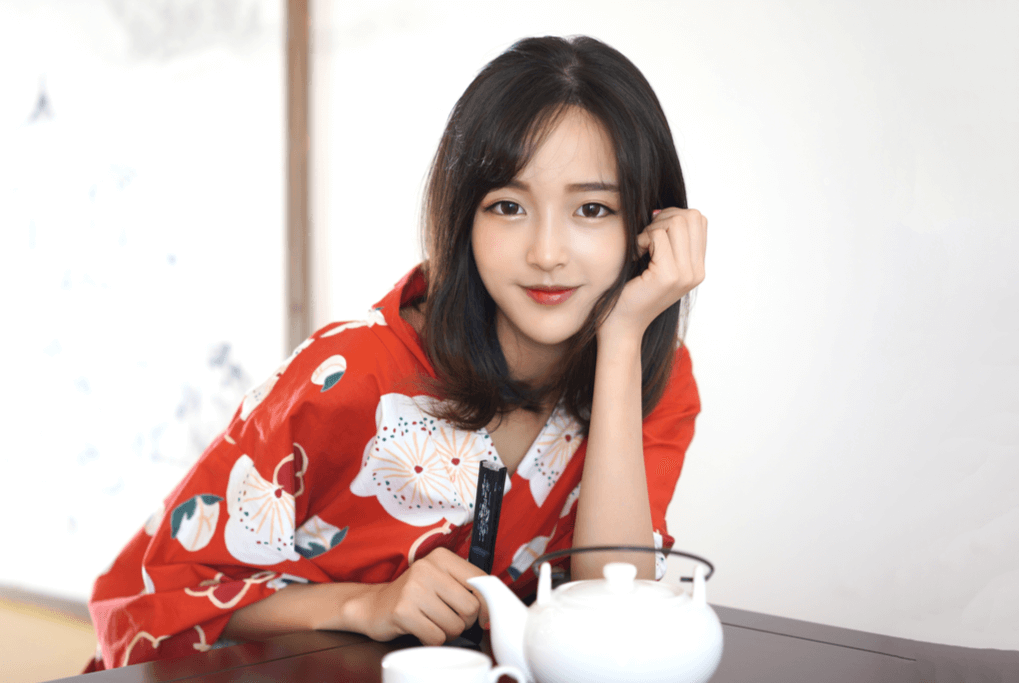 Image via Shutterstock
You can also use a shimmer brown eyeshadow to draw puppy dog eyes both in the upper and lower eyelids for a more glowing and vivid effect.
It is recommended to use a brown-based color eyeliner to draw the line. The reason is that brown eyeliner will make your eyes look big and round in a more natural way than using a traditional black eyeliner.
Moreover, Korean girls usually cut false eyelashes into small pieces and attach them in between with the real eyelashes at some key points: the corner and the center of the eye. You can also use ribbed false eyelashes, but not the whole heavy traditional ones because it will make your eyes look unnatural. 
By adding just the right volume to the eyelash, the soft and feminine vibe given by puppy dog eyeliner will be enhanced even more. It's great for a lovely makeup look on special days like Valentine's Day, especially Valentine's Day in South Korea.
Eyeliner is one of the most essential items in a daily makeup routine that many girls can't live without. With just a single liner, the appearance and impression of the eyes can change dramatically.
Puppy dog eyeliner is not only an easy way to spice up a Korean eye makeup look but also the perfect go-to makeup trick for a more innocent and adorable impression for special occasions like a first date.
Do you prefer puppy dog eyes over cat eyes? How do you get a perfect puppy dog eyeliner? Share with us in the comment sections below!