Korean Makeup inspires a lot of makeup enthusiasts due to the flawless, porcelain looking skin that it tends to offer. Korean eye makeup has also gained a lot of popularity recently. If you are wondering how to get those cute and subtle eyes. We have some tips for you here. 
Korean eye makeup typically involves a very minimal amount of color and just a little bit of glitter in the eyes. The whole beauty of korean eye makeup is its muted neutral or pastel colors. Korean makeup does not use any bright or loud colors but yet manages to catch all your attention. The best part about Korean eye makeup are the natural looking eyes.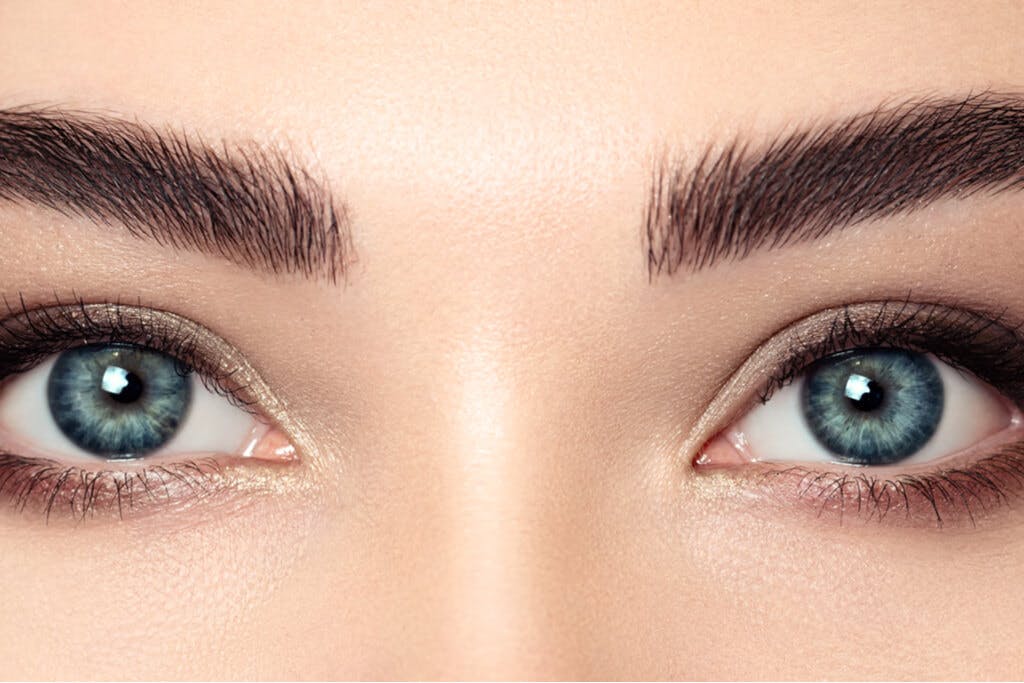 image via shutterstock.com
Korean Eyeshadow
Like I mentioned before Korean eye makeup is all about achieving those younger, brighter and natural looking eyes. Creating this look is pretty simple with just a hint of color and some glitter eye shadows. Neutral colors are common in korean eye makeup, for example brown, orange or rose pink. Choose the color that suits you the best and apply the shade using an eyeshadow brush around your eyes maintaining an oval shape. Koreans also prefer using little colors on the lower part of the eyes.    
Choose a lighter shade that has some shimmer in it and apply it on the center of the upper eyelid. The shimmer applied to the center of the eyelid can then be gradually spread out around the eye. This helps the eye look brighter. Also, use a little bit of the shimmer below the lower lash line in the center and slightly spread it out. This will give a really cute effect.
Tired of looking for the perfect cosmetics online? nomakenolife is curating the cutest Korean and Japanese cosmetics and shipping them to your door straight from Tokyo!

Use a darker shade of eyeshadow like peach, pink, etc on the corner of the eyes pointing outward in a triangle shape. Most Koreans have a single lid that gives the eye some depth and helps give the look of a double lid. While using a brush to apply the shade always remember to tap off the extra color from the brush before applying it to your eyelid. Blend off the color well so that there's no harsh line left.  
Korean Eyeliner
Eyeliner plays an important role in Korean eye makeup but again as korean makeup is all about looking natural. Koreans prefer using pencil liners as it gives a more soft and natural look to the eyes. However, other liners like liquid and sketch liners are also available in stores. The 'puppy eye' look is the trend in Korea, which is basically a little slanted towards the end of the eyes. Unlike the famous winged liner Koreans tend to follow the shape of their eyes, which droop down a little at the corners. Thus, making the eyes look brighter and defined.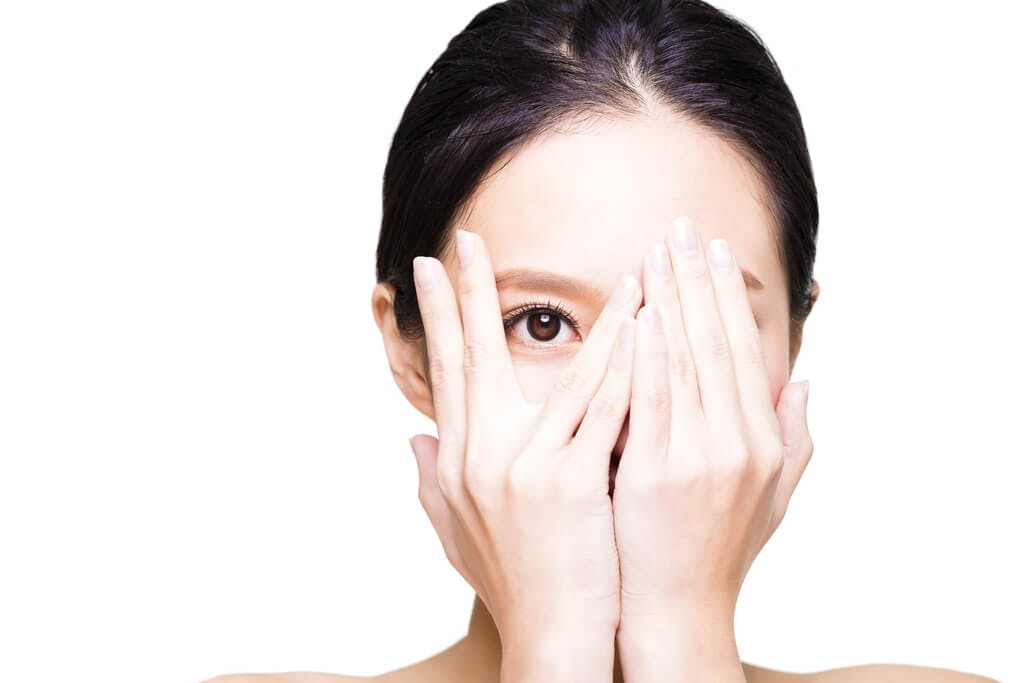 image via shutterstock.com
If you have an oily skin leading to an oily lid, you can use a smudge proof brush liquid liner and go over the end of the eyes again. It will ensure that the eyeliner would be smudge proof and long lasting. 
Koreans makeup enthusiasts also prefer brown eyeliner over black as brown liners. Brown liners help you achieve that perfect natural look. Once you use brown liners you will see the difference and you will love it if you believe in the simple and natural look of the koreans. 
Eyelashes
The final step in the Korean eye makeup is to curl the eyelashes and apply the mascara. While Koreans and many other Asians have short and thin lashes compared to Americans. To know more about American vs Korean makeup you can refer to this article. The Koreans have short and thin lashes, adding long, thicker and dark lashes may add too much drama to the look. The Koreans use a trick to make their lashes look naturally fuller. They use a pencil liner to draw the water line of the lashes from below. Which makes the lashes look naturally fuller and thicker. It is advisable to use pencil liners for this process as it is smudge proof compared to other liquid or gel liners. They often prefer lashes with lighter shades too. Koreans also add bottom lashes to make the eyes look cute.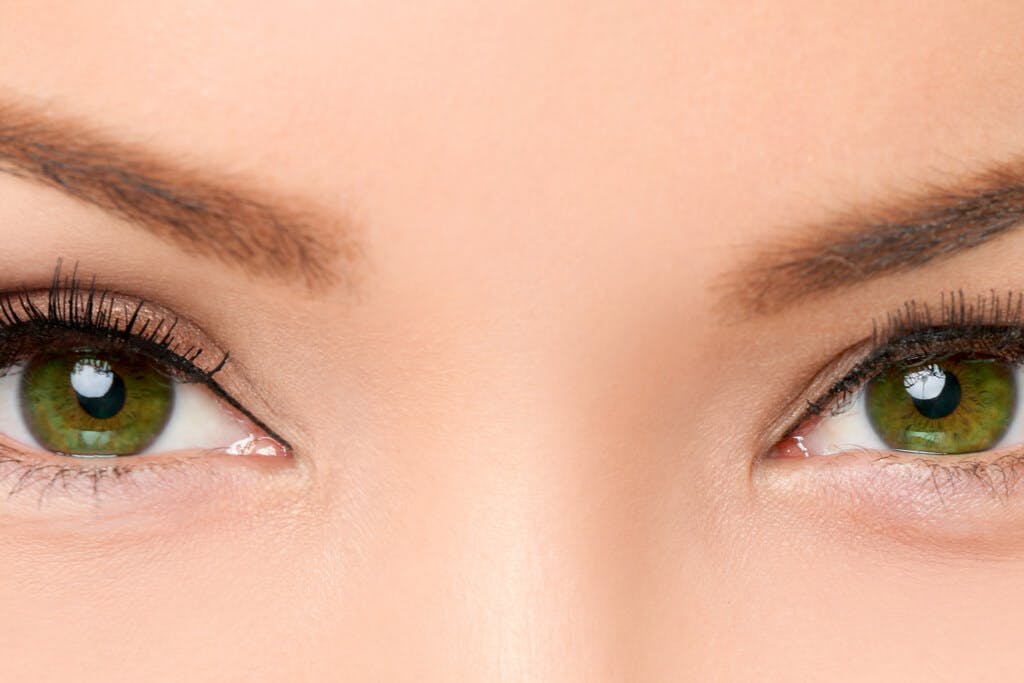 image via shutterstock.com
Korean Eye Makeup Products
It is better to use korean eye makeup products. As the shades and textures might be different if you try the look with other international brands. Though the outcome may not be the same, there's nothing wrong in trying with whatever is handy. 
Eyeshadow Palette 
Here's some of the trending K-beauty eyeshadow palette that you might like to have your hands on.
Etude House Play Color Eyes
3CE Multi Eye Color Palette in All-Nighter
Pixi + Heart Defensor Eye Heart Eyeshadow Palette 
Eyeliner
Eyeliner is one of the most essential makeup items in Korean eye makeup. You can get one either in pen form or in pencil form. 
Innisfree Powerproof Pen Eyeliner 
VT Cosmetics Super Tempting Glitter Eyeliner
Clio Waterproof Pen Liner Kill Black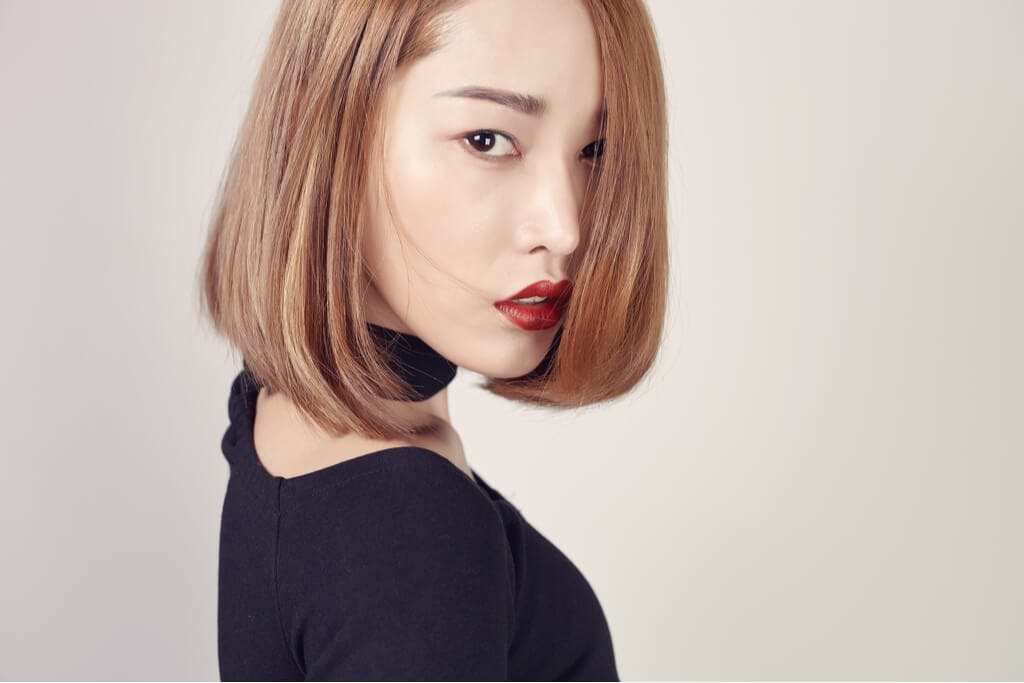 image via shutterstock.com
Eyelashes
Koreans are very specific about eyelashes too. As they have thinner and short lashes the bigger ones may look way too dramatic. Some of the popular lashes brands that koreans follow are: 
Doe Lashes
Velour Lashes 
House of Lashes