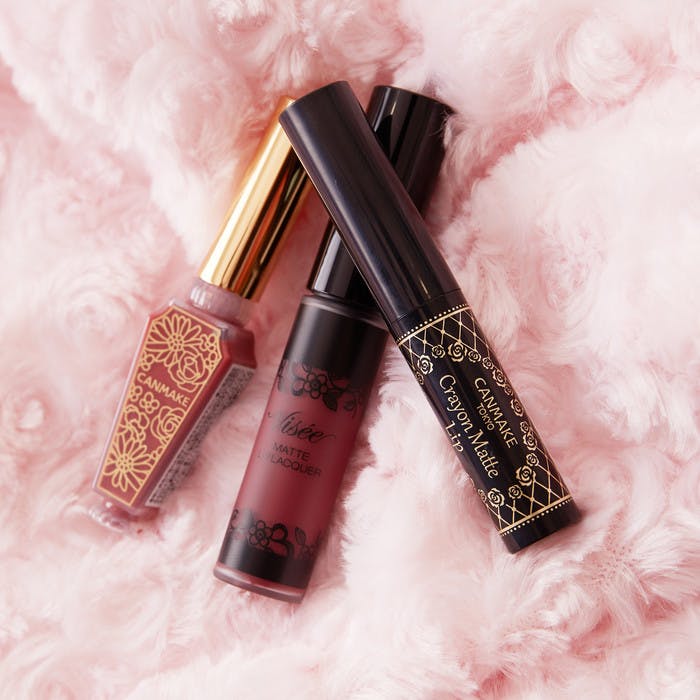 Summer in Japan is the perfect time to emphasize your look through lip shades. Since it is so hot you would probably not want to apply layers of makeup but instead keep it more natural. Why not give the 'Glass Skin' trend a go while you're at it. Instead of having it bold, many go to a natural lip color; tints and glosses more than matte lipsticks. You can find different shades, brands and texture in any local drug store.
There are definitely so many colors to pick from, but here are the most trending lip shades in Japan this summer:
1. Opera Lip Tint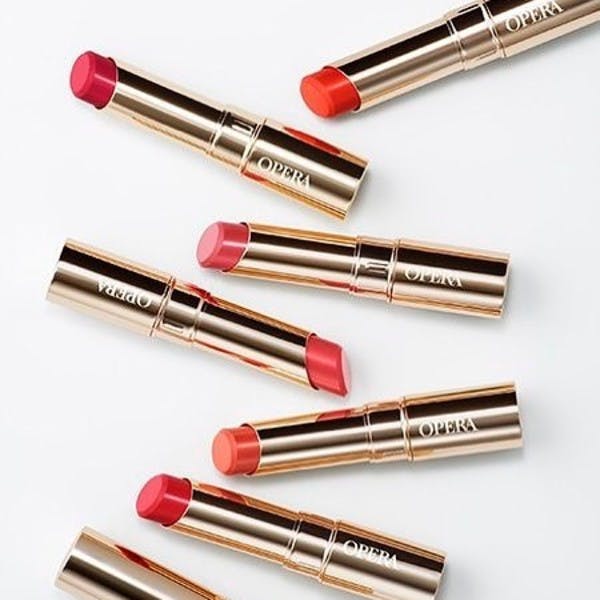 This lip tint in Japan is very popular! You can find it at almost every drug store and see many people using it. It comes in 6 different colors (you can sometimes find limited colors in the lineup that are only available for a short time) and definitely gives your lips a pop of color. This non-sticky formula not only provides a long-lasting impact, it also moisturizes, perfect for summer weather. With a transparent tint, enhance your natural lip color, making it ideal for your on-the-go makeup look. Among Japanese, Coral Pink 05 is very popular as the color seems to match their skin perfectly.
2. Chifure Cosmetics Lipstick S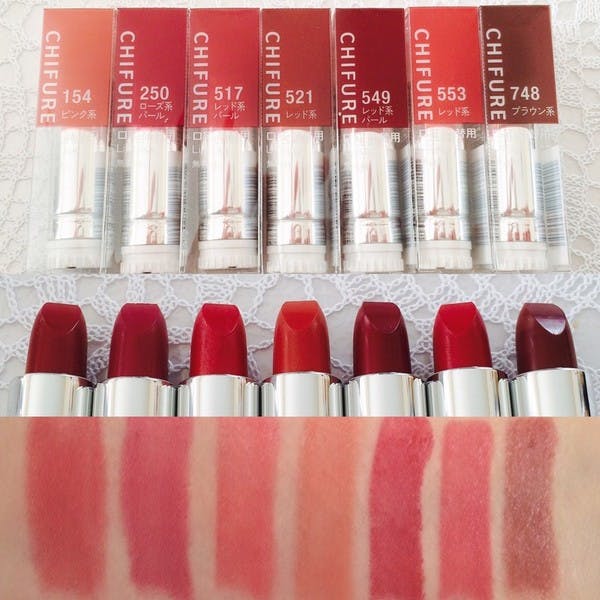 To maintain your lips moisture throughout the day, this lipstick has hyaluronic acid and macadamia nut oil. It comes in so many colors, but cherry tones like 250 or 549 are more common for summer. Chifure lipsticks produce a sheer finish (neither matte or shimmery) and a very subtle pigmentation is also visible.
3. Addiction Lipstick Sheer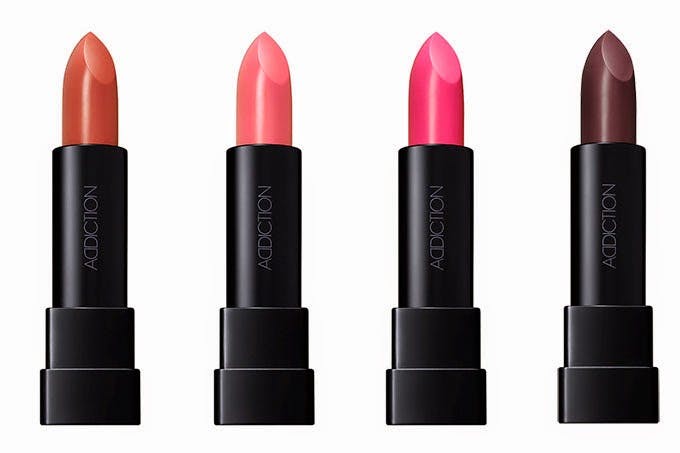 This is a non-matte lipstick that gives incredibly translucent, transparent and beautiful coloration to your lips. It is also moisturizing and produces a long-lasting, soft layer. With many different shades available, 'Cherry Cherry #003' is perfect for summer! The transparent texture, despite the powerful red, gives it a pop look you're going to love!
4. Canmake Lipstick - Stay-On Balm Rouge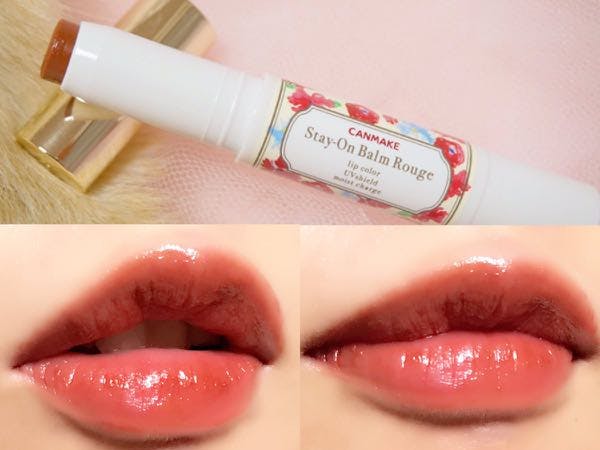 Lip balm with moisturizing ability, the color of a lipstick, the sheer of a gloss and UV protection! This lipstick has rich oils and moisturizing agents that help to create a long-lasting, comfortable, non-sticky feeling. The application is easy and very effortless. Ideal for sensitive skin and warm sunny days. 'Masquerade Bud # 09' is more suitable for more plump lips, but you also have the choice to choose from a broad range of shades.
5. 3CE Mood Recipe Matte Lip Color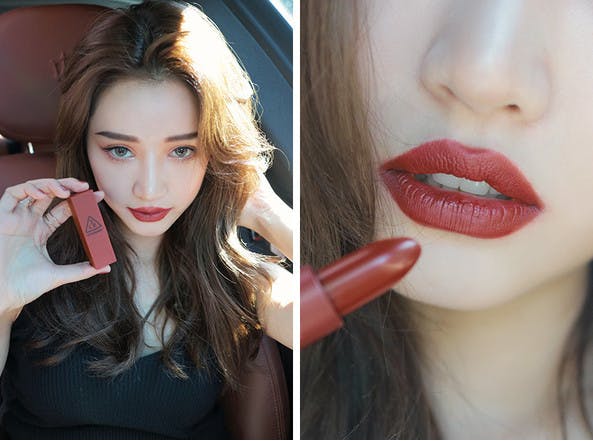 If you're looking for the perfect matte lipstick for summer, 3CE is for you! It has a spreadable creamy texture and a nice finish. 3CE is a popular lipstick for all types of skin. The shades are very pigmented, creating a good first impression; In particular, 'Smoked Rosed #909' creates tension and highlights your beauty.
What look do you go for in the Summer usually? Do you tend to go for a more natural look or do you still keep the strong tones and vibes going even in the Summer heat? How about lipsticks? Are you a matte or gloss type? Let us know your preferences in the comments below. Who knows, it might influence what we include in future boxes!
Keep up to date with all the latest Japanese beauty news coming straight from Japan by following us on Facebook, Instagram and Twitter!