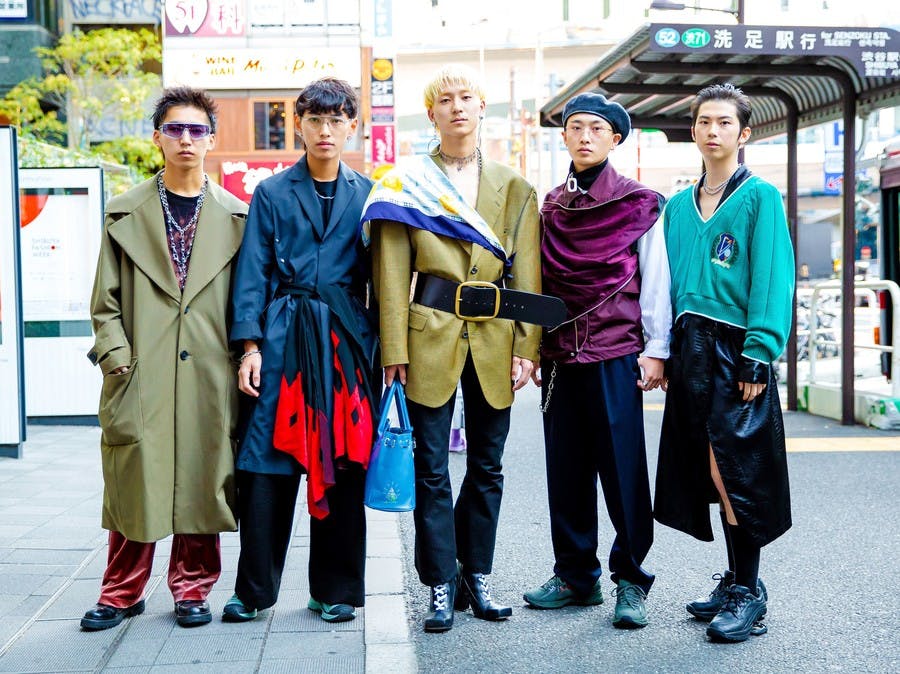 Tokyo Fashion week is a well known and internationally established fashion festival that's held twice a year as part of the world fashion weeks. Held in both March and October it's hosted by the Japan Fashion Week Organization (JFWO) and is used to showcase spectacular fashion to the world from both Shibuya Hikarie and Omotesando Hills as well as other fashionable locations in Tokyo. Whenever it's held all of the fashionistas both professional and hobbyist gather on the streets of Tokyo to display their own unique take on fashion trends.
This March we looked at so many photos of the amazingly talented people on the streets of Tokyo want we were blown away with the stunning clothes and styles! It was hard, but we picked out some of our absolute favourite style and trends that we saw. Check out our observations below!
Shiny, Metallic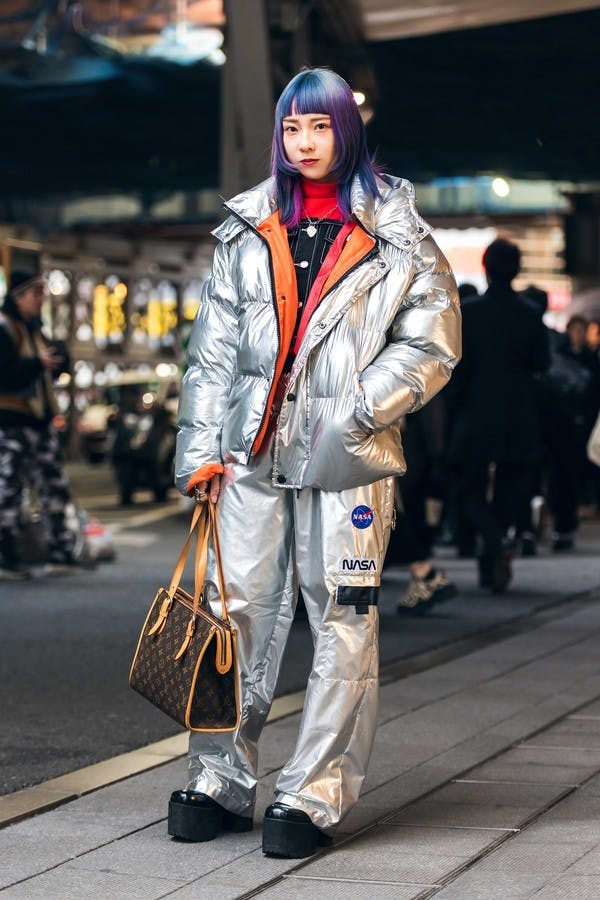 We're loving this outfit for the shiny, metallic edge. Even better is tying it into a NASA space theme which fits the silver and orange color scheme perfectly! To top off the look, the space galaxy blue/black hair colour is amazing! You could definitely rock any space party with this look!
Hints Of Colour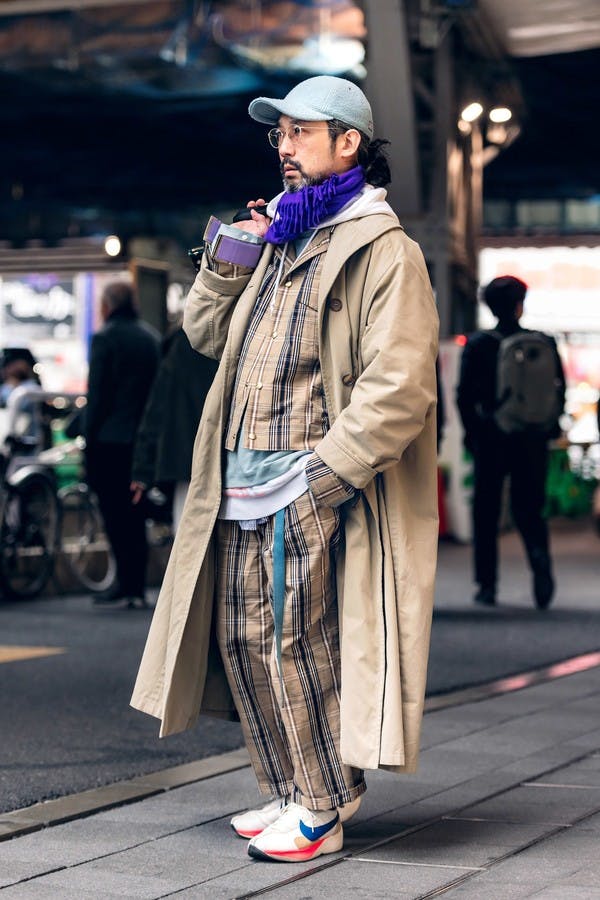 This outfit stands out to us because of the simple use of bright splashes of colour here and there to break up the main beige and burberry-esque patterns. We especially love the purple of the scarf and the subtle flashes on the shoes.
Simple Yet Stylish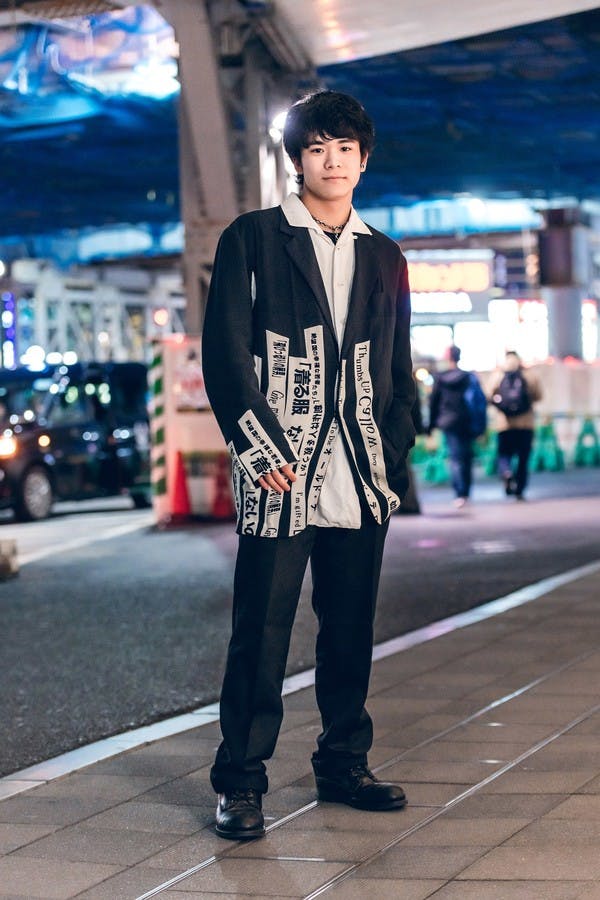 This outfit might not be quite as flashy or outstanding as some of the others, however that's exactly why it appeals to us. This outfit just goes to show that in a crowd of people wearing eye-popping clothes you can keep things simple and still make an impression.
Contrasting Prints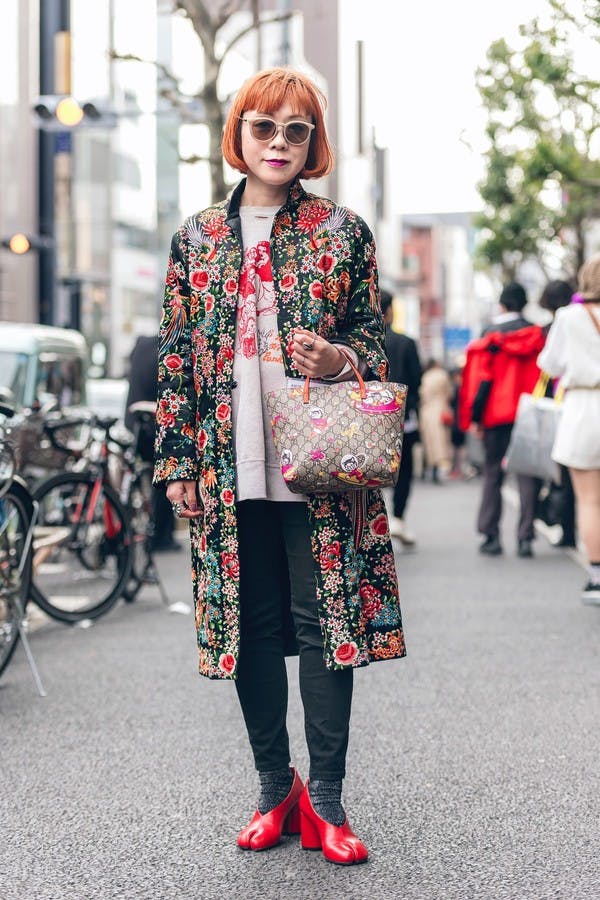 Contrasting prints were a big thing this Fashion Week, and this is a great example here. Although the colour scheme works well together the bag, coat and other items stand out all the more with their mismatching patterns.
Light And Airy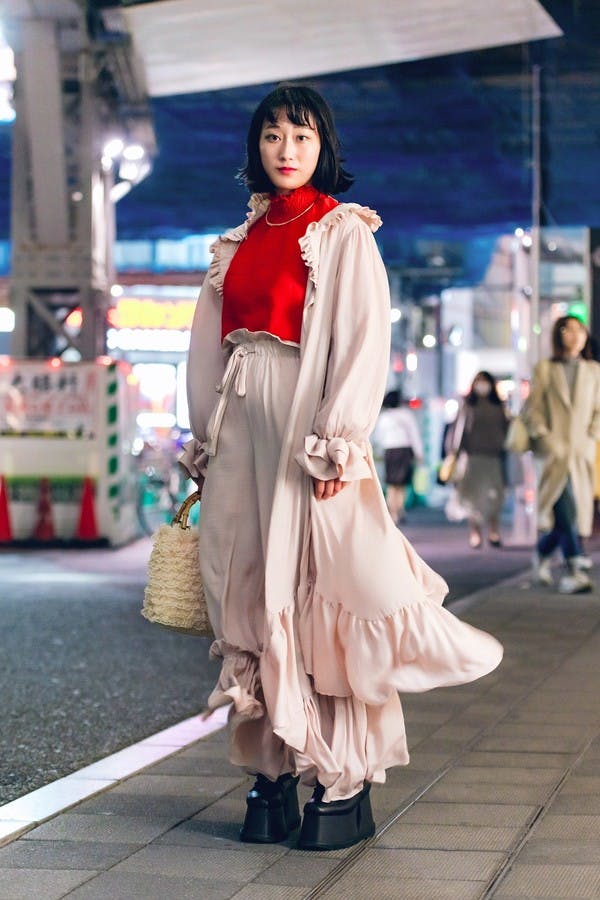 Another trend that seemed to stand out was oversized clothing, creating a light and airy look. This outfit especially gives the impression of floating on a pink cloud and looks super comfortable too. The bright red of the top and lipstick really sets off the outfit too.
Oversized Items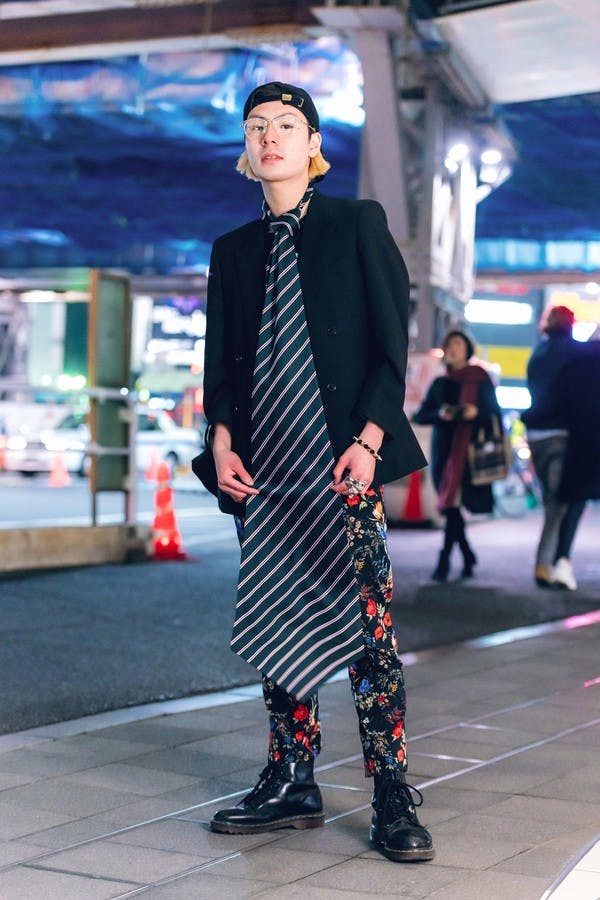 Wearing items that were almost impractically oversized was another order of the day this Fashion Week. We saw trousers, coats and various other items with oversized features, however this simple tie really stood out for us!
Modern Traditional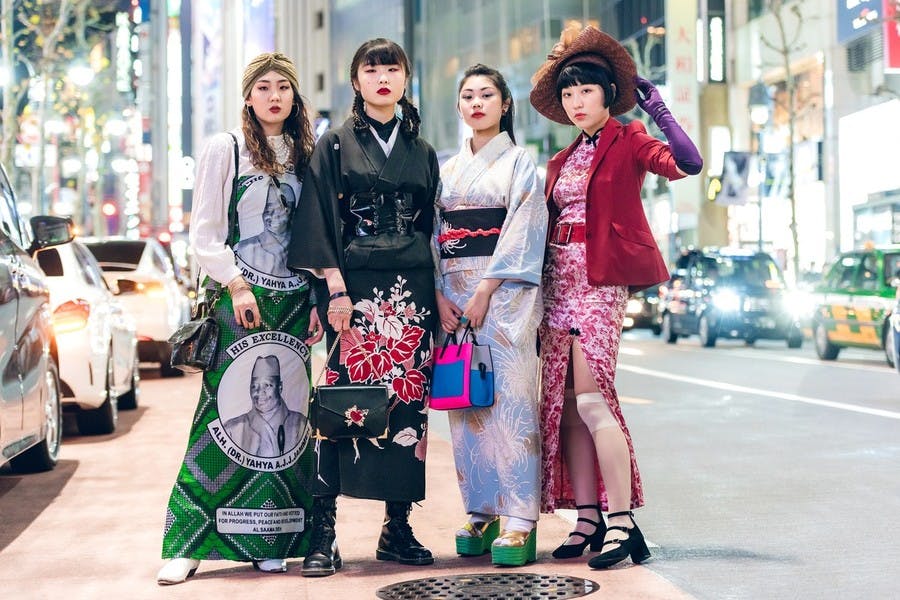 A lot of people decided to take traditional looks and update them in their own way. Kimonos, yukatas and other styles came out looking interesting and updated. We'd love a chance to wear some of these outfit combinations!
Mix N' Match Materials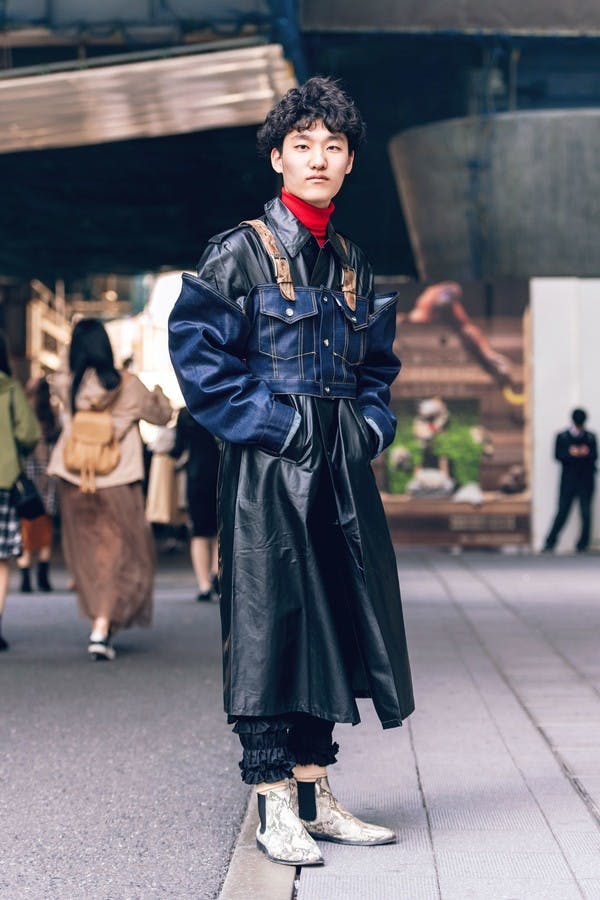 Outfits featuring more than one kind of material was a strong trend on the streets too, taking recent regular street fashion to a whole new level. We loved this mix of leather and denim, creating a casual yet eye catching look.
There were too many amazing, stunning outfits for us to really cover every single one we loved, so if you're interested in looking up more we'd recommend checking out some other pictures to see if you find some inspiration for the coming seasons. We definitely did! What was your favourite look from the above mentions? Anything you liked or even didn't like? Tell us your best look in the comments!
Keep up to date with all the latest Japanese beauty news coming straight from Japan by following us on Facebook, Instagram and Twitter!