When it comes to beauty, Japanese women tend to invest in showing off nice skin instead of covering it behind layers and layers of makeup. So since their beauty secrets rely on having a face that can look good on its own, it's very important to focus on a skincare routine that allows them to do that.
Because of this skin-focused mindset, there are so many popular Japanese beauty brands that compete to offer the best kind of products to help women of all skin types achieve the look that they're going for.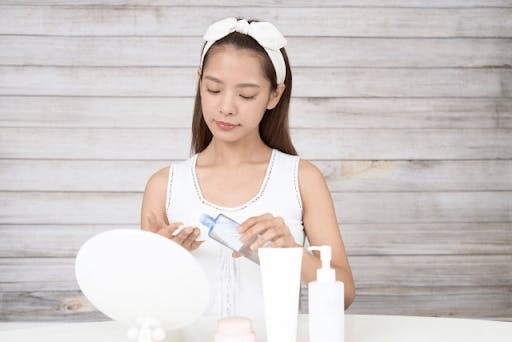 If you've ever wondered why Japanese women seem to have glowing skin and want to achieve that for yourself as well, it might be worth taking a look at all the different Japanese skincare brands and products that you can include in your routine. In this article, we'll talk about Japanese beauty products for different skin concerns and also explain just how they can help you achieve clearer, radiant skin.
The Basics of Japanese Skincare
Since different people have different skin care needs, it's important to base your routine around what your skin needs to improve. Some of the most common skin problems that Japanese women tend to face are: having sensitive skin, having dry skin, or wanting their skin to look more youthful.
When it comes to Japanese skin care products, there are certain products available for all of these issues, so let's get down to it and familiarize ourselves with some of them.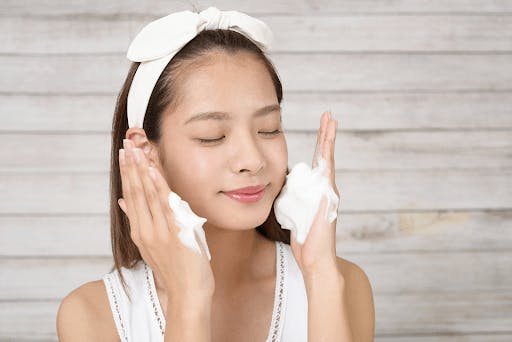 Japanese Skincare for Sensitive Skin
Sensitive skin can be a difficult issue to deal with because it means that it's not very easy finding skincare products that won't cause your skin to break out or cause pain when being applied.
If you know that you have sensitive skin, it's very important to be mindful of your skincare routine (for example, it's advised by dermatologists to use warm water instead of hot water when washing your face) and also to be aware of what kind of ingredients are being used in the product you choose. As much as possible, you need to choose products that use more natural ingredients than chemical ones. 
Overwhelmed with options on your Japanese skin care journey? Let us do the shopping for you! nomakenolife is full of the best beauty products Japan and Korea have to offer - and it's shipped straight to your door every month!

One Japanese skincare product we recommend is the DHC Deep Cleansing Oil. It serves the function of being both a makeup remover and a facial cleanser, and the best part is that it's formulated with organic olive oil, which makes it perfect for sensitive skin. There are no harsh ingredients in it and thanks to its cleansing properties, it will leave your skin feeling clean and silky. Lastly, since it's oil-based, those who practice double cleansing can also easily add this to their skincare routine. 
Japanese Skincare for Dry Skin
One of the external issues that can cause skin problems for many women living in Japan is that a lot of places in the country tend to have really dry weather during the colder winter months. This can have an impact on women's skin, causing it to be dry, flaky, and in some cases, when the skin doesn't get enough moisture, it also leads to some itchy patches.
Luckily, there are a lot of Japanese skin care products that can bring back moisture to the face. When dry skin becomes healthy and moisturized, this also helps your face look smoother naturally, so you won't need to rely too much on covering it up with other sorts of products.
The ingredient you need to look out for when repairing dry skin is hyaluronic acid. You might also find it under the name "hyaluronan", but basically, the reason it's important to use products that contain hyaluronic acid is because this incredible ingredient is known for its intensive moisture properties.
In addition to being able to moisturize the skin, it also helps keep this moisture on your skin so that it'll stay hydrated for a longer period of time. If skin is kept hydrated, it helps with skin elasticity and in making the skin look younger too. When it comes to Japanese products, we recommend this Japanese essence lotion that has the ingredients you need, and which also comes in an easy to carry bottle so you can bring it with you everywhere.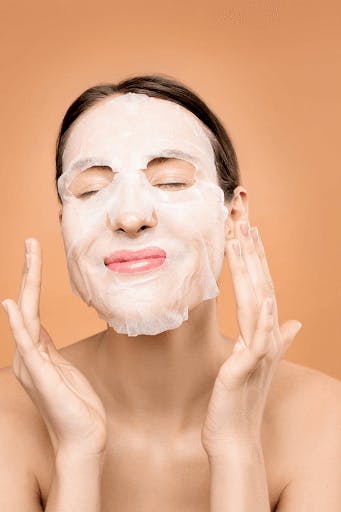 Japanese Skincare for Anti Aging
There's a misconception that anti aging skin products are only for those who are older in age, but this isn't necessarily true. There's no problem in starting an anti aging skin regimen in your early 20's, especially if you're someone who is often out in the sun a lot as this can cause premature aging on exposed skin. One thing you can practice to combat this is religiously applying sunscreen to help protect your skin.
But if you want to know what the beauty secrets of Japanese women have to say when it comes to this issue, it is that green tea sheet masks are an essential skincare product to use because of their anti aging properties. Green tea is rich in an antioxidant known as EGCG, which helps your skin rejuvenate dying skin cells. Upon regular use, it can help make your skin look livelier and younger.
On top of that, green tea also has anti inflammatories. So using them can serve a dual purpose; they can also help fight against any red spots or unevenness, leaving your skin looking clearer and smooth.
Japanese women have perfected the art of making your skin look radiant because of all the different Japanese skin care products that they can customize for their skin's needs. We hope that this article helped you learn more about how to take care of your skin and how adding Japanese products can help you achieve the best version of your own skin.