For years, women have decorated their nails with a plethora of colors but in the past decade, Japanese nail art has completely exploded with creativity and infinite artistic options. Nail art has become a new fashion staple among Japanese women and has caught global attention for its intricate and remarkable designs. Glamorous, kawaii, sparkly, or fun, there are endless varieties of what can be done with nail art these days. Here are our top 10 Japanese inspired nail designs that we picked from Japan Nails' Instagram page- make sure to check out more of their work by clicking HERE!
1. Bling Bling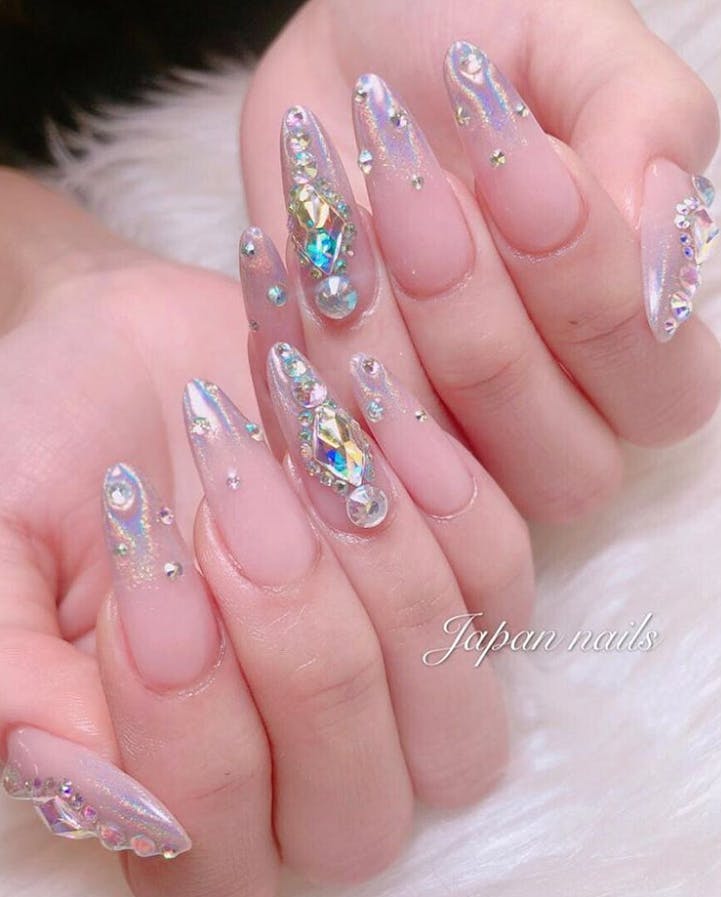 Although this design uses neutral colors, there is nothing subtle about these nails! We love the holographic french tip ombre with gaudy assortment of crystal gems. Truly gives the illusion of jewelry on your fingertips! Even if you are supporting a laid back or casual outfit, these nails will give you an automatic boost.
2. She Extraaa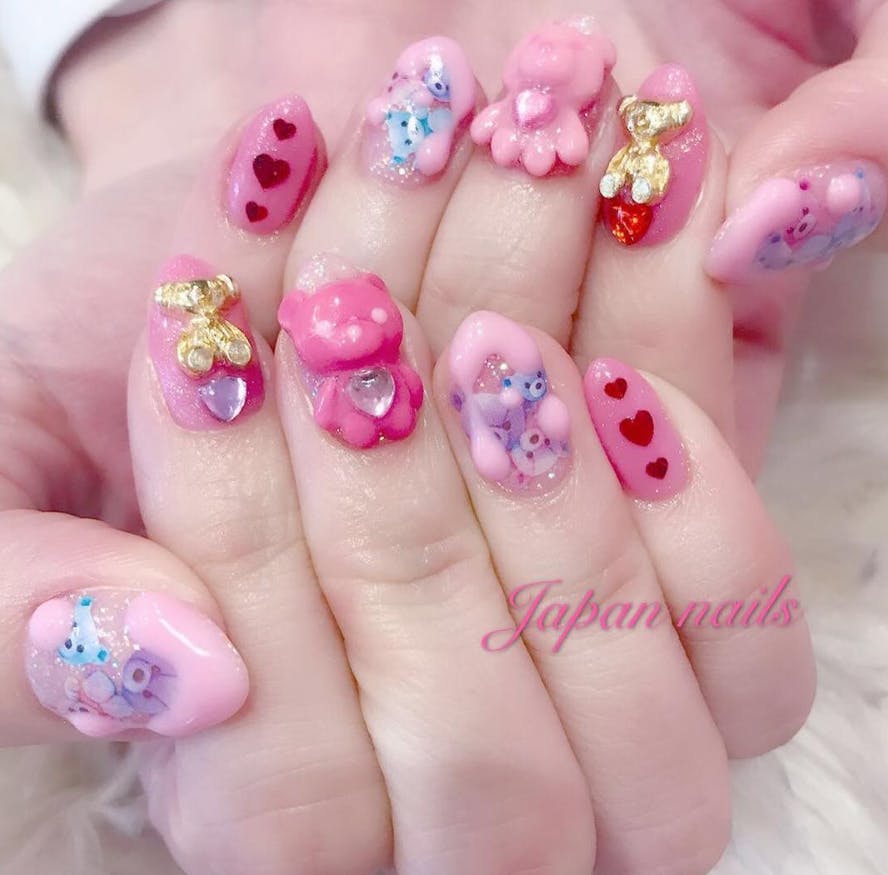 There is no denying that this nail design screams Harajuku girl! From the bubble gum picks, to the 3D teddy bears and heart stickers, these nails are the definition of kawaii. Although there is a lot of volume and textured details, the nail length isn't too long so they can still be functional! Who said you can't be practical AND cute?
3. Ocean Glam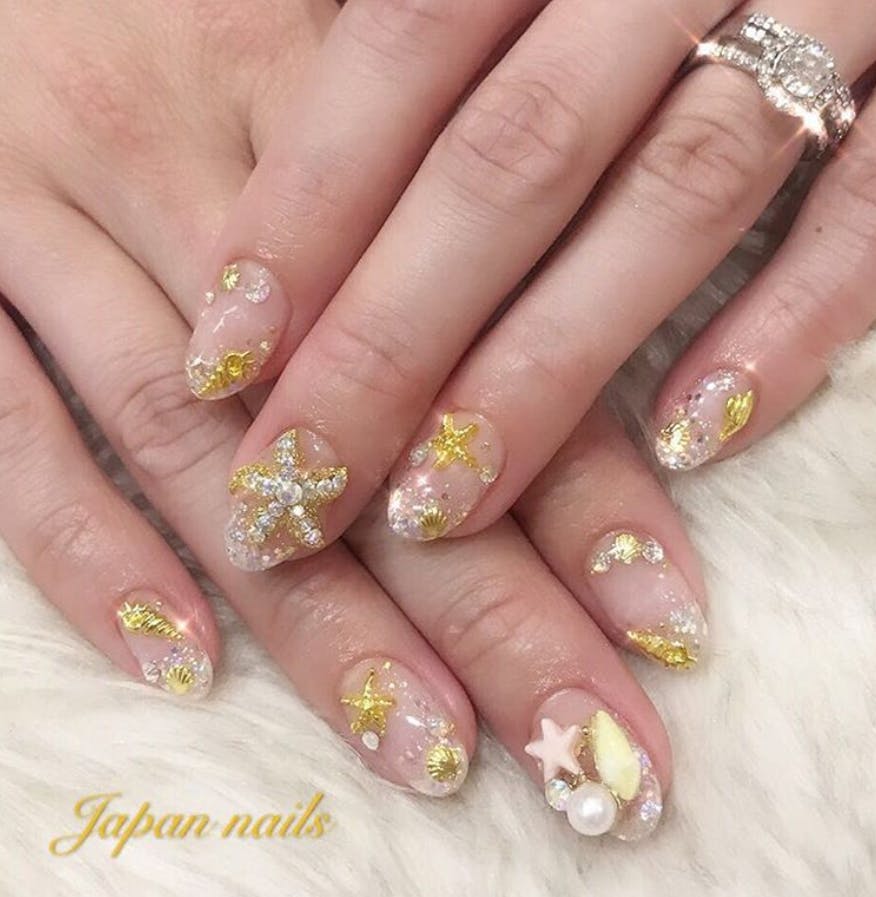 This is a luxurious take on an ocean themed nail design! Instead of going for the obvious ocean color palette, we love that this design is made up of gold and glitter! It creates a very high class and expensive feel- and we cannot ignore how stunning the sea charms are.
4. Winnie the Pooh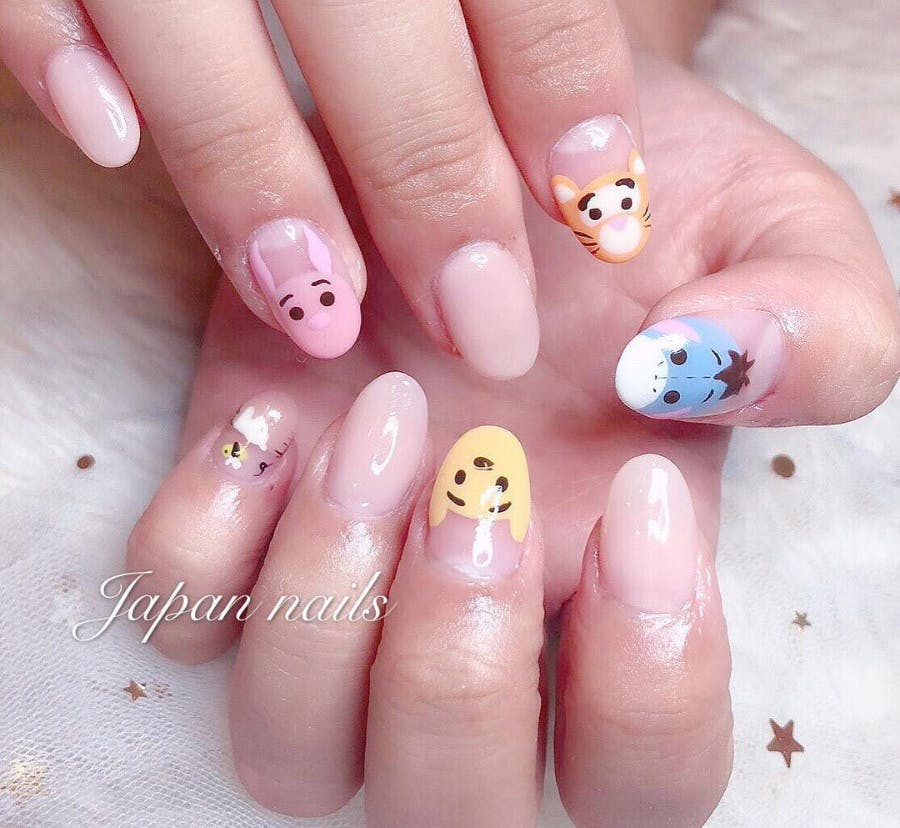 Here to state the obvious, but these Winnie the Pooh nails are adorable! We are a huge fan of characters on nails so this design really stood out to us! Seeing your favorite childhood cartoons on your nails just sounds so wholesome.
5. Flaming Baddie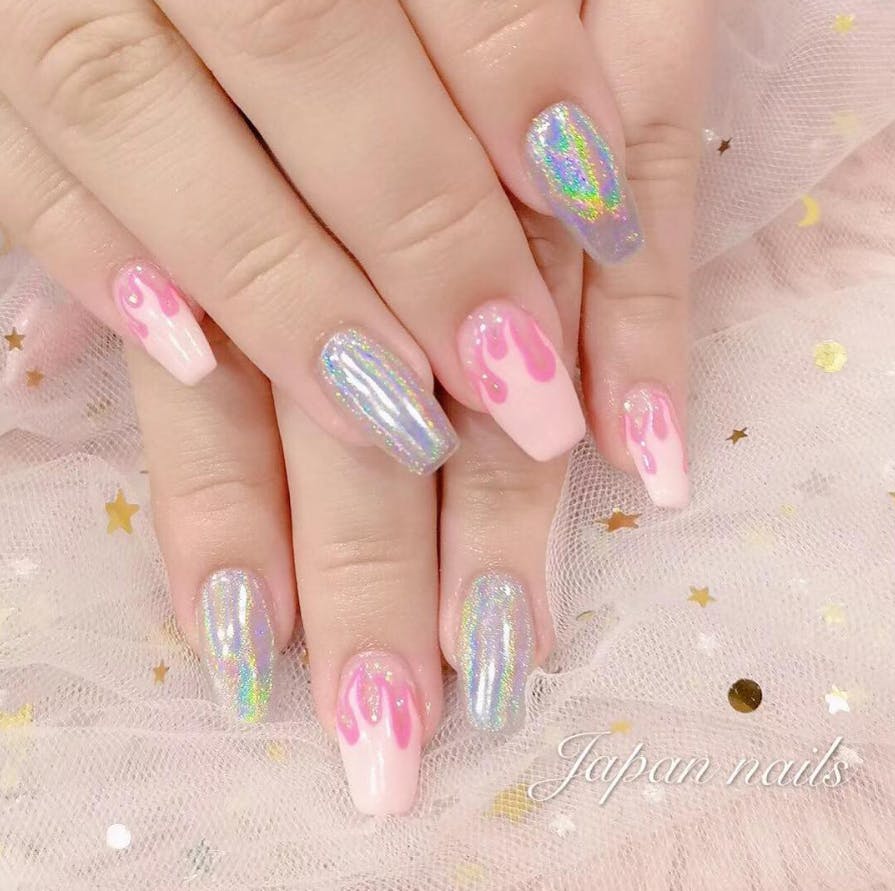 We have been loving the flames nail design trend, especially when they are baby pink like this one! It is also such a fun combination to balance it out with these mesmerizing, holographic accent nails. One of the simplest designs out of the bunch, but it surely adds a punch! See how I rhymed there?
6. Sanrio Nails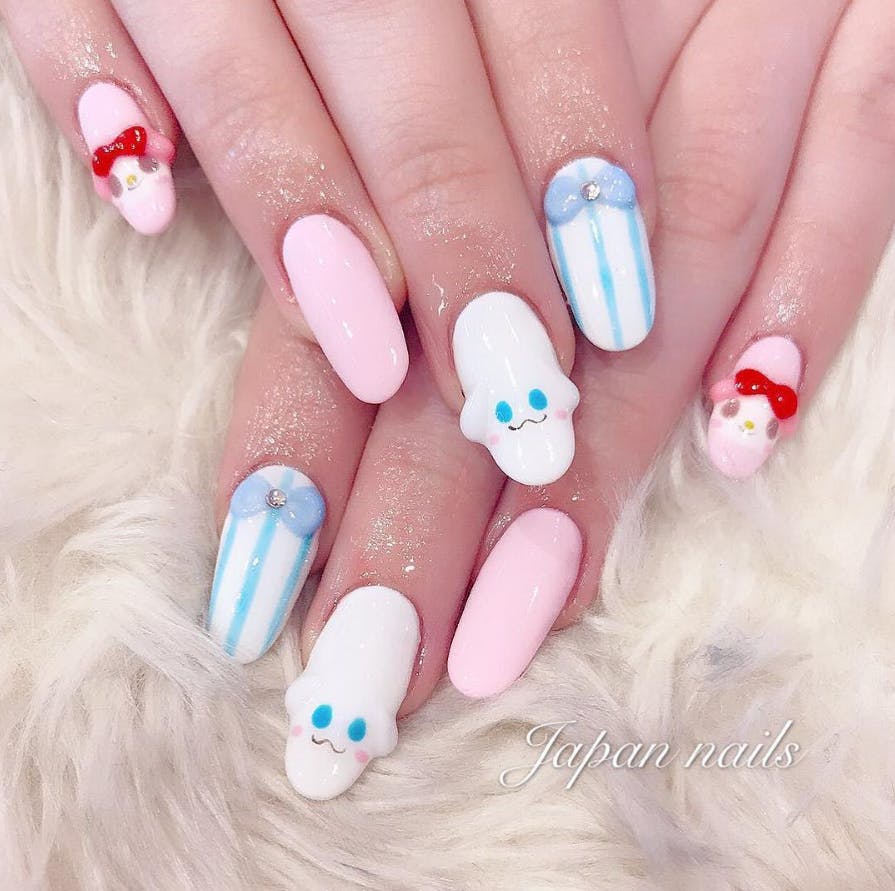 What more do I really need to say other than SANRIO CHARACTERS ON NAILS! The baby blues from Cinnamoroll paired with the pastel pink of My Melody is such a charming duo. Also, love that the ears and bows are 3D!
7. Galaxy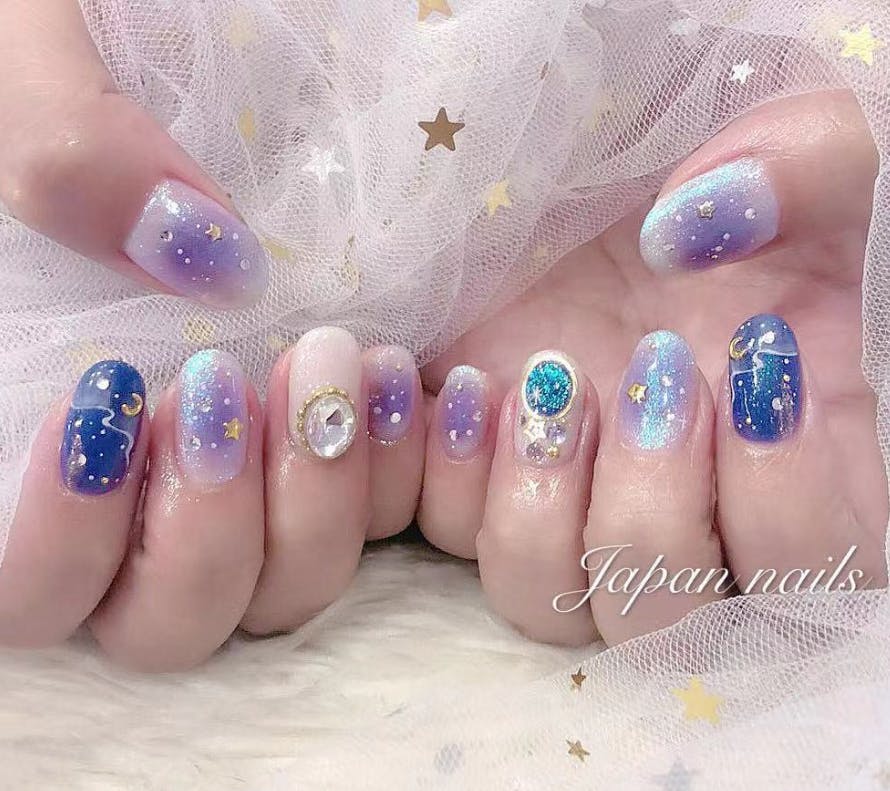 Now this is how you do galaxy nails! The shimmering hues of lavender and night sky blue create the dreamy base for all of the intricate positioning of the stars. It's like having the entire solar system right on the tips of your fingers. I think I would space out just from staring at these cosmic nails all day!
8. Sushi Nails?!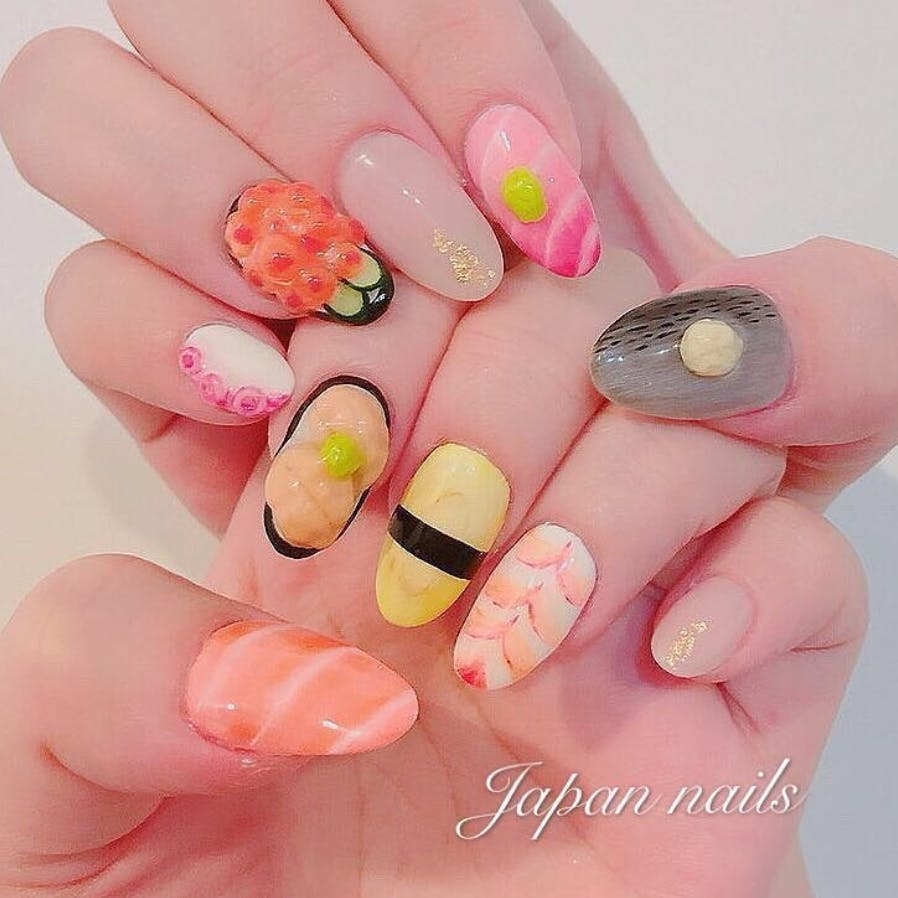 I burst out laughing when I first saw these sushi nails but how incredibly creative is this! Repping one of the most popular Japanese cuisines, how much more Japanese can these nails get? There is salmon, tamago (egg), shrimp, uni, octopus, ikura, and more! Which nail would you order?
9. Mermaid Nails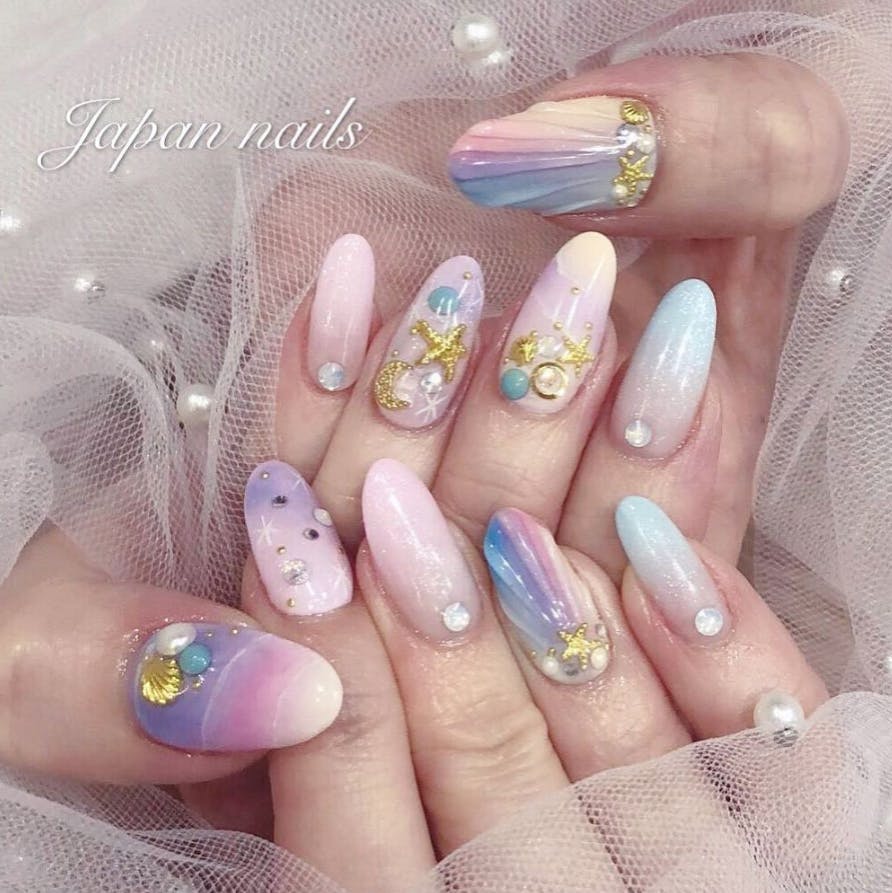 Isn't it everyone's secret fantasy to be a mermaid? I guess the closet we can get to actually becoming a mermaid is through this dreamy nail design! We love the gold sea stars and shells against the pastel mix. It is such a soft, dreamy look but we love the textured accent nails that look like shells!
10. Sailer Moon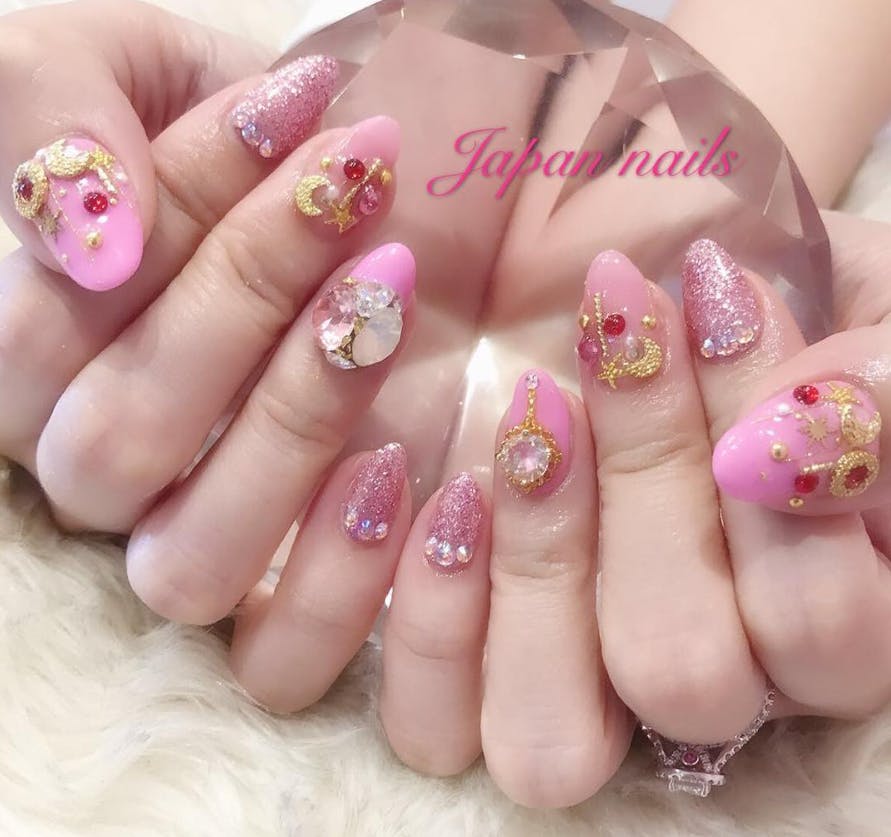 This one's for all the 90s kids out there! This wouldn't be a top 10 kawaii nails list without including at least one Sailer Moon inspired design. We are blown away by all the detail that has been put into this design- we'll definitely be bringing this pic into the nail salon for inspiration!
What nail design did you like best? Have you gotten Japanese nails done before? Let us know in the comments!
Keep up to date with all the latest Japanese beauty news coming straight from Japan by following us on Facebook, Instagram and Twitter!
Want to get a FREE Japanese beauty subscription box? Check out how to get one here!