If you were born in the '90s and loved anime since you were young we bet you all know about Sailor Moon! We all dreamed to be sailor guardians who have magical powers, destined to save earth from the forces of evil. And not just that, we wish we could be just as strong and beautiful as them! We're so happy to see them fight for justice in the world. On March 7th 2019 was the 27th anniversary of our favorite anime that we've never stopped loving, we can't forget the magic of this anime!
One of the biggest makeup companies in Japan named Creer Beaute made a new product that was inspired by Sailor Moon and it's so fantastic! We decided to break it down to five product that we want to show you and that you just HAVE to grab to become a sailor guardian, drum please *drum roll*...
1. Sailor Moon Miracle Romance Makeup Moisture Rouge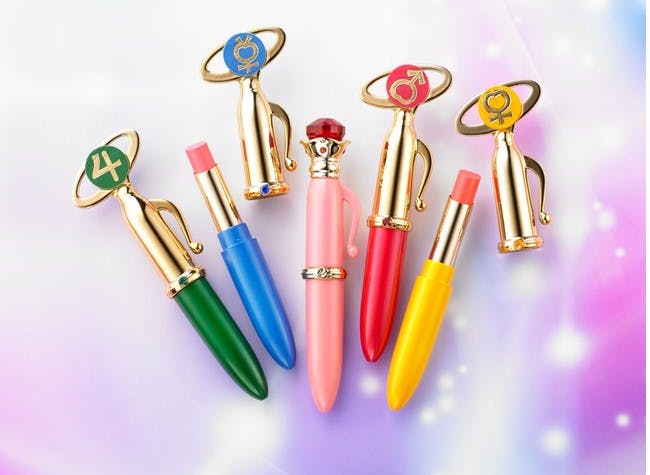 How cute are these lipsticks? They come in 5 different shades and have a great formula that makes your lips feel smooth and moisturized! All of these come in different shades of pink and go well with natural makeup styles.
2. Sailor Moon Miracle Romance Liquid Eyeliner Moon Stick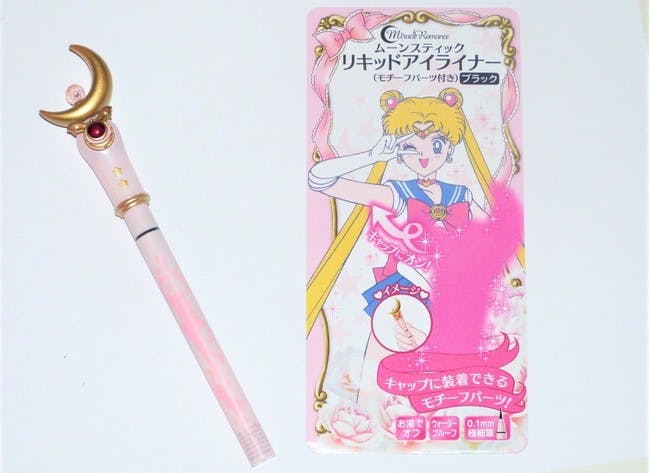 We're a big fan of Japanese eyeliners as you know and this design is just so unique! It gives you the option to use the simple cap or to transform it into a Sailor Moon wand by using the special wand cap! It makes you feel like you've become one of the sailor guardians, are you ready to fight evil?
3. Sailor Moon Compact Shining Moon Powder Limited Edition 2019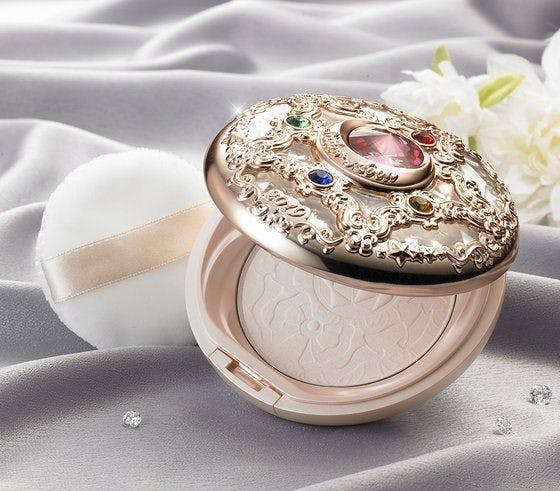 This is the latest product that was created for Sailor Moon's 27th anniversary, the updated version of the Sailor Moon Compact Shining Moon Powder. The Finnish touch is more natural and translucent. The packaging is even more glamorous than before: a must-have item for glamorous Sailor Moon fans!
4. Sailor Moon Holy Grail Blush
This product has a deep meaning to the fans, In the cartoon, the Holy Grail was used to transform Sailor Moon into Super Sailor Moon. Perhaps using this blush will transform you into the prettiest version of yourself! The best thing is that after you've used the blush, you can use it as a kawaii container for your stuff like makeup brushes!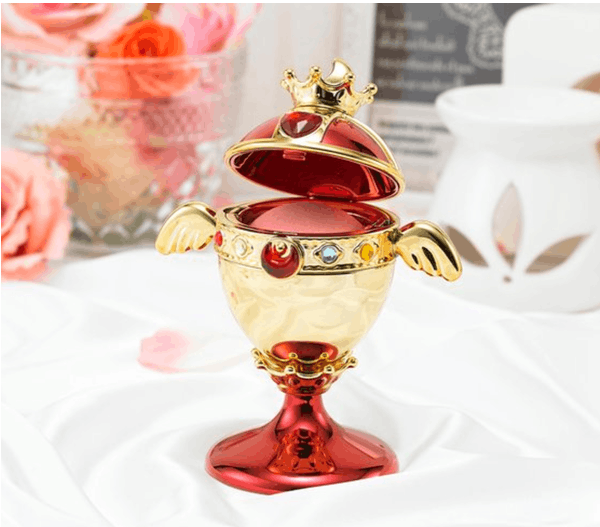 5. Sailor Moon Prism Compact
This is a must-have makeup product for all Sailor Moon fans! Both the brown and pink shades are easy to use and mix. You can never go wrong with a little shimmer in your life! (or on your eyelids)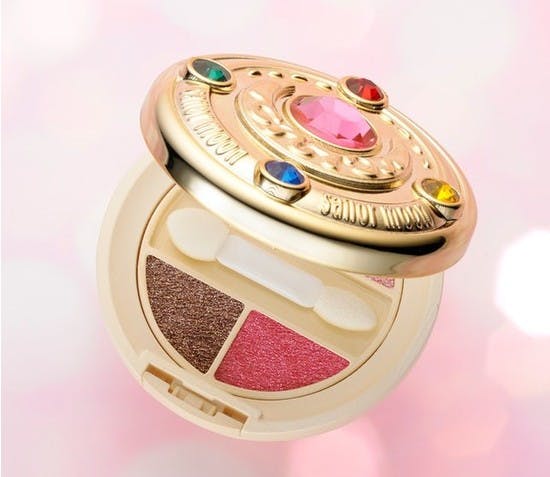 Already feel nostalgic? the makeup is so pretty that we're hesitant to use it but if you're still dreaming to become one of the sailor guardians your wishes are about to come true in the most magical way by using these adorable cosmetics!
Which of these Sailor Moon inspired makeup products do you find the prettiest? Let us know in the comments below!
Are you a little lazy with skin care? Check out Saborino, the skin care brand for lazy girls!
Keep up to date with all the latest Japanese beauty news coming straight from Japan by following us on Facebook, Instagram and Twitter!
Want to get a FREE Japanese beauty subscription box? Check out how to get one here!