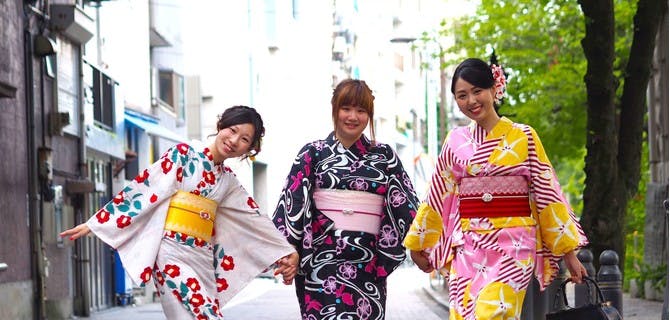 When we talk about traditional Japanese fashion, most likely we will think about kimono, right? Kimono are probably the most widely-known traditional Japanese clothing. But do you know about any other traditional Japanese fashion? Today we'll be introducing you to some more traditional Japanese fashion, as well as its modern takes nowadays!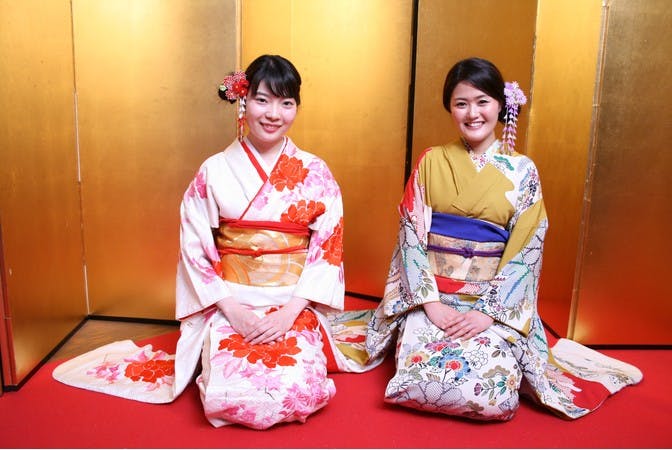 (Source: http://japanese-kimono.net)
There are so many types of traditional Japanese fashion, however, in general they have similar design characteristics such as T-shaped outline and wide sleeves. Some of them can only be worn in certain occasion as well. Here are some of the most iconic traditional Japanese fashion we will discuss today:
1. Kimono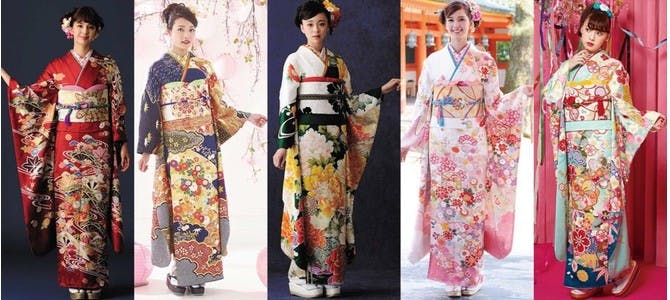 (Source: https://www.hisgo.com/)
There are so many kinds of traditional Japanese fashion, however, in general, they have similar design characteristics such as T-shaped outline and wide sleeves. Composed of silk robes with beautiful patterns, sashes, and various accessories, it's mainly worn for formal occasions such as graduation ceremony, wedding, and tea ceremony. Nowadays, you can find places to rent a kimono quite easily such as in Asakusa and other famous locations like Kyoto, so be sure to experience wearing a kimono when you visit Japan!
2. Yukata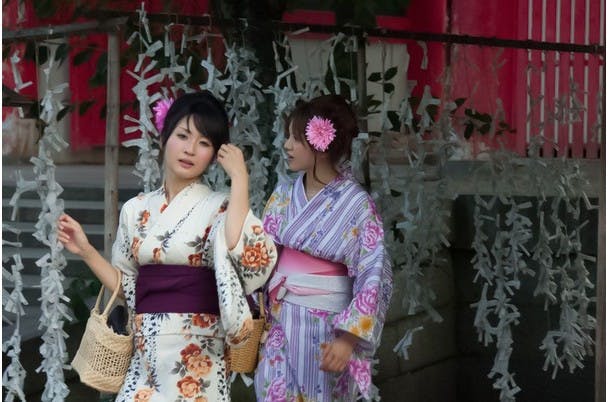 (Source: https://www.elindulgist.com/)
Although it looks very similar with Kimono, this one is called Yukata. What's the difference between Yukata and Kimono? The material used to make Yukata is lighter and thinner than Kimono, making it much cheaper in price. Yukata is also easier to wear than Kimono which has something to do with it being worn to more casual occasions such as Japanese festivals (Matsuri). Girls tend to wear various accessories such as hair accessories and drawstring bags when they wear yukata. So if you're going to try wearing yukata, be sure to check our articles about Cutest Accessories for your Yukata This Summer!
3. Hakama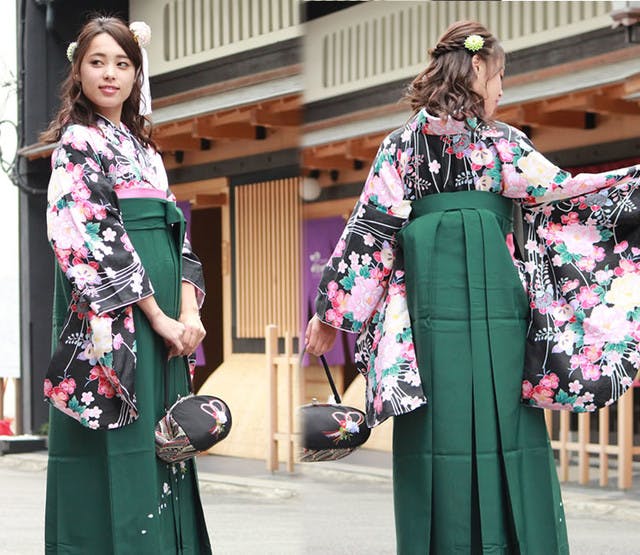 (Source: https://global.rakuten.com/en/)
Hakama is a skirt-like garment that is worn over the kimono. Back in the day, Hakama would only be worn by men. But nowadays, both men and women can wear it. Usually, Hakama are worn for martial arts, such as kyudo (archery), and formal occasions. There are two types of hakama, which are umanori (horse-riding hakama) and hakama andon.
As time goes by, there are a lot of Japanese clothing line that creates modern takes of traditional Japanese fashion. For example is this Disney-themed yukata from Japanese casual clothing chain, Right-on. From afar, they look like an ordinary yukata with light color and beautiful pattern. But when you take a closer look, the yukata has a disney princess pattern. Available in Little Mermaid, Jasmine, Snow White, Rapunzel version, these Yukata look so cute and adorable!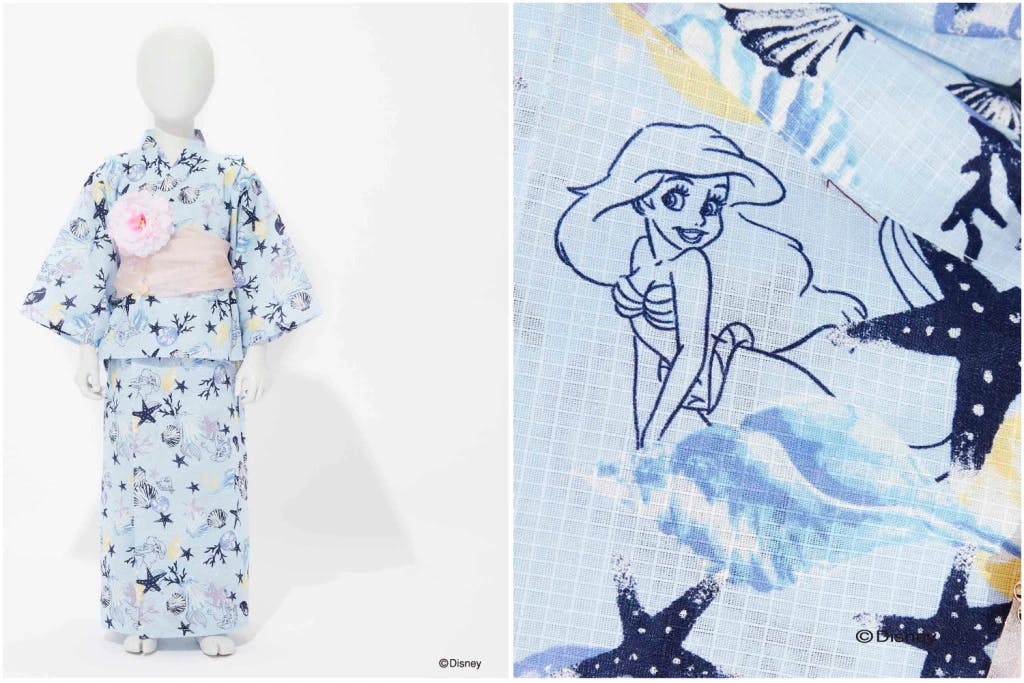 (Source: https://soranews24.com/)
There is also a warm parka which design is inspired by Hanten, a traditional short winter coat first worn by commoners during the Edo Period. This Hanten parka is given an improvement by Mocolle and was developed from an illustration that went viral on twitter. The simple yet thick parka looks so comfortable to wear in the middle of winter, right?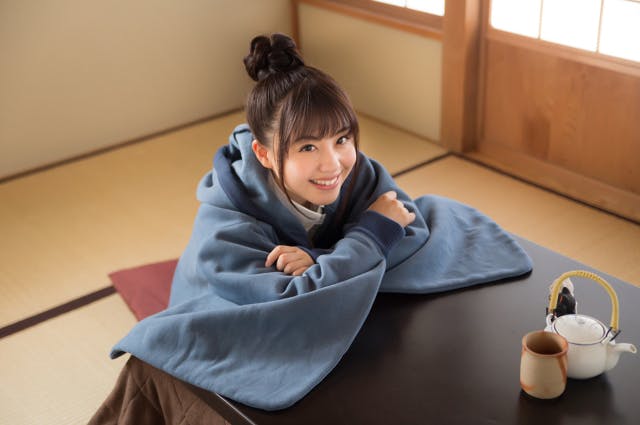 (Source: https://soranews24.com/)
Lastly, a Japanese clothing brand called Trove made Wa Robe (Japanese Robe), a clothing line that incorporates traditional styling that date back to the days of the samurai. Last spring, Wa Robe just released a new collection that includes hakama andon. Even though it was particularly worn by women back in the Meiji period, Trove redesigned it so that the clothing piece can be worn by everyone without any gender limitation. Cool, isn't it?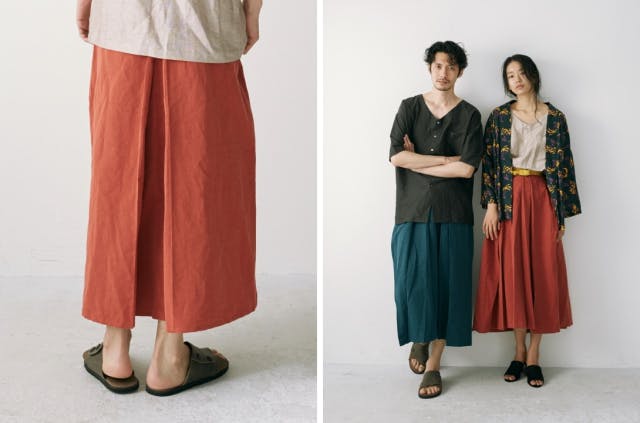 (Source: https://soranews24.com/)
So, what do you think about traditional Japanese fashion? Japan sure has bright creativity in taking their traditional fashion into the modern era. They certainly look beautiful and stunning, aren't they? 
Which traditional fashion do you like the best?
Let us know in the comments below!
Keep up to date with all the latest Japanese beauty news coming straight from Japan by following us on Facebook, Instagram and Twitter!
Want to get a FREE Japanese beauty subscription box? Check out how to get one here!