The Korean Wave, also known as Hallyu, has taken the world by storm since the 1990s. New South Korean pop (K-pop) groups debut each year in hopes that they'll leave their mark on both the Korean music industry and on the global music scene.
K-pop is a great blend of pop, hip-hop, R&B, country, and many more, which gives it a more international sound. Many K-pop groups like Girls Generation, Big Bang, and Super Junior have managed to build an international audience, but none have reached the same level of fame as the Bangtan Boys, otherwise known as BTS. You may have heard of them before, but how well do you know BTS? Let's learn more about how this K-pop group has done what no others could.
The group BTS formed back in 2010 under Big Hit Entertainment label and later debuted in 2013 with their single album 2 Cool 4 Skool.  They're based in Seoul, South Korea, and their name officially stands for Bangtan Sonyeodan which translates to mean Bulletproof Boy Scouts. Jin, Suga, J-Hope, RM, Jimin, V, and Jungkook make up the members of BTS. In their early years, the themes of their songs were primarily focused on school, love, and dating. However, the group has expanded their musical themes into elements about bullying, mental health, and overcoming self-doubt. Their discography includes the 'School' trilogy, along with "The Most Beautiful Moment" and their "Love Yourself" series. They have even created a wide range of products introducing the BT21 characters (original characters created by each member).
Just as interested in Korean beauty as K-pop? Nomakenolife delivers a fabulous Japanese and Korean beauty box to your door every month!

Why is BTS so Popular?
Becoming a successful K-pop group is about much more than performing hit songs and synchronized dance moves. Each year about 30 new K-pop groups debut in hopes of being the next big sensation, but if they aren't able to leave a significant impression by their second or third year, they often disband mid-contract. The general audience for K-pop is mostly young fans living in Korea, making it difficult to make a cross-cultural impact. Despite those odds, BTS has made it to the top and is breaking significant records along the way. What makes them so different from all the other K-pop bands out there?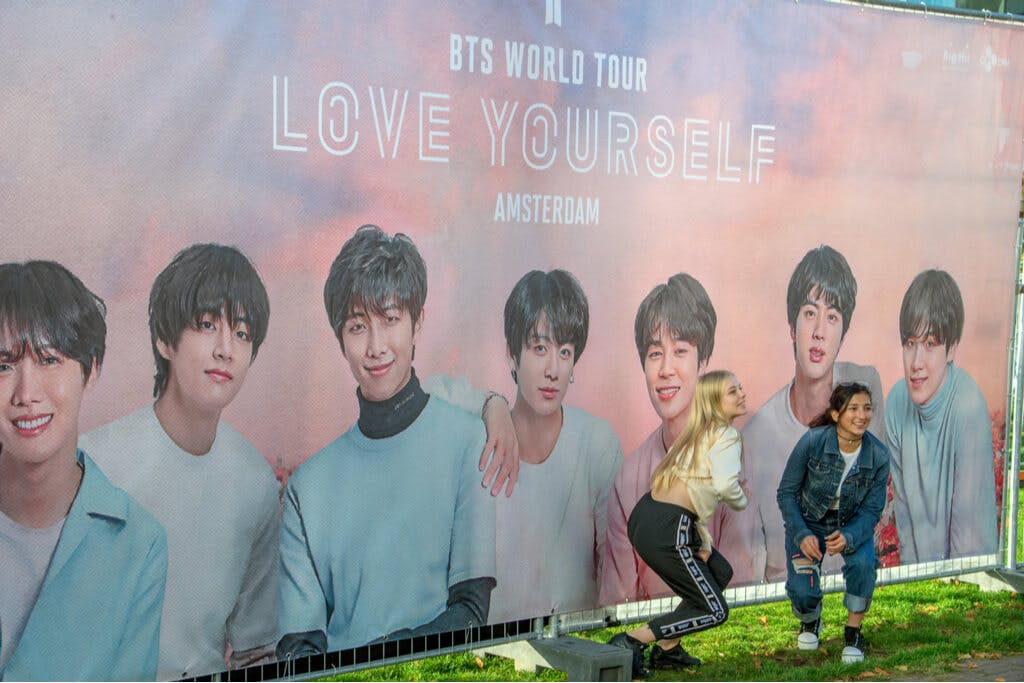 Image via Shutterstock
How BTS Uses Social Media 
BTS has been lucky enough to debut in an era where social media outreach can significantly impact a brand. While many K-pop groups seek management under large entertainment labels, BTS's smaller label gave them much more freedom in what they post and how they interact with their fans via social media. The power of social media has also given them access to a wider international audience who are able to have a similar experience as local fans in Korea.
BTS's Music
While their songs are primarily sung in Korean with a few English phrases mixed in, their songs hold international appeal. Their musical themes are much deeper than that of other K-pop groups. Topics in the K-pop genre usually touch on relationships, dating, and love. BTS certainly started that way in their debut, but they're no longer afraid to talk about social issues or mental health in their songs. This has allowed fans to relate to them on a much deeper level and even heal through their heartfelt lyrics. Their music videos despite their colorful appearances are also filled with imagery often giving their songs a much deeper context.
The BTS Stans
The most loyal fans of BTS, known as the ARMY across social media, have been the engine of their global success. They know just about everything there is to know about each member and they're willing to do just about anything to make sure they succeed. The fans casted a record-breaking 300 million online votes for BTS to win their Billboard Music Award in 2017. The music video for DNA received 50 million views on YouTube in just one month, which just proves how dedicated these fans really are. There's absolutely nothing the ARMY won't do for BTS.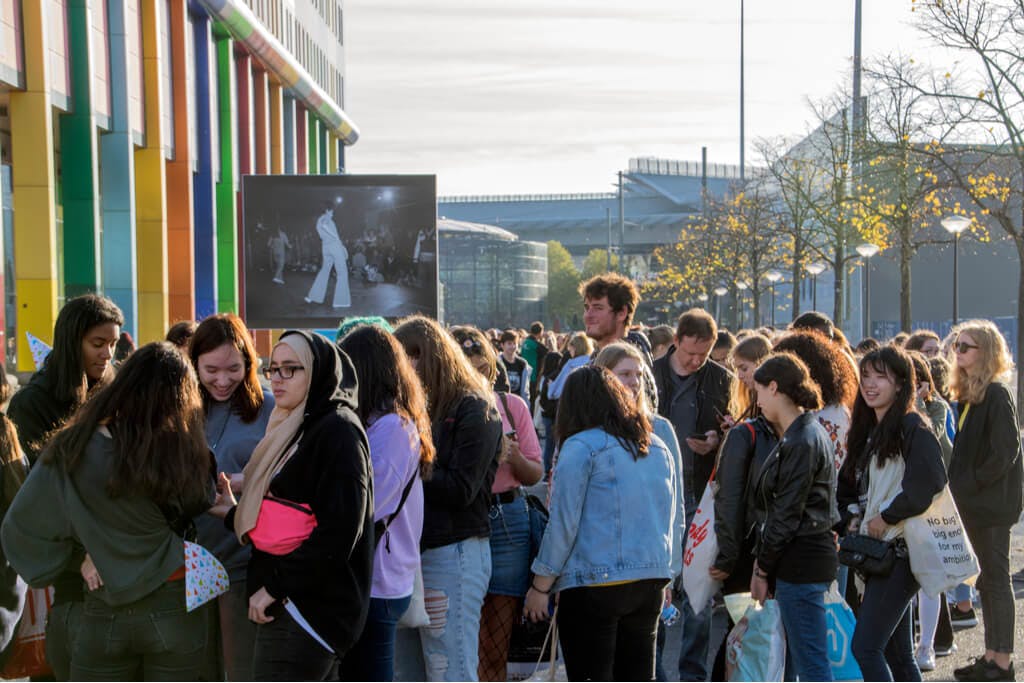 Image via Shutterstock
Awards and Recognition 
It seems like BTS is breaking a new record every day, and it's easy to see why. In just a short amount of time since their debut, they've surpassed records set by Ariana Grande and Justin Beiber. They're also the first K-pop group to speak at the United Nations in 2018, have an album top the US charts, enter the UK charts, and perform at the American Music Awards.
They became the first K-pop band to reach the US charts in June 2018, with their album Love Yourself: Tear. They also won the Billboard Music Awards Top Social Artist.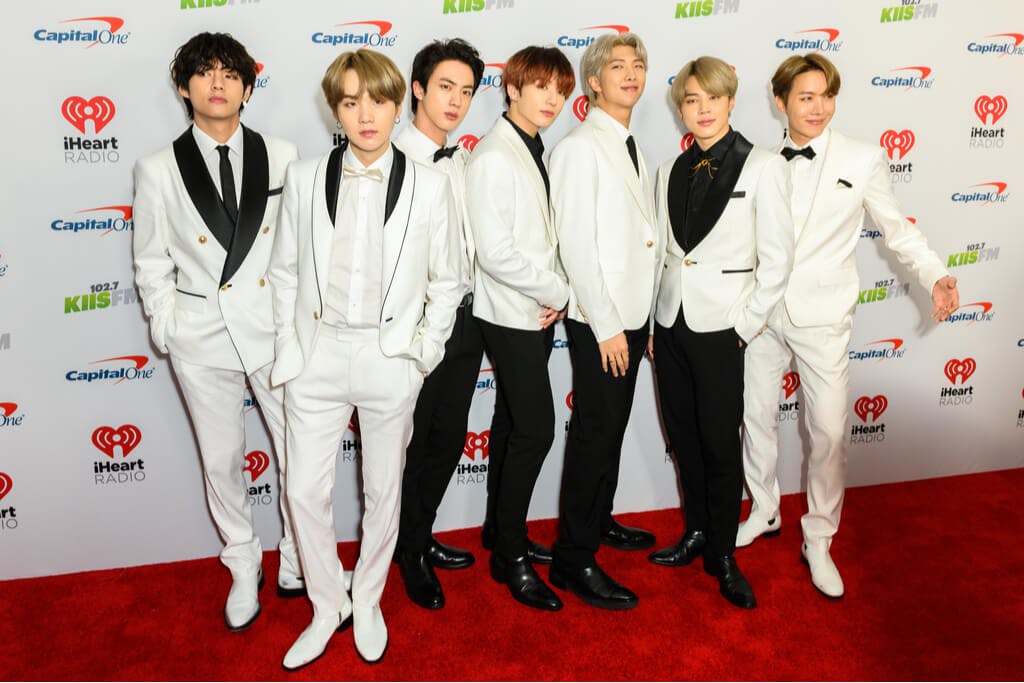 Image via Shutterstock
They hold two Guinness World Records titles for breaking the records of the most Twitter engagements and for having the most viewed music video online in its first 24 hours.
Even if you're not a K-Pop fan it's hard to deny the impact BTS has had on the music genre. After years of hard work, they've managed to bring Korean music and culture to a wider audience while breaking a multitude of records along the way. That itself is worth acknowledging. How about you? Are you a fan of BTS? If so let us know in a comment what your favorite BTS moment is.